I love using my slow cooker during the cold months. Not only does it keep my home smelling fantastic and yummy all day long, but dinner is ready when I want it to be, and using the slow cooker is SIMPLE to use. My Slow Cooker Chicken And Dumplings recipe will leave everyone wanting to seconds! 🙂
*This post includes my Amazon affiliate link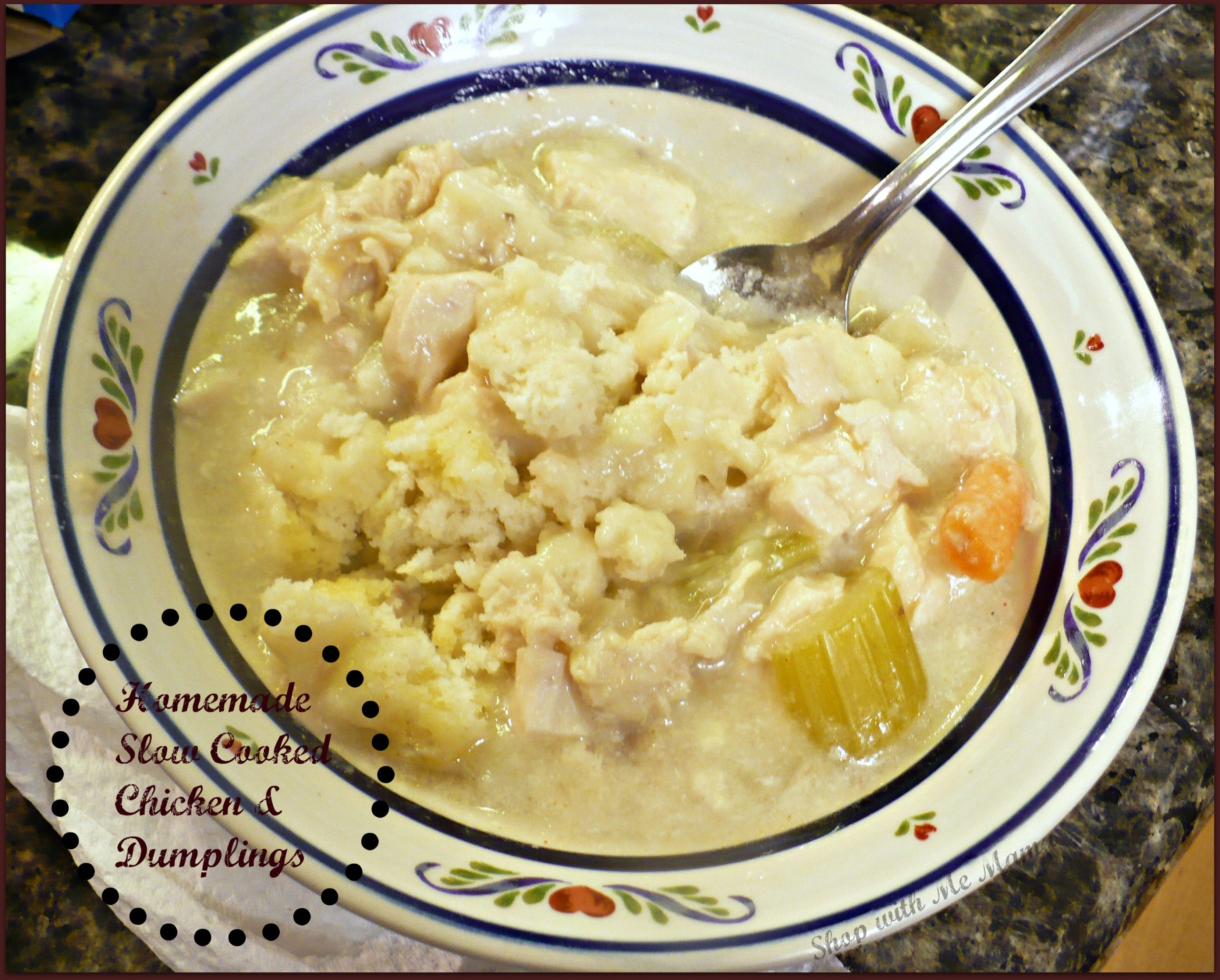 Slow Cooker Chicken And Dumplings Recipe
The other day it was pretty dreary out and cold. So I decided to make homemade easy and delicious Slow Cooker Chicken And Dumplings Recipe!
I started it around noon and it was all ready to eat by about 5:30. I cooked it on high for about 5 hours or so. Below, are what you will need to make this delicious meal:
*5-6 chicken breasts, cubed
*2 cans of either cream of chicken or cream of mushroom soup
*1 small onion
*A handful of baby carrots (I cut mine in half)
*3 stalks of celery, cut up
*Two can of water
*3 chicken bullion cubes or you can add salt/pepper
You put all of this together in the slow cooker and cook on high for about 5 hours. After 5 hours you then need to make your dumplings, see below:
Ingredients for The Dumplings:
*Bisquik (that is what I used). Follow directions on side of Bisquick box to make the dumplings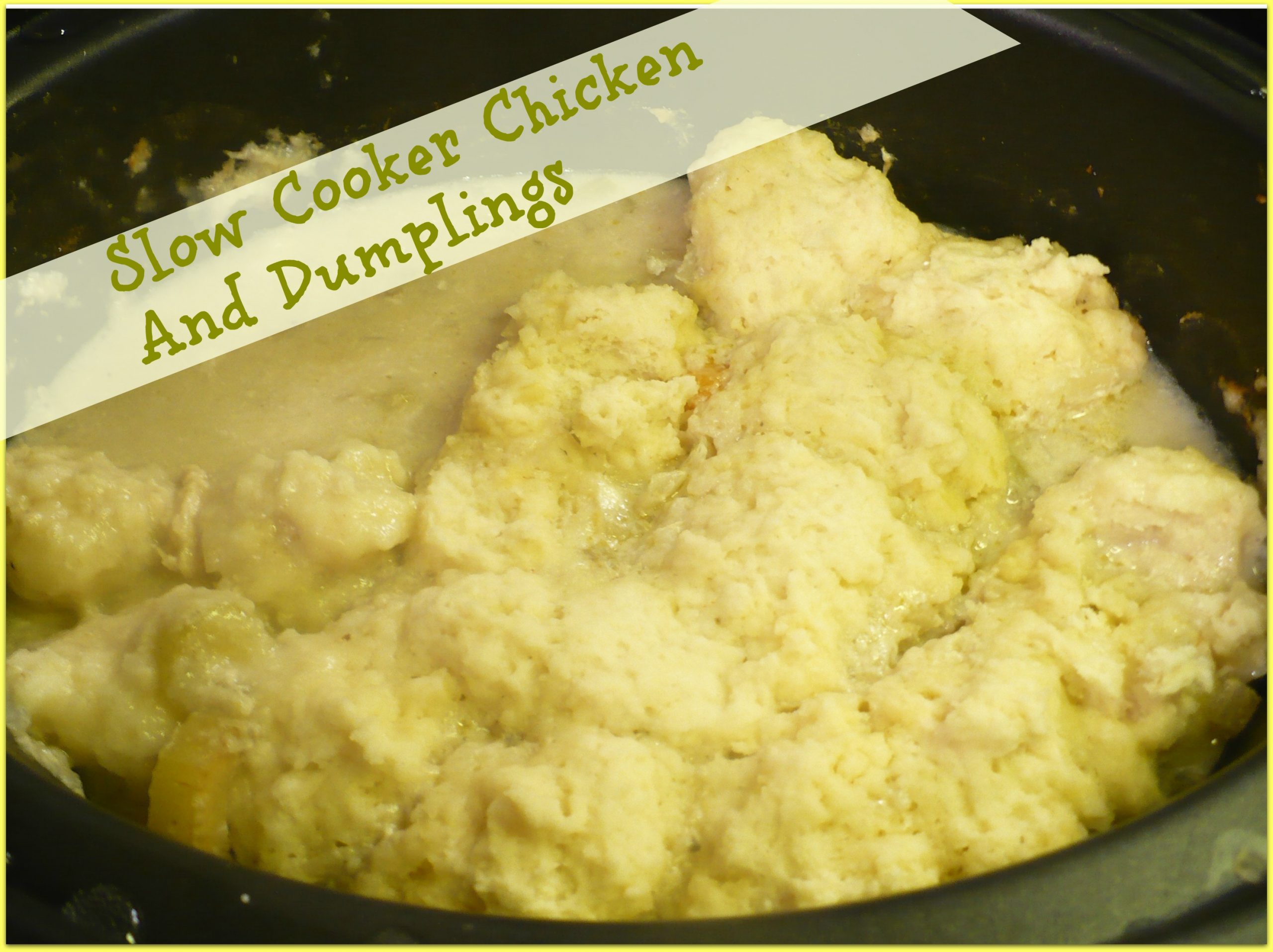 Once dumplings are made, open the slow cooker and add them, one by one, on top of the chicken. Let cook for another 30-40 minutes on high in the slow cooker.
When the Slow Cooker Chicken And Dumplings Recipe is all done, it is a complete meal, meaning it really fills you up. It is so good and my whole family loved it, even my baby boy!!! Just a good meal for a cold, dark, and dreary day!
If you liked this recipe, here is another recipe for the slow cooker; Black Eyed Peas! Let me know if you make any of these recipes. I would love to see how you liked them!
What kinds of soups or meals do you enjoy making when it is cold outside? Any good recipes you want to share with me?
PIN IT!