This post is all about 10 Easy Interior Ideas to Make Your Home Look Expensive! When you want to make your interior look expensive but don't have much money, these 10 ideas will help you achieve this goal. From simple wallpapers to original wall murals, there are many ways for anyone with a small budget to cover the walls of their home. It is important to choose wisely the area where to place the wallpaper since it is more expensive than regular interior decorations.
It doesn't matter if you are just starting out on your own or if you want to give a fresh touch to your home; these ideas will make your house look like it costs way more than what you actually paid for it.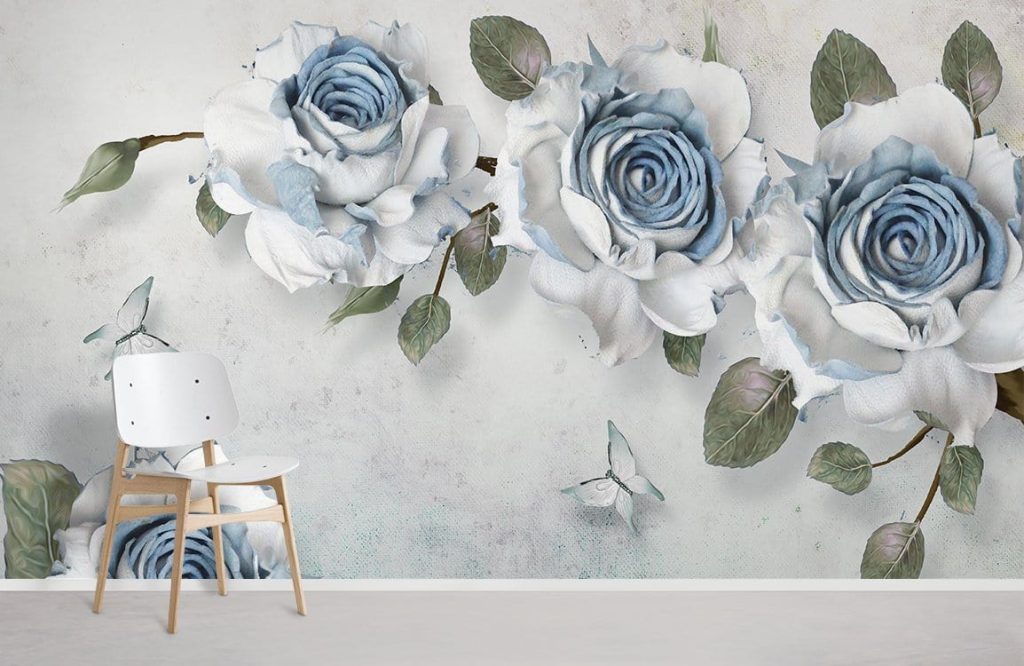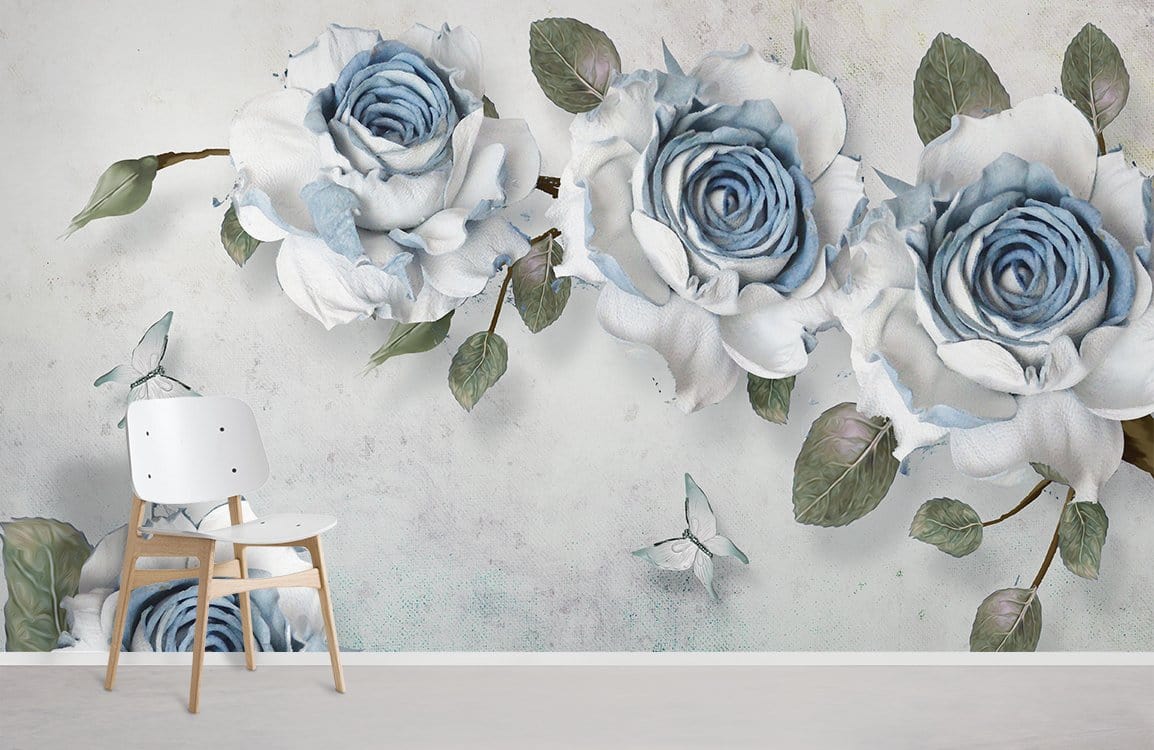 10 Easy Interior Ideas to Make Your Home Look Expensive
1. Wallpaper Or Painting
Wallpapers are an easy solution to update your apartment for cheap! The only thing you have to do is find a suitable wallpaper from Ever Wallpaper that matches your style and just…paint! It's much easier than buying new furniture or decor, but it still has an effect on the way people perceive the environment.
This idea works best in smaller spaces, where bigger pieces of furniture would be redundant anyway. Add some color with bright patterns or designs if white walls seem too boring. If you're planning on moving out soon or staying in your place for longer, consider painting instead of papering – it's cheaper and more practical over time, especially when the paint will eventually chip off due to heavy-duty use (e.g., kitchen appliances).
If you want to make any space in your home look bigger, use clean and neutral colors. You can always add bright pops of color using accessories, artwork, or rugs that match the walls' colors. For example, painting all walls white with colorful accents above dark wood furniture makes any room look large. To get free consultations on the color that suits your space, check out Newline Painting. Newline Painting provides quality house painting in Melbourne and many other areas across Australia.
2. Wall murals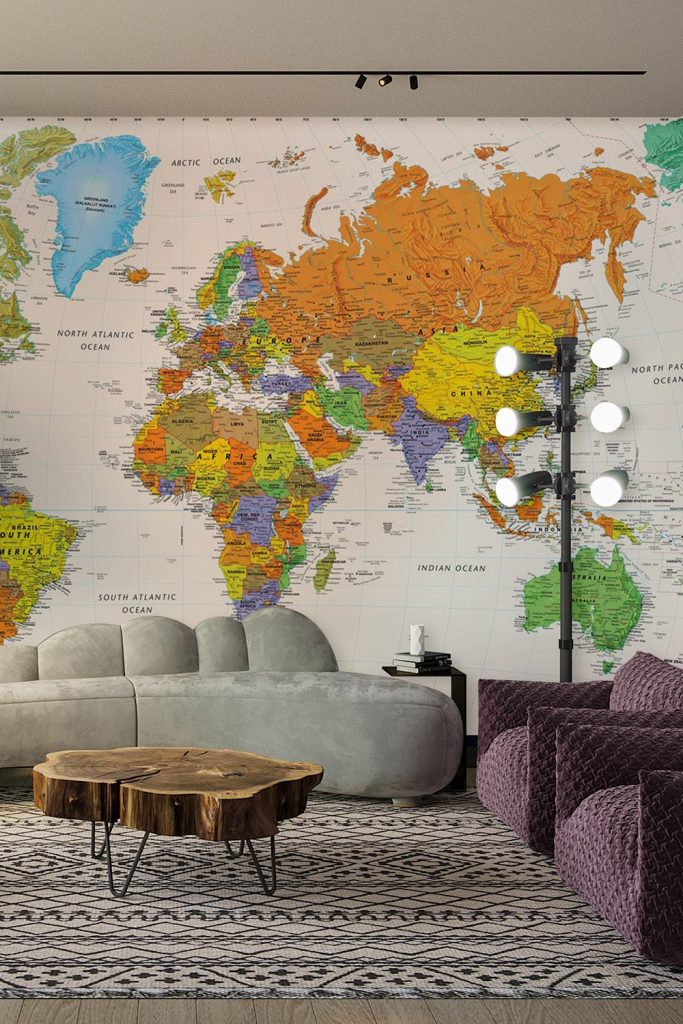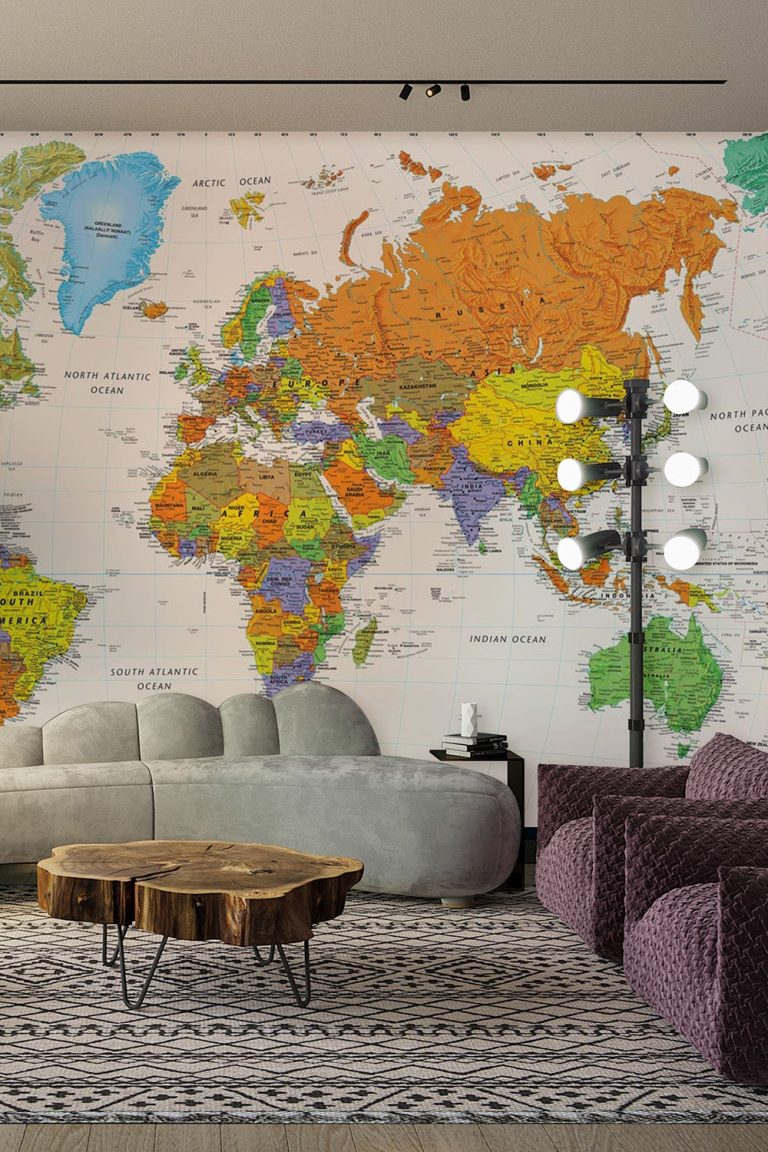 Wall murals are a great idea when you're planning on redecorating in the future because they're temporary! If you can't afford expensive designer furniture or a brand-new decor style for your place right now, don't fret – just add a colorful wall mural to spice up your living space. You can choose from large-scale designs that will fill entire walls to more modest ones which will only cover part of one wall in your apartment (a feature wall).
They come in different materials and styles: DIY paper murals (cheapest), vinyl (easy to apply and remove), and fabric. When choosing the design, keep track of how saturated it is; bright patterns tend to hang around longer in your memory. Finally, don't forget to paint the walls behind the mural in a similar color! This will make it appear more 'dressed'.
3. Plants
This is a great way to keep your house or apartment healthy, as well as to make it look more expensive! Living plants detoxify the air and help you relax at home – not unlike a spa day – so pick some up from a florist near you. When shopping for flowers, choose ones with vibrant colors to reflect their life-giving qualities.
If money is tight, orchids are an affordable option that will definitely brighten up your place during those cloudy winter months. Plus, they're hardy little flowers that don't need much attention to grow into large bushy specimens – perfect if you tend to kill houseplants. Choose them in contrasting pink, white, or yellow hues.
4. Mirrors
This is a simple way to increase light in your apartment, making it look larger and brighter! If you don't have windows in some of the rooms, or if they are too high for natural light to enter, just buy a mirror that fits into that space. Use mirrors anywhere – on walls or furniture (a chest of drawers will work especially well). It's best to avoid placing them near doorways or corners; this will make your room seem crowded with unnecessary reflections (and nobody wants that!).
5. Artwork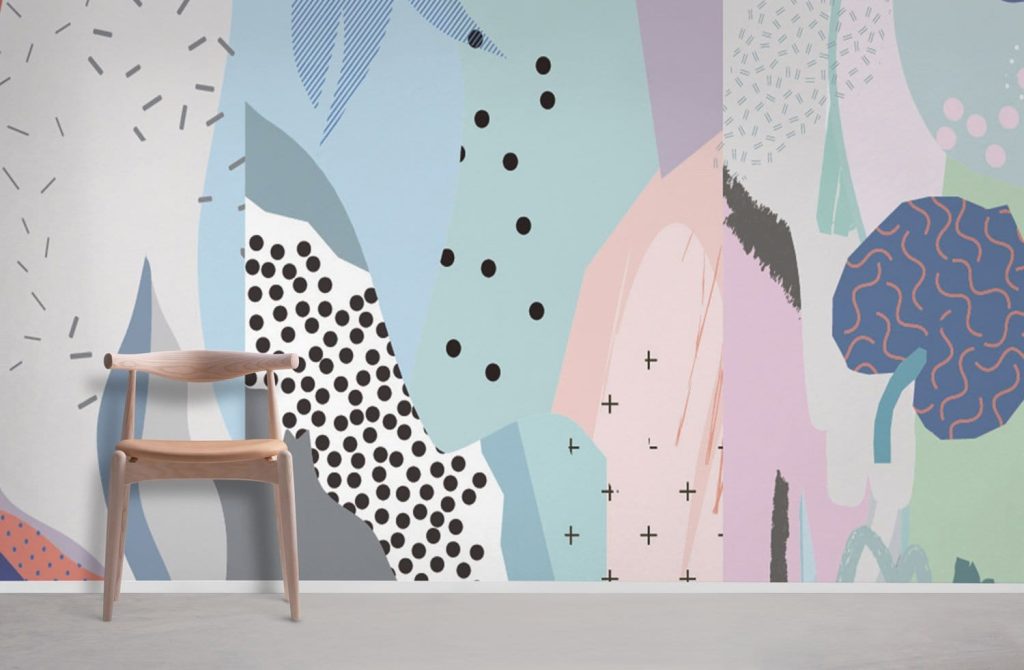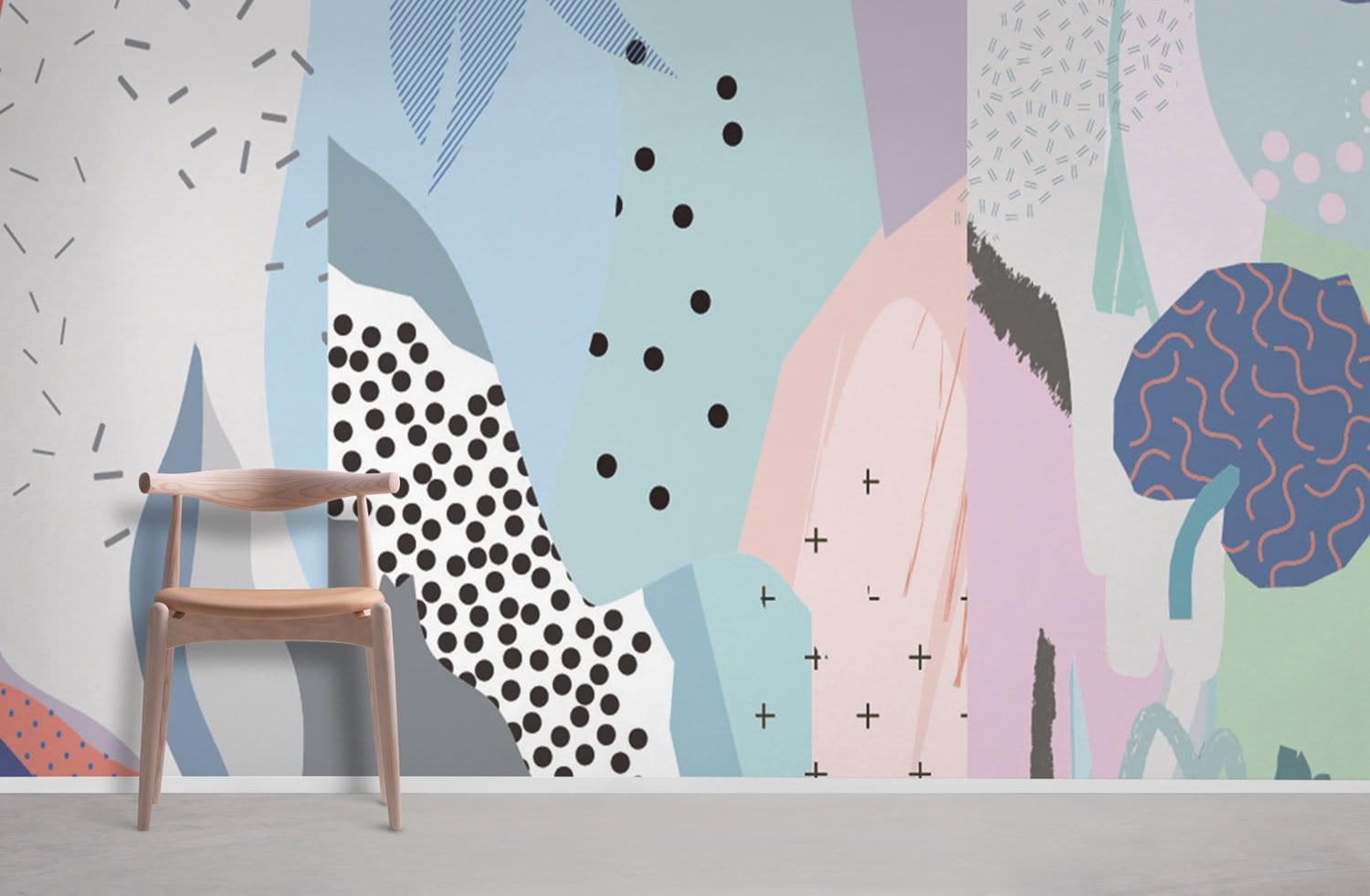 This is another inexpensive way to update your place without spending too much money! There are plenty of affordable art stores that sell original hand-made pieces created by local artists. Most of the brands offer an inspiring range of affordable artwork with different styles and price points, so you can find something perfect for your apartment there.
For some of you who want to décor the walls instantly, use art décor wallpapers or wall murals! This would be much easier and cheaper than buying wallpapers and artwork separately.
You can also look through second-hand shops or charity stores, which sometimes have hidden gems. Shop in places where you're most likely to come across items with character, not at big corporate retailers with standard offerings.
6. Rugs and carpets
If you're planning on staying in your place for quite some time and would like to make it feel more permanent, consider investing in new rugs and carpets. This is one upgrade that will not only make your space appear more expensive but will also make it feel a lot homier.
It's a great update for open floor plans where you've got nothing to separate one area from another or just as a way to provide a definition between different spaces in smaller apartments. Another option is carpet, which is warmer and thicker than area rugs, so there's less chance of cold air coming up from the floor during wintertime.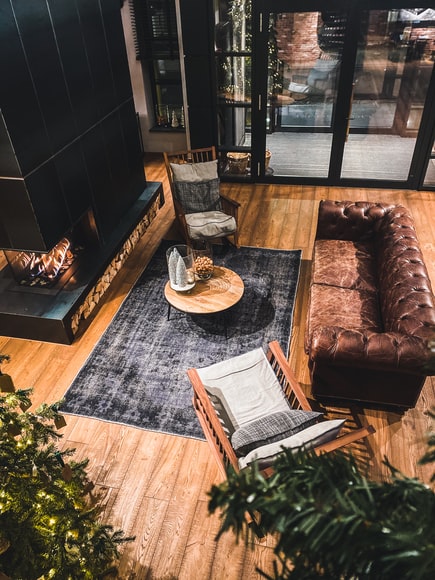 7. Throw pillows
This is the perfect quick-fix solution if you have a sofa or chaise lounge but don't have time to redecorate! They work well on their own or combined with wall mirrors and art pieces. Use them as an accent color to liven up the room – throw a few in monochrome colors, cream, or ivory. If your couch is dark, go for white ones to make it appear bigger and brighter.
8. Lighting fixtures
If you have a room with low ceilings, maybe a basement or attic, this might be the best option for you! Adding lighting fixtures, such as wall lights or chandeliers, can transform a space by making it feel cozy and warm.
The right lamp will also add texture and a sense of luxury to a room without much care. If that sounds too pricey, then simple tabletop lamps are an affordable alternative that will work just as well! Make sure to use dimmers so you can adjust how bright you want things when getting cozy at home after dark.
9. Flooring

This is the second most inexpensive way to make your living space feel more expensive in just one day! Laminate flooring is durable, affordable, and easy to install, so it's a great choice for when you're short on time or has do-it-yourself skills.
It looks like wood, but without the maintenance costs, so you'll save yourself some serious bucks in years to come. If possible, opt for darker shades that will instantly warm up any room (most home improvement stores sell plenty of options in black or dark grey). If that isn't an option, then lighter colors like beech are also chic choices.
10. Accessories
This is the least expensive way to add a touch of luxury to your home in just one day! Once you have chosen a quality wallpaper, paint, rug, or other feature that will be the anchor for your space, use accessories to pull it all together and add a final luxurious flourish. We're talking cushions, wall hangings, smaller rugs, and vases, which can easily be changed when you get bored with them.
You can also use faux flowers or branches from your local craft store or florist – these are dirt cheap but still make a huge impact! Always remember: less is more. If you choose too many items at once, it might end up looking cluttered instead of stylish. So don't go overboard and buy only the essentials!
The above are 10 Easy Interior Ideas to Make Your Home Look Expensive. Hope this can inspire you! Let me know if you have anything you would like to add, in the comments below!