Check out this Giant Inflatable Soccer Ball from MindWare! It is perfect for playing outside! Summertime is my favorite time of year. Sure, I do love the fall and winter, but summer is just fun! It is easy-going and laid back, just the way I like life to be!
Getting the kids outdoors is easy to do too! Why wouldn't they want to go outdoors? Playing in the water, exploring our new backyard, and more! So much fun to be had!
We received the Giant Inflatable Soccer Ball from MindWare and my kids have been having so much fun with it! You can use it indoors (not recommended by me!) and outdoors. It is HUGE!!!
*This post includes my affiliate links
Giant Inflatable Soccer Ball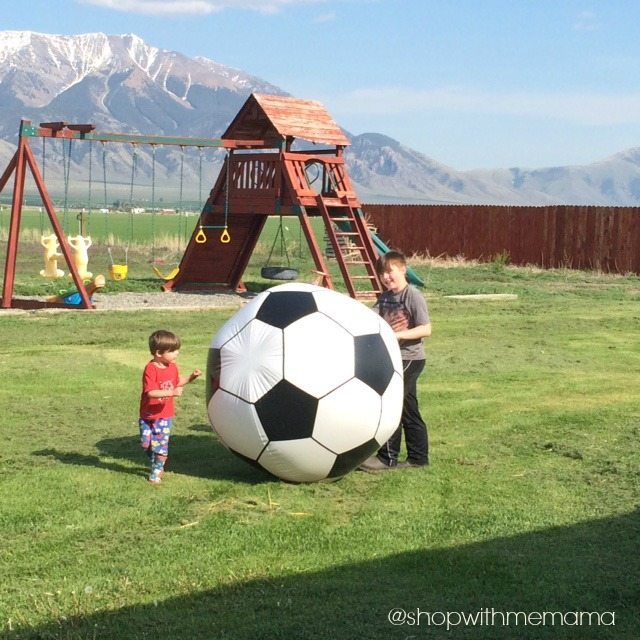 Hubby easily inflated it and soon the kids were outside kicking and pushing it around our lawn. The inflatable soccer ball is strong and durable.
But, with the slightest wind, it will try to take off, so be sure to keep an eye on it and put it away at night or when not playing with it.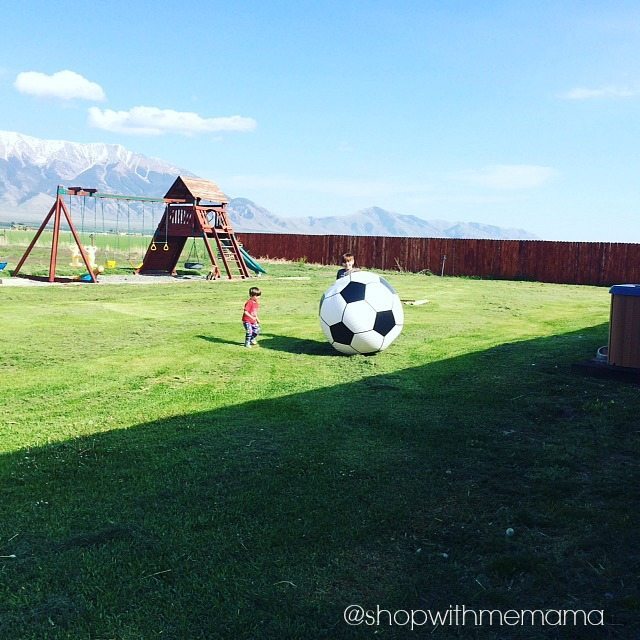 The Inflatable Soccer Ball provides lots of fun for the whole family. It is four feet in diameter and is made from thick, puncture-resistant vinyl.
It has a reinforced double-valve system that eliminates air loss. This is great for family, friends, and get-togethers! Good exercise for the kids!
Video Review of The Giant Inflatable Soccer Ball!
Buy
You can purchase similar Inflatable Soccer Balls from Amazon.com! I can't seem to find the one we reviewed as I don't think they sell it any longer. So check out those similar ones on Amazon I found for you!
If you liked this post then you will LOVE these similar posts:
*Inflatable water park with slide from BlastZone!
*Gemmy the blow-up Easter Bunny! (We STILL have him and it is now 2023!!!)