In this post, we will talk about How to Maintain Strong Health During Menopause. Needless to say, menopause is tough. It's tough on the body, and it's tough on the mind. Your body is going through so many changes, and it makes you want to look into a hormone replacement, right?
With all of these changes, these uncomfortable feelings, it can honestly make it feel challenging to go about daily life. You probably just want to just go about things as easily as possible as all of these mental and physical changes are happening to you.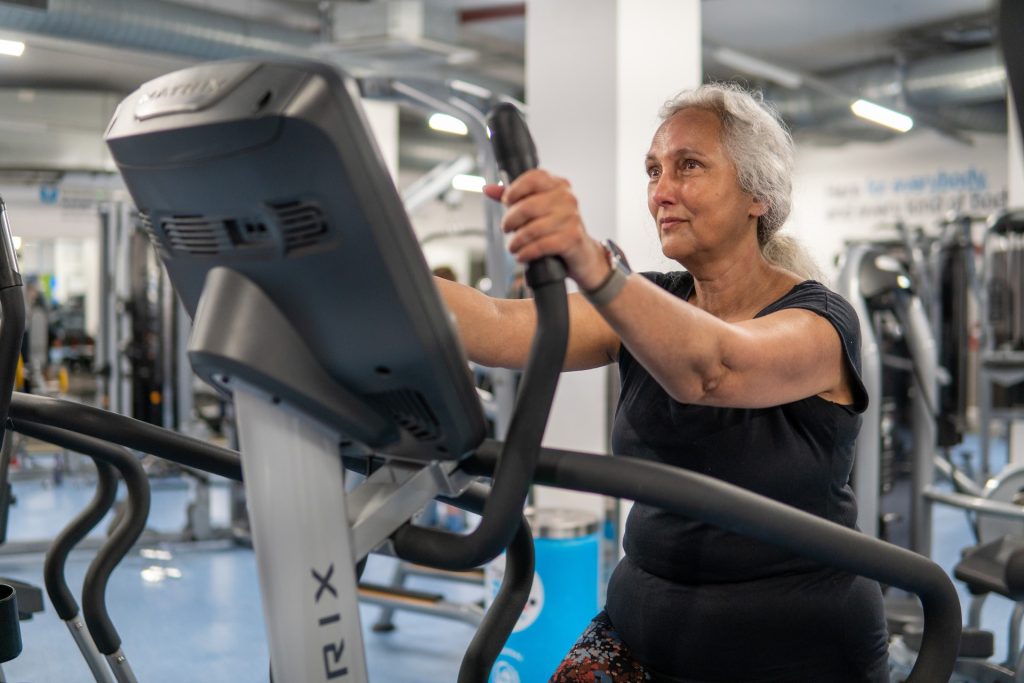 How to Maintain Strong Health During Menopause
It's entirely understandable, but at the end of the day, it's vital to continue a healthy lifestyle, even when you're dealing with menopause. So, here's how you can maintain a strong sense of health while dealing with menopause.
Indulge in Self Care
Now more than ever, you need to make sure you put an emphasis on self-care. Your hormones are going to be out of whack; irritability is going to run rampant, then you have the physical aspect, too, like the hot flashes. So it's important to make sure that you focus on self-care and be sure to put a lot of emphasis on it at this time.
Continue Eating a Healthy Diet
Women who maintain healthy lifestyle habits throughout menopause may have less trouble with hot flashes, sweating, and mood fluctuations.
They can also help lower their risk for heart disease, osteoporosis, and other health conditions that are linked to lowered estrogen levels.
This is something that a lot of doctors will put emphasis on right around (and before) the menopause symptoms become present. Eat a diet of lean proteins, whole grains, fruits and vegetables.
Try to incorporate foods high in calcium and vitamin D, which are important for reducing bone loss associated with menopause.
Usually, the sweet and salty cravings are going to kick in really hard during menopause, as they do during the menstruation cycle. So if you can, make sure to focus on a healthy diet, no matter how bad the cravings get.
Keep On Exercising
The perimenopausal and menopausal stages bring on a range of symptoms and increased risks for chronic health conditions.
But despite all of the challenges that these have, you should still try to stay active. Can it be a challenge? ely, especially when you're tired, cranky, constantly feeling hot, and having every other physical and mental issue that comes with menopause.
Exercising is going to become a big challenge; even doing simple exercises feels next to impossible. It's a harsh reality, but in the long run, it's going to be better for you to just keep on exercising.
Talk to Your Doctor
If you have a good relationship with your gynecologist, it may be possible to discuss menopause symptoms during your regular visits. If not, your doctor might recommend a specialist who can help with menopause-related questions and issues.
It is essential to have convenient healthcare options such as mobile doctors in today's fast-paced work environment. When women are coping with menopause, they require medical attention, and services like mobile doctors in San Diego or other locations can provide this care, allowing individuals to prioritize their health as effectively as they can.
Bring a list of questions to your appointment and ask for advice about how to manage your symptoms, such as hot flashes or night sweats.
Be honest and describe all your symptoms, including frequency, intensity, and how they are affecting your life. They know that everybody is different, so they're going to help create a plan that best fits your needs during this time.
I hope you enjoyed my post about How to Maintain Strong Health During Menopause. Are you going through menopause? In what ways are you staying healthy during this life-changing time? Let me know in the comments below!