Is your child tensed for the upcoming exams? It is usual for children to be nervous, anxious, worried, and scared. You can help them relax by being their friends and talking to them about the exams. There is a lot you can do to relax them. But, you also need to understand that it's okay for children to feel stressed during exams. They are being evaluated, which means they have to do their best and not make any mistakes. The pressure is on!
How to Help Children Relax During Exams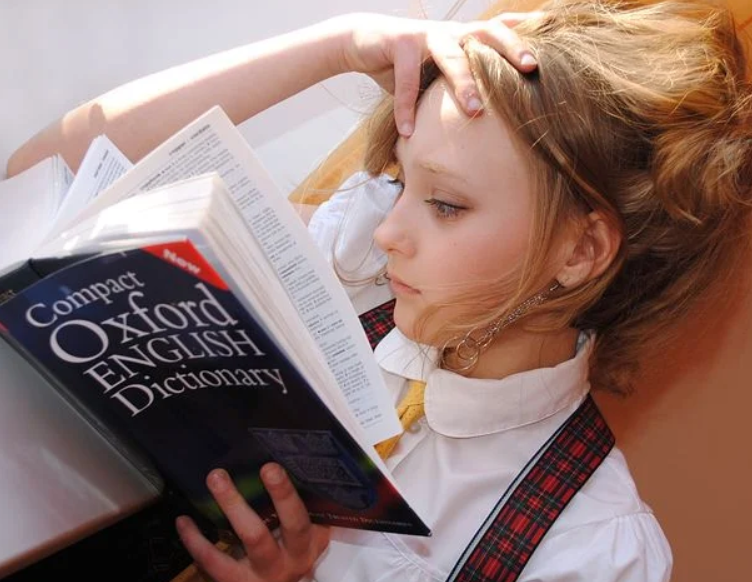 Why Exams Are Stressful and How Do Children Relax?
Competition is one of the reasons why children feel anxious during this time. For example, if a child does not perform well in school or suffers from a poor grade, they can worry that they might get lower scores this time around. Some students might also feel nervous because they don't want to let their parents down by getting bad grades again this year.
The last thing that parents want is for their child not to be able to pass an examination with flying colors; therefore, it's understandable why many parents may be worried about how their children will perform in these challenging times ahead." With a bit of mindfulness, you can help them relax in the exam. There is a lot you can do to relax them, here are some tips.
Encourage the Use of the Internet
Many students turn to the internet to find answers to their questions and even complete assignments. The internet provides many options to learn and excel in the chosen topics. During the exams, encourage the children to use the internet to find solutions to their problems. You can find excellent study materials at Sweetstudy for literature, science, maths, and other subjects. This can help your child better understand the project.
Be a Good Example and Relax
A parent's anxiety and stress can harm their children, even if the child doesn't realize it. Parents who are constantly fretting over exams are not the best role models for relaxation, so work hard at relaxing yourself.
If you can manage to breathe deeply and put your worries aside while watching TV or reading a book—or even while taking part in an exam—this will help your child learn how to relax during stressful times. You can teach them to relax by sharing hard time stories at the workplace and how to relax your mind.
Include Breaks in the Study Plan
The next thing you should do is help your child create a study plan. This plan should include all the work they need to get done to be successful in their exams, and it should also have breaks and fun things that they can look forward to between studying sessions.
If you're feeling ambitious, you could even go so far as to create a calendar on Google Calendar or iCal that has each day with its color-coded schedule, which will make it easier for them to see what's coming up next and when they have time off from their studying.
Encourage Them to Express Their Feelings
If your child feels anxious or stressed, encourage them to talk about their worries with you. It can be helpful for them to get their feelings out in the open. Let your child know that you're there to listen and support them and be available when they don't want to talk.
If they're struggling with an exam, offer encouragement and praise while also reminding them that they are capable of doing well under pressure—you've seen it before! Let them know how much you care about them as a person by showing your presence as a supportive parent.
Encourage Mindfulness Exercises
There are also many ways that you can help your child relax. One of the most effective methods is mindfulness exercises, which will help them focus on their breath and the present moment. This can be done by trying breathing exercises or walking in nature to find complete stillness in one's surroundings. Another way is through meditation and yoga, both of which have been shown to have positive effects on students' concentration levels during exams.
It is also essential to ensure that your child has adequate sleep time to feel rested going into their tests; if you notice falling asleep at dinner or after school, start making changes now! For example: if it's an afternoon test on Saturday afternoon/evening, make sure your kid gets enough sleep before then (this might mean curbing activities like video games).
The Exam Is Not of Life
Remind your child that exams are important, but they are not the essential thing in life. Family and friends are more important than exams, so if you don't pass an exam, remember that you still have a loving family to support you. Life will go on after exams – it may even get better! You can study for another year if things don't work out with this one (and there's always next year).
Be the Support That Your Child Needs
By staying calm and offering support and encouragement, you can help your child get through exams with less stress. While supporting your child, remember,
Relaxation is key. When your child feels stressed, encourage them to take some time out and relax. For instance, if they need to study for an exam in a few hours, encourage them to do something else before. This could be anything from going for a walk around the block or taking a quick nap.

Stay calm! When their parents are stressed about exams, it can be hard for children, so try not to get too worried or anxious about it. If you're feeling overwhelmed with anxiety, consider talking with your child about ways that you can help each other stay calm during this challenging time of year.
Well, that's it! We hope you found these tips helpful. Remember, the most important thing is to be there for your kids and show them how much you believe in them. If they feel supported, they'll do great no matter what happens!
Would you like to add anything to my post about How to Help Children Relax During Exams? If so, please leave your comment below! Thank you!