This post is all about some helpful tips on How to Prepare Your Vehicle for Traveling. Spending time on the open road with your family or on your own can be a great adventure. You can see sites you've never seen before and visit exciting places, all while experiencing the shopping, eating, and people in each of those new locations. However, you want to make sure your car is ready for the trip. How do you do that?
You packed all the stuff you need for your trip. You planned out all the places you want to go. You've even made an appointment for cleaning services for your home so that it looks tidy when you get back. But did you think to prepare your vehicle for the trip?
If it breaks down on the way, that's going to set you behind schedule and create additional costs you might not be prepared for. Maybe you scheduled a stop at a hotel one night and already reserved your rooms, but you may have to stop somewhere else if your car breaks down between points A and B.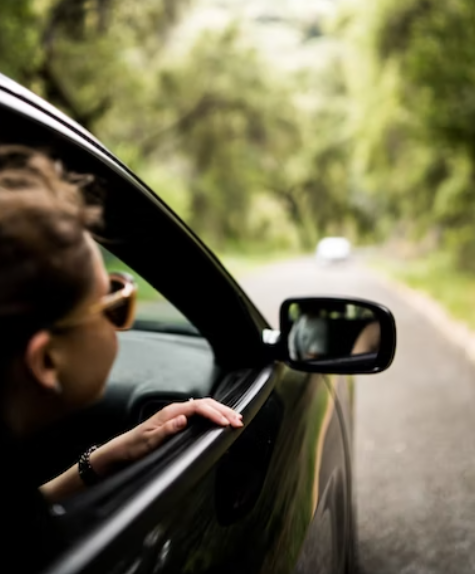 How to Prepare Your Vehicle for Traveling
Here are a few tips to make sure that does not happen.
Have Your Car Serviced
The best advice we can give you for your vehicle before you start the road trip is to have it fully serviced. Even if it's not due for service, you're probably going to put a lot of miles on it. It's better to take this preventative measure than risk going on your road trip and having to deal with a breakdown or serious car trouble on the way.
The car servicing should involve a full oil change, as well as checks for the air filter, brakes, transmission, windshield wipers, lights, exhaust, tires, steering, and alignment. The more systems on your car that are checked during the car service, the better. It's certainly much better to find problems before they become big issues and not have to deal with them on the road.
Before your car is done servicing, the technician may tell you about some issues that aren't emergencies but that may need to be taken care of in the near future. If possible, you should take care of them then and now. Remember that you'll probably be putting a lot of miles on your car, and you don't want these small issues or future issues to be something that you have to deal with when you're traveling.
Change Your Tires
The most vulnerable spot on your car is the tires. A small issue there can become a major problem, as a flat tire can turn into a car wreck, especially if the weather is bad or the roads are poorly cared for. It is important to find the right tires for the car you will be traveling in.
It's a good idea to change your tires out if they are more than a year old. You should take a look at them yourself and not count on the mechanic to catch everything. If your tires are starting to look bald and don't have much tread left in them, they should be changed. Make sure they have the right tire pressure and feel firm rather than spongy.
When checking the tire tread, make sure the tread is fairly even across the entire surface of the tire. If it's not, it probably means that your tires don't have the right amount of air in them.
Pack a Car Jack and Spare: How to Prepare Your Vehicle for Traveling
One of the most important items you can take with you on the road trip or wherever you're driving (even short distances) is a car jack. This will help you to raise your car off the ground so you can change your tire if there's an issue with the tire.
Remember, those tires are very vulnerable, so it may not take much to damage them and require a replacement. You ought to have a spare tire in your car, even if it's a small tire that's only meant to be driven for a short time until you can get a full replacement.
If you have these items packed in your car, you'll be able to deal with a variety of small issues until you can get to a tire shop. This can save you from having to call roadside assistance or need to be towed, which can be incredibly expensive, especially if you're traveling outside of your car insurance coverage area.
Pack a Tire Repair Kit
It's not always necessary to change a tire if it starts to go flat or if it has some kind of problem with it. You may be able to plug a hole and make a quick fix so that you can get far enough down the road to find a repair station. Tire repair kits can include pumps, a filling foam that takes the place of air for emergency repairs, a hole plug, and other items.
These help you effect a quick repair when needed so that you can still ride on the same tire without changing it. Using a kit like this is a lot faster and easier than changing out a tire, and it allows you to drive your car for a little while longer, even if the tire has been damaged.
Check Your Car Insurance
If you're going to go on a long car trip, you should make sure that your insurance is in order. Not only should you check to make sure that it won't expire soon, but you should also check to make sure you have all the coverage you need for the trip.
Will someone else be driving? Will you be going outside your coverage area? Do you have the right coverage for the kind of driving you'll be doing? Consider upgrading your coverage before you go just to cover all your bases.
Secure an IDP
Depending on the country you're visiting, you might also need to secure a valid international driving license. This document certifies that you have the skills and knowledge to operate a vehicle in another country.

Before applying for an international driving permit (IDP), you must obtain a regular driver's license from your home country. Once you have a driver's license, you can apply for an international driving license online or from your local automobile association.

Before you hit the open road, check the requirements for driving in another country. Doing so can ensure a safe and enjoyable trip for everyone involved.
You can take a lot of stress and worry out of your road trip and make sure things go more smoothly for you if you take the time to do these few things for your car before you leave. It's worth it to go through the extra expense to get your car in top shape for the trip so that you don't end up with a big problem during your travels.
Do you have anything you want to add to my post about How to Prepare Your Vehicle for Traveling? If you do, please leave me a comment below! Thank you!