If you read my blog, you know that I am a firm believer in CBD lotions, pills, etc. Why? Because CBD works! It helps with so many ailments in my life. From stress and anxiety to aches and pains, CBD is where it's at. And, now I can add Notion Smart CBD Delivery Lotion, from Viridian Pharmaceuticals to my growing list of awesome CBD products that I use.
Recently, I have been getting a really bad sharp pain from my elbow to my wrist. I haven't been to the doctors for it because it just started about maybe 3 weeks ago. I, of course, searched on Google and came up with Carpal Tunnel, tennis elbow, etc.
*Product received.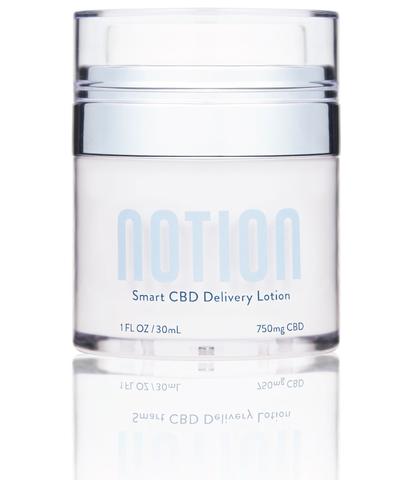 Notion Smart CBD Delivery Lotion
When I received my Notion Smart CBD Delivery Lotion, I started using it in that area of my arm. Upon rubbing the CBD Delivery Lotion into my arm really well, I notice a relief in the pain I was having.
So, ever since, I have been using the CBD Delivery Lotion on a daily basis, several times a day. I am typing away at my computer and am finding such relief after massaging this lotion into the painful area on my arm.
This lotion is VERY moisturizing, which I absolutely love. It is also unlike other CBD lotions/creams/balms I have used in the past because it is not 'medicated' scented and it does not deliver a 'burning' sensation. Instead, it is citric scented (to me anyway) and it just blends right into my skin, absorbing really well and leaving my skin in that area, super soft. This came beautifully packaged in a nice, black reusable box. It also came with a very informative and helpful booklet.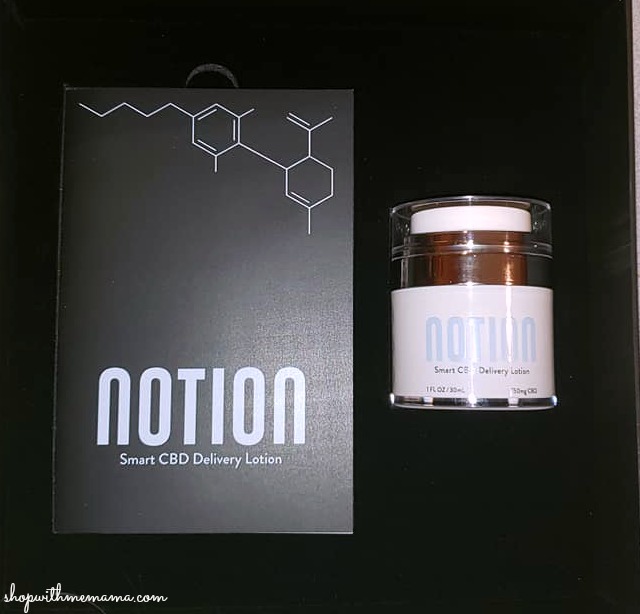 Notion Smart CBD Delivery Lotion is developed by Scientists and Doctors, and Notion is produced at FDA registered, cGMP certified facilities and is 100% formulated from nature. Their hemp-derived CBD is 100% plant-based and is a natural substance. It is grown and processed in compliance with the Farm Bill and applicable State Law and State Department of Agriculture regulations.
Revolutionary Technology
1.Proprietary Delivery System
Notion's proprietary molecular delivery technology helps you quickly absorb CBD for maximum results.
2.Long-Lasting
Our advanced delivery system means each application is not only more effective but lasts longer to ensure it's delivering results hours after use.
3.Scientific Heritage
Viridian, the company behind Notion, was born from years of research and development, scientific study, and accumulation of data to demonstrate fast and long-lasting molecular delivery using our proprietary delivery technology.
4.Uncompromising Quality
Every ingredient in Notion has been rigorously tested and sourced from the best manufacturing possible. Our product and CBD are quality tested and evaluated by third-parties for quality and purity.
5.Convenience
Access CBD with the ease of a lotion. No more patches. No more pills or drops. No more vapes. Finally, a topical designed to deliver results.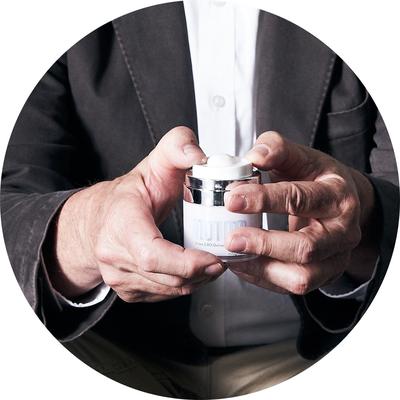 Suggestions Of Use
Restlessness :
Try one pump applied to the back of the neck or chest.
Headaches & Brain Fog :
Try one pump applied evenly on each temple
Soreness & Stiffness :
Try one pump to the targeted area. Wait 15 minutes before adding another pump. Repeat as necessary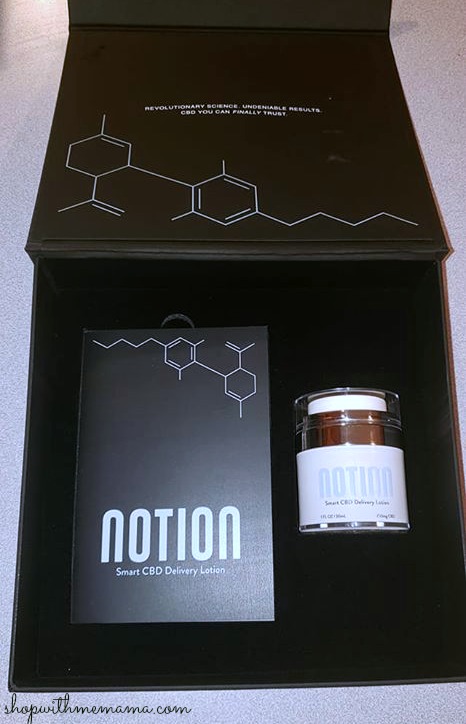 Features of the Notion Smart CBD Delivery Lotion:
Each pump of lotion contains approximately 15mg of CBD. The unique blend of ingredients reaches the target area in minutes leaving your aches and pains behind!
CBDelivery, our proprietary Cannabidiol Delivery system, is the powerful formulation of safe ingredients which effectively transports CBD to where it's needed
100% Hemp-Derived CBD
Zero THC
Easy-To-Use Formula
Refreshing Scent
*Each jar contains approximately 50 pumps/applications. For external use only. Keep out of reach of children. If pregnant, nursing, taking medications, or have a serious medical condition, consult a physician prior to use.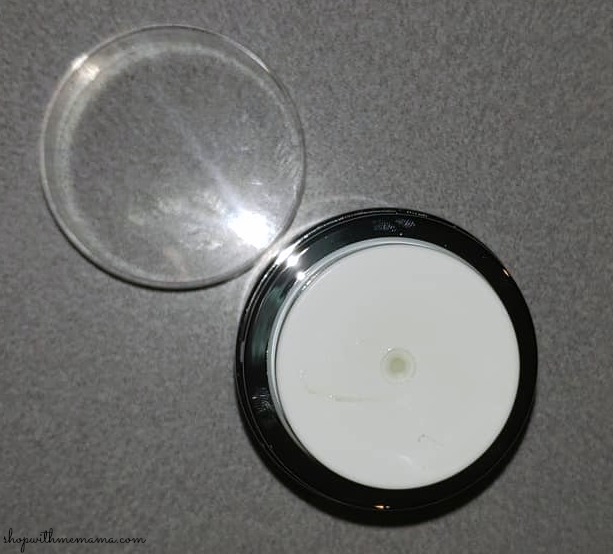 About:
Give yourself the gift of ease. Experience the difference by simply applying Notion's smart CBD delivery lotion to your skin. Shouldn't everything be this easy? Our proprietary delivery technology is designed to help you get results quickly, and last for hours.
100% Risk-Free Trial!
If for any reason you're not satisfied with the results of Notion, simply return the empty jar within 30 days for a FULL refund!
Buy
You can purchase Notion Smart CBD Delivery Lotion online at https://cbdnotion.com/.