*Organic Slammers Superfood Snack Pouches are so tasty! Products received, opinions are my own. This post includes my affiliate links.
Summer is in full force and my kids are having some serious summer fun! I am thankful that I had my two oldest kids so close together because they are really good friends and play together so well. I feel sorry for my littlest one though. He is only 4 and tries SO hard to fit in and be like his big sissy and brother.
A lot of the time they will let their little brother play with them, but the times they don't break my heart. I tried to get them all close in age, but that did not work out too well 🙁 But, I thank God every day for allowing me to raise these three beautiful kids!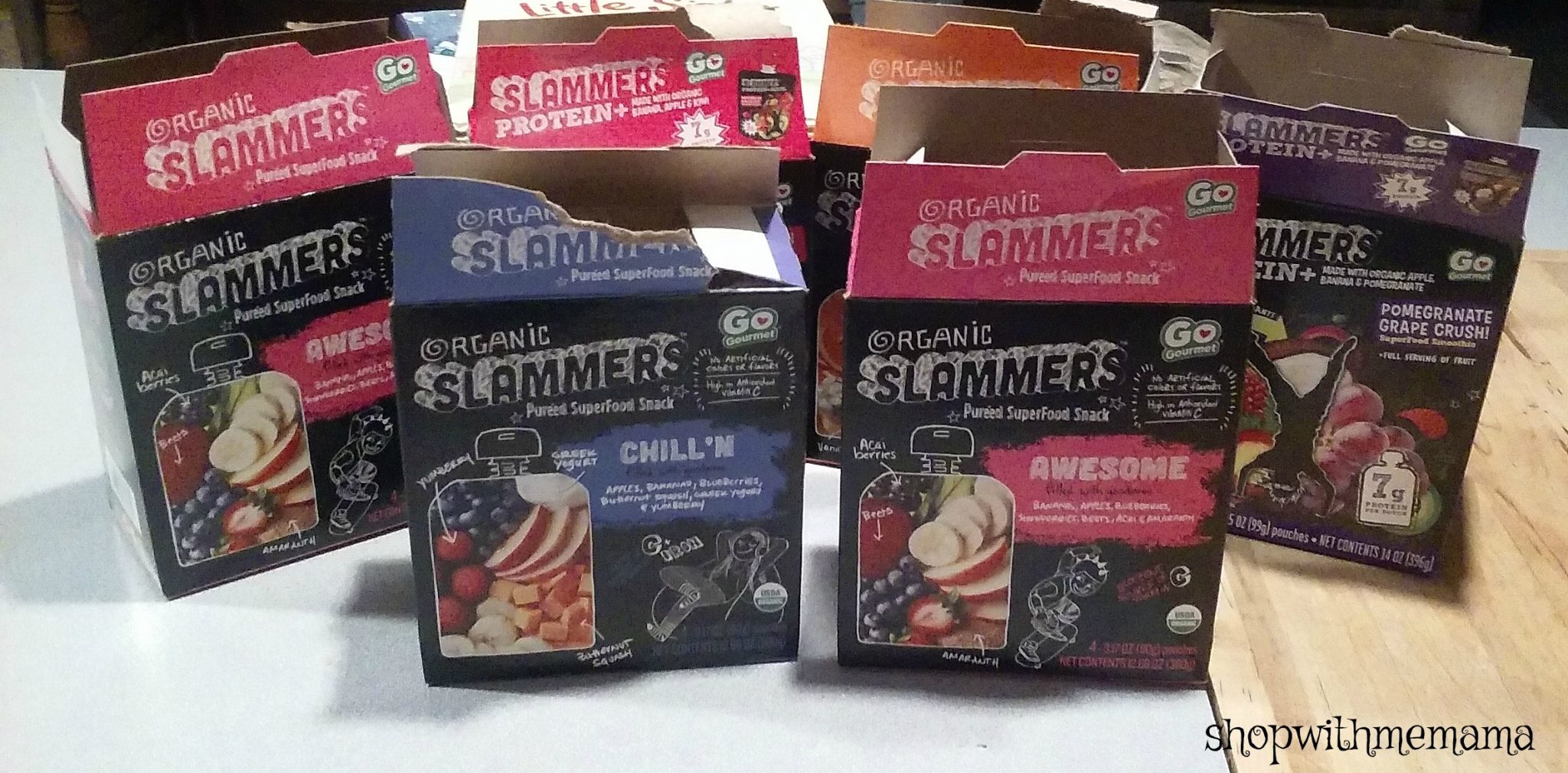 With that said, summertime means extra snacks and mealtimes at home. So, I have to make sure I am stocked up on things like the Organic Slammers Superfood Snack Pouches and Slammers Protein Pouches. Not only do they taste great (my kids all approved on all the flavors!) but they are so convenient I can easily through them in my bag and out the door we go!
These are great for summertime snacks, on the road snacks and before bedtime snacks. I love how easy they are to open and if your child doesn't finish them all (cue in my youngest), then I can put the lid back on it and in the fridge, it goes.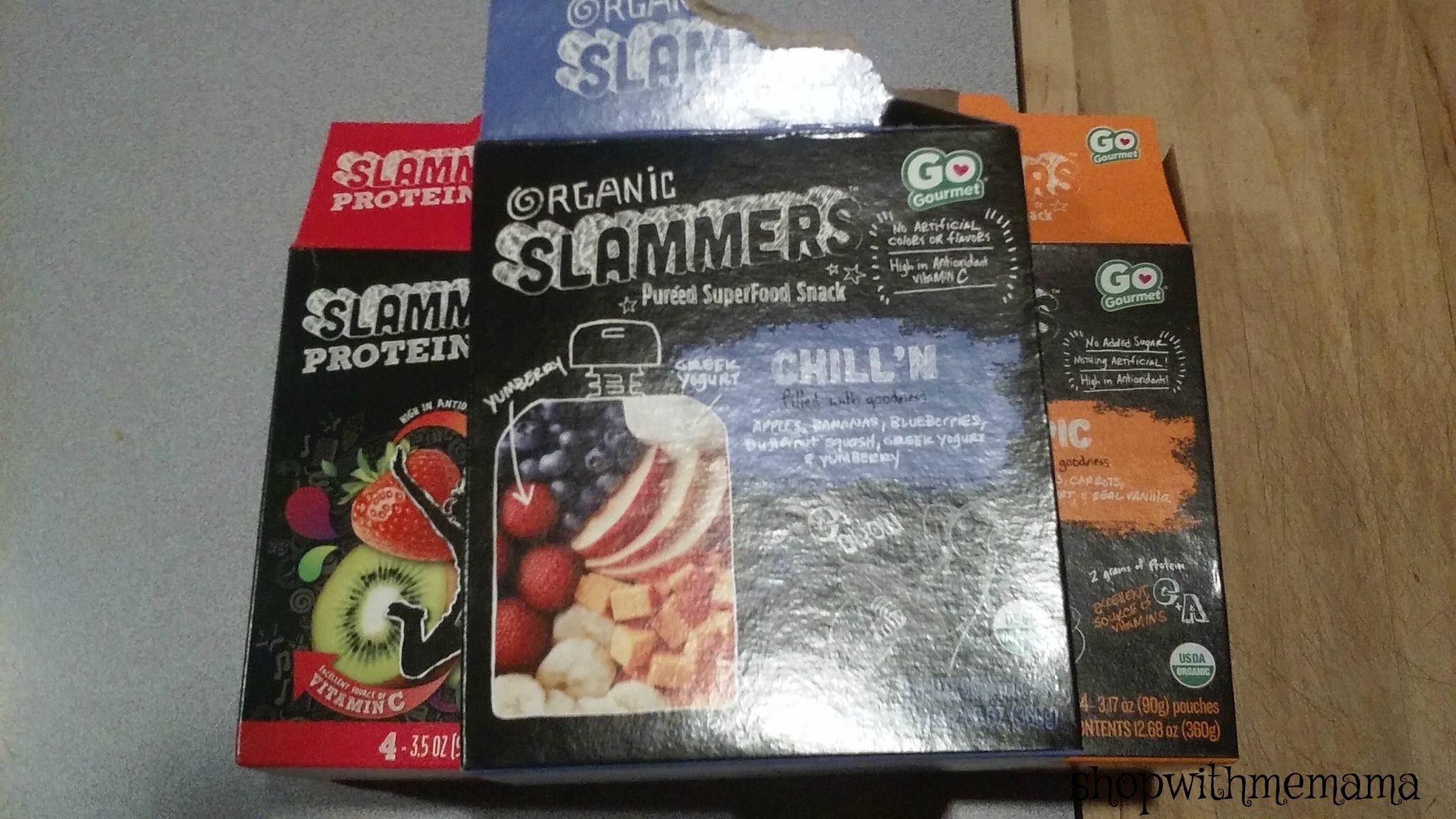 The Organic Slammers Superfood Snack Pouches come in several different flavors such as Epic which has mangoes, carrots, bananas, oranges, real vanilla and Greek yogurt in it. Another flavor is Awesome and it has bananas, blueberries, strawberries, beets, acai, and amaranth. The third flavor is called Chill'n and it has bananas, blueberries, butternut squash, Greek yogurt and Yumberry in it. The fourth flavor is Amped and has apples, strawberries, cherries, chia and purple carrot in it! They are all really yummy tasting and my kids finished all the pouches in no time.
The Slammers Protein Pouches come in tasty flavors too such as pomegranate grape crush, Watermelon Kiwi Burst, and Creamy Banana Chocolate.
Buy
You can purchase these yummy Organic Slammers Superfood Snack Pouches online at Amazon.com or your local grocery store.
Win
One person is going to win a case of the delicious and healthy Organic Slammers Superfood Snack Pouches!
Rules
The contest is open to US 18+. Giveaway will end on August 6, 2017, at 11:59 PM MT. The winner will have 48 hours to confirm their win after I email them, or a new winner will be chosen. I am not responsible for lost or stolen mail.