Crazy to think that Easter will be here this Sunday!! Whether you're heading outdoors for backyard fun and an Easter egg hunt, jumping into the pool (might still be too cold!), or looking for awesome kids' games, I have something for kids of all ages for you! Let's explore some fun, non-candy additions for Easter baskets!
*This post includes my affiliate links.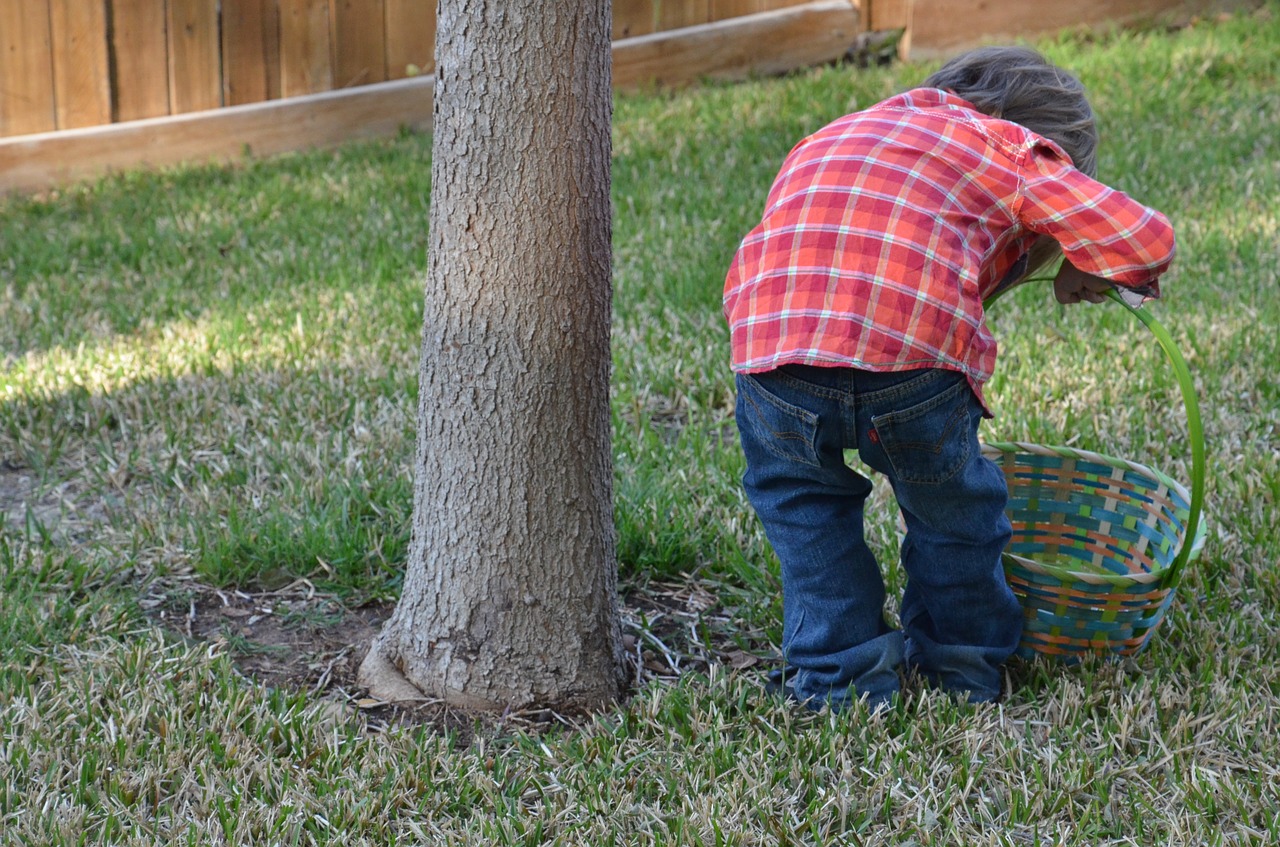 Non-Candy Additions For Easter Baskets
For The Kids!
Puttisu Lip Glosses & Lip Crayons
These Puttisu Lip Glosses and Lip Crayons are so cute! Moisturize lips with high-gloss, longer-lasting vibrant colors, such as fruity-scented Pink Bubblegum and Red Ruby. Hypoallergenic and moisturizing Butter Lip Crayons with easy-to-use dial sticks, perfect for little hands, in Coco Cherry and Pink Lemonade.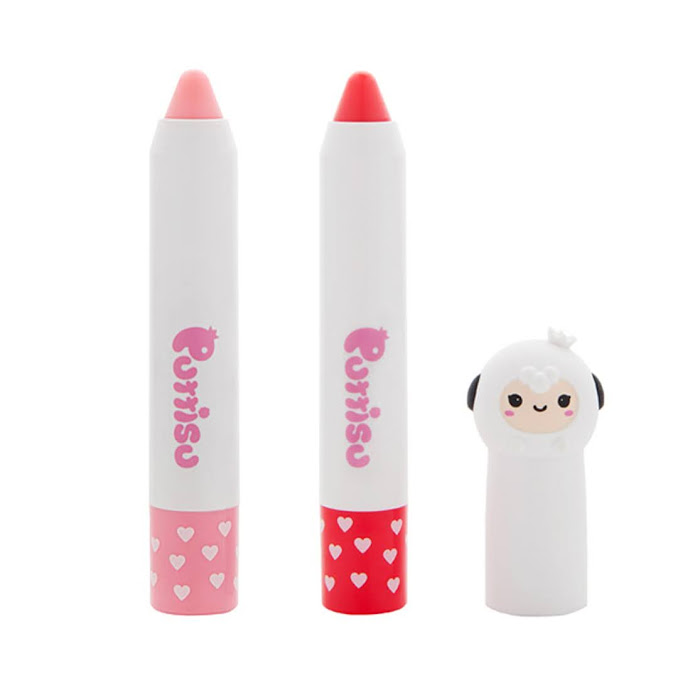 MoodClue Liquid Chalk Markers
It seems like every gift for kids these days involves some sort of screen. While there's nothing wrong with some screen time, kids also need time for hands-on, screen-free play.
Encourage creative thinking, problem-solving and so much more by putting MoodClue liquid chalk markers in an Easter basket. The colors are perfect for Easter!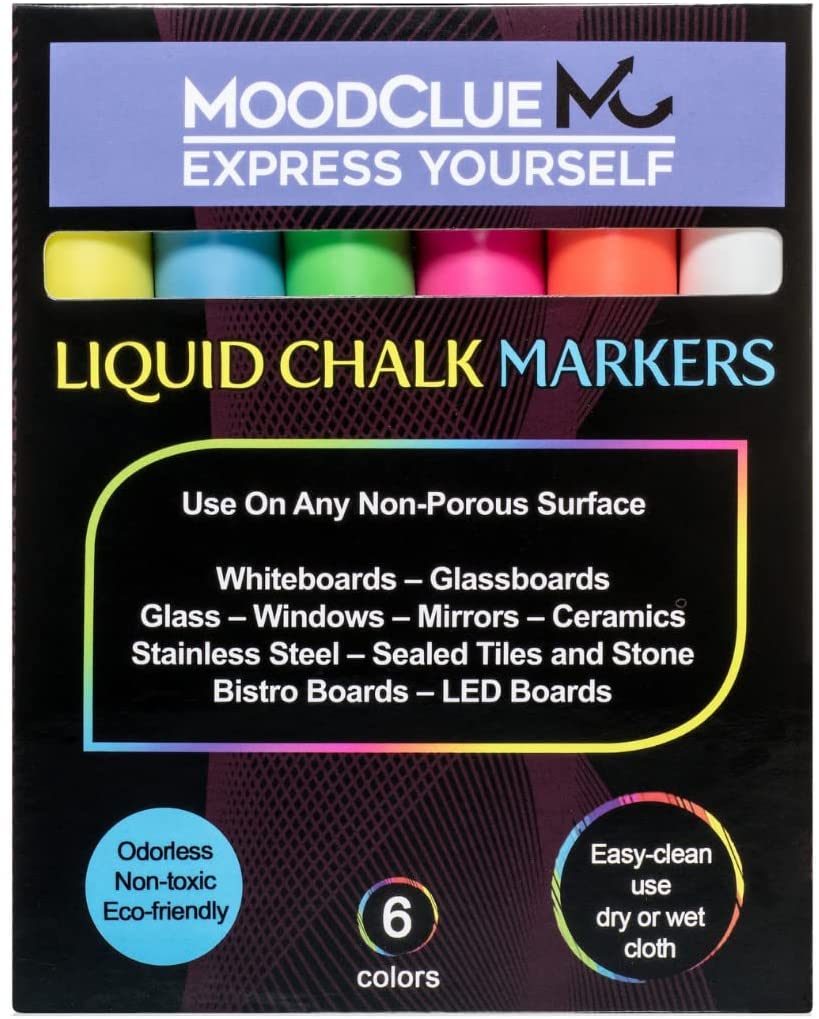 With MoodClue liquid chalk markers, colors and creativity knows no bounds. The high-quality liquid chalk can be used on any non-porous surface including glass, windows, mirrors, car windshields, most chalkboards, slate, whiteboards, stainless steel, ceramics, sealed tiles, and stone, plus more.
Offered in sets of six colors and sets of twelve colors, MoodClue markers all have reversible tips so you can draw thin lines for elegant drawings or thicker lines for a bold statement.
Prices range between $14.95 and $24.95. All of our markers are eco-friendly, non-toxic, odorless, and dustless. Brought to you with love by a mother-daughter duo!
Mini Tins Easter Bloom, Mini Tins Speckled Egg, and Mini Tins Fresh Grass From Crazy Aaron's
Mini Tins Easter Bloom From Crazy Aaron's: Freshly sprung flowers are nature's way of celebrating the season. Join in on the fun with this putty that is a rich lilac purple when cool, it warms to happy spring green.
As part of the Hypercolor® Collection, this color-changing Thinking Putty® is heat-sensitive, meaning it starts one color and changes to another through heat transfer. The more you play the more the color will change!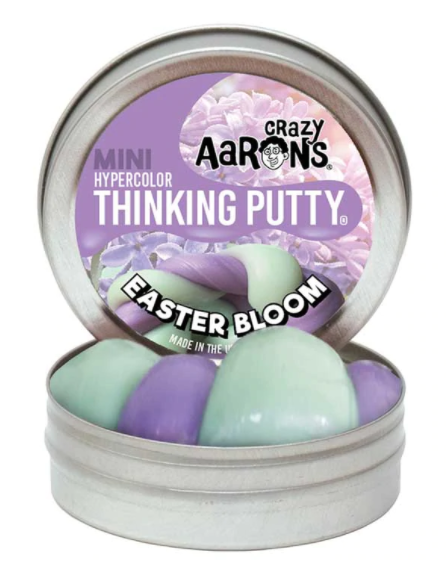 Mini Tins Speckled Egg From Crazy Aaron's: Speckled eggs have intricate, beautiful patterns that help birds to identify their own. Hatch some fresh ideas with Speckled Egg Thinking Putty! A creamy-white with shimmering copper flecks, it features an aqua speckled glow in the dark.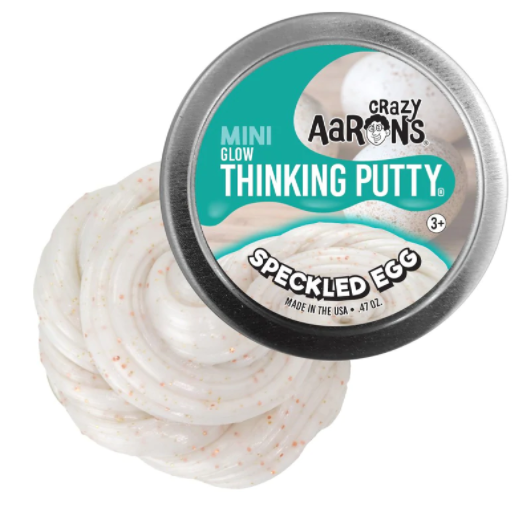 Mini Tins Fresh Grass From Crazy Aaron's: Spring's first blades, bright and green with promise—that's the color we've captured in this Fresh Grass putty. Symbolic of the new start that the season brings, it features unique glitter that looks just like real grass!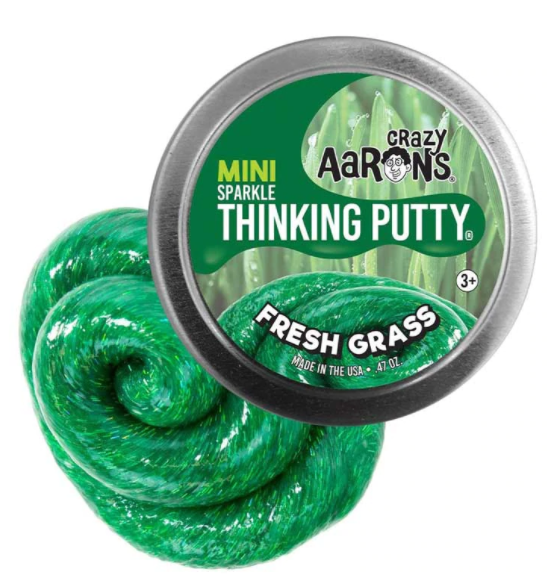 Crazy Aaron's putty is non-toxic, won't dry out, and won't leave a sticky or slippery residue on your fingers, so it's great for stretching, molding, bouncing, tearing, popping, and playing by kids and adults alike. Ages: 3+ MSRP: $4.00 Avail at crazyaarons.com.
Ubongo: The Brain Game To Go from Thames and Kosmos
In this fast-paced, addictive, and easy-to-learn puzzle game, your goal is to fit a set of interlocking tiles perfectly into a specific area.
Based on the original hit board game Ubongo, this compact version features 15 colorful plastic tiles, 20 puzzle cards with over 200 puzzles, and a plastic game board that doubles as a durable travel case. Slide in a puzzle card and give your brain a workout!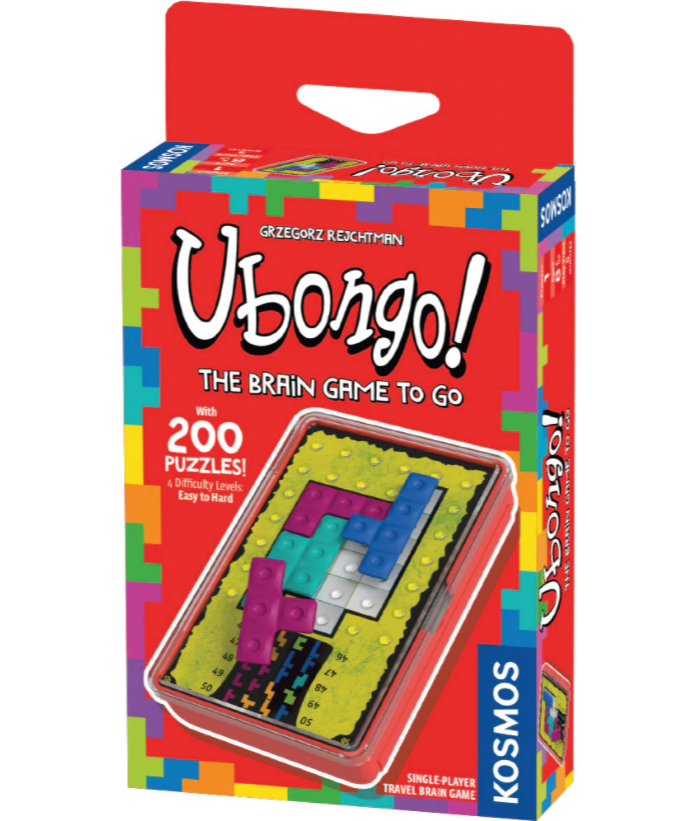 The puzzles get progressively more challenging as you go. Pass the game around to challenge your family and friends. Who is the master layout artist and who is spatially challenged? MSRP: $14.95 Ages 8+ Available now on thamesandkosmos.com.
For The Woman In Your Life!
EyeBobs Sunglasses
Summer is coming and that means a lot of sun too! So, why not stash a pair of trendy sunglasses in the Easter basket?! Makes sense to me! Eyebobs makes some really stylish sunglasses and eyeglasses too! They carry reading glasses, sunglasses, prescription glasses, blue light glasses, reading glasses, and more!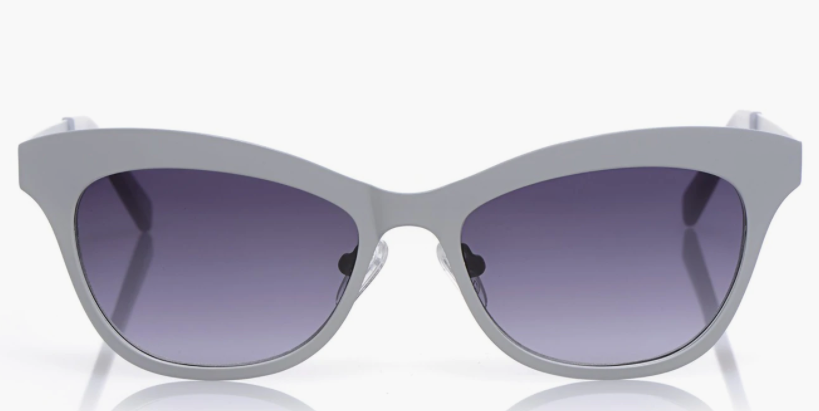 Oh It's Natural
Oh It's Natural is an organic and refreshing brand that changes how you love your adult skin. Their Discovery Kit is the perfect thing to throw in an Easter basket, with all their mini products packaged together in a cute pouch to gift to a friend.
Plus, all the products are cruelty-free and vegan (no bunnies getting hurt here). All feature USDA-certified organic ingredients such as hemp seed oil and aloe vera superfoods.
The brand's clean remedy boosts skin health and provides a lasting glow for our complexions. It's the better-for-you way to address adult acne, hyperpigmentation, and other common skin conditions simply and effectively.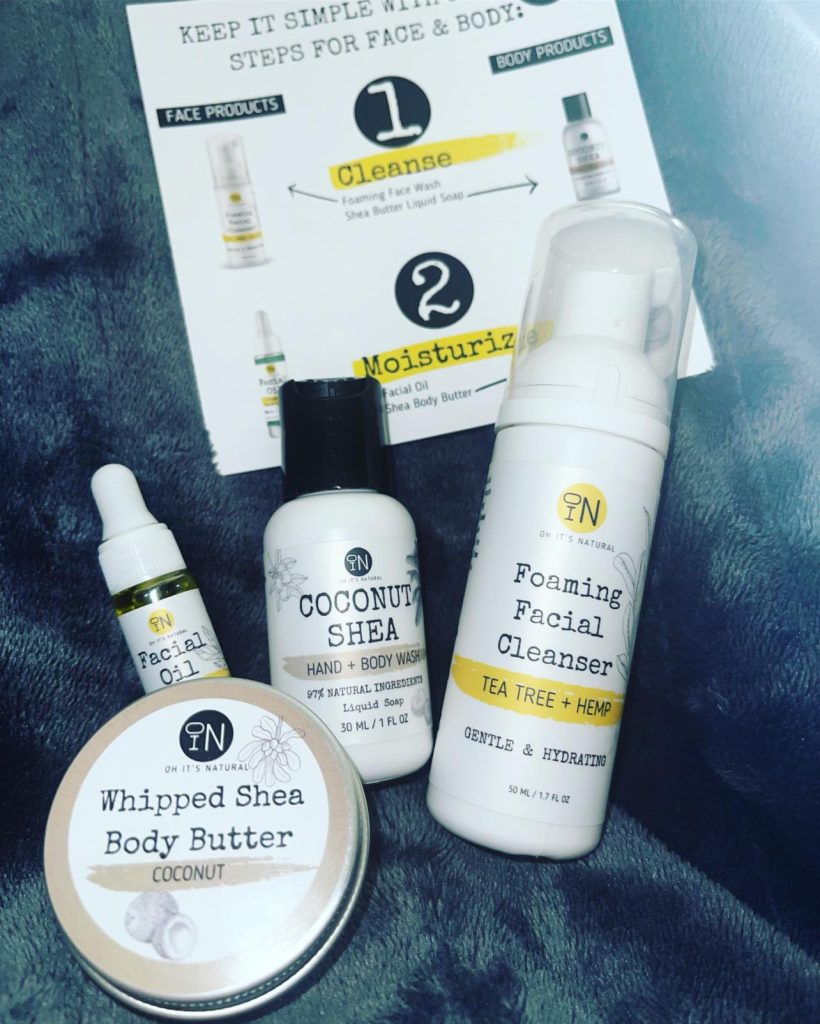 Their Discovery Kit includes 4 travel-size products and a $10 coupon for your next purchase. It is now easy as 1, 2, and 3 to get clear glowing skin with their discovery kit.
Get everything you need for a simple face and body skincare routine, and see what works for your skin, our Discovery Kit includes 2 products for the face and 2 products for the body!
Trial Kit Includes: Tea Tree Foaming Facial Cleanser, 2oz, Argan Hemp Glow Oil, 4ml, Coconut + Shea Butter hand & body wash, 1oz, Coconut Whipped Shea Butter, 1oz and they are all heavenly!! We love them! The Discovery Kit retails for only $19.99.
Food Story
Stuff your Easter baskets with face masks they will love! Harvested from the very best the Earth has to offer, Food Story takes "you are what you eat" to the next level.
They strictly exclude any harsh chemicals and stick to natural, plant-based formulas to protect you and the environment. Choosing fruits and vegetables that are rich in antioxidants, vitamins, and minerals, Food Story's wide variety of products takes you back to your roots. I thought this was SO cool to find out.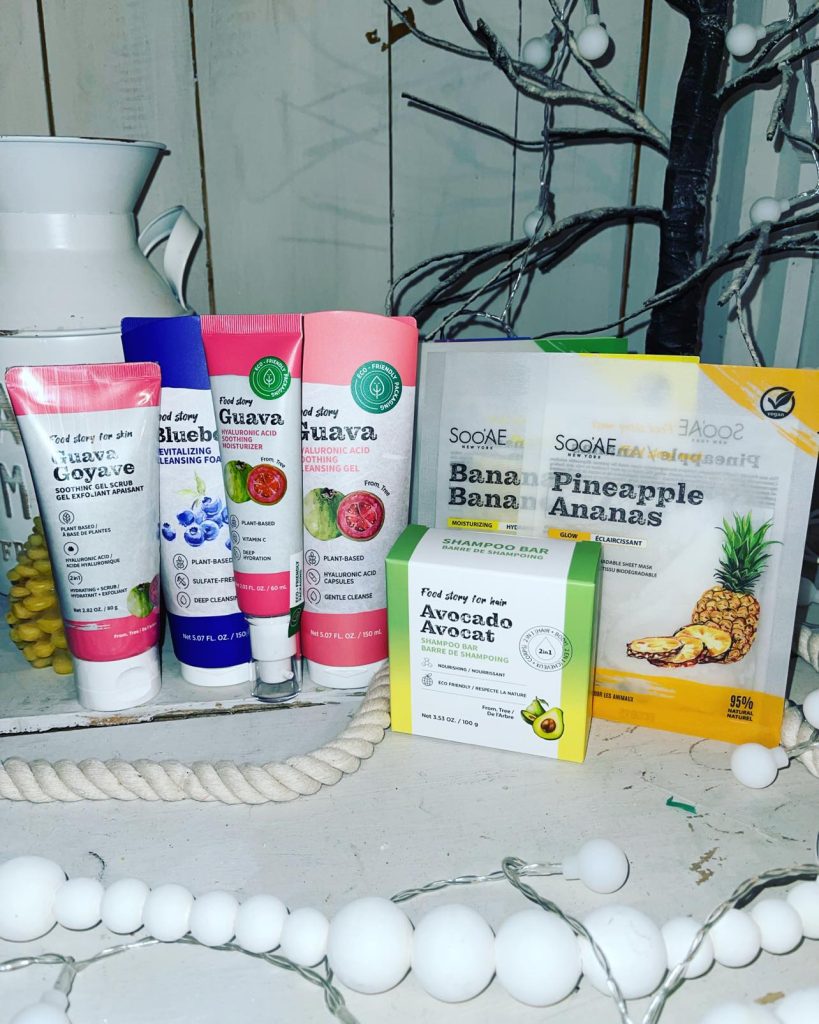 I received their avocado shampoo bar, pineapple shampoo bar, and some of their awesome face masks, Guava Hyaluronic Acid Soothing Moisturizer, Blueberry Revitalizing Cleansing Foam, and their Guava Soothing Gel Scrub. All of these products are amazing and my daughter and I absolutely LOVE them all.
to check out! Oh my goodness I absolutely LOVE their products SO much. The shampoo bars are so cool and work so well in my long, thick hair! My daughter loves them too! A shampoo bar can reduce the usage of plastic. Generally, one shampoo bar can substitute for two plastic bottles. It is a better eco-friendly choice for you and the environment!
The shampoo bars are only $7 each and their face masks are only $3 each. SO affordable! I also loved that!
Easter is a time to celebrate new beginnings and spending time with family. What better way to show your loved ones how much you care than by filling their Easter baskets with fun surprises? I hope you found a few gifts from my list of Non-Candy Additions For Easter Baskets that will make this year's Easter morning special. Happy Easter!