*This post includes affiliate links.
For those of you going on the road or in the air this summer, I have a list of great movies from Redbox for you!
Popular Redbox Family Road Trip Movies for Summer 2016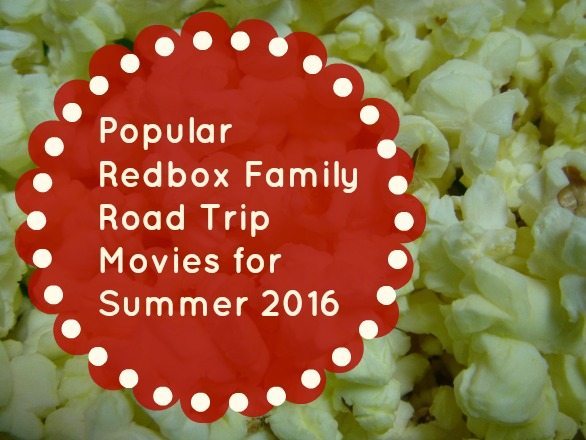 • Alvin and the Chipmunks The Road Chip
• Avengers: Age of Ultron
• Jurassic World
• Mad Max: Fury Road (Rated R)
• Zootopia (coming soon!)
The Wizard of Oz

Cars

Madagascar

Vacation (the original) (Rated R)

National Lampoon's Vacation series

Thelma & Louise (Rated R)

Little Miss Sunshine (Rated R)

We're The Millers (Rated R)

Tommy Boy

Are We There Yet?

Around the World in 80 Days

Dumb and Dumber

Easy Rider (Rated R)

It Happened One Night

It's a Mad, Mad, Mad, Mad World

Pee Wee's Big Adventure

Planes, Trains and Automobiles (Rated R)

Road Trip (Rated R)
What Movies Are Your Favorites?