I am beyond excited to talk about The Super Mario Bros. Movie! As a lifelong fan of the video game franchise, I couldn't wait to see how the beloved characters and worlds would be brought to life on the big screen. The movie was released in 2023 and quickly became a hit with audiences of all ages.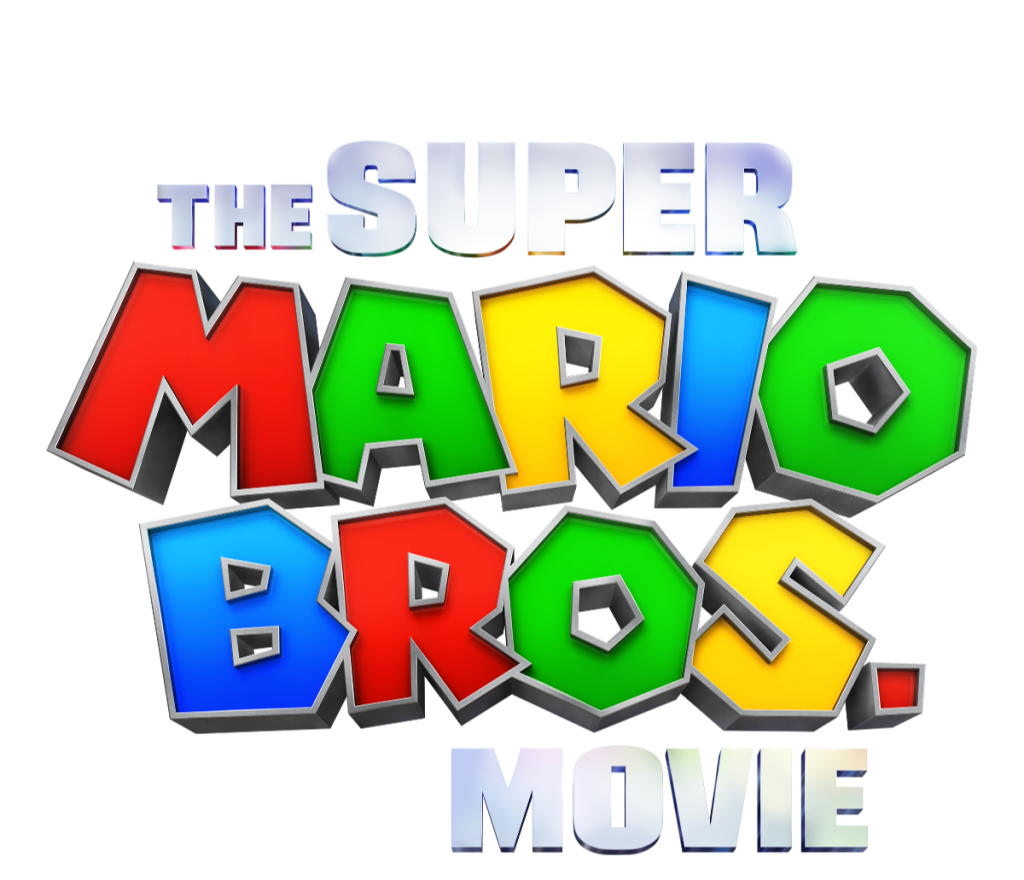 The film was directed by Aaron Horvath and Michael Jelenic and written by Matthew Fogel. The team behind the movie worked tirelessly to create an animated adventure that stayed true to the spirit of the games while also introducing new elements and surprises and boy did they do a great job!
*This post includes my affiliate links
The Magic Behind The Super Mario Bros. Movie!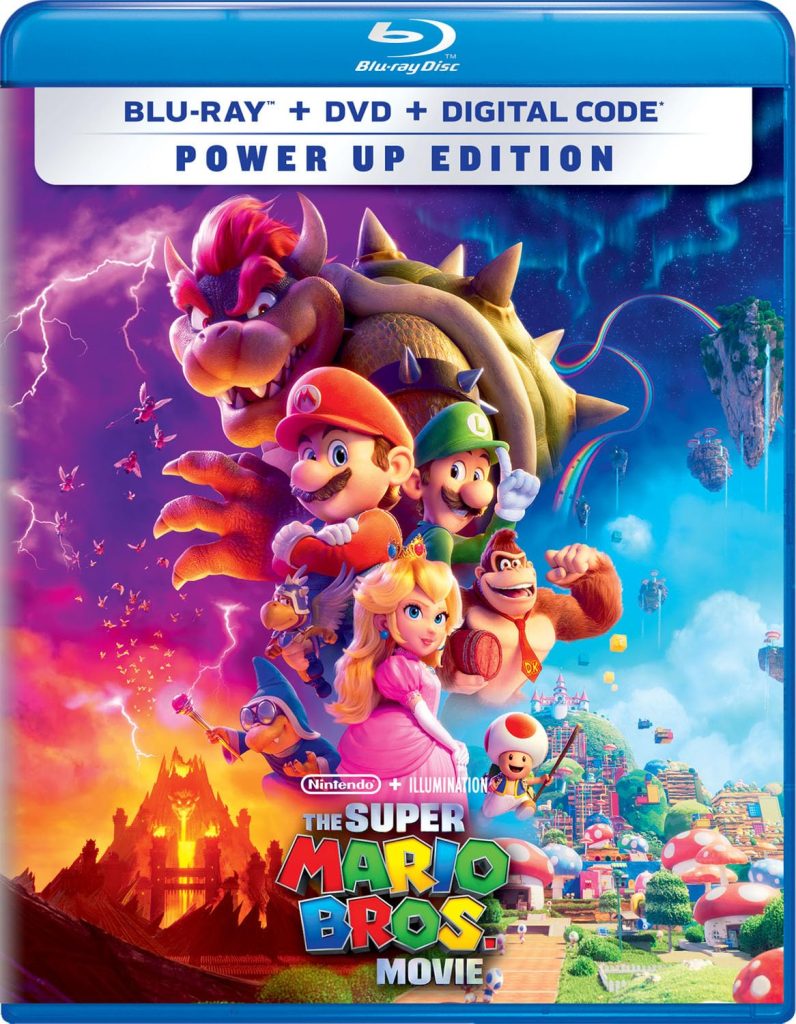 I was thrilled to hear that a new movie was in the works for Mario Bros! And let me tell you, the finished product did not disappoint! The Super Mario Bros. Movie is a true masterpiece of animation that captures the spirit and magic of the games in a way that I never thought possible. So dang fun!
So, what makes this movie so special? Well, several key factors come together to create the perfect blend of action, humor, and heart that defines the Super Mario Bros. experience.
First and foremost, the voice acting is top-notch. Chris Pratt brings a level of charm and charisma to the role of Mario which is just awesome.
His performance perfectly captures the character's plucky, can-do attitude, and his chemistry with the other actors is on fire!
Of course, the animation itself is also a major selling point. The team behind the movie has done an incredible job of bringing the Mushroom Kingdom to life in such great detail. From the lush forests to the treacherous lava pits, every location is rendered with care and attention to detail!
The most impressive aspect of The Super Mario Bros. Movie is the way it manages to balance humor and heart. There are plenty of laugh-out-loud moments throughout the film, but it never loses sight of the emotional core that makes the Mario games so beloved.
Whether it's Mario's unwavering determination to save Princess Peach or Luigi's endearing awkwardness, there's a sense of genuine warmth and affection in every scene.
All in all, The Super Mario Bros. Movie is a triumph of animation that is sure to delight fans of all ages. Whether you're a die-hard Mario fan or just looking for a fun, family-friendly adventure, this movie has something for everyone.
So grab a bag of popcorn, settle in, and get ready to experience the magic of the Mushroom Kingdom like never before! I promise you will love it as much as we did!
The Cast of The Super Mario Bros. Movie
This movie has an impressive cast of talented actors who have brought these beloved video game characters to life on the big screen!
Leading Roles
The film's protagonist, Mario, is played by the talented Chris Pratt. Pratt is best known for his role in Jurassic World and did an excellent job portraying everyone's favorite plumber!
Anya Taylor-Joy, known for her role in The Queen's Gambit, plays Princess Peach.
Charlie Day, from It's Always Sunny in Philadelphia, plays Mario's brother Luigi.
Jack Black voices the character of Bowser (and sings one heck of a song!)
Keegan-Michael Key plays the role of Toad.
Supporting Roles
Seth Rogen plays the role of Donkey Kong
Fred Armisen voices the character of Cranky Kong.
Kevin Michael Richardson plays the role of Kamek,
Sebastian Maniscalco plays the role of Spike
With such a talented group of actors bringing these iconic characters to life, it's no wonder that this film is such a hit!
Bonus Features On 4K Ultra Hd, BLU-RAYTM, DVD, and Digital:
Cast Spotlight: Behind the Scenes with the Stars – Dive into these captivating behind-the-scenes features, where we get an intimate glimpse into the lives of the film's talented cast. Discover the techniques and experiences they drew upon to bring their on-screen characters to life.
Crafting the World of THE SUPER MARIO BROS. MOVIE – Unveiling one of the most beloved video game characters and his captivating universe on the big screen was a monumental task.
Gain a deep understanding of the creative process as filmmakers and cast members provide an in-depth exploration of the film's production, revealing the intricate details and challenges involved in bringing the world of Super Mario Bros. to life.
THE SUPER MARIO BROS. MOVIE Field Guide – Embark on an immersive journey with the film's cast as they serve as your guides through the vast array of Power-Ups and Bonuses featured in the movie.
Experience custom on-screen graphics as each cast member selects a Bonus or Power-Up specific to their character, explaining its purpose, usage, and effects interactively and engagingly.
"Peaches" Lyric Video – Get ready to groove and sing along with the charismatic Jack Black, who brings his larger-than-life personality to the role of Bowser. My kids are constantly singing that silly song!
Enjoy an entertaining and lively musical number as Bowser serenades Princess Peach, complete with a captivating lyric video that will have you joining in on the fun.
Leadership Lessons with Anya Taylor-Joy – Being a princess comes with its own set of challenges, but fear not! Let Anya Taylor-Joy, through the aid of custom graphics and movie clips, guide us through Princess Peach's path to becoming an extraordinary leader.
Gain valuable insights and real-life tips as we explore how kids of all ages can incorporate these lessons and power-ups into their daily lives, empowering them to be awesome leaders in their own right.
These exciting bonus features provide an in-depth and immersive experience, allowing viewers to further connect with the cast, delve into the making of the film, explore the world of Super Mario Bros., enjoy musical moments, and even learn valuable life lessons!
Box Office Talk
The Super Mario Bros. Movie has been a hit with both fans of the video game franchise and moviegoers in general. It has received positive reviews from critics and audiences alike, which has no doubt contributed to its box-office success!
It's worth noting that the movie was distributed by Universal Pictures, which has a solid track record when it comes to successful franchises like Jurassic World.
The studio's marketing and distribution strategies likely played a significant role in the movie's popularity too, by helping to get the word out about this fabulous movie! Overall, The Super Mario Bros. Movie has exceeded all expectations at the box office! So impressive!
Where Can I Purchase/Rent The Super Mario Bros. Movie?
If you are looking for a summertime family movie to watch, look no further than The Super Mario Bros. Movie! You can purchase it on the Universal Pictures Home Entertainment (UPHE) website – www.uphe.com. You can also purchase it on Prime Video, Blu-Ray, DVD, and 4K! You can also check it out on their website!
The Super Mario Bros. Movie (4K Ultra HD + Blu-ray + Digital)

The Super Mario Bros. Movie (DVD)

Have you seen The Super Mario Bros. Movie yet? Let me know in the comments below!
PIN IT!