I really love wearing cute boots, especially during the fall and winter months. We get a lot of snow here and it gets SO cold! Wearing boots is a must in Idaho, during the colder months. I found some ADORABLE short country boots on Sperry and was so excited to receive them! Sperry has the absolute CUTEST ankle boots for women, ever!
*This post includes my affiliate links
The boots I received are called Seaport Storm Short Shackle Boots and they are SO stylish and comfortable! They are on sale right now too because of the holidays! Their pair of booties go with anything and everything you wear.
They are made of suede and have a full zipper so you can easily take them off or put them on! These are the perfect fall and winter booties with a decorative buckle that I just adore.
They have a waterproof suede upper boot that has hand-sewn details on the upper part of the boots. They also have a stacked heel and decorative welt detailing.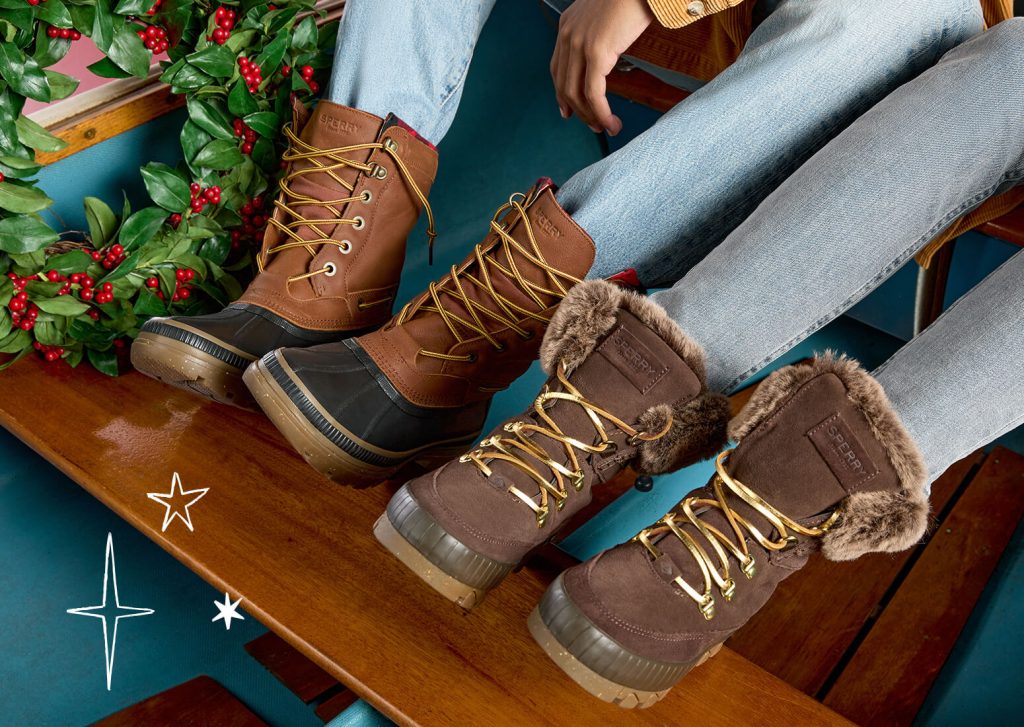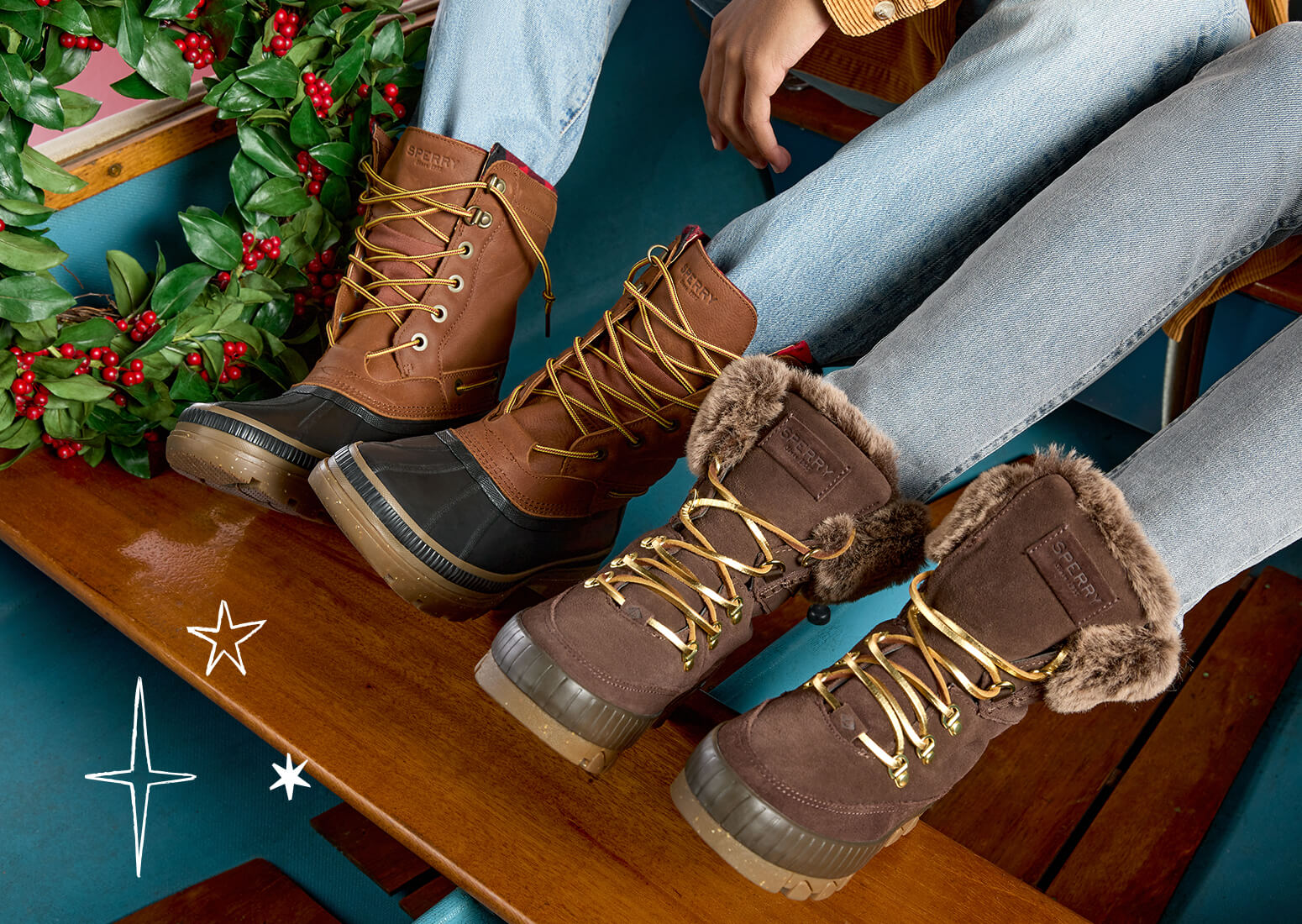 Short Country Boots
These short country boots are flexible making them so comfortable to wear all day long. They have non-marking rubber outsoles with the original razor-cut Wave-Siping which provides the ultimate no-slop traction which means these are great for snowy weather because you won't slip!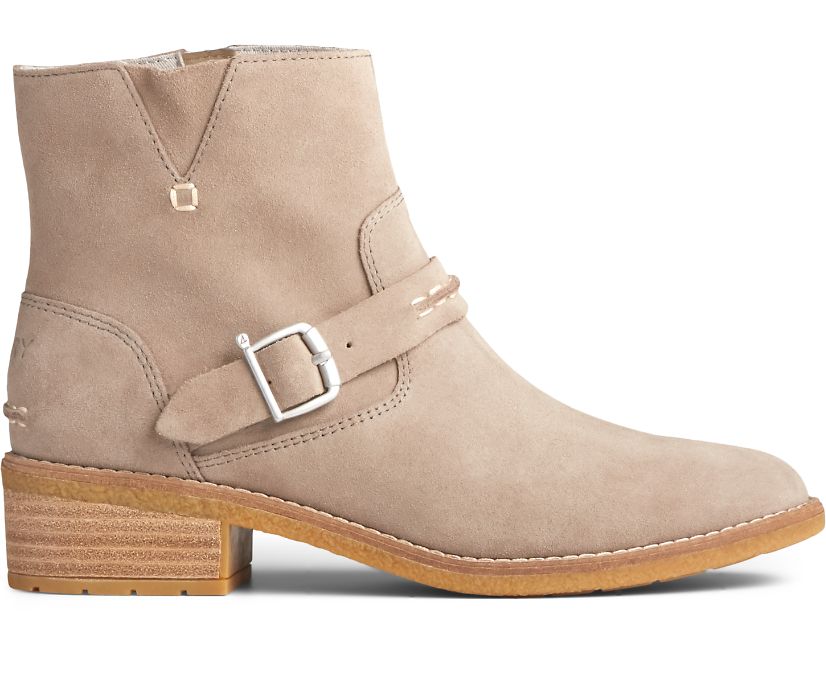 These Seaport Storm Short Shackle Boots come in three different colors; black, grey, and tan! We received the tan-colored ones and love them to bits and pieces!
They are going to look great with skinny jeans, a mini skirt, leggings, or whatever I decide to wear them with because they literally go with any outfit (except for pajamas!).
About Sperry (taken from their site):
Sperry was born of one man's refusal to let slippery ship decks stand in the way of his passion for the open sea. To wear Sperrys is to refuse to wait for life and to instead seize the possibility of what could be; to find joy in discovering what's around every corner, around every bend, and after every wave. A timeless, durable classic you can count on, they are made to be worn.
Determined to create a nonslip shoe, Sperry takes inspiration from the natural texture of his cocker spaniel's footpads. He realized that his dog never slipped, even on ice and he wanted to recreate that in a shoe.
He cuts grooved patterns in a natural rubber sole and glues the hand-cut rubber soles to the base of an old pair of canvas sneakers. And, there you have it, the world's first non-slip deck sneaker was invented! Brilliant!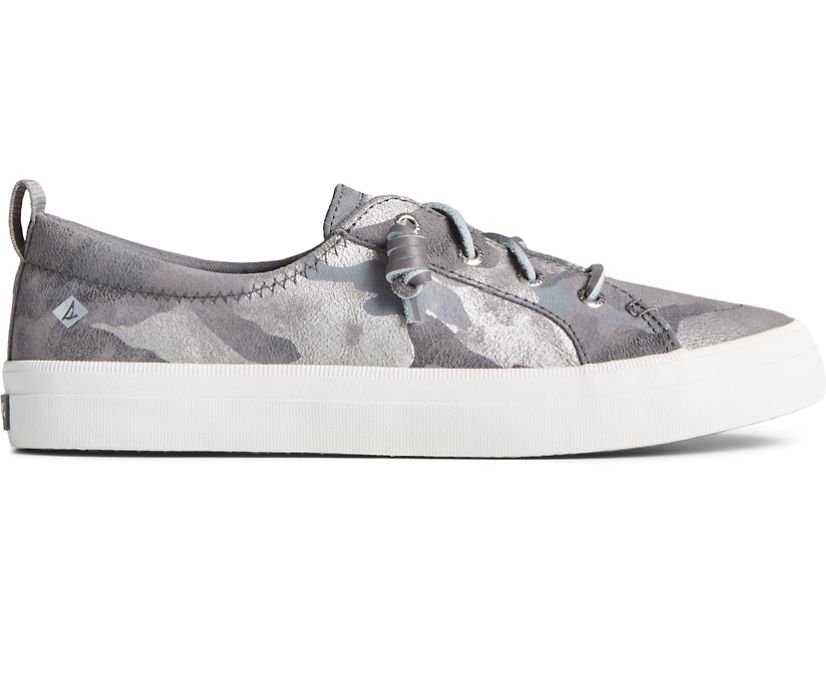 Sperry's first prototype was the canvas circular vamp Oxford. The shoe was lined with quick-drying cotton. It had a white rubber sole that featured the herringbone-patterned grooves, called siping, that was attached with a new heat-sealing method known as vulcanization which did not leave marks on the deck of a boat. This made them a favorite shoe for boaters across the country and is a signature element of Sperry shoes!
After making these shoes, Sperry reached out to all 500 of his fellow members of the Cruising Club of America and asked them for comments on his new development of the nonskid deck shoes.
He was so surprised when he received 497 replies, all requesting a pair of these shoes. Sperry then receives a huge order from his old friend Frank Howard at Abercrombie & Fitch.
Next, Sperry follows his original deck shoe, featuring a canvas upper and a rubber sole to a leather version. They were made with specially tanned leather that didn't corrode in saltwater.
This shoe was the first to utilize the classic moccasin toe stitching as well as the iconic saddle lacing, where the shoelaces wrap around the ankle to tighten up the collar of the shoes. The shoe is now recognized as the boat shoe.
Sperry then strikes a deal with a rubber company in Boston (Converse!) to produce blank soles to which he would apply the siping himself, using a machine of his own unique design.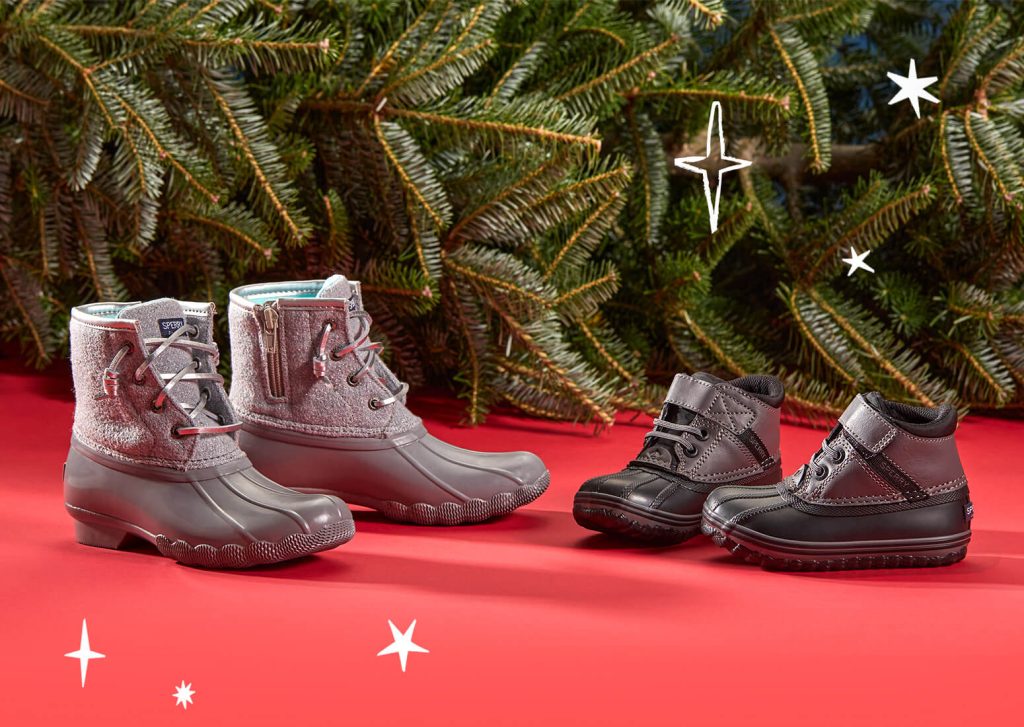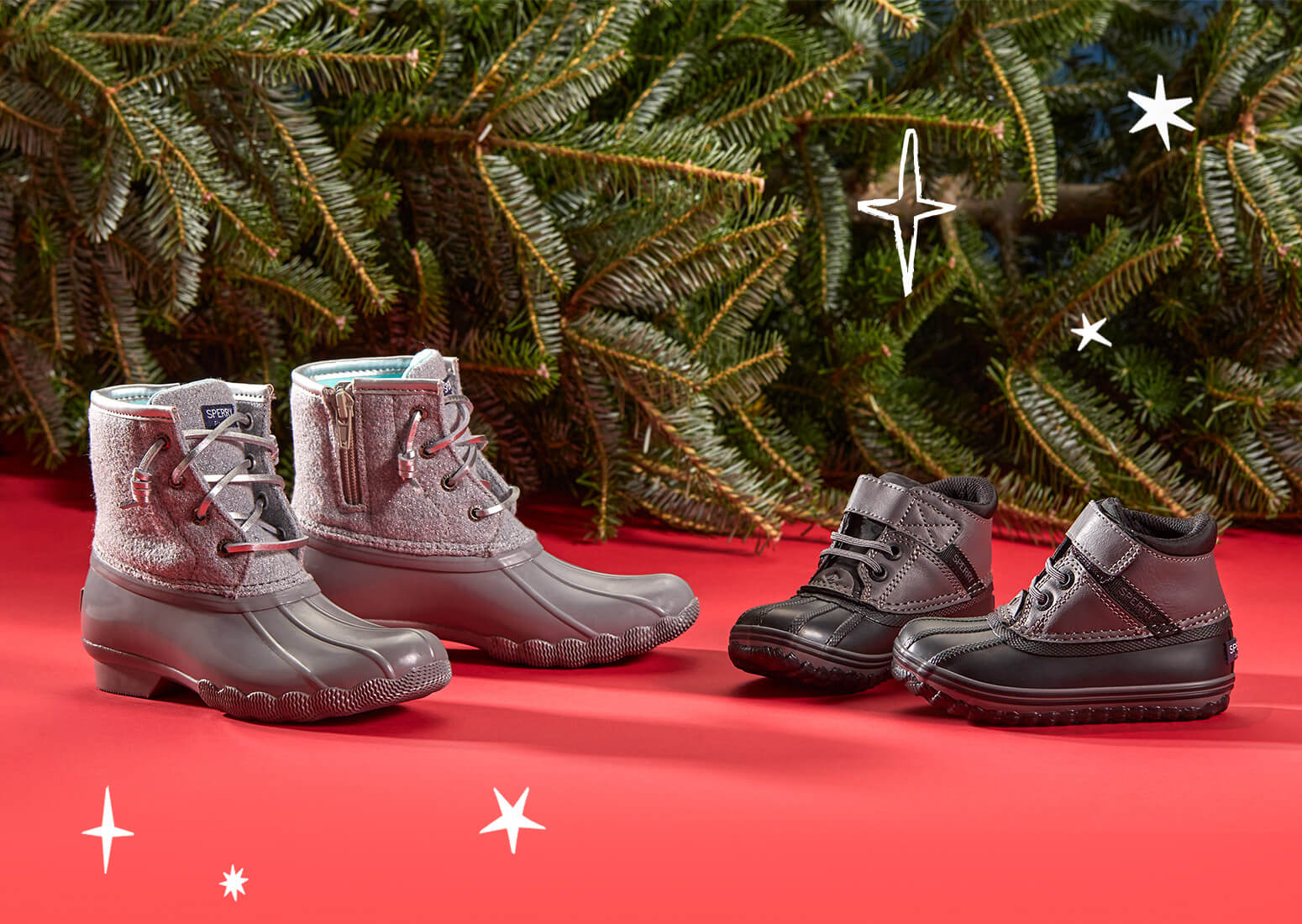 In 1939, Sperry received a United States Patent for his nonskid sole. He first offers the patent to the United States Rubber Company of Connecticut. The company turns him down because the siped sole would make a pair of shoes VERY expensive.
The United States War Department names Sperry's Top-Sider as one of the official war shoes of the Navy and negotiates the right to manufacture the shoes for their sailors. It then becomes the official footwear of the casual uniform of the United States Naval Academy.
In 1940, after distribution had become well established, Mr. Sperry sells the patents and thriving business to the US Rubber Company, now Uniroyal.
The brand's name officially became Sperry Top-Sider Footwear! With the war coming to an end in 1946, sales were becoming less and less.
Because of this, Top-Siders became available to civilians use once again. New styles were put out and Top-Sider was now available for leisure, tennis courts, and industrial wear!
In 1968, these shoes were becoming very popular, and a trend was started! Kids started talking about them and they were becoming a fad item to wear. And, this is the story of how Sperry came to be and still is popular today!
In 1982, Paul Sperry passed away at age 87 years old. He proved what he had demonstrated so many times over the years that he was one tough dedicated sea dog.
I always enjoy reading the history of companies and brands that I really like. The Sperry story was so interesting that is why I wanted to share it with you all! It is definitely an inspirational story for sure.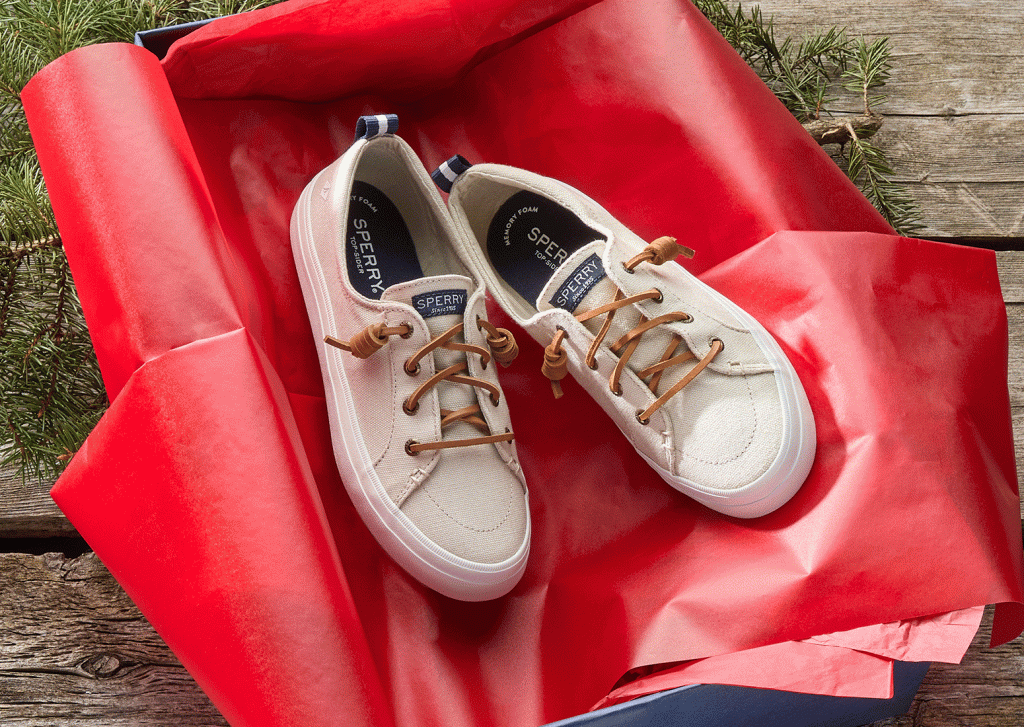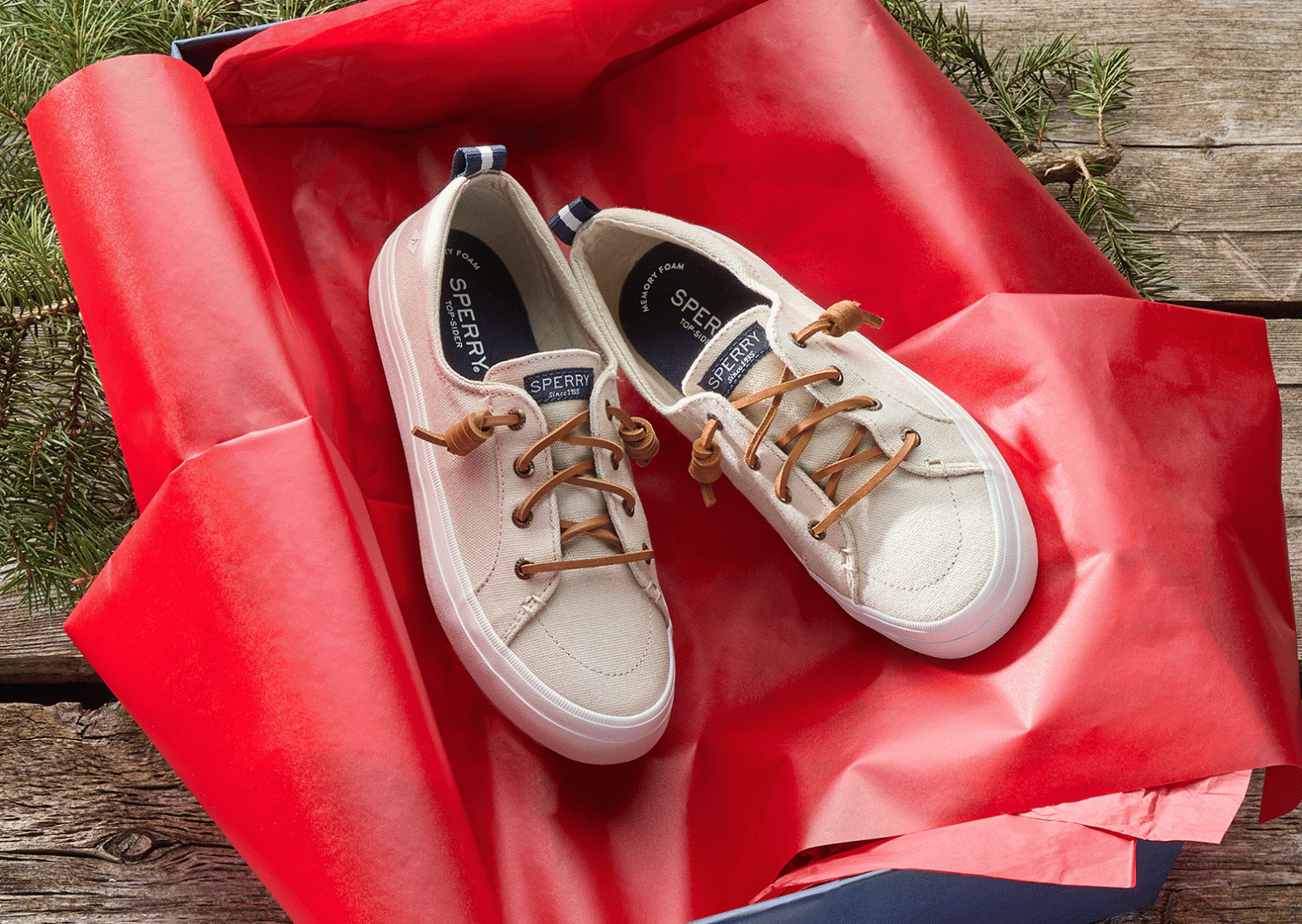 Buy
You can purchase Sperry boots, and shoes online at Sperry.com. Right now they are having a HUGE Black Friday sale for the holidays! They are offering up to 60% off right now so be sure to check that out! Their Short Country Boots like the ones I received are SOO cute!