You can live green in almost anything that you do. Taking a shower in a sustainable bathroom is an example of an environment-friendly lifestyle. The small changes you make into this small part of your home can make a big difference. The impact will be greatly helpful to the environment.
Also, practicing sustainable ways or strategies at home will teach kids how to live meaningful with significant results.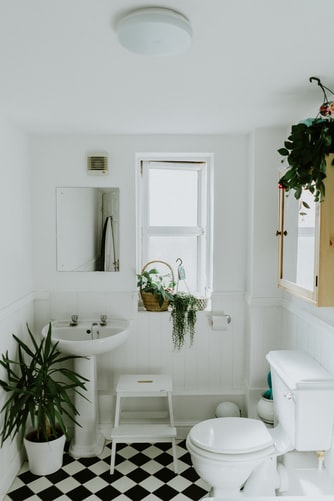 Creating a Sustainable Bathroom
Deciding on an eco-friendly bathroom is a big leap towards helping Mother Nature. Of course, there are things to consider in making sustainable decisions. And so, you have to plan to the littlest detail to live sustainably. You will be guided by these general items that you may consider in building your bathroom may it be a renovation or from scratch.
The skilled team of Venaso aims to encourage their clientele to step into a sustainable direction. This trend has arrived, and it won't go away. Make sure you plan every detail, consider every aspect of such an ambitious project, and don't doubt it too much about starting as soon as everything is settled.
Construction Materials
Concrete
Over 70% of the world's population uses concrete in buildings, homes, and other infrastructures. Using the usual concrete can contribute to greenhouse gas emissions. What if this 70% will start using eco-friendly concrete? There are many alternatives to traditional concrete that you can ever imagine.
Floor
Usually, tiles are being used in the bathroom. Recycled tiles will be your great option without sacrificing style.
Wall
Wallpapers will be a good add-on to your eco-friendly concrete wall. And so, check the benefits of PVC-free wallpaper. This wallpaper type has been widely used not only in bathrooms. Another option is to have a rustic wall through recycled leather.
Paint
Another option for a wall if you want it simple is to use paint. Paints are generally toxic, both to humans and nature. Consider using non-toxic paints not only for your bathroom but for your home. You can stay healthy while taking care of the environment.
Designs and Fixtures
Bamboo Designs
You can have your cabinets and vanity tables personalized by using bamboo. You can also try recycled wood for more variants. The use of bamboo or wood inside the bathroom will make the area look refreshing.
Faucets
Installation of a low-flow faucet can help you reduce water usage by as much as 60%. You can also install a low-flow mechanism into your toilets and showerheads. A sensor-generated faucet is one way to save water, too.
Toilet Bowl
Choose another water-saving accessory in the bathroom, the toilet. There are available toilets with options on water intensity during flushing. In this case, you can just use enough water that you need.
Also, there are toilets installed with faucets. The water used from washing your hands may be recycled for flushing.
Eco-friendly Products for a Sustainable Bathroom
Hygiene/Personal Care
Soap Bars
From the research, you can save 30% more water using soap bars compared to liquid soap. You can check products both for hand wash and body wash.
Furthermore, you can also opt to buy shampoo and conditioner bars. Buy the product without the packaging if possible so that you can reduce waste, too.
Refillable Bottles
You should buy refillable bottles if you are not into bars of soap, shampoo, and conditioner. In this way, you can avoid waste from plastic bottles.
Cotton Swab
You don't need way too many cotton swabs in the bathroom. Whether it is for cleaning your ears or applying makeup, use a reusable cotton swab. This cotton swab can be used more than a thousand times.
Skincare
Plastic-free skincare
Your daily skincare routine can also be sustainable. Start looking for plastic-free skincare products to cut plastic waste. Another suggestion is to choose products that use organic ingredients. It will be safer for your skin as well.
Cotton Rounds
Cotton rounds are a must-have element in your skincare routine. Use organic cotton reusable pads in applying your toner, for example. You can also use reusable cotton rounds when removing your makeup. This cotton pad is also plant-based and compostable.
Sustainable Bathroom Quick Tips
Choose the bathroom location where natural light passes through. This will be energy-efficient.

Check

rainwater harvesting system

for toilet flush usage or bathroom cleaning to save water at home. Therefore, you can have a lesser water bill as well.

Consider using LED bulbs. It can be expensive but it can last up to 25 years.

If you are fond of using single-use tissue after washing your face, you might want to consider using

reusable tissue

.

Be mindful to turn off the faucet or showerheads when not in use.

The use of bathtubs is very relaxing for most people. But to

save more water

, use the shower instead. If possible, you can just schedule the use of your bathtub.
When you take a shower in a sustainable bathroom twice a day, it is like helping the environment twice as much. And so, being an environment enthusiast will be a good choice.
It is never too late to shift into a greener household. Mother Nature needs more love, so start with baby steps until you fully embrace this lifestyle.