*This post includes my affiliate links
This post is all about the AUVON TENS Unit Muscle Stimulator Machine. My poor hubby was in a very bad car accident when he was in his late teens. It was a head-on crash in a snowstorm. It was horrible. I still remember it clearly. He broke his femur in his right leg. It was mush and he remembers it being so wiggly and odd-looking, eww! He had to have a titanium rod put in his femur and screws to hold it all together. After about a year, he had the rod removed (of course he kept the rod!) and his leg has never been the same. He has so much hip pain, knee pain, and foot pain from that accident, years ago.
Since then, he has just been dealing with it, though I am sure a trip or four to a chiropractor would have relieved some pain or issues he is having. However, my hubby needed something that will help alleviate the pain for at least a little while.
I heard plenty of good things about the AUVON TENS Unit Muscle Stimulator Machine and read up on the reviews. I was impressed and so I decided to tell my hubby about it. We were sent an AUVON TENS Unit to try out. My hubby was so excited to try it to see if it would help with his pain.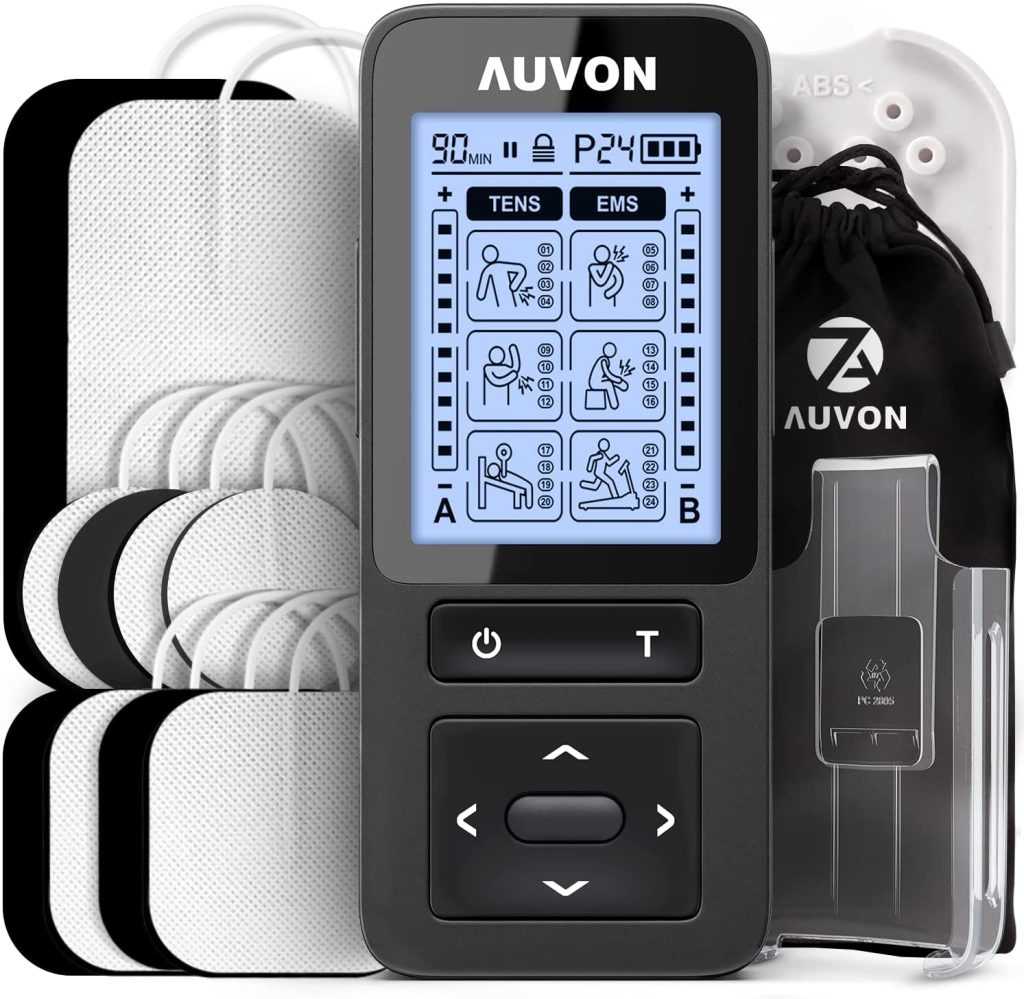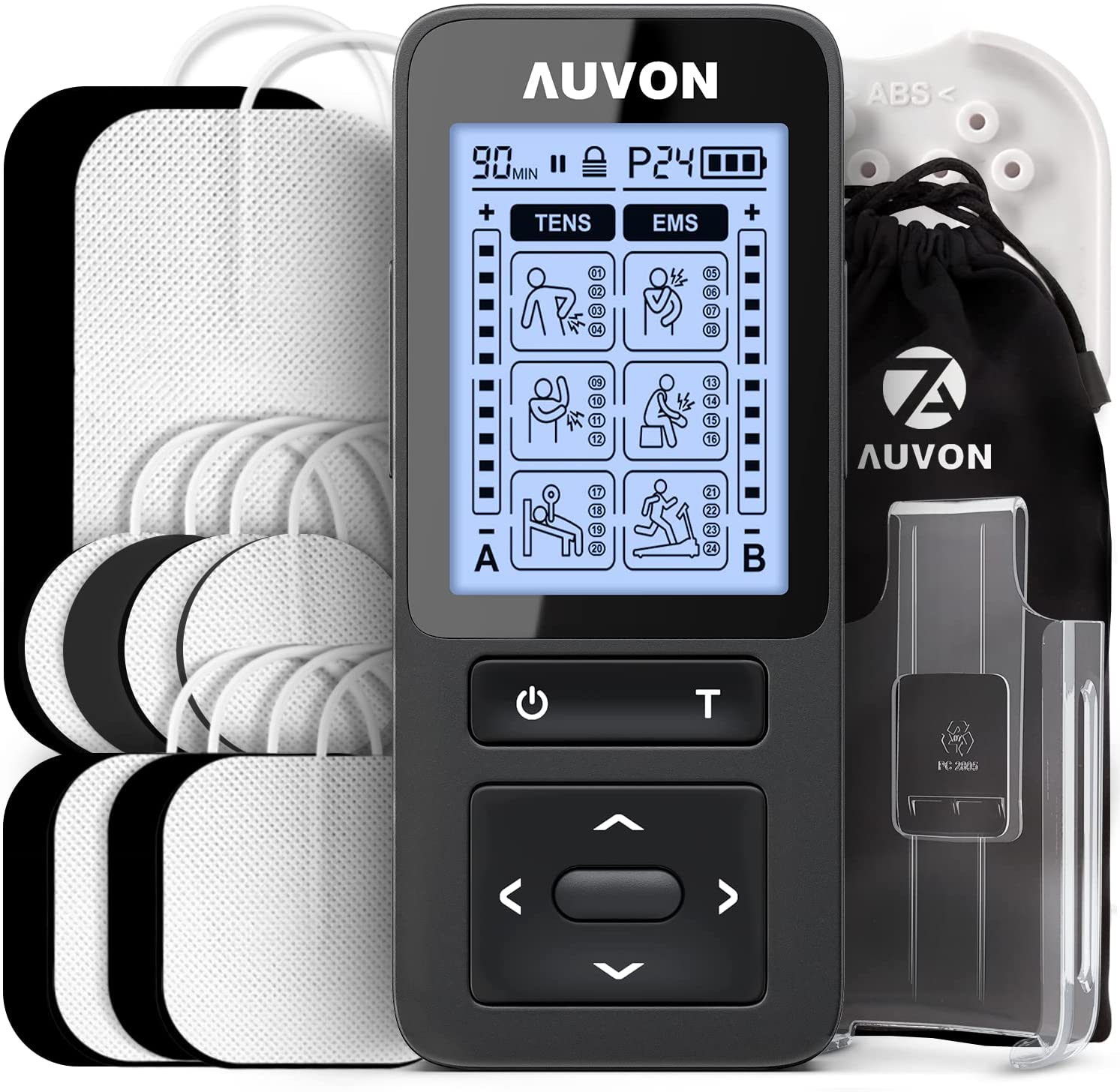 This arrived and we had no clue how to even start using it. So we did a little research and finally were able to figure it out and try it out! I recommend researching and learning how to use this before getting started. My hubby and I realized, after doing our research about how to use this TENS Unit Muscle Stimulator Machine, this was not going to be too difficult to use. In fact, it was pretty easy to use.
My hubby decided to treat his hip first. He has been having a lot of issues with it and we thought that was a great place to start. We placed the self-adhesive body pads on his skin where he is having pain. We used the big self-adhesive body pads so that they covered the area well.
Next, we clicked on the power button. SLOWLY increase the intensity until you feel the most soothing and relaxing massage action. It will feel like hands inside your muscles massaging those tense and painful/tender areas. It really gets to those DEEPER areas that have been bothering my hubby so much.
After the first treatment on my hubby's hip, he then used it on his feet. Like I said above, my hubby has some serious pain in his foot, mainly in his heel area. So he was excited to try out the TENS Unit on his feet.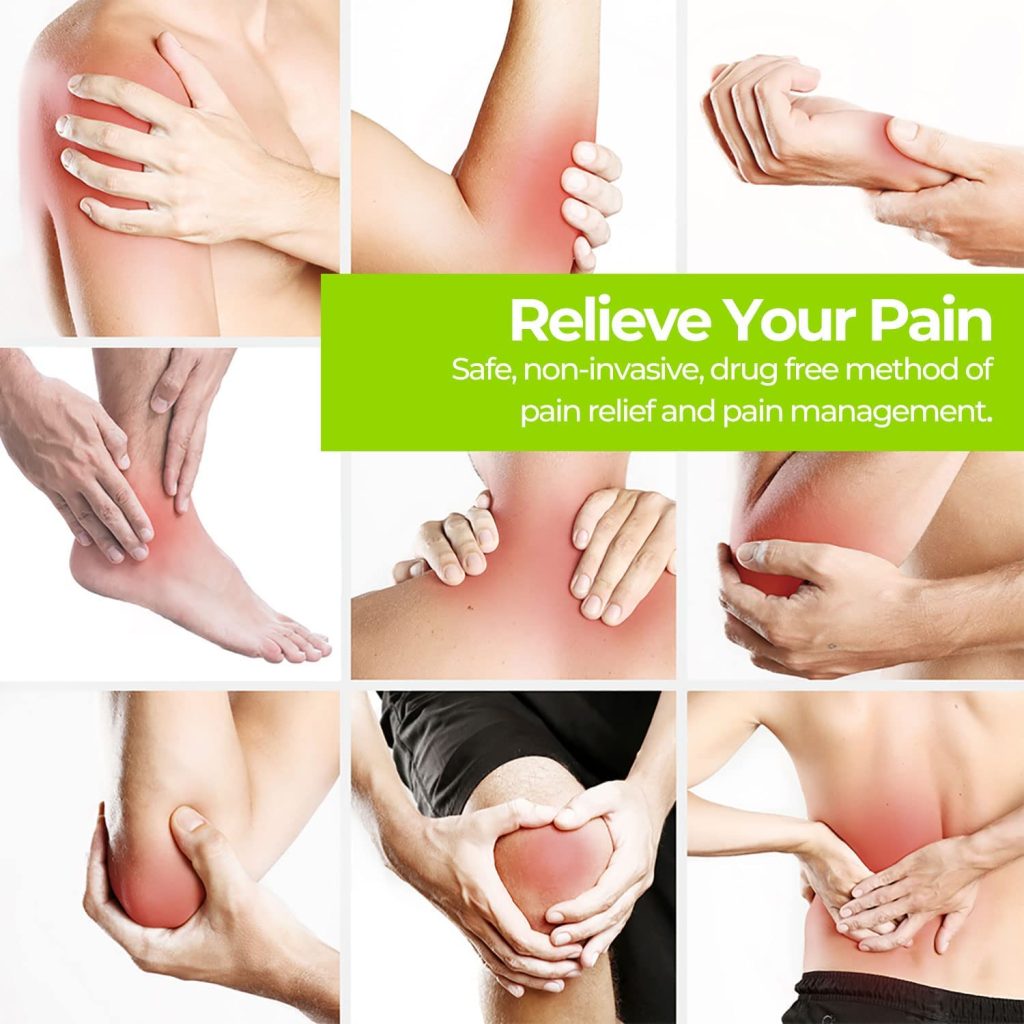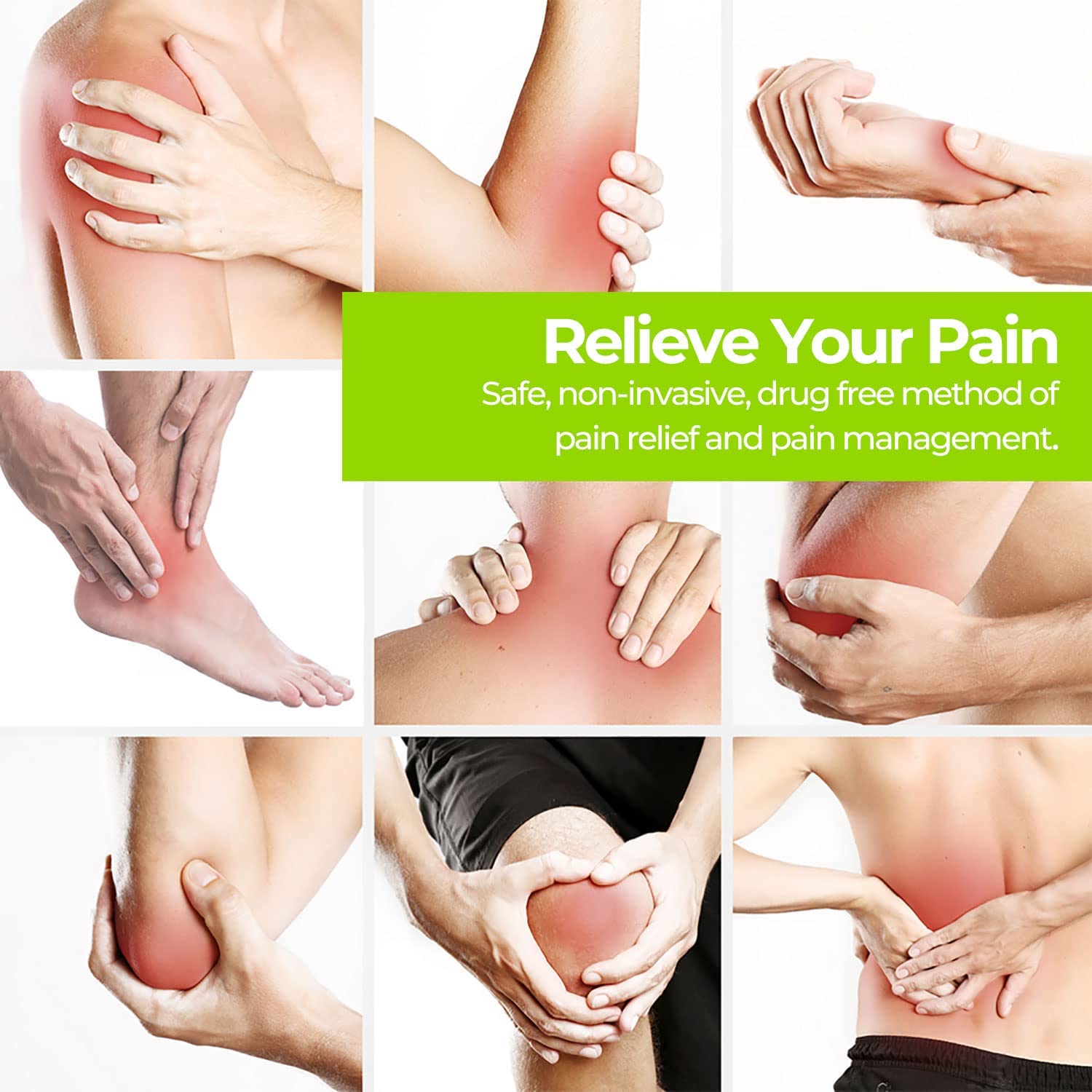 About AUVON TENS Unit Muscle Stimulator Machine
TENS can reduce pain. It works best when used during activities such as walking, doing chores, or exercising. People suffering from muscle and joint pain have a wide range of causes—tension, stress, overuse, minor injuries, or chronic conditions—and treatment options. The TENS machine is a safe, non-invasive, drug-free method of pain relief and pain management. Many people have even used it for intense pain from a sports injury, knee injury, foot, hip, arthritis, or tennis elbow.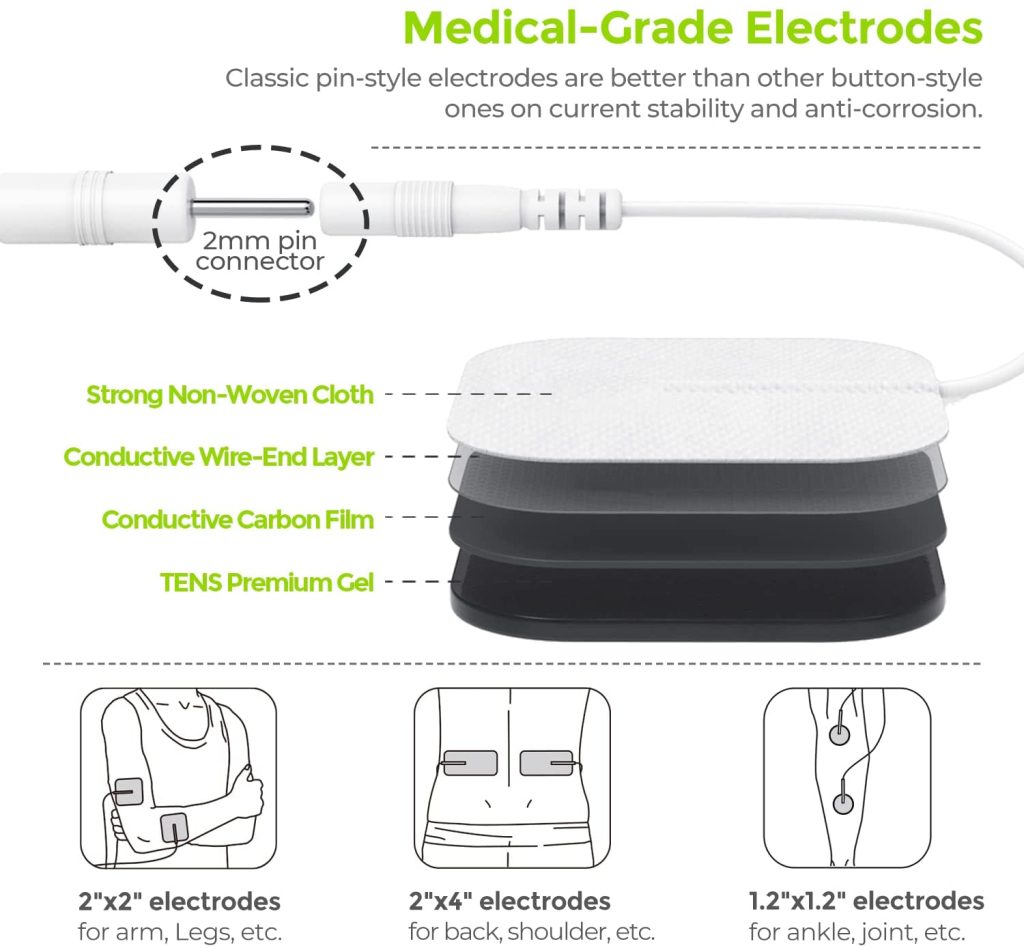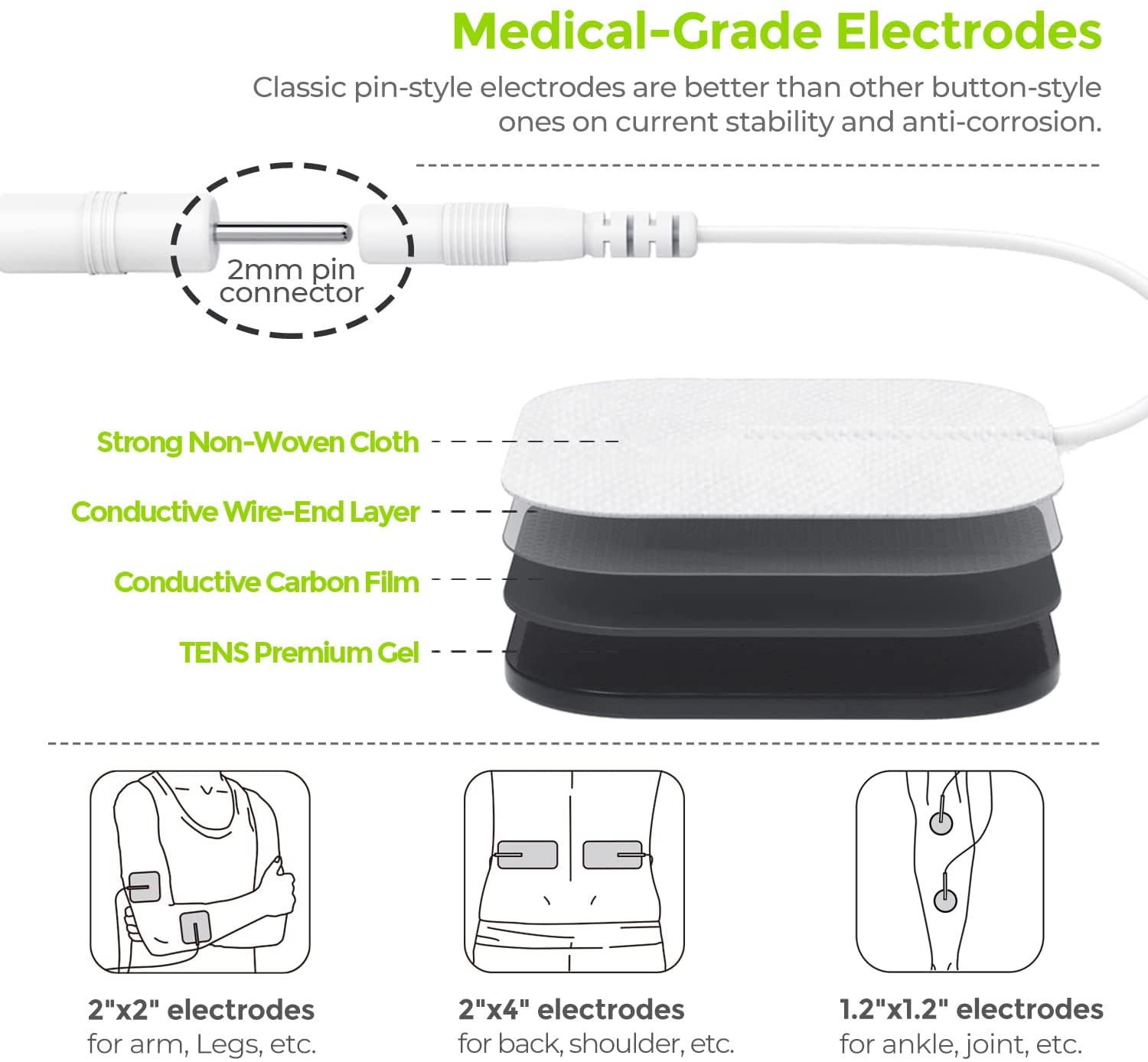 Product details:
Dual Channel TENS with 24 Modes and a Smart Timer. It's dual-channel, allowing you to use it on two body areas with different intensities, using up to 4 pads. This unit provides 24 modes and is upgraded to include steady wave modes. The new timer offers a flexible time setting from 10 to 90 minutes as well as a continuous mode for uninterrupted usage. The pause function will cut off the current and lock button timely to avoid a sudden electric shock when restarting it after a temporary pause.
Bigger Battery, 2X Battery Life. It has a large 300mAh rechargeable lithium battery to last up to 40h standby time, which beats other TENS with 180mAh by twenty hours. No worries about usage interruption for dead AA batteries or low power anymore. (These TENS can be connected to your wall charger, power bank, or laptop with the included Type-C to USB cable)
Small Things Make a Difference. 3 different sizes of electrode pads (10 Pads) are provided to choose from for use on different parts of your body. A belt clip is also provided to keep your TENS secured on your waist and access it quickly when you need it. No more unsightly mess of tangled cables with included cable ties.
Drug-Free Pain Relief!
If you have been relying on drugs to alleviate your pain, I highly recommend trying this TENS Unit. You don't want to be on pain medication your whole life, do you? This AUVON TENS UNIT is an entirely drug-free solution to help manage your pain.
About The Company AUVON
An international brand owner serving a wide customer base in health & personal care, home improvement, outdoor health, and consumer electronics.
*Served around 1,000,000 families in the United States.
*Devoted themselves to provide the best health products for people.
*One of the Top Sellers in the Health Category on Amazon, has many best-selling products.
Buy
You can purchase the AUVON TENS Unit Machine on Amazon.com. It retails for only $32.99 and you can save an additional 20% when you apply the coupon! This would make a great gift for that fitness fanatic or person in your life with excessive aches and pains! Official Website: AUVON https://www.iauvon.com/.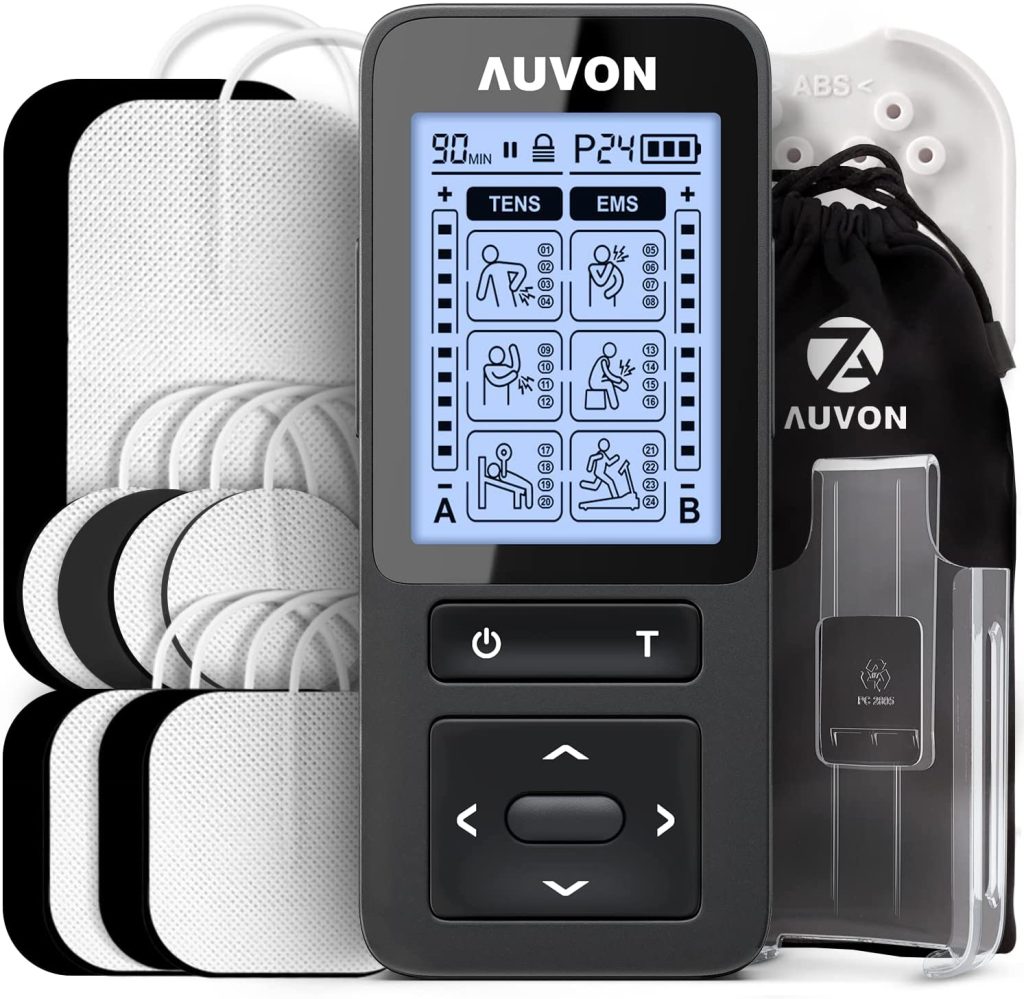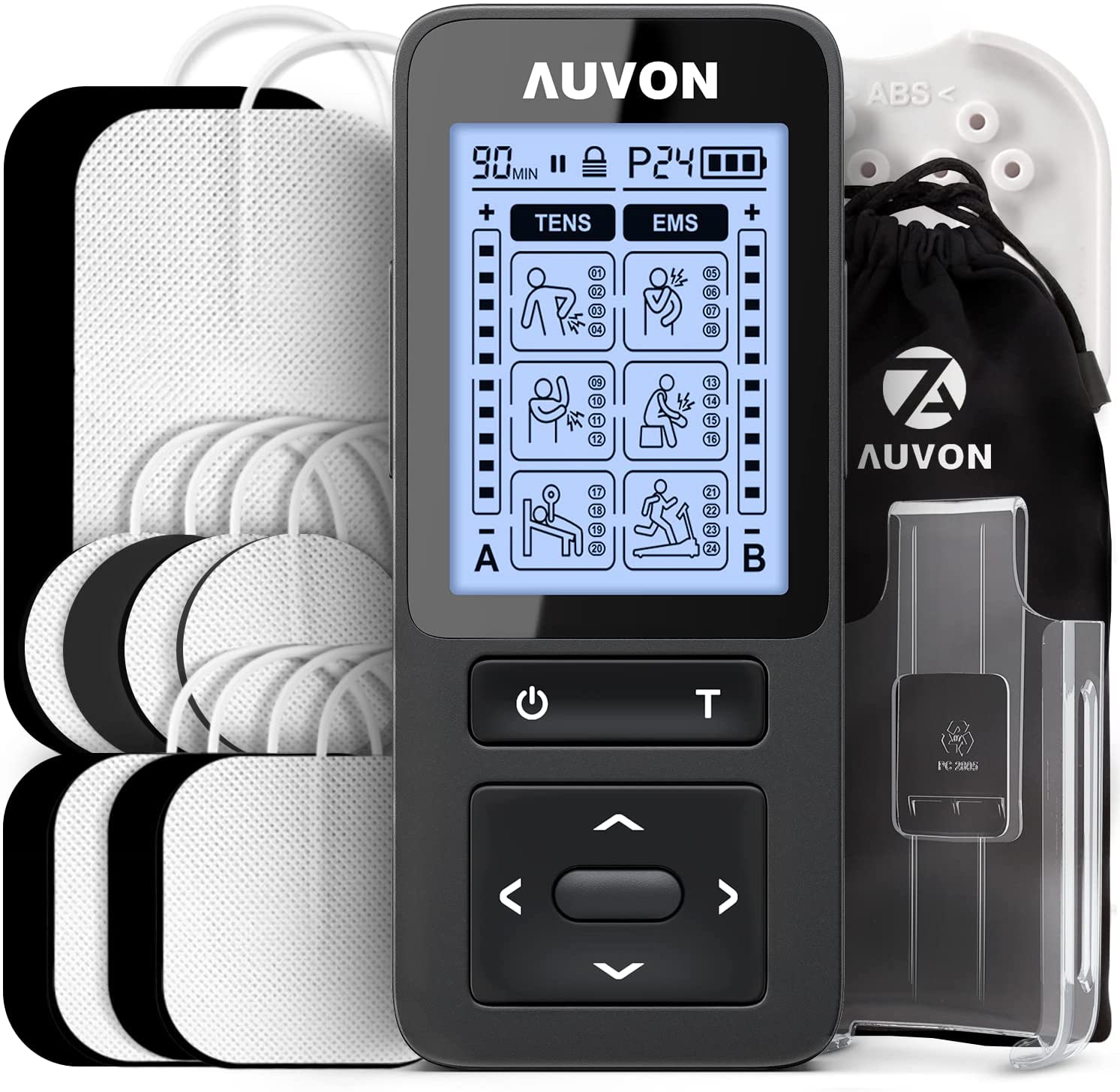 Win!
One lucky person is going to win an AUVON TENS Unit Muscle Stimulator Machine! Yay!
Rules
The contest is open to US 18+. The giveaway will end on January 10, 2022, at 11:59 PM MT. The winner will have 48 hours to confirm their win after I email them, or a new winner will be chosen. I am not responsible for lost or stolen mail.