I remember after I had my last child, I got tennis elbow SO bad. I am not sure why. Maybe it was because I was holding a newborn all day and night or if it was the way I slept with my newborn? Not sure, but for about a month or longer, it was horrible and it burned all the way from my elbow to my wrist on my arm. I found some really helpful tennis elbow massage tips that helped me through the years to ensure the tennis elbow pain would stay away!
The tennis elbow massage helped for some time. However, it started up again in January and I have been having horrible, burning sensation pains shooting from my elbow up to the middle part of my forearm. I do type a lot on the computer (hey, I am a blogger after all…), so my work is on the computer and some days I have a LOT of work to do. And, it doesn't help my tennis elbow pain at all 🙁 I am sure you can find tennis elbow treatment, but I like to use massage and my CBD lotion! See below!
*This post includes my Amazon affiliate links.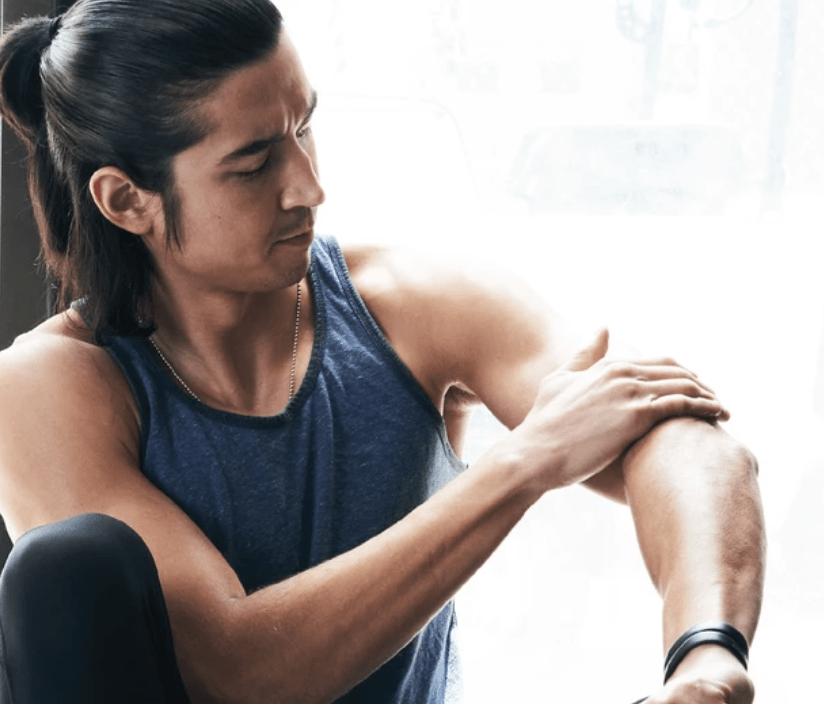 I have been doing my tennis elbow massages and it has helped some, but not like how it used to help. I guess I was a bit younger back then too! Being young does have its perks!
With my tennis elbow massages, I have been using Notion Smart CBD Delivery Lotion, from Viridian Pharmaceuticals. I did a review on this delivery lotion back in January of this year. Since using this CBD lotion, paired with the tennis elbow massages, my tennis elbow is under control and is way more manageable. The pain is bearable and I am able to get my blog work done without too much pain.
I am a firm believer in CBD lotions, pills, etc., because CBD works! It helps with so many ailments in my life. From stress and anxiety to aches and pains, CBD is where it's at. If you have never tried CBD lotion for your tennis elbow, it is truly a game-changer, it really is.
Back to the NOTION Smart CBD Delivery Lotion! This stuff WORKS. I am not just saying this either. This has been the ONLY lotion that instantly pulls the pain away from my forearm muscles and relieves the pain, instantly. No other pain-relieving lotion/cream has ever helped this much.
I will push out maybe a dime-sized amount of the CBD lotion and I will massage it entirely into the area where it hurts on my forearm. There is a 'cooling' sensation but there is not a 'burning/cooling' sensation like the other creams and lotions out there. The cooling is barely noticeable. I swear, as soon as I massage this into my forearm, I can feel relief from my tennis elbow. Massage therapy is so important to help alleviate the pain. Elbow pain is no joke!
There were days (many days!) when I could not straighten my arm to my side because it was so painful. So, on days this bad, I massage a dime-sized amount into the area it hurts the worst and as soon as I am done massaging it into my arm, I can straighten my arm to my side, just like that. No lie, this stuff just helps!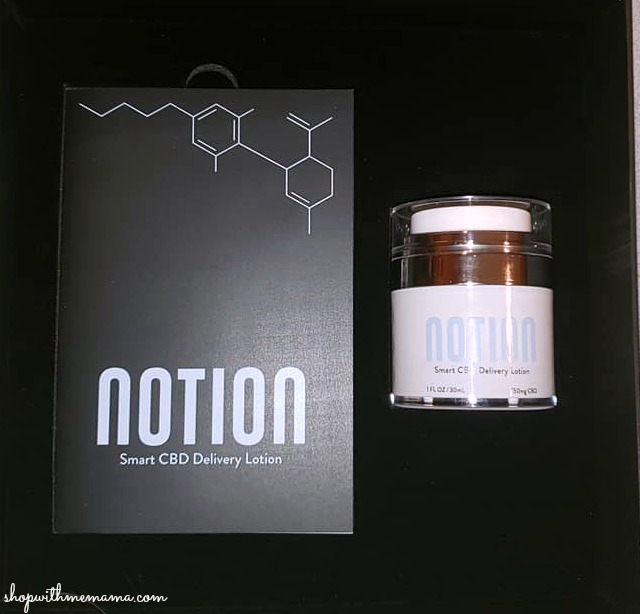 I also want to mention that the NOTION Smart CBD Delivery Lotion is extremely moisturizing and a little goes a LONG way. It is citric scented (to me anyway) and it just blends right into my skin, absorbing really well and leaving my skin in that area, super soft. This came beautifully packaged in a nice, black reusable box. It also came with a very informative and helpful booklet.
What IS Tennis Elbow?
Tennis elbow is when you feel pain around the outside of your elbow and the pain goes from the outside of your elbow to the upper forearm. The pain is described as a 'burning sensation'. For me, it burns. The pain radiates around my forearm and is a burning pain.
It is felt most when I lift things with that arm or bend my arm. I also have a bit of trouble gripping things or twisting my forearm because that is what causes the most burning pains. I also, on bad days, can't straighten my arm all the way. With the help of the CBD lotion, I am able to.
Tennis elbow is caused by overusing your muscles and tendons in the forearm. For me, it is because I type on the computer. I do it daily and some days I work longer than others. And, when I do work longer, I certainly can feel it in my forearm!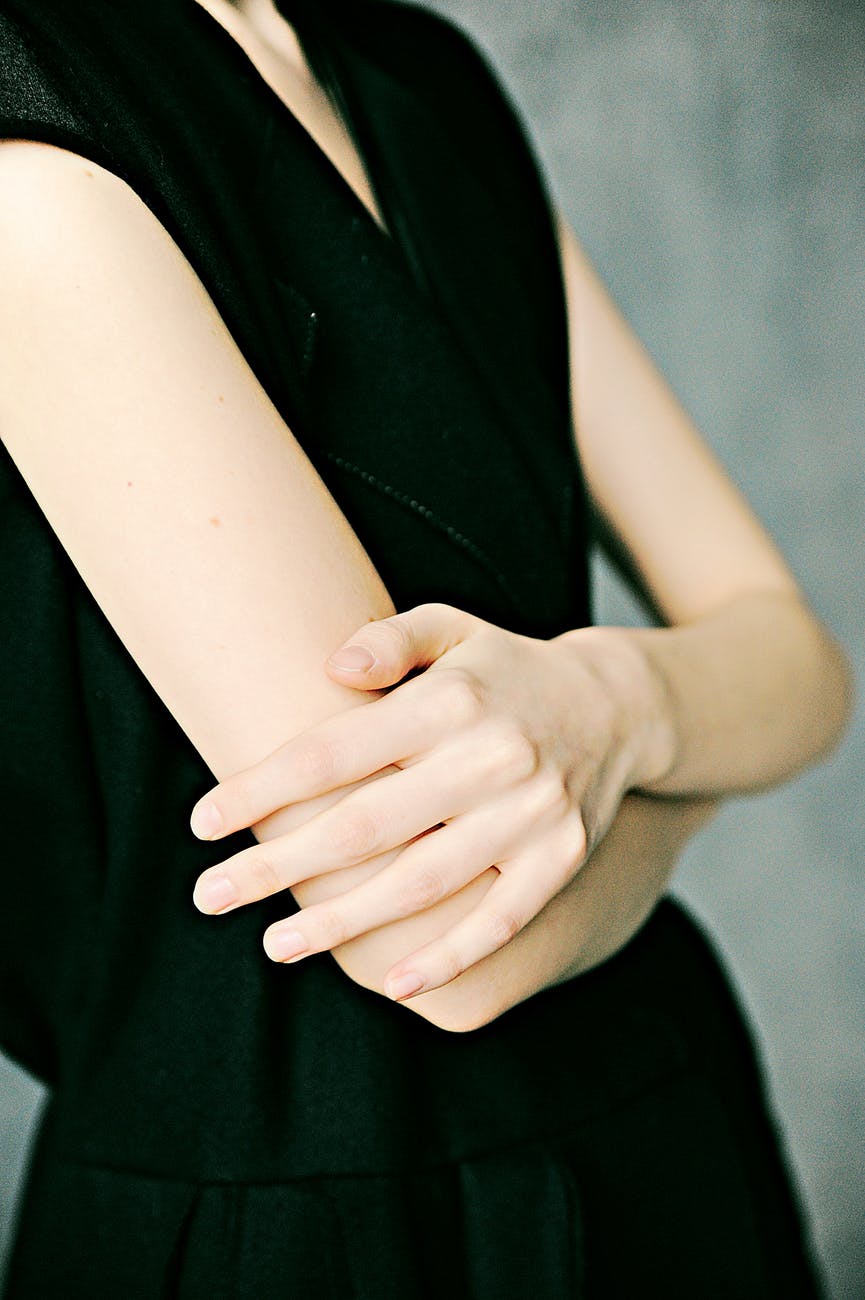 How Long Does It Take To Heal Tennis Elbow?
Tennis elbow can take anywhere from 3 months up to 2 years to heal. It really just depends on how you treat your tennis elbow and if you let it rest enough so it can heal.
Things that can help alleviate the pain of tennis elbow include (and yes, I have tried these in the past):
*ice on the painful area
*heat on the painful area
*Tennis Elbow Massage (you can find massage therapists/sports massage or do it yourself at home, like me!)
*Ibuprofen (though I hate suggesting this)
*CBD lotion
*Essential oils (Peppermint, Frankincense, Helichrysum, and Marjoram are just a few)
*rest (for the healing process)
Helpful Tennis Elbow Massage Tips
I have heard that deep tissue massages to the aching area are really effective to help ease the pain of tennis elbow. Paired with the NOTION CBD lotion, you will have instant relief. Deep tissue massage is said to help with the healing quicker than with just resting your arm because deep tissue massage helps get the blood flowing in that area. There are many different massage techniques, but I like to use the one below for me.
Tennis Elbow Massage Directions:
Doing a Tennis Elbow Massage can really help with the pain. Start at your elbow, where it hurts the most. Apply medium pressure and push the pain towards your wrist, pushing into the tender areas of your forearm. Keep adding pressure and massaging your forearm until you end up at your wrist. I never massage back down, I always massage up toward my wrist.
Once I am doing my Tennis Elbow Massage on my forearm and all the way to my wrist, I will repeat the massage two more times. So, 3 times total. This massage only takes about 3-5 minutes. I use the NOTION CBD Delivery Lotion when I do this tennis elbow massage because it helps SO much and immediately I feel relief. It really helps with those trigger points.
I do this Tennis Elbow Massage once or twice a day and it has helped my tennis elbow SO much. Of course, always ask your doctor or go see your doctor if your pain persists or if it is too much to bear. And, I am NOT a doctor, this is just what works for my tennis elbow pain.
Braces To Help With The Pain
Yes, I have tried a few braces. Usually, I purchase them from Amazon.com. I have purchased two from Amazon. The first one was a Tennis Elbow brace with a compression pad. It came with two in the package which was nice. This particular brace gives you relief from elbow pain and is best for tendonitis, Lateral Epicondylitis (Tennis Elbow), and Medial Epicondylitis (Golfer Elbow).
It helps reduce muscle inflammation and stays put when I attach it to my arm. I like how strong the velcro straps are because once it is on my forearm, they won't move around. It does help alleviate my pain a bit, but I have noticed it also likes to cut off my circulation so I can't wear this brace very long.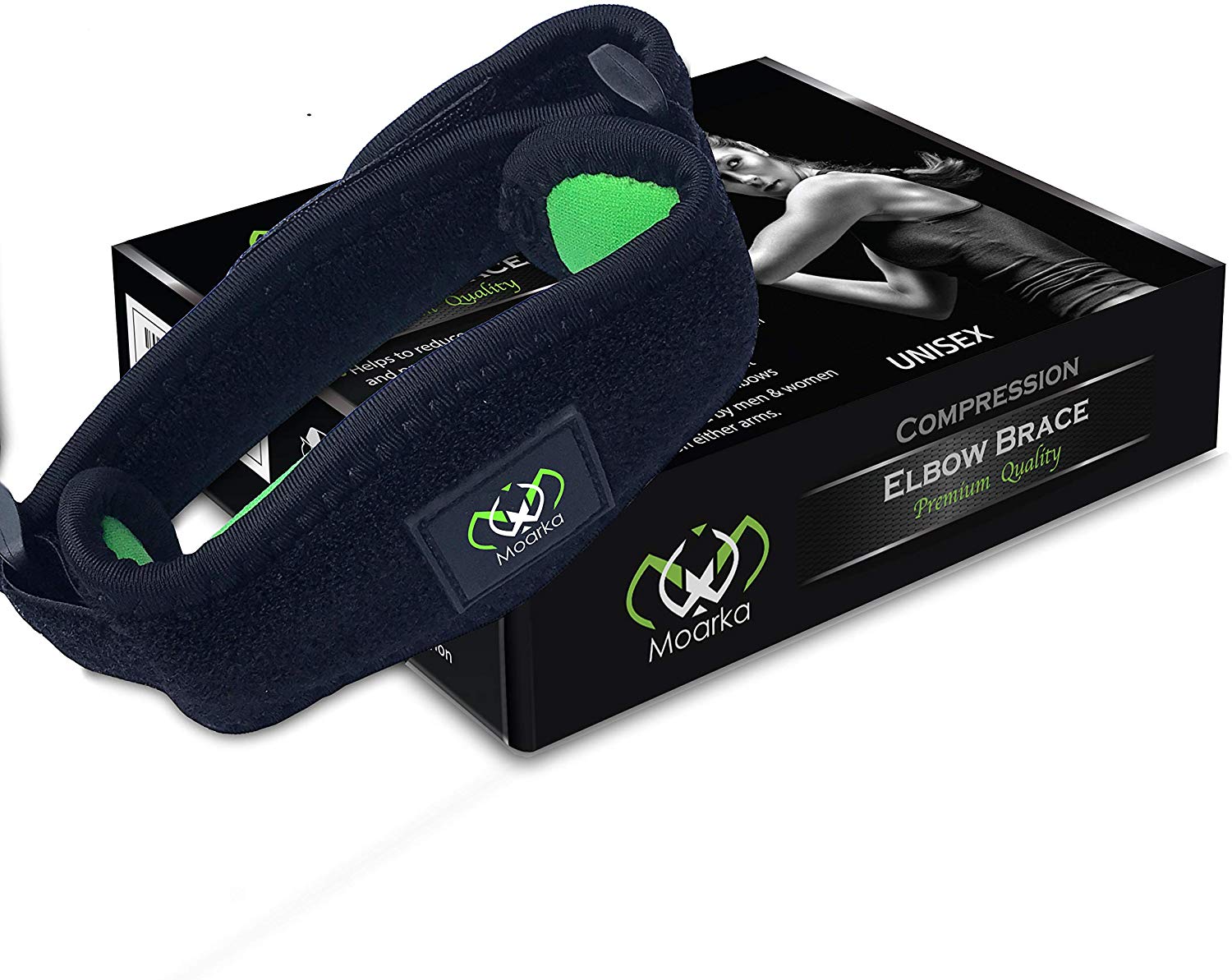 Another brace for tennis elbow that I have used in the past and like a LOT better than the brace I mentioned above is a longer brace. These, I feel, are better because they don't cut off your circulation and they help with the whole forearm, not just a part of it.
The Sports Elbow Brace Compression Sleeve helps to support your arm movements. The sleeve is comfortable and isn't itchy or irritating. When I have it on, it will help support my forearm allowing me to move my arm with less pain. Pair this brace with the NOTION CBD Delivery Lotion and a Tennis Elbow Massage and I am good to go for the day.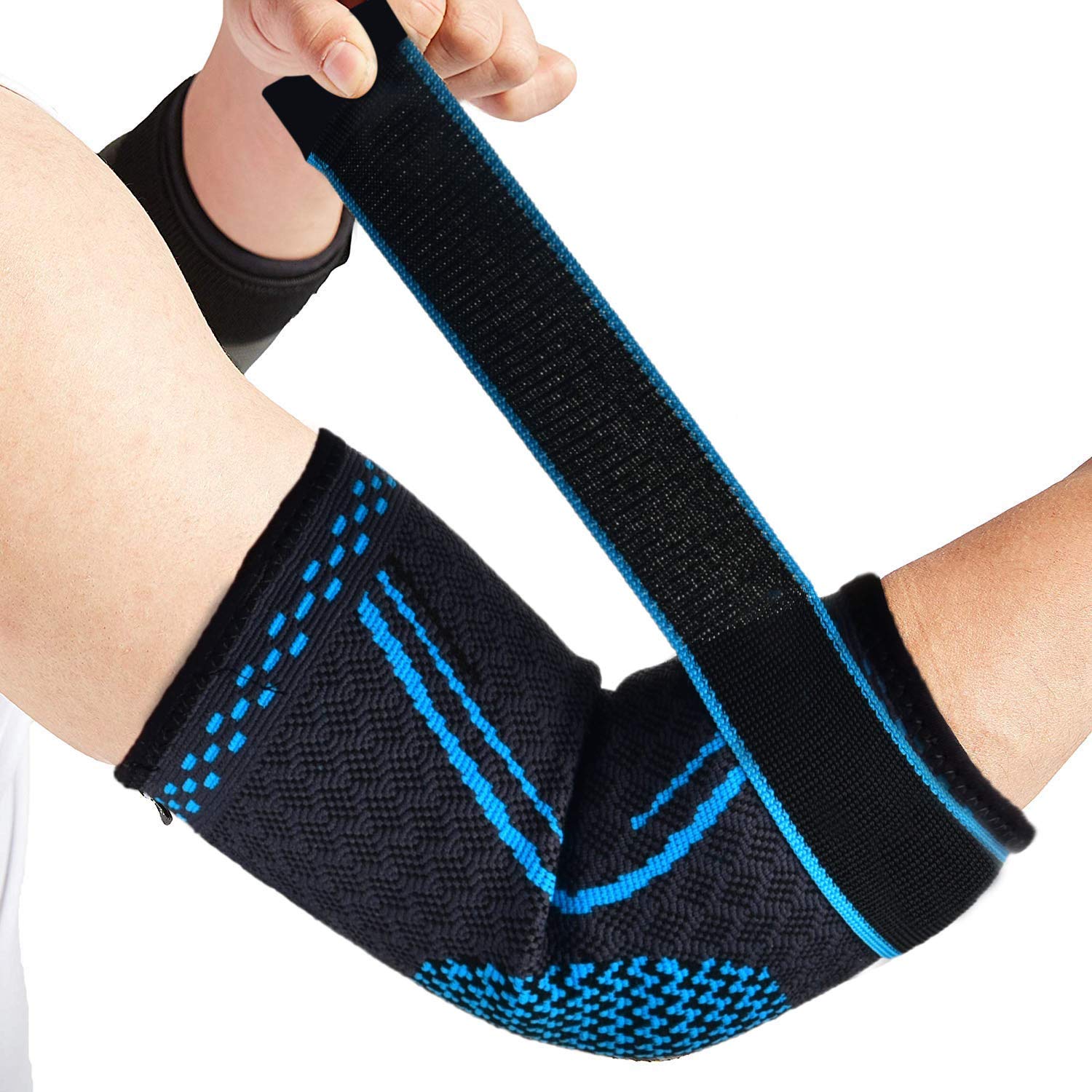 More About NOTION Smart CBD Delivery Lotion:
Notion Smart CBD Delivery Lotion is developed by Scientists and Doctors, and Notion is produced at FDA-registered, cGMP-certified facilities and is 100% formulated from nature. Their hemp-derived CBD is 100% plant-based and is a natural substance. It is grown and processed in compliance with the Farm Bill and applicable State Law and State Department of Agriculture regulations.
*100% Hemp-Derived CBD
*Zero THC
*Easy to Apply and Fast Absorbing
*Refreshing Scent
*Results In Minutes (it should say seconds!)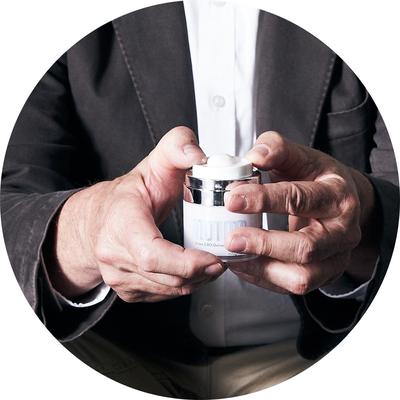 Each pump of lotion contains approximately 15mg of CBD. The unique blend of ingredients reaches the target area in minutes leaving your aches and pains behind!
*Each jar contains approximately 50 pumps/applications. For external use only. Keep out of reach of children. If pregnant, nursing, taking medications, or having a serious medical condition, consult a physician prior to use.
100% Risk-Free Trial!
If for any reason you're not satisfied with the results of Notion, simply return the empty jar within 30 days for a FULL refund!
Buy
You can purchase Notion Smart CBD Delivery Lotion online at https://cbdnotion.com/.