Topical CBD Cream and CBD products are big on the market right now, and for a good reason. People love it because it makes them more relaxed without the qualities of THC.
When I first heard about it, I didn't know how you use it. But CBD can be used in several ways, like oils, edibles, inhalation products, and topical creams. One of them is Evolution CBD's 250 Topical Cream.
Online, Evolution CBD says its cream is made in the United States, comes in a one fl oz size (30mL), and has a serving size of one or two drops. All you need to do is spread it on your skin, and you get instant results. Evolution CBD states on the product website that the US Hemp Authority has also certified its product as one of the best CBD companies in the United States–a big claim to make.
But are all these claims true, and is this topical cream really worth it? I was curious about this product and its claims for quick and simple results, so I decided to try it. Read on to find out what happened.
Purchasing Process
Purchasing this product was a very simple process. All you need to do is to go to the website (here's a shortcut!) and, like any other online shop, put it in your shopping cart. The product costs $59.99USD, and you have the option to input a discount code when purchasing. I didn't
have one, but I noticed that you could get 20% off your order when you subscribe to emails. I took advantage of this offer.
I applied my discount code, input my address and personal information, then went to the next page, which was about shipping. One thing I noticed that was interesting: regardless of the shipping method, it was free.
That meant that I could get my topical CBD cream the next day for the same price as I would to get it in 2-5 days. Obviously, I chose next-day air shipping, which guaranteed shipment and delivery in a guaranteed 24 hours.
The next page was about billing information, which was all standard information. It was slightly inconvenient that they didn't have a "Same as Shipping Address" box to tick like most websites, but Autofill did most of the hard work for me.
From there, the site asked me to input my payment details and confirmed my other information. There was no tax added, which was a bonus. I excitedly placed my order and began my wait.
First Impressions
Package Arrival
I'm sorry to say that the package did not arrive by the next day (but shipping was free, so I'm not angry about it). The site did give a disclaimer that if orders are placed after 3 PM CST, they may not ship out until the following business day. I placed my order at 2:45 PM, so I may have missed the cutoff. However, I was just excited to try the product out.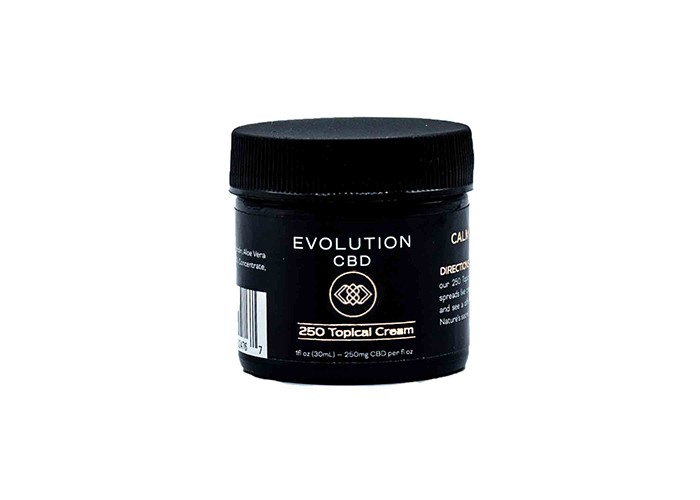 Appearance
The product came in an adorable little tub, much like an expensive face cream. I didn't have anywhere particular to put it, so I decided to put it on the back of my hand. The website says to use one or two drops at most, so that's what I used. I rubbed the cream on the back of my hand
(which is usually dry anyway) and watched the clock.
Tried Topical CBD Cream For A Week And This Is What Happened…
Effects
I read online that it can take up to 8 hours to feel the effects of CBD. When you take CBD, you should feel calm, relaxed, and focused. I didn't feel this for a few hours, but once the effects began, I honestly felt amazing.
The skin on the back of my hand, usually dry and scratchy from excessive hand sanitizer use, felt supple and smooth. I felt relaxed and happy even though it was a Sunday, and I knew I'd have to return to work in a few hours.
Overall Thoughts
The cream smelled natural, and the packaging was discreet. The cream itself took just the right amount of time to work. For those who want to use topical CBD cream for skincare, my skin has never felt better. The cream has an overall soothing effect that feels wonderful.
Verdict
The verdict is in: The topical CBD cream was a success! I'm extremely happy with my purchase. Looking back, I think I was skeptical of the positive reviews and the huge claims that Evolution CBD was promoting. I wanted to believe them, which is why I tried out their topical CBD cream.
I was not disappointed. The fact that Evolution CBD offers 20% off your order when you sign up, combined with free shipping and no added tax, is simply amazing. The product did take a little extra time to get to me, but it was well worth the wait.