TomTom GO 500 Makes It Easier To Map Your Route! Being a parent means being a chauffeur too! Getting your kids back and forth to friends' houses, school, and more can be time-consuming! Good thing I now use the TomTom GO
500! This certainly makes it easier to map out my routes and get to places quicker! I certainly have fallen in love with my TomTom GO 500!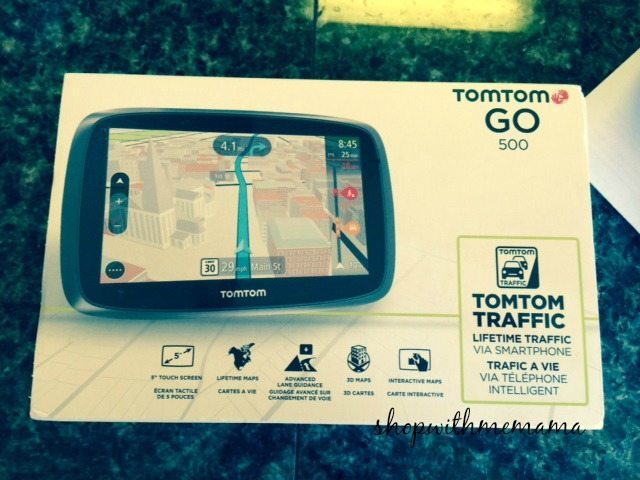 My hubby mounted the TomTom GO
500 to my windshield in my truck, so I can easily see and use it within arm's reach. I then installed the TomTom app. The new MyDrive Technology (which can use on smartphones, tablets, or pc), allows so I can plan a route on my phone while inside my house, send it to my TomTom GO 500 and be all ready to hit the road as soon as I get into my truck! So awesome! Talk about convenience!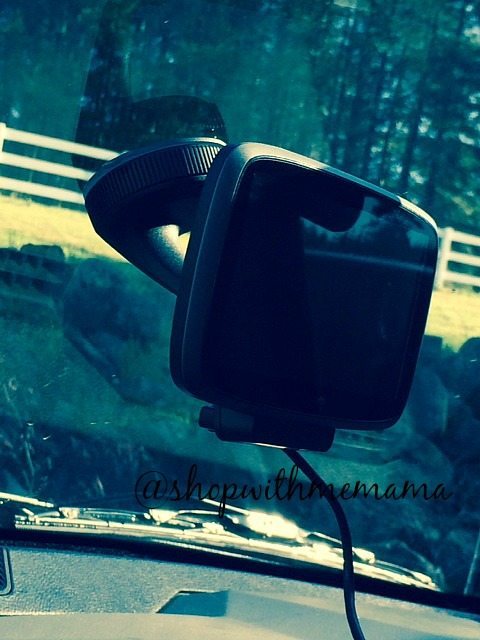 TomTom uses real-time traffic data to inform me where there may excessive traffic, or a roadblock and will suggest an alternate route to make my trip quicker, if necessary!
I use my TomTom GO 500 ALL the time. It has become a staple in my journeys! Nothing has made my travels more easier and stress-free than my TomTom GO 500! I also really like the interactive screen. You simply pinch, zoom and swipe the interactive map to find places and explore more of the world around you!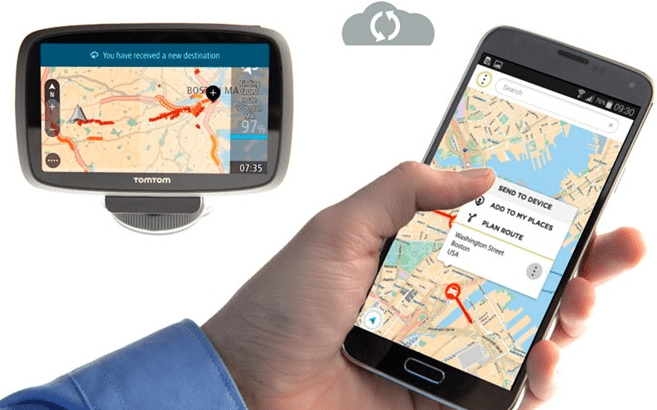 With the time TomTom GO
has saved me, I am able to spend MORE time with my family, playing, cooking dinner, being outside in the sun, and more! I am so pleased with that! Plus, I am not an anxiety-ridden mess after driving because I got stuck in traffic or lost my way to my child's new friend's house. Instead, I am in a great mood and feel like I can conquer those roads now and traffic too!!!
TomTom's database covers 99.9% of the roads (more than any other navigation service out there),

TomTom is the preferred traffic intelligence resource widely used by local government and traffic agencies to help solve mobility issues

TomTom has a new MyDrive cloud tool that lets you plan your route before you leave the house and send it directly to your GO device so you can pop in the car and hit the road without having to stop and log in directions.

MyDrive has been touted as one of the best by multiple tech magazines and most recently by ZDNet as "

one of the best available."
A 2013 study said that the average mom drives her children around for 1,248 miles per year, or the equivalent of two weeks … and that's not counting the added hours spent in traffic! How crazy is that??
The only downfall I could possibly find with the TomTom GO 500 is that you do have to purchase the newest maps. But, I think most GPS devices are like that.
Buy
You can purchase the TomTom GO 500
online at