Author and expert Paola Lovisetti Scamihorn are delighted to share this Traditional Italian Rose Del Deserto Holiday Cookie Recipe with you. If you're looking for a dessert this holiday, try the amazing recipe for Italian Rose Del Deserto Holiday Cookie (Desert Roses). They are so good and quite simple to make!
*Traditional Italian Rose Del Deserto Holiday Cookie Recipe. This post includes my affiliate links.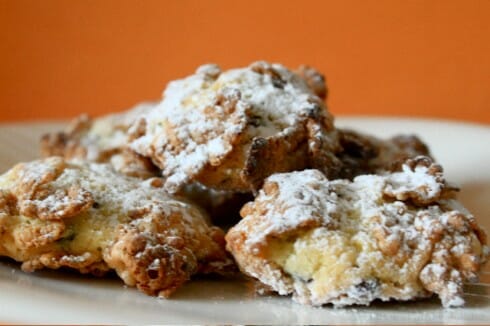 Eating healthy is an extra challenge during the holidays, but it doesn't have to be that difficult with Paola's improved version of the classic Mediterranean diet, which she aptly calls The Mamma Mia! Diet.
The Mamma Mia! Diet
Eat pasta, enjoy wine and lose weight! The Mamma Mia! Diet brings the health benefits of a Mediterranean-style program with Italian flair and flavor. It is authentic, effective, delicious and fun.
The Mamma Mia! Diet is more than just a meal plan—it's a complete lifestyle guide. Based on an improved version of the classic Mediterranean diet, the Mamma Mia! Diet provides you with modernized versions of healthy Italian dishes to help you lose weight while still feeling full and satisfied.
The more doctors test it, the more they find that eating Mediterranean is the absolute best way to lose weight. Based on the cooking and eating style of Italy, the Mamma Mia! plan features olive oil, fruits and vegetables, nuts, legumes, fish and poultry, whole grains and, yes, wine!
Now, for the yummy Traditional Italian Rose Del Deserto Holiday Cookie Recipe
ROSE DEL DESERTO (DESERT ROSES)
Preparation time: 20 minutes
Baking time: 10 minutes
Yield: about 35-40 cookies
INGREDIENTS
130 g (⅔ cup) granulated sugar
120 g (4.3 oz ) unsalted butter (at room temperature)
2 eggs
1 teaspoon of vanilla extract
240 g (1 3/4 cups) all-purpose flour
5 g (1 teaspoon) baking powder
Pinch of salt
180 g (1 cup) chocolate chips
200 g (7 oz) approx., cornflakes (like Special K) or similar
Powdered sugar
DIRECTIONS
Preheat the oven to 180°C (350 °F). Cream the butter and sugar in a medium-sized bowl with an electric mixer. Add the eggs and the vanilla extract. Then mix the flour and the baking powder together in a small bowl. Add the flour mixture to the creamed butter and stir in the chocolate chips. Roll teaspoon-sized balls of dough in a bowl of cornflakes. Place the cookies, well-spaced (about 3-4 cm), on a greased cookie sheet and bake for about 10-12 minutes. Remove from pan and cool on a rack. Sprinkle with powdered sugar on top, just before serving.
Note: This recipe makes about 35-40 cookies. If the dough is too sticky, add one or two spoons of flour. You can substitute chocolate chips with other ingredients such as raisins, for an even healthier snack. Store in an airtight container. You can also store the baked cookies in the freezer; before serving, let them thaw at room temperature and then sprinkle with powdered sugar and serve.
About The Authors
Paola Lovisetti Scamihorn is an Italian pharmacist, researcher, and food writer. Cooking, eating healthy food and staying active have always been her life-long passions. She has a cooking blog Passion and Cooking and contributes to several international magazines. She has previously published in Italy Love is Eating, focusing on Italian culinary culture.
Paola Palestini is a biochemistry professor at the Medical School of the University Milano-Bicocca, Italy. Recently, Paola has been actively involved in the promotion of the principles of a healthy diet through conferences and in collaboration with several magazines. She is the author of seventy-six scientific articles published in international journals.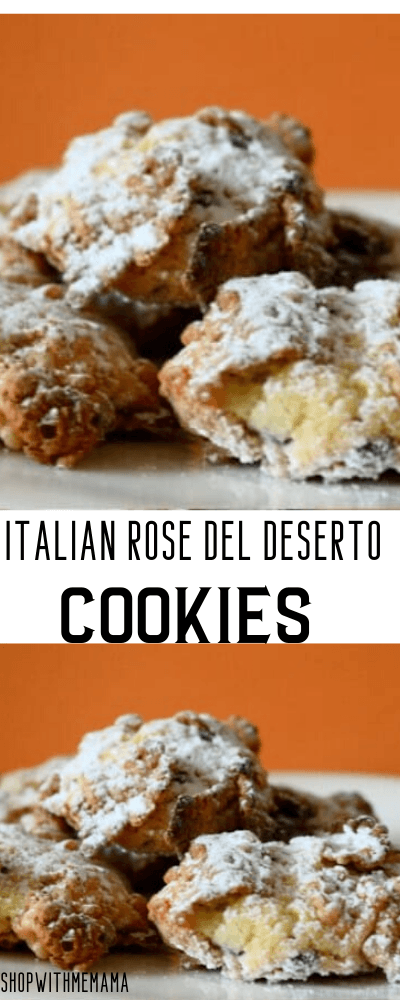 Buy
You can purchase The Mamma Mia! Diet cookbook on Amazon.com.