*3 Easy Steps To Glowing Skin! With Nudu skin care products, will be glowing in no time! Products received. Opinions are my own.
As I get older I notice my skin changing more and more. Sometimes the changes are good and sometimes they are not. When I was younger, I would break out on my chin and I hated it. With age, I have stopped breaking out and my skin is better looking. Weird how that works!
Now that acne is not an issue anymore, I want to hydrate my aging skin so that it can stay as young as possible! We can't stop our skin from aging, but we can certainly slow it down.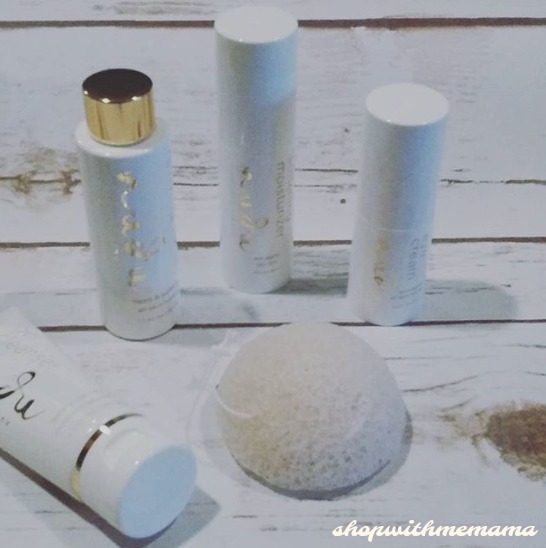 Nudu Is Natural
When I first heard about Nudu skin care products I liked that the products were made with natural ingredients. Nudu designed really effective products with a combination of proven active ingredients and plant extracts to support each woman's skin rather than using toxic ingredients to manipulate the skin or only create temporary results.
I received the Nudu®Natural Beauty System™ and am very happy with these products. I have been using them for around 3 weeks, every night. I use the whole system every night and then in the morning, I use only the facial wash and moisturizer. My skin feels amazingly soft!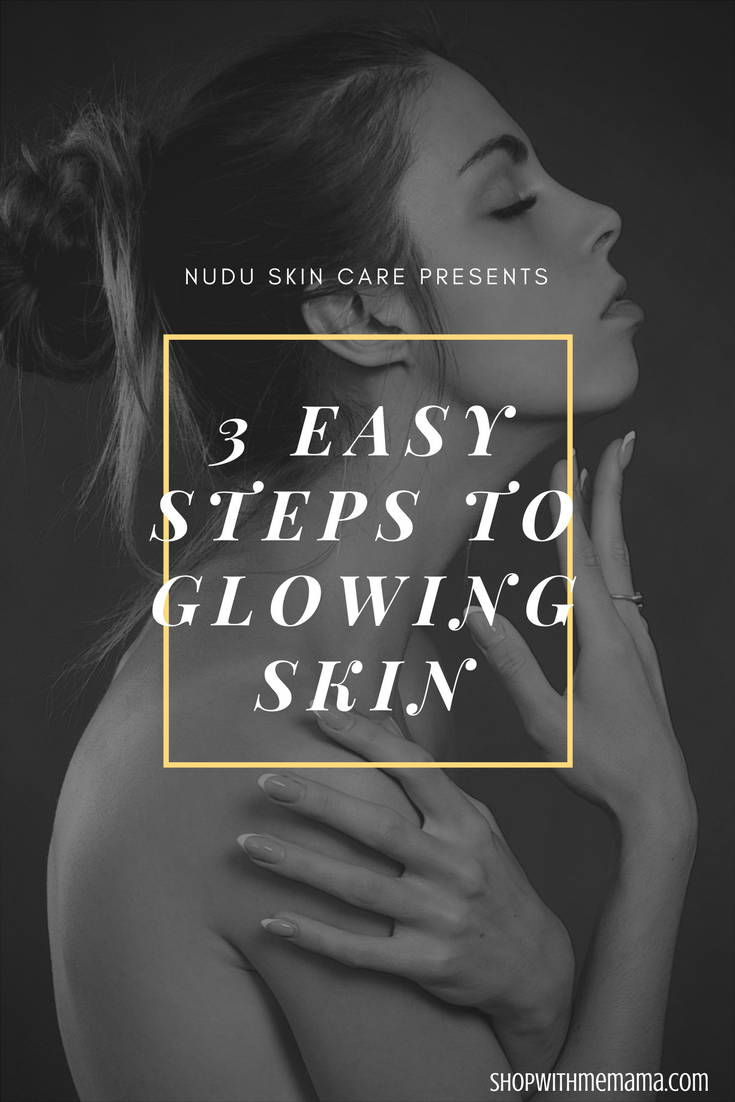 3 Easy Steps To Glowing Skin
Step #1: Purify! Cleanse your skin with Nudu's natural cleanser get rid of dirt and makeup without stripping your skin. Feel clean and soft, not tight. I use the exfoliating sponge at night. So nice and make my face feel SO clean!
Step #2: Balance your skin! Swipe on Nudu's toner. Stay hydrated and fresh for hours.
Nudu's toner revives your skin's natural defenses.
Step #3: Glow! Add Nudu's Moisturizer to your skin for a wonderful, soft and beautiful glow! They have a new product out called Overnight Radiance Renew Cream. I just received this about a week ago and so far, I really like it. I use this on my neck, cheeks, and forehead. My skin drinks in this moisturizer and my skin feels really soft. You only need a tiny bit though!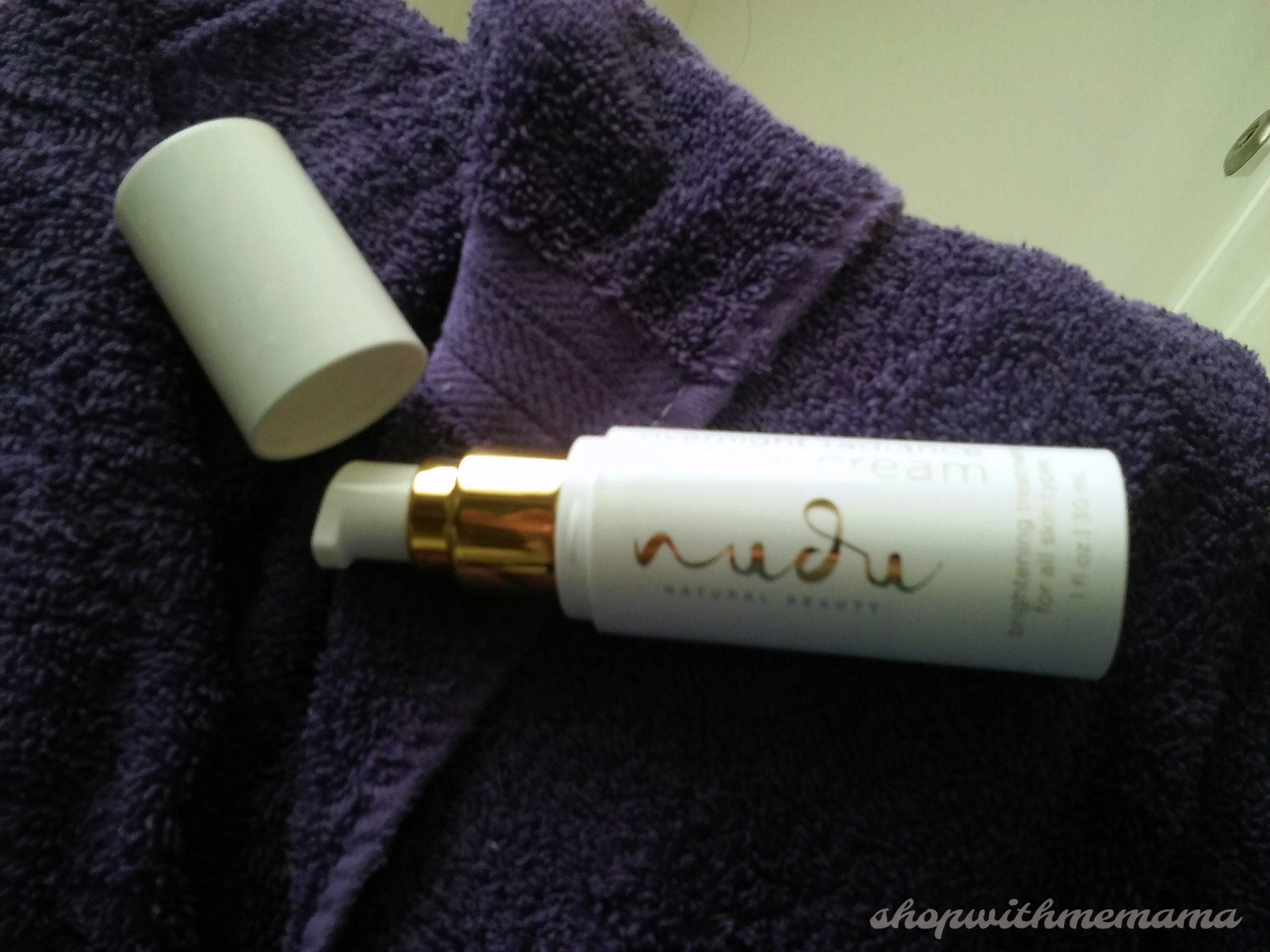 The Overnight Radiance Renew Cream is a brightening and anti-aging treatment, which uses active plant cells to reduce the appearance of dark spots and wrinkles. It provides a deep moisture boost for your skin to help it look and feel firmer, and helps give your complexion a beautiful, brighter, even-looking tone. As with all of the Nudu products, it contains only safe, non-toxic ingredients that are powerful, effective, and luxurious.
That is it! Just three simple steps to glowing and gorgeous skin!
Buy
You can buy these products separately or you can purchase a Nudu System like I received to review. You can purchase the systems for oily/oily combo skin, for normal skin, normal/dry skin or very dry skin.
Win
One person is going to win a bottle of the new Overnight Radiance Renew Cream which retails for $115.00!
Rules
The contest is open to US 18+. Giveaway will end on September 11, 2017, at 11:59 PM MT. Winner will have 48 hours to confirm their win after I email them, or a new winner will be chosen. I am not responsible for lost or stolen mail.