In this post, we will discuss The Benefits Of Bringing Essential Oils On Vacation. Family vacations are a time for relaxation, adventure, and creating lasting memories. However, traveling with children can also be stressful and overwhelming.
Bringing a few of your calming essential oils with you on your travels has so many benefits! They can help calm your nerves, calm down your kids, and create a more relaxing environment for all! Fortunately, essential oils can provide numerous benefits to make your family vacation more enjoyable and less chaotic!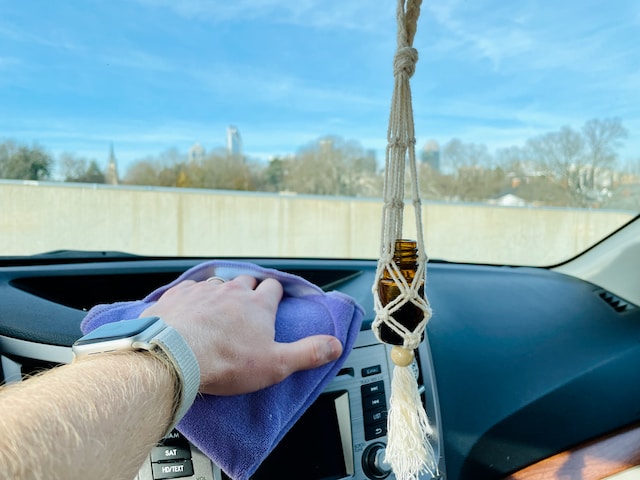 What Are Essential Oils?
Essential oils are concentrated plant extracts that have been used for centuries for their medicinal and therapeutic properties.
They can be inhaled or applied topically to promote relaxation, improve mood, boost immunity, relieve pain and nausea, repel insects, and even aid in digestion.
The Benefits Of Bringing Essential Oils On Vacation
Below are some benefits that you can create yourself by bringing essential oils on your family trip:
Calming scents for a peaceful trip
Boarding an amazing cruise ship is a great way to spend a vacation with your family. However, some people may experience anxiety or stress during the trip.
This can be due to various reasons such as fear of water or being in an enclosed space for too long. Fortunately, there are calming scents that can help ease these feelings and create a more peaceful atmosphere.
Lavender oil is one of the most popular oils for relaxation and can be used in several ways on a cruise ship. You can add a few drops to your pillow at night, use it in a diffuser, or mix it with a carrier oil for massage therapy. Another option is peppermint oil which has been shown to reduce nausea and motion sickness while traveling by sea.
If you're not a fan of lavender or peppermint, other essential oils such as chamomile, ylang-ylang, or bergamot might work better for you.
These oils have also been proven effective in reducing anxiety and promoting relaxation. Bringing essential oils on board not only helps calm nerves but also brings pleasant aromas wherever you go!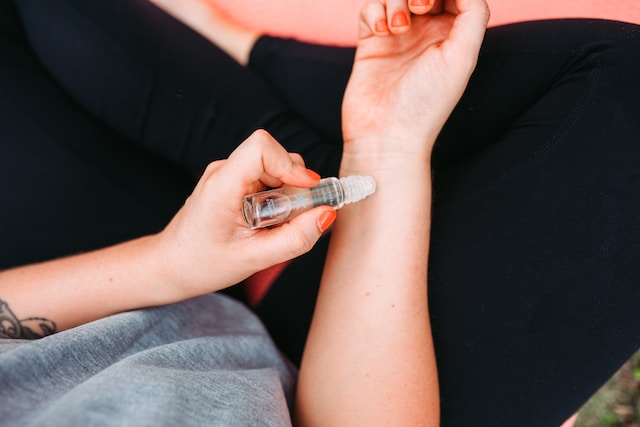 Aids in digestion and helps with nausea
Going on a cruise ship trip can be an exciting adventure, but it can also cause digestive issues and nausea for some people.
Essential oils can aid in digestion and provide relief from these uncomfortable symptoms. Peppermint oil is known to soothe stomach discomfort, reduce bloating, and improve overall digestion. Simply inhaling peppermint oil or rubbing it onto your abdomen can provide quick relief.
Another essential oil that aids digestion is ginger oil. Ginger has been used for centuries to relieve nausea and vomiting. Applying ginger oil topically or inhaling its aroma can help calm an upset stomach during a rocky boat ride.
Or, after indulging in heavy meals while on the cruise ship trip. Additionally, fennel oil is another option for aiding digestion as it helps to stimulate the production of gastric enzymes necessary for proper digestion.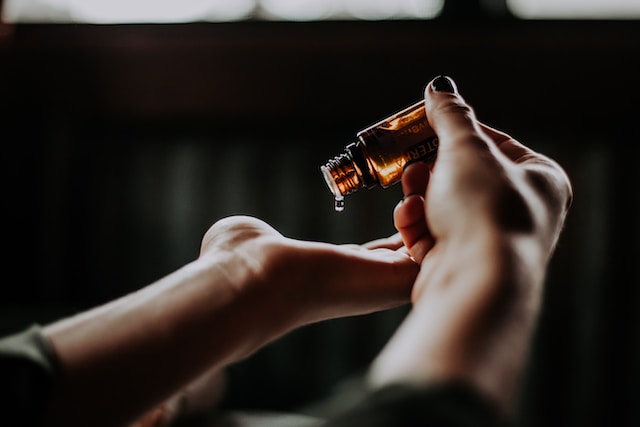 Soothe bug bites and sunburns
Soothe bug bites and sunburn with essential oils. Lavender oil is a great choice for both. Its anti-inflammatory properties help to reduce redness and swelling caused by bug bites and sunburns. It also has a calming effect, which can help to ease the discomfort associated with these conditions.
Another essential oil that can be helpful for soothing bug bites and sunburns is peppermint oil. Its cooling properties provide relief from itching and burning sensations caused by bug bites and sunburns. Peppermint oil also has analgesic properties, making it an effective natural pain reliever.
Tea tree oil is another essential oil that can be used to soothe bug bites and sunburns. It has antiseptic properties that help to prevent infection in open wounds caused by scratching or irritation from sunburns. Additionally, its anti-inflammatory properties reduce redness and swelling associated with these conditions.
Overall, bringing essential oils on your family vacation can be beneficial in soothing common ailments such as motion sickness, bug bites, and sunburns. Just remember to dilute them properly before using them on the skin, as some oils may cause irritation if used undiluted.
Are you into Essential oils? If so, do you bring your essential oils with you on vacation? Let me know in the comments below!