BO-PO: Brush On, Peel Off Nail Polish
Do you remember the brush-on, peel-off nail polish when you were younger? I do, because I have older sisters. If you are not as ancient as me, then you probably do not remember. But, the polish was really neat!
*This post contains my personal affiliate link.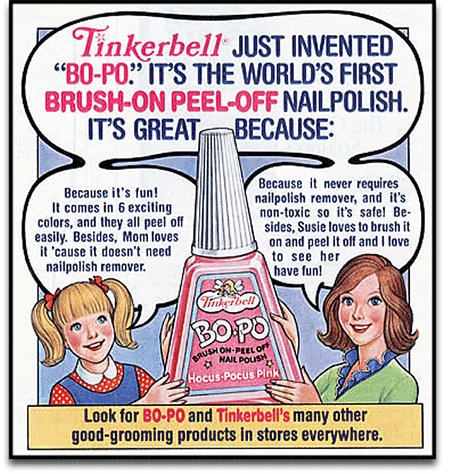 It is not messy to use, but if you DO get it on the table or somewhere else, you can just peel it off. So, when I let my daughter and her friends paint their nails, I don't have to have an anxiety attack! Yay!
The polish is called BO-PO and you can easily brush it on and when you are done with it, peel it off. No nail polish remover is needed. It also dries really quickly!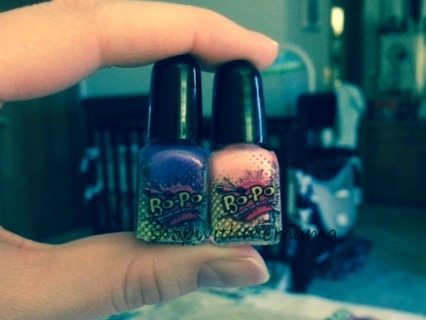 The BO-PO Brush On Peel Off Nail Polish comes in 10 different colors, so there is a color or two for every little girl! We received two colors to try out. I let my daughter paint her own nails and she did pretty well!
I then did my nails just to test it out. Yep, it dried quickly but peeled off just as quickly. It stayed on my daughter a bit longer, but soon it was all peeled off.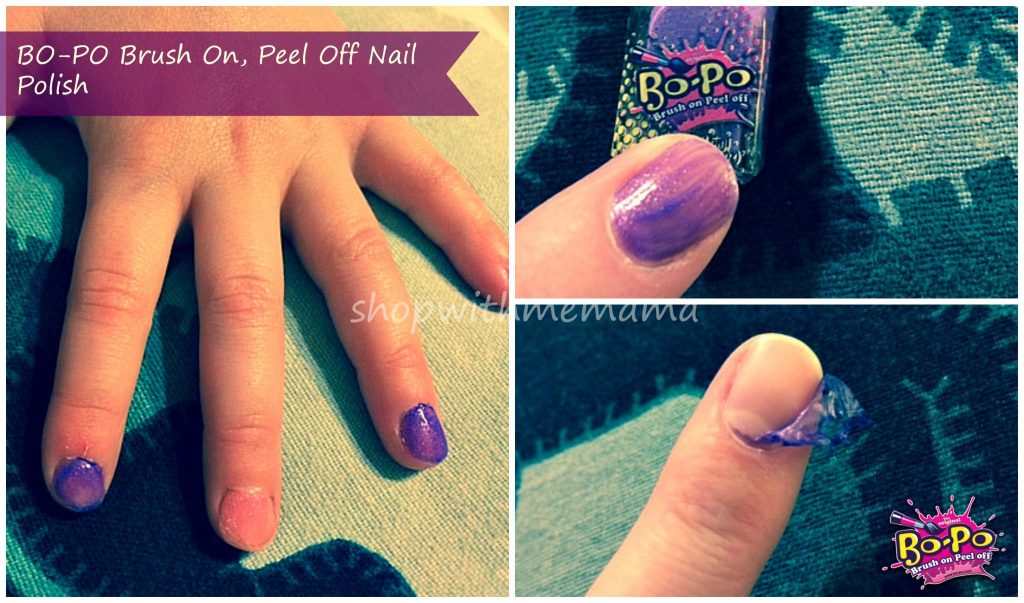 I say this is a good play polish for little girls who are learning to paint their nails and want to be more independent from their mom painting their nails. It is great for a play date with friends or a sleepover with the girls.
Buy
You can purchase BO-PO Brush On Peel Off Nail Polish online at Amazon.com.
If you liked this post then you will LOVE the post about color-changing mood nail polish!