This post is all about BOGS All-Weather Footwear! I want to say that we LOVE our BOGS Boots!! When they arrived, I swear it was the most rainiest day of the year, UGH! I tore open the package and my two kids on our BOGS. We had to test them out and so we put on our coats and headed outside for some rainy day fun!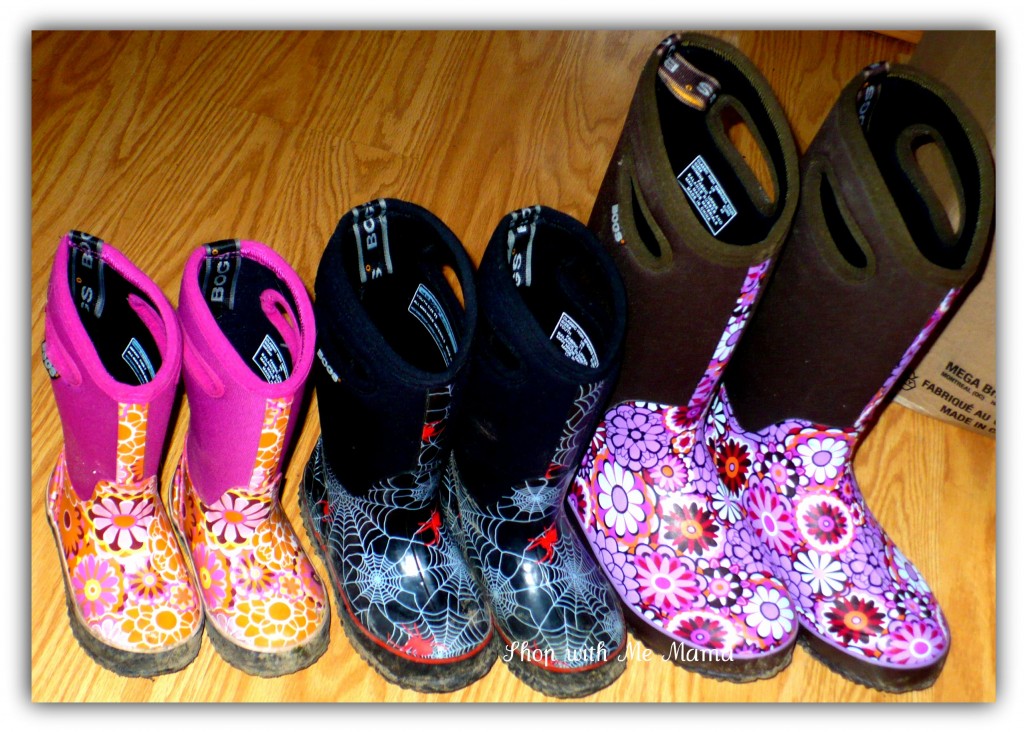 BOGS All-Weather Footwear Review
These boots are comfortable, adorably stylish, trendy, and can withstand mud puddles galore! No worries about your child (or you!) getting their feet wet when puddle jumping or stomping around in the mud and rain. These boots keep your feet dry, warm, and comfortable. I love the little handles on the sides of these boots. Makes it super easy for the kids and me, to pull these boots on and off!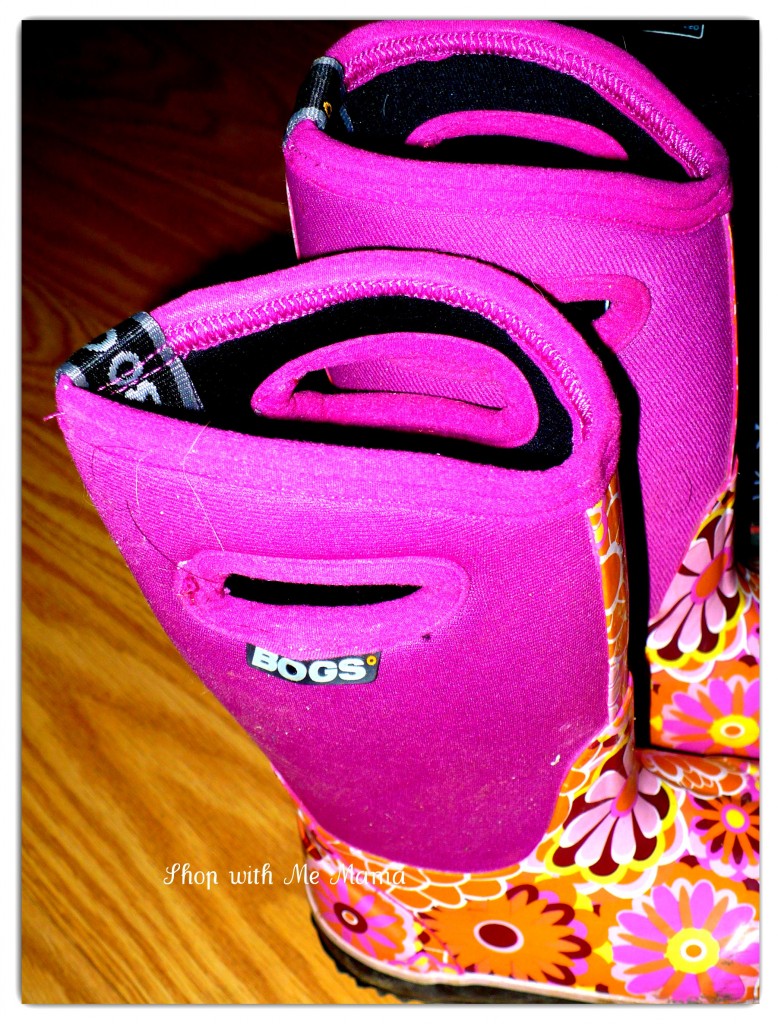 I received the Classic Hi Ambrosia Chocolate Boots, my son received the Classic Hi Spiders Black Boots and my daughter received the Classic Hi Ambrosia Pink Boots!!! I just cannot get over how adorable these boots are! I mean, look at them!
The styles are amazing, the quality is top notch and they are so comfortable. When we got the boots, my kids both wore them ALL day long in the house, after I hosed them off from being outside and muddy. They hose off very easily and then just dry them with an old rag and they are as good as new!!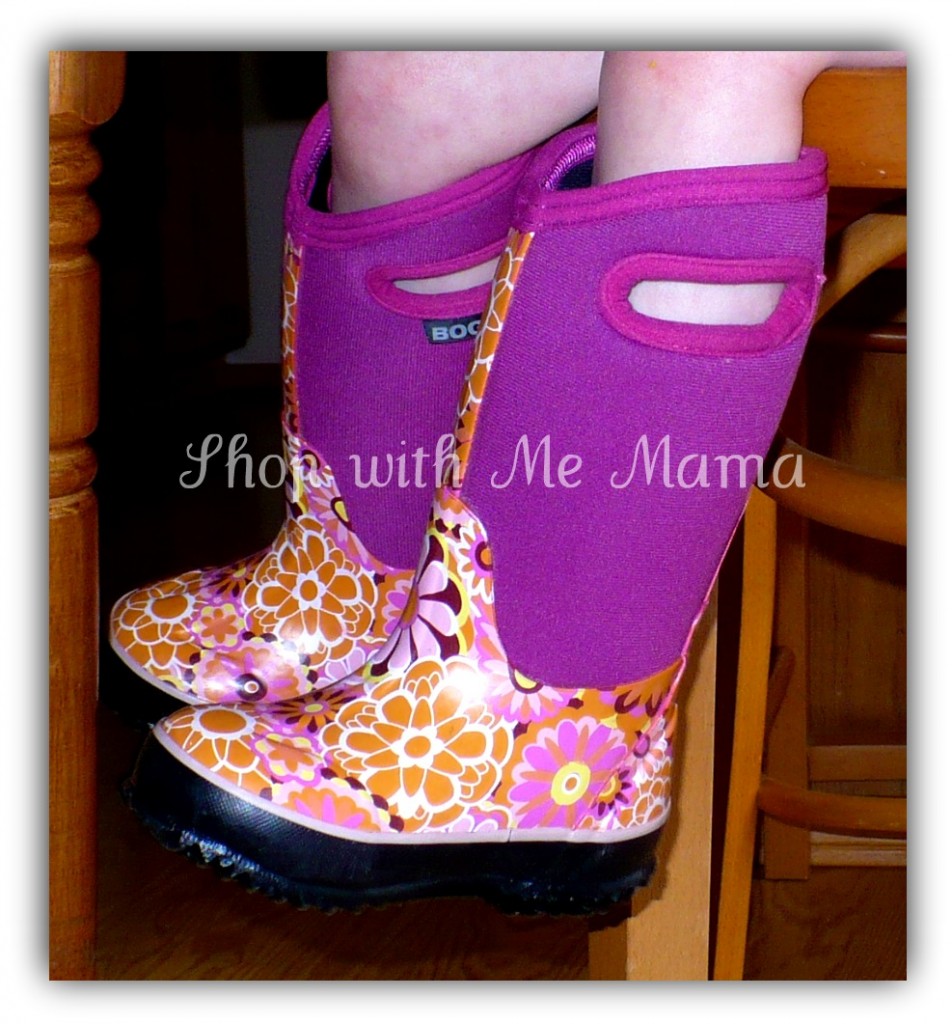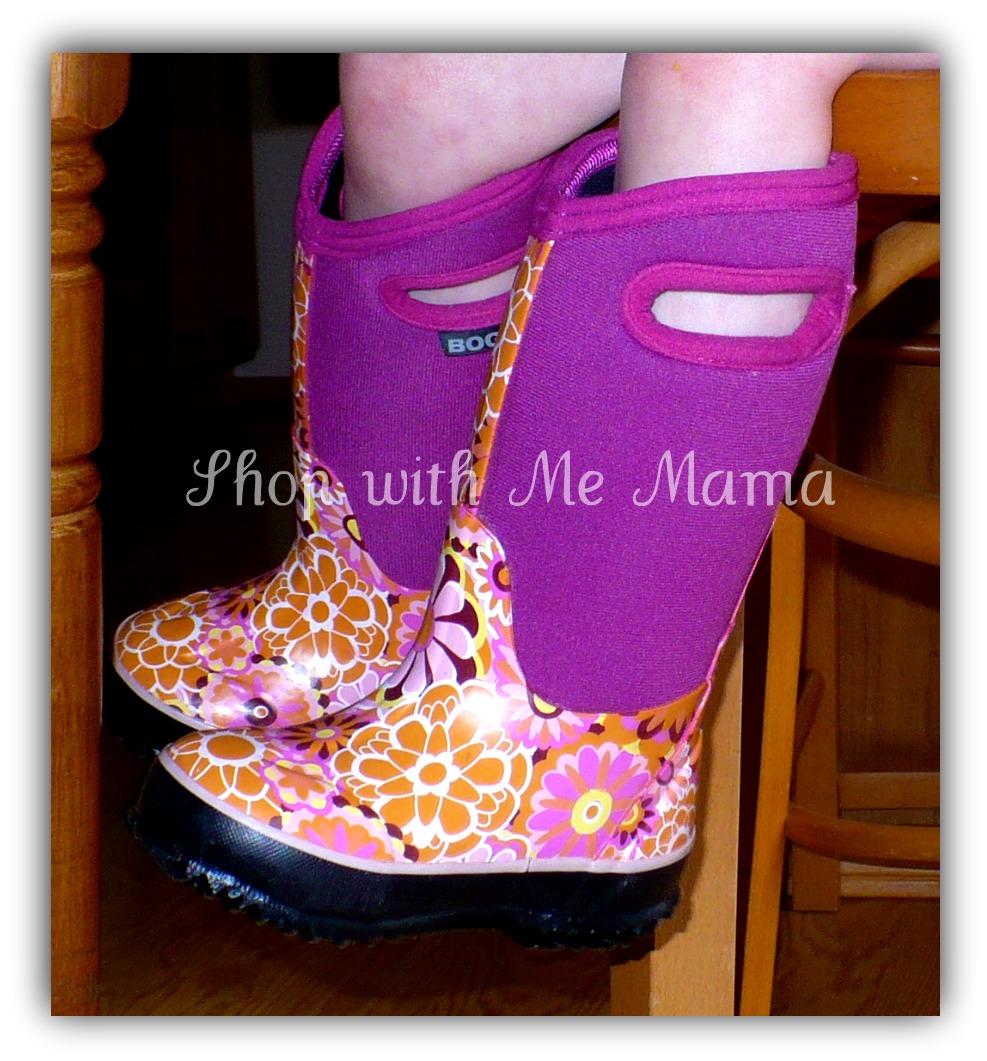 My kids wear these everywhere, to the store, to grandma's house, to the doctors, and of course to play outside. Everywhere we go, they get compliments on their boots! I love how durable they are and when I wear them, my hubby thinks they are totally hot on me, LOL! I guess I kinda rock them 🙂
I was born and raised in Oregon, and that is where BOGS has its home too! Home of rainy weather and lots of it! I am now in Washington, but heavens, there is TONS of rain here too, sigh! So these boots are coming in really handy. My hubby is VERY jealous that we did not get a pair for him and he brings that up every time we put our BOGS on! Poor guy!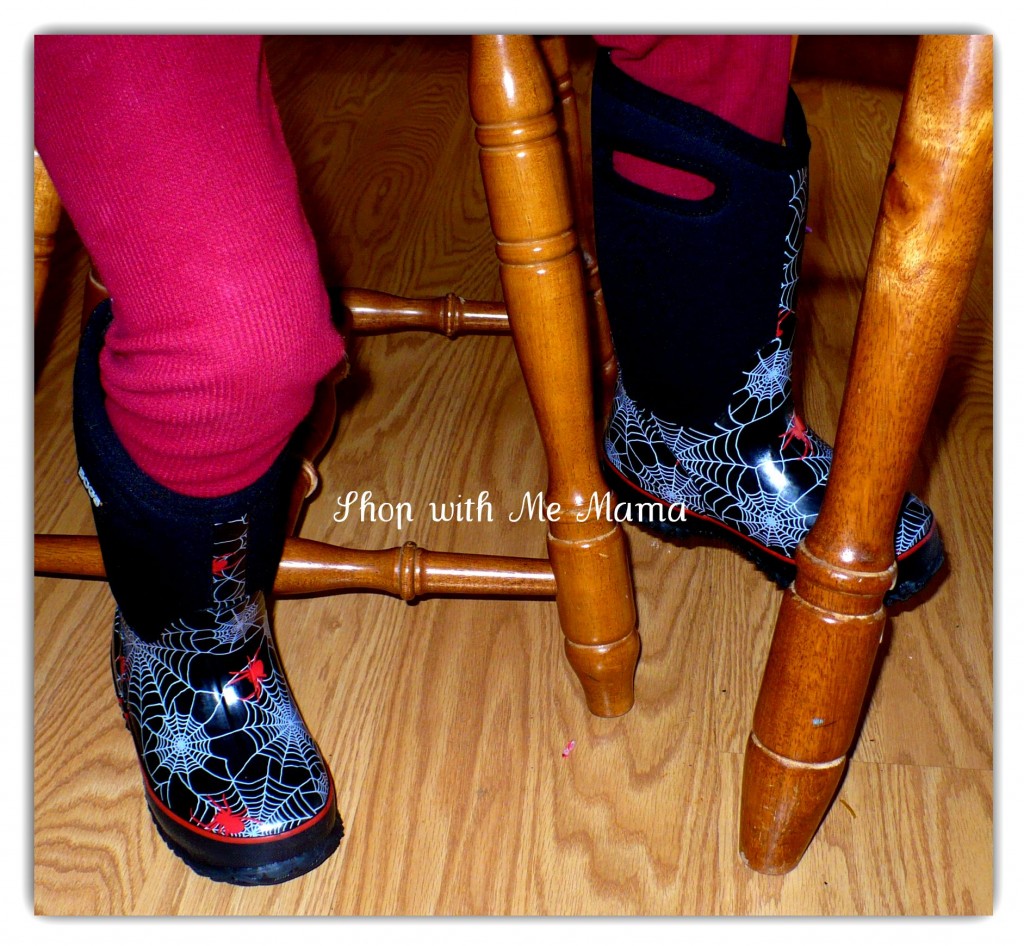 About BOGS:
After more than forty years in the shoe industry, they created Bogs as their solution to the all-weather boot. Even if it requires an ASTM-approved steel toe with a chemical-resistant outsole or lightweight all-weather coverage with moisture-wicking and engineered breathability. Be it rainy, snowy, or sunny and breezy.
All of their boots are 100% waterproof and warm down to sub-zero temperatures. All of them have non-slip soles for dependable traction. And all of the shoes are built with breathability in mind so you can even slip them on for a springtime stroll without worrying about breaking a sweat.
Your satisfaction is 100% guaranteed to ensure that every pair of Bogs that you purchase meets the high standards that you expect. If they do not, just return them for a replacement or a refund. Whether it be a manufacturer or a material defect, we stand behind every pair that walk out the door. You can count on Bogs to be waterproof and comfortable. Guaranteed.
Buy Them!
You can purchase BOGS by visiting their site at http://www.bogsfootwear.com/
And check out BOGS Footwear Technology by visiting here: http://www.bogsfootwear.com/Technology
Disclosure:
I was sent the product to review. These are my own honest opinions of these shoes. This post includes my affiliate link.