Do you have pets that you simply adore and like grooming them at home, just and your pet? You are not alone! There are millions of pet owners who like grooming their pets themselves. My mother-in-law is one of them.
My mother-in-law breeds and raises show pugs (look at the baby pugs!!) and they are treated better than any canines I know of! They are certainly spoiled and loved so much! Did I mention they were absolutely ADORABLE too? Because they are!
My mother-in-law also grooms her pugs at home. She doesn't allow others to do that job because she wants to make sure they are taken care of properly and carefully. Those are her babies, ya know?
*This post includes my affiliate links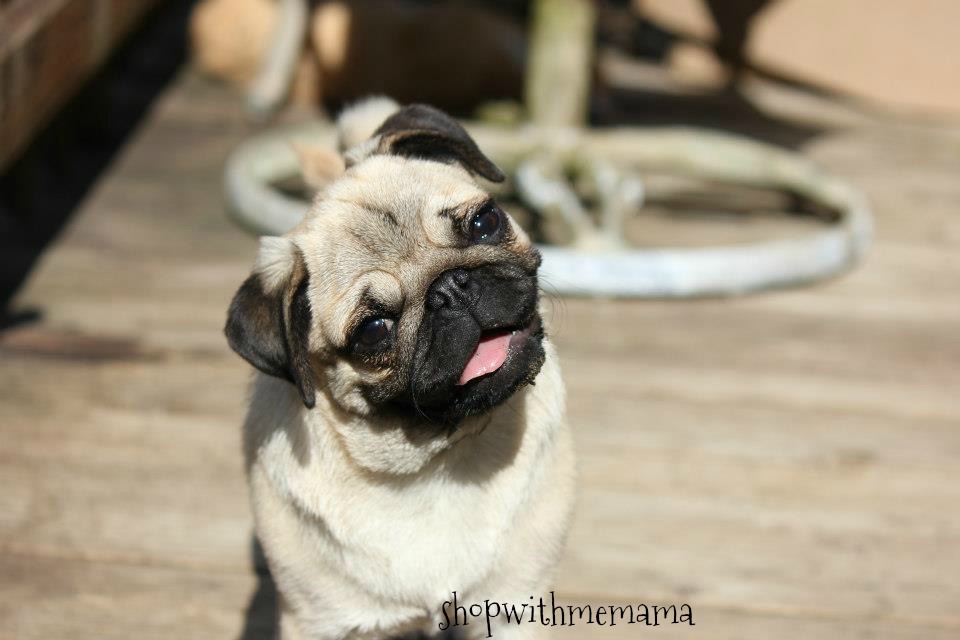 When I told her I was going to let her review the B-Air Fido Max 1 Dog Dryer she was totally happy! She had an old dog dryer and had her eye on this one, so man was she excited to try this out on her pug dogs!
Groom Your Pets At Home With B-Air Fido Max 1 Dog Dryer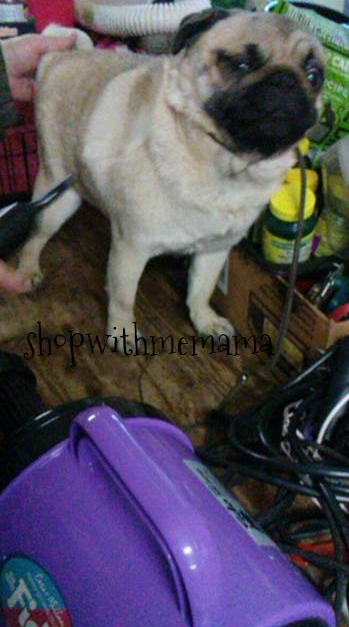 It is easy to groom your pets at home with B-Air Fido Max 1 Dog Dryer. My mother-in-law has been using it for about 2 months or so on her show pugs and it has worked wonderfully on them.
The B-Air Fido Max 1 Dog Dryer comes in 4 really pretty colors: Hot Pink, Lime Green, Purple Ribbon, and Turquoise. I had them send my mother-in-law the purple colored one because that is her favorite color!
My mother-in-law said that this is a bit noisy, but all air forced dryers are. It is very powerful and dries her pugs quickly and thoroughly. It is a wonderful tool for the dog greeter/show person to keep their pets beautiful looking.
This dryer fluffs up and dries out her dog's coats beautifully, getting them ready for even the biggest shows like Westminster. She recommends this dryer to all of her friends.
Features Worth Mentioning:
*Save time and money and actually enjoy washing and drying your dogs at home. This makes for a stress-free happy pet!
*The Cesar Millan Fido Max 1 can be used to de-shed your dog's coat and even has the ability to give a light massage that your pup will love.
*Save time and take care of last-minute emergencies caused by rainy weather, dirty hiking trails, and dips in the pool. Can also be used to blow dirt from your dog's coat without a wash.
*No more towels and hair dryers. Use what professional groomers use to dry dogs using high-velocity wind at a powerful 165CFM.
*While dogs naturally have higher body temperatures, this ETL Certified pet dryer does not include heat which will keep your dog comfortable while drying.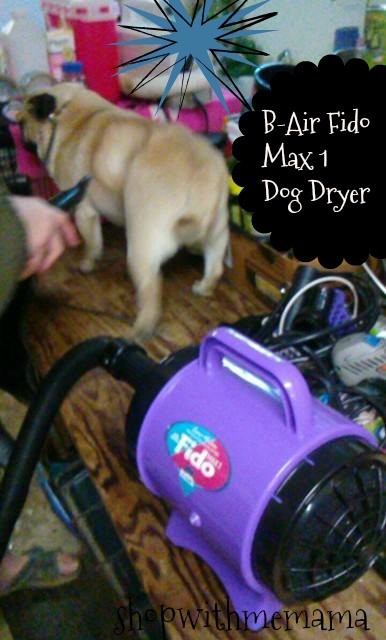 4 Tips To Get Your Dog Used To The Cesar Millan Fido Max 1
Dry your pet in an open space so they do not feel confined or frightened
Leave the dryer turned off and in a room where your pet frequents so they can sniff it and get familiar with it.
Turn the dryer on when the dog is in another room or across the room so that they can get used to the sound of the dryer and know not to be scared.
Keep the Fido Max 1 motor turned away from your dog. The 6-foot hose will provide ample distance from him/her, giving a better experience for your dog's ears.
How NOT To Use The Dryer
Push your dog towards the dryer at full speed, while the dryer is turned on.
Have your pet right next to the dryer and then immediately turn it on.
Turn on the dryer and grab your pet, forcing him/her to get close to it and then immediately start drying them with force.
Have the dryer turned off and when your pet comes up to sniff it, turn it on!
Buy
You can purchase the B-Air Fido Max 1 Dog Dryer on Amazon.com. It retails for $119.99.
Do you Groom Your Pets At Home or do you take them in to get it done? Let me know, in the comments below!