360 Cookware is healthy cookware that makes food full of flavor! How do I know this? Because I tried them out. They not only cook my food thoroughly and quickly but cooks everything evenly!
The 360 Cookware is made from stainless steel, so it is built to last. All of their products come with a lifetime warranty against any manufacturing defects so you can enjoy the energy-saving benefits of green cooking and better-tasting food!
*This post includes my affiliate links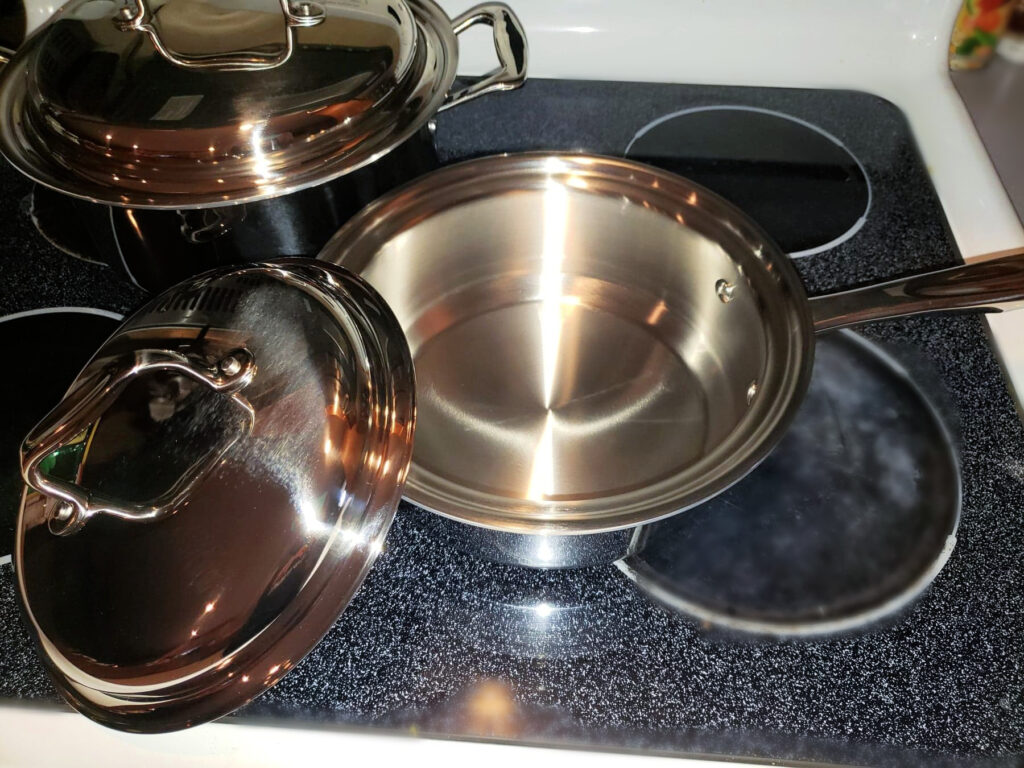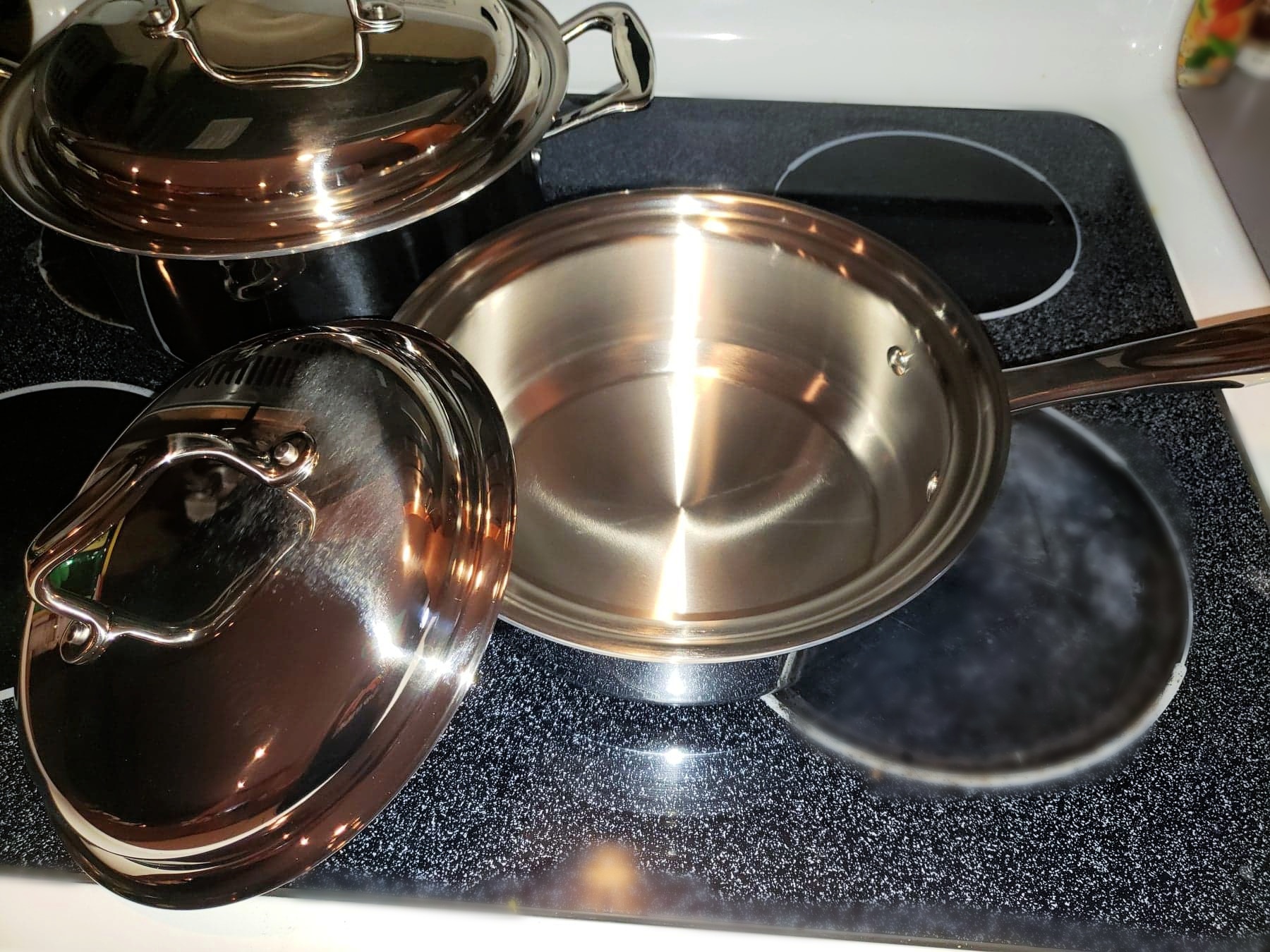 Healthy Cookware That Makes Food Full of Flavor
I received the following cookware products back in 2020 and still use them all the time!:
*2-quart stainless steel saucepan with lid
---
The stock pot with a lid is used a lot. We have a big family so I am always cooking big meals! This stock pot is great for spaghetti, soups, stews, sauces, black-eyed peas, and big pots of rice (we eat a lot of rice with our meals!).
The possibilities of what I can make for my family are endless…the time spent cooking, however, is anything but! Meals for the whole family turn out quicker, easier, and tastier than ever.
---
The saucepan is great for making smaller portions of cooked rice or is great for making gravy, cooking veggies, or cooking some potatoes for a smaller meal. I love how quickly this cooks my food, how evenly it cooks my food and I LOVE how moist everything is after cooking it.
360 Cookware really is the best healthy cookware! This multitalented piece of Vapor® Cookware keeps your food moist, flavorful, firm, colorful, and nutritious. Save on energy costs through reduced cooking times and temperatures!
---
Where Is 360 Cookware Made?
360 Cookware is Proudly Hand Crafted in the USA with Foreign & Domestic Materials and is manufactured in their Green E-Certified factory in West Bend, Wisconsin which is recognized by the EPA.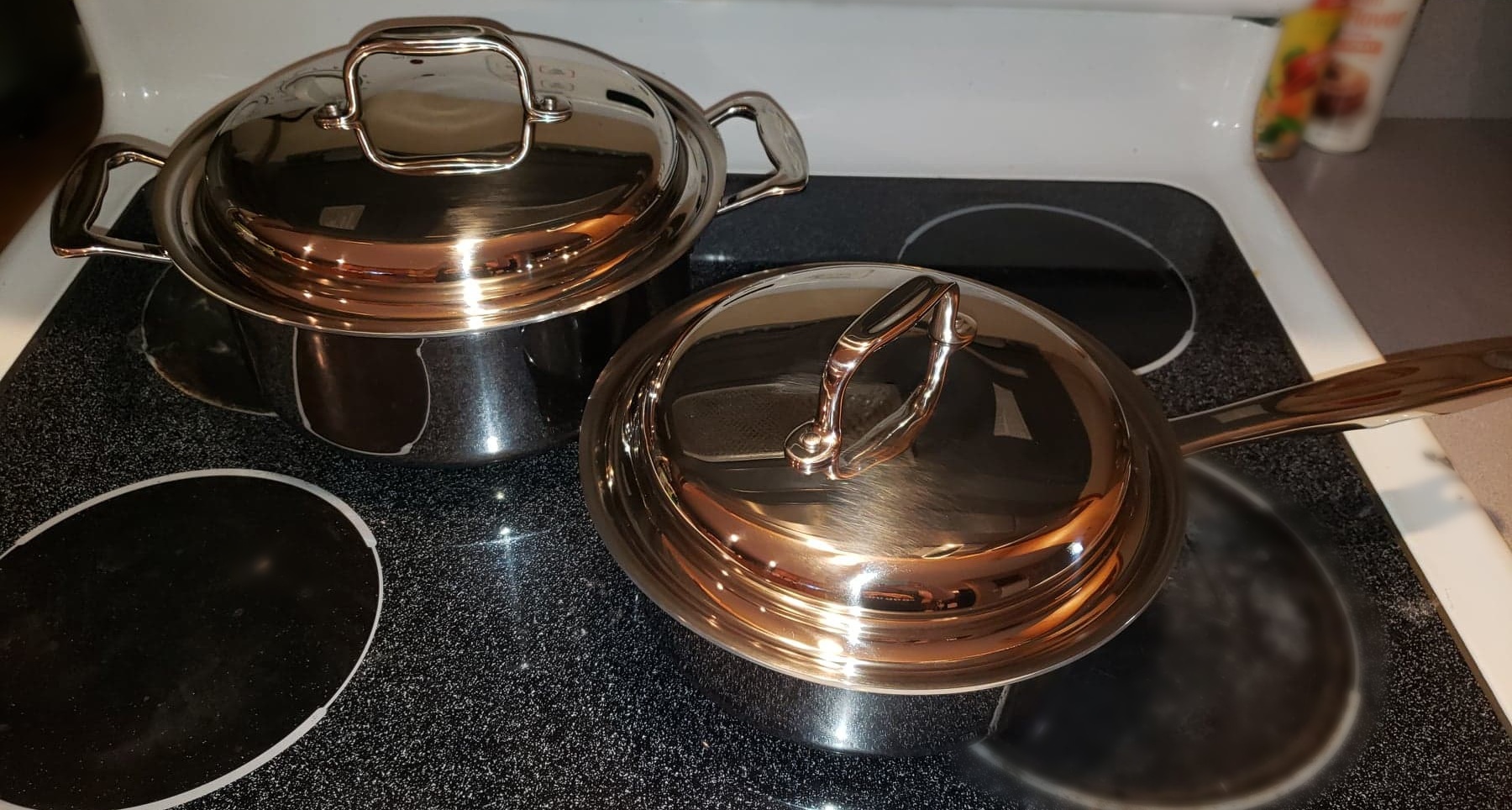 ---
What Metals Are Used In 360 Cookware?
360 Cookware is made of two primary metals – stainless steel and aluminum. The inside layer of stainless steel (what primarily touches your food) is T304 and the range is 18/8 to 18/10. "Range" refers to the percentage amount of chromium and nickel in the metal.
In this case, it's 18% chromium and 8% to 10% nickel. The outside layer of steel (what touches the heat) is the T400 series stainless steel which has a lower nickel content and high carbon steel content to interact on induction cooktops. These two layers of stainless steel surround a layer of aluminum, which ensures superior heat conduction.
---
Features Worth Mentioning!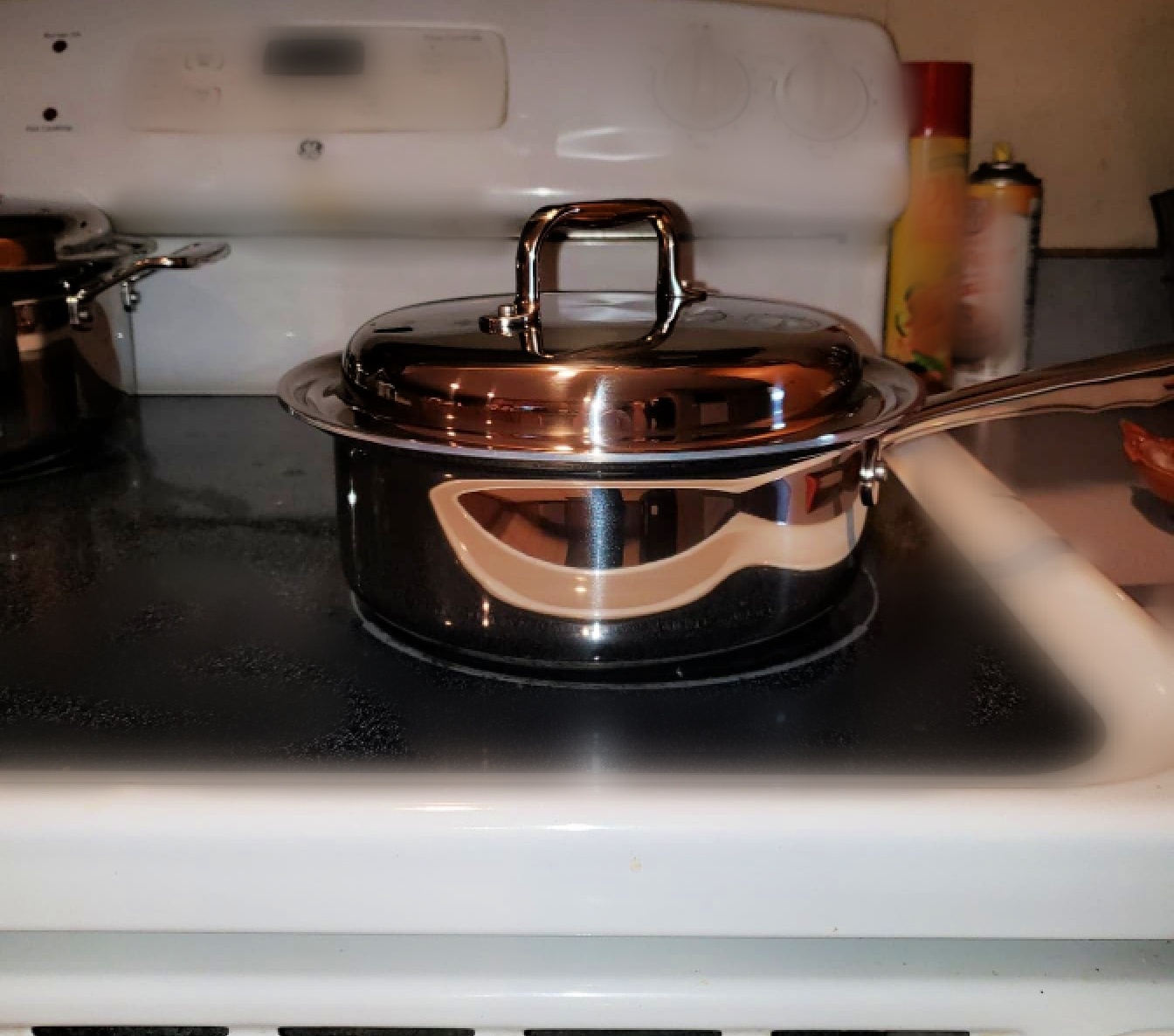 Waterless Cookware
Because of its superior design, waterless cookware allows you to prepare foods without grease or added fats and actually creates a concentrated cooking environment that allows you to bake right on your stovetop.
When applied to low or moderate heat, the advanced technology used to create waterless cookware generates a unique vapor seal around the lid using the natural moisture already present in most foods. This is why your food is so moist!
Stove Top Baking
One great feature of the vapor cooking method is the ability to bake delicious treats on the stovetop. Baking on the stove uses less energy than powering your oven, and it puts off much less heat in the household.
Even Heating
360 Cookware pots and pans are formed using insulated layers of surgical-grade stainless steel to create a cooking environment that distributes the heat evenly to every surface of the pan.
Heat Control
The important thing to remember is to keep the temperature at medium or lower, because of the innovative shape and construction, heat is conducted evenly and quickly, and retained for long periods throughout the stainless steel cookware. High settings and overheating can discolor the finish.
Cleaning, Compatible & Oven safe
Easy to clean, safe for Gas, Electric, and Induction ranges, and Oven Safe up to 500 degrees.
As you can see, from above, there are SO many benefits from using and cooking/baking with the 360 Cookware. By using this cookware, you are cooking healthier and faster for your family. Healthy cookware That Makes Food Full of Flavor!
I have some yummy recipes that will be going up later next week, using the 360 Cookware I received. So, I will add it to this post so you can see what we made! Stay tuned!
---
Buy & Coupon Code!
You can purchase the 360 Cookware online. Use the coupon code: getgreenbewell25 for 25% off your order!! Yay!
Win!
One lucky person is going to win a product from 360 Cookware of their choosing (with a max value of $500)!!! WOOT!
Rules
The contest is open to the US, 18+. The giveaway will end on August 24, 2023, at 11:59 PM. I am not responsible for lost or stolen mail.
---
PIN IT