Since I have been using Midjourney lately and trying my best to create some usable AI art images and designs in my blog post and social media channels, I have had my fair share of Hilarious AI Image Fails. I can't keep these funny fails to myself because what fun would that be? I want to share these AI art fails with EVERYONE so we can all laugh really hard.
Midjourney is SO much fun! I just started using it about two weeks ago and I am completely hooked! I have been creating AI art ever since! I am sure you have heard of AI art fails over the news recently (if not, check out Twitter), because there are A LOT of them! Some of the AI art is just so wrong on so many levels. From hands being misplaced and way too many fingers to heads on top of cars during a family road trip, to eyes doing some really weird things, and SO much more. This is so fun and SO flipping funny!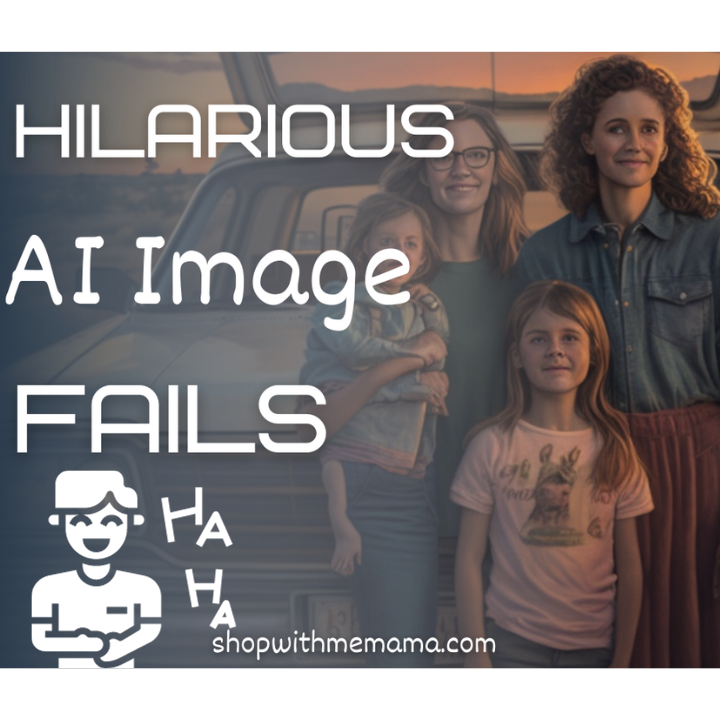 Hilarious AI Image Fails
Below, you will find ALL of my funny AI art fails for you to enjoy!
---
I asked the AI to create a picture of a woman holding a baby and screaming. I mean it DID listen to me, for the most part…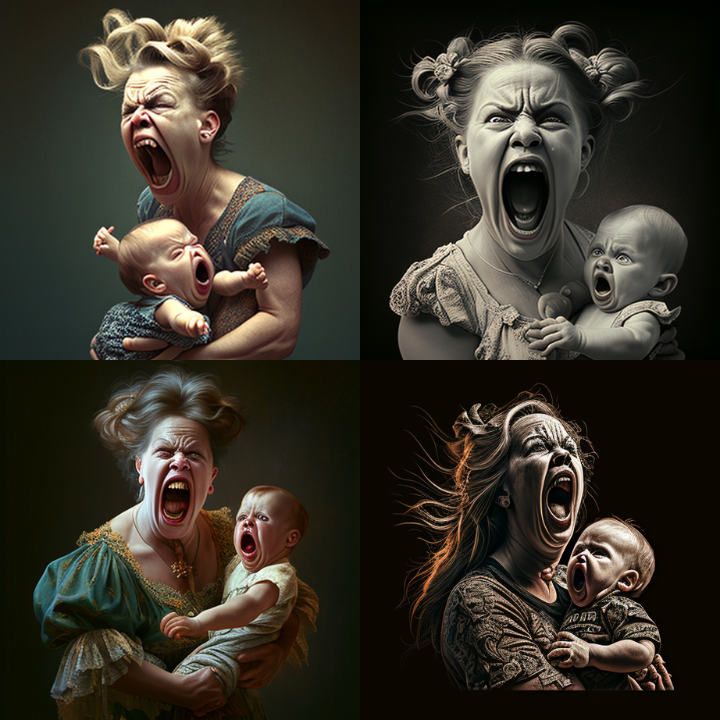 ---
A woman jumping on a trampoline…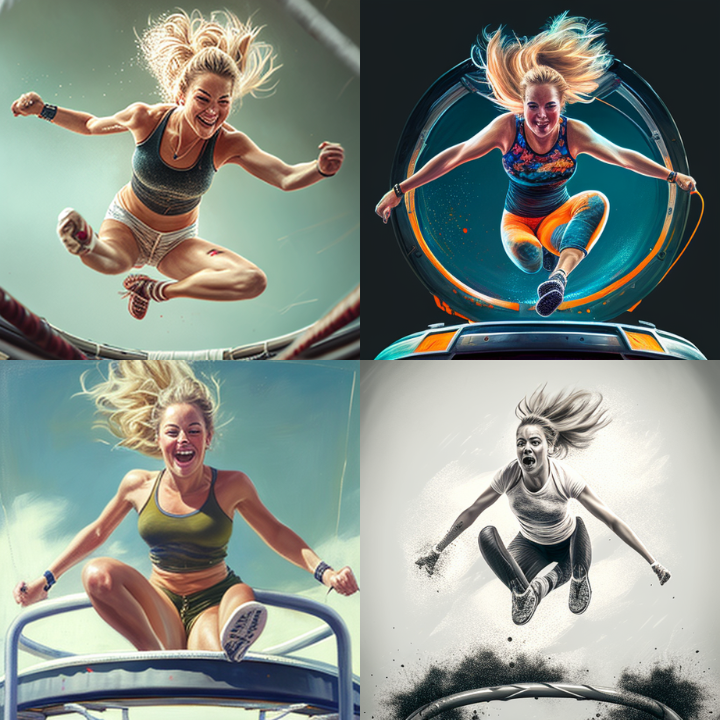 ---
And a few more pictures of women jumping on a trampoline, sigh…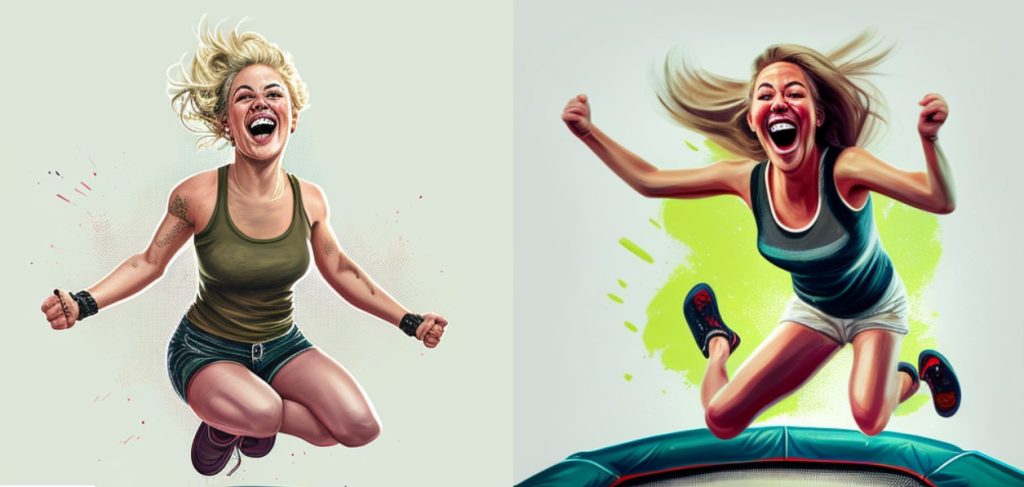 ---
I asked the AI to create a picture of a family standing outside their vehicle at sunset. Not sure why it decided to allow only 5 of the family members outside the vehicle only to leave an extremely distressed-looking girl in the car behind them. And, the girl standing in front of the car by her mother (I am assuming) has a very delicate egg placed in her hair for no reason. There are WAY too many hands going on in this picture too. I am sure there are more things going on but I can't stop laughing to figure any more out!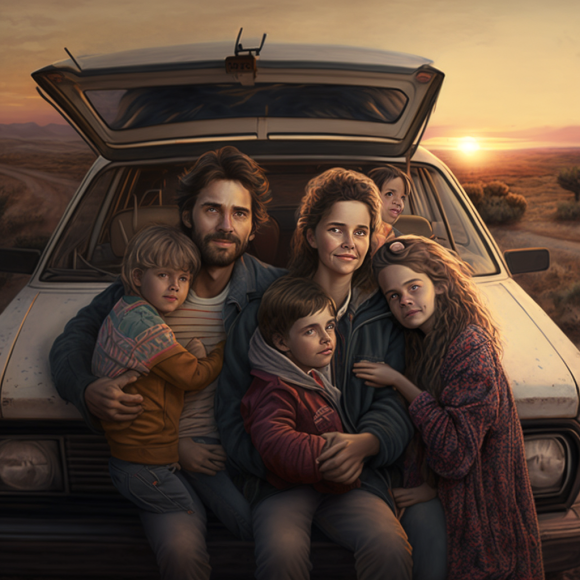 ---
I asked the same prompt as above, but my goodness it wasn't any better! There is so much wrong with this picture, and just way too many hands! And that little girl that I think is being held by the older child, but then I am not sure who is holding who? Confusion…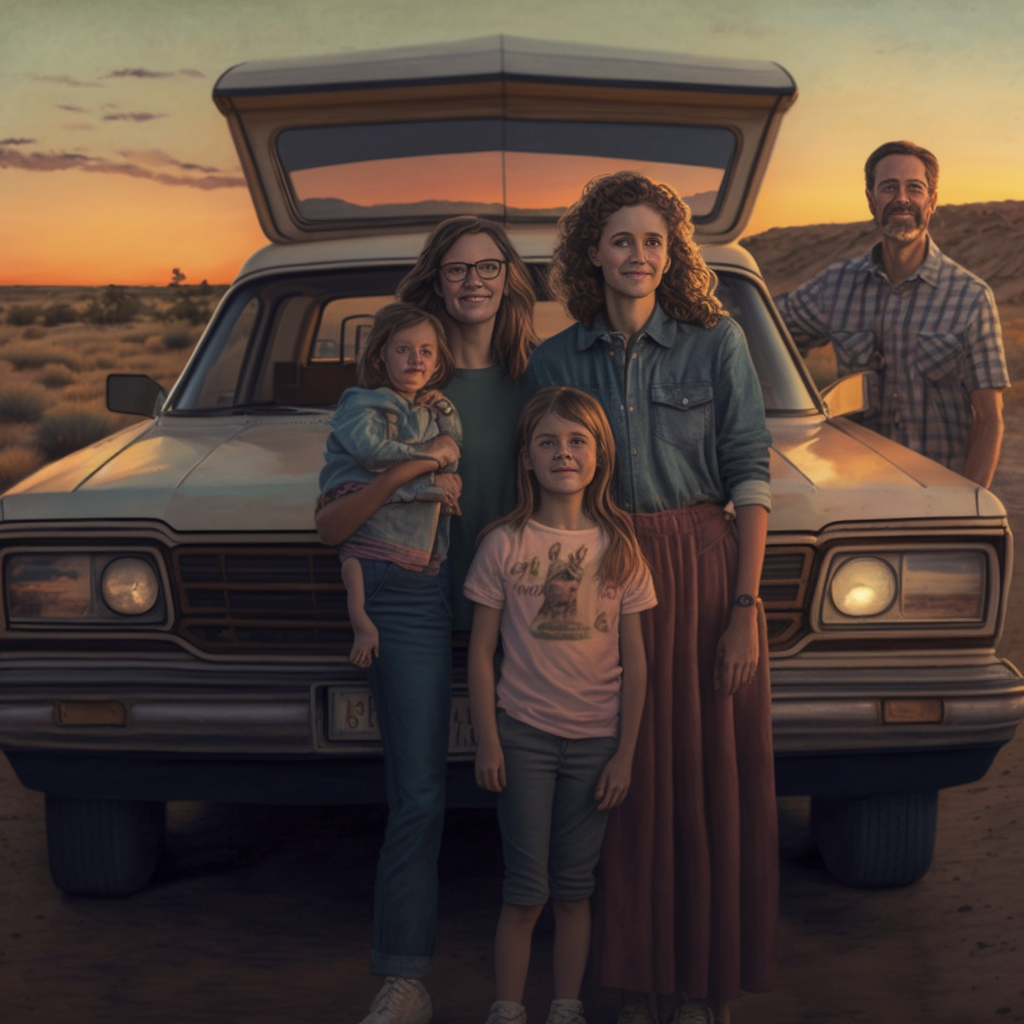 ---
I am going to stop explaining each one at this point, because I am pretty sure you can figure out the fails, lol. If only facial recognition could be fixed, then these people might look more human. Perhaps! And, it makes it more fun to see if you can spot the AI fails in the pictures!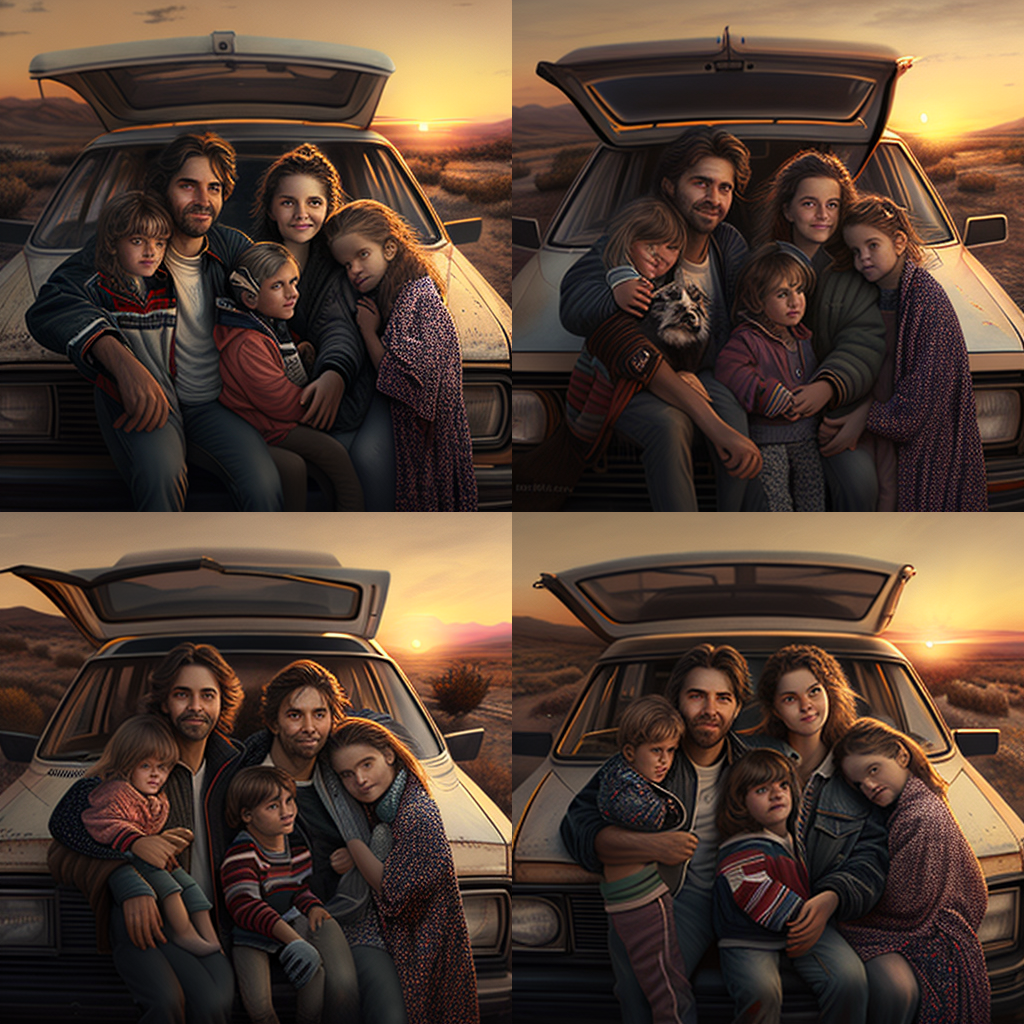 ---
All I really wanted here was to see what Peppa Pig looked like from the front…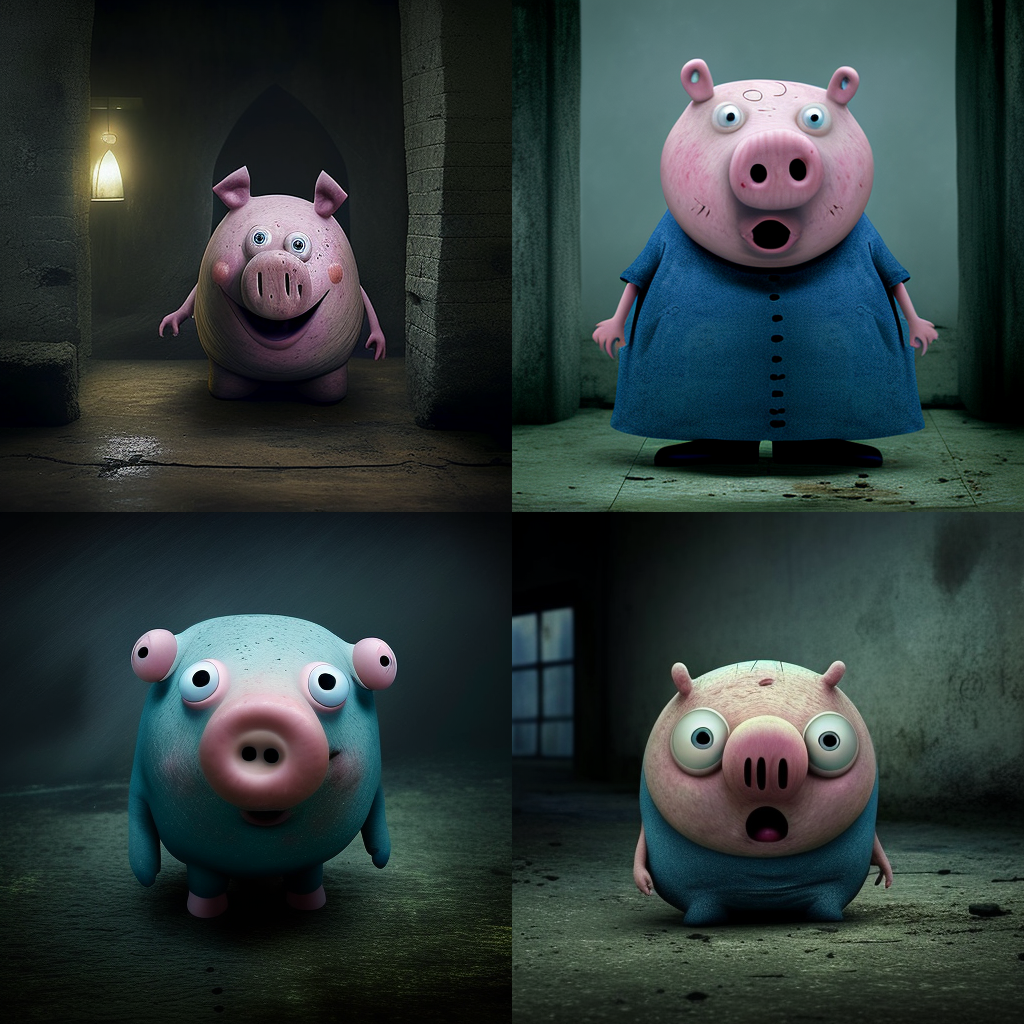 ---
My friend from The Women Of AI made this one. It is all in the hands with this one…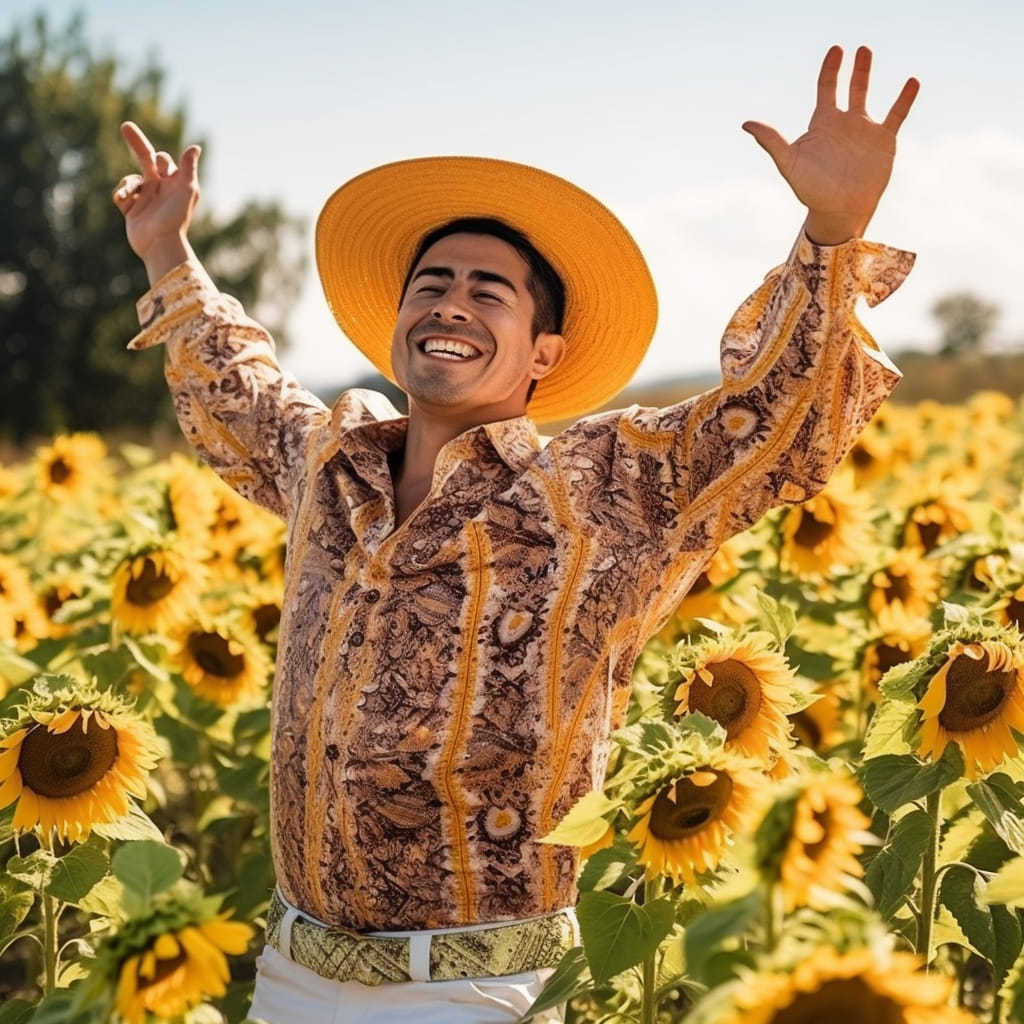 ---
Oh my goodness, lol.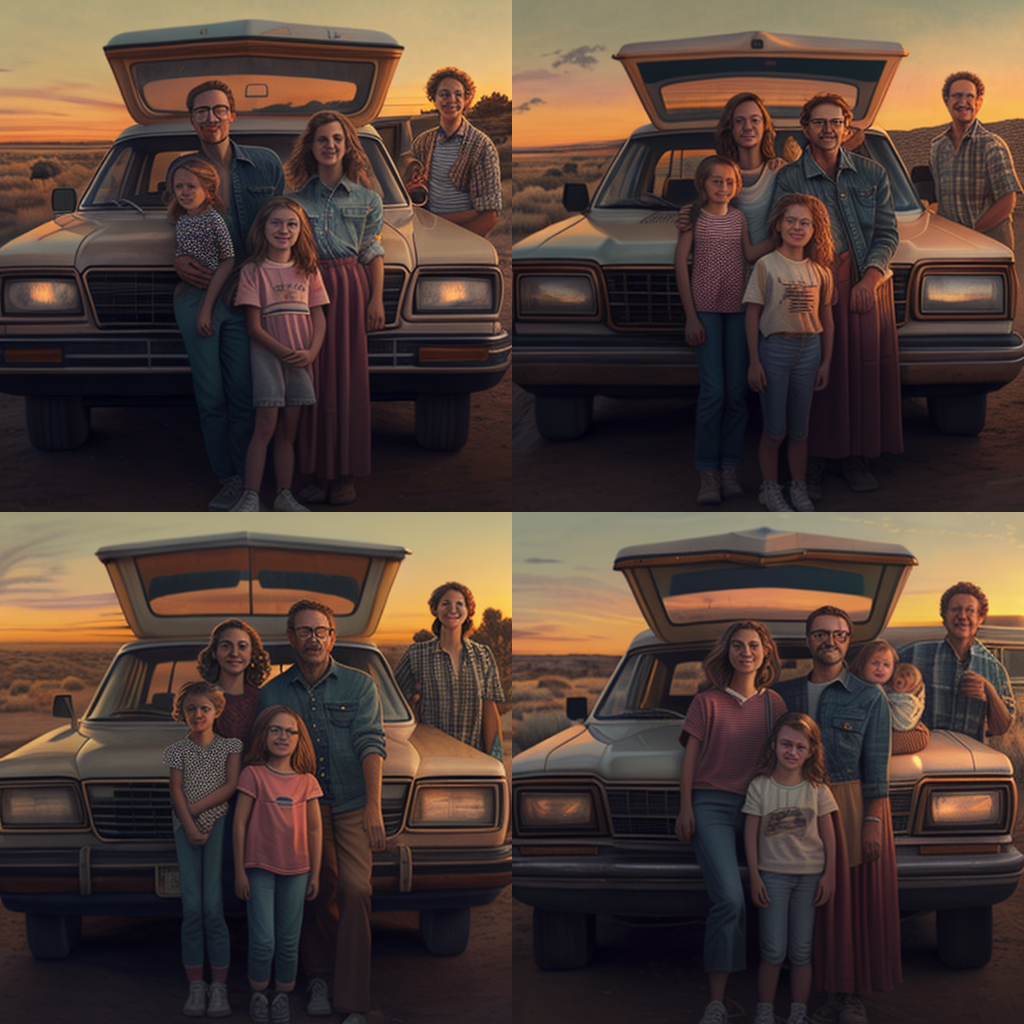 ---
I asked the AI to create a sweet picture of kids in heaven with angel wings…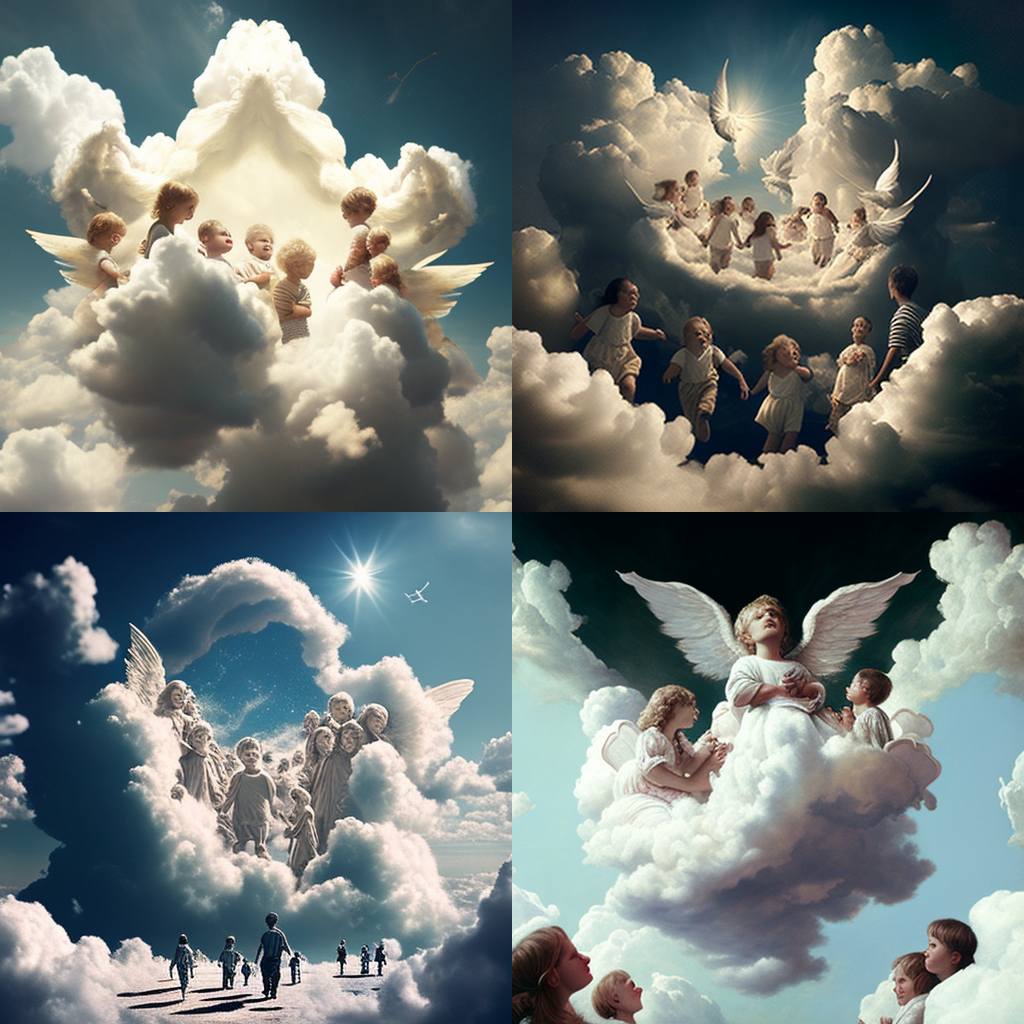 ---
In the sky, there is a flying dinosaur? And we won't talk about the eyes and steering wheel, mirrors, etc…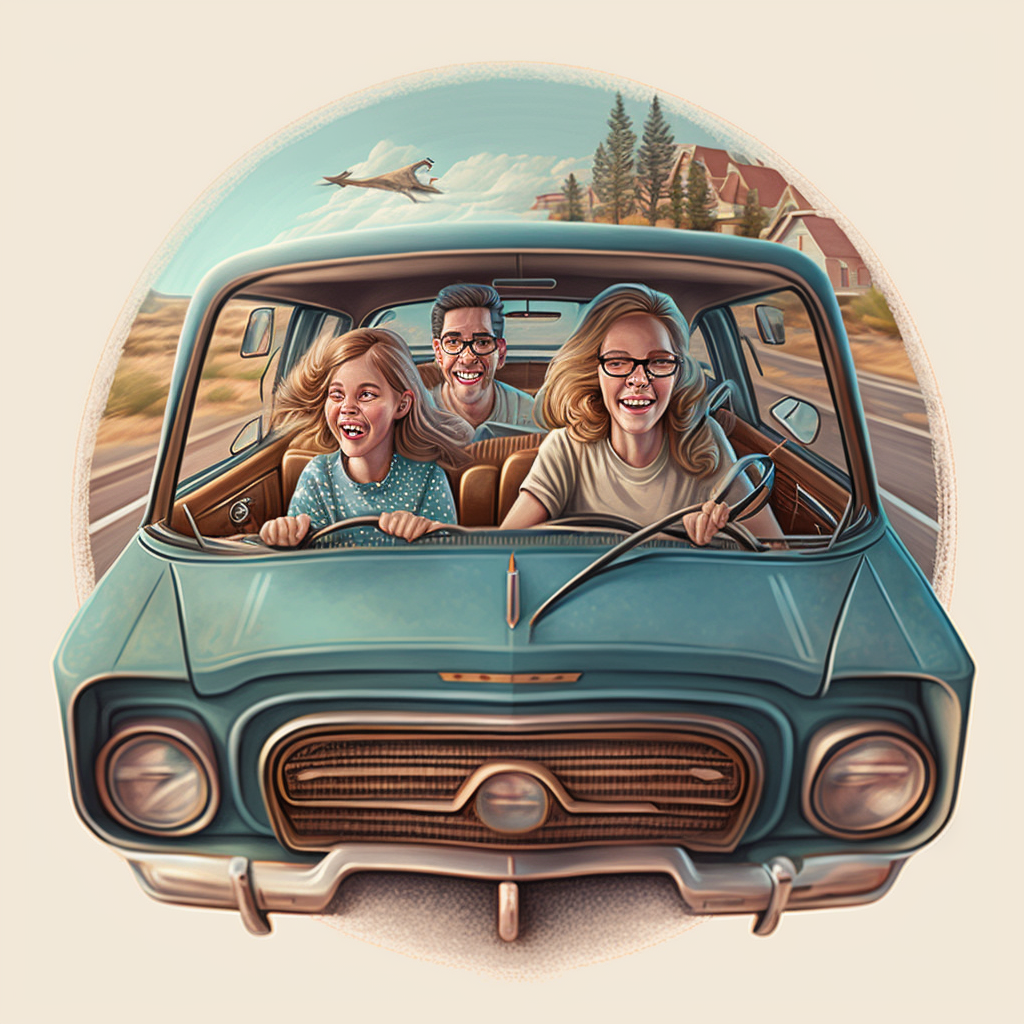 ---
Head on the roof? Dearest me!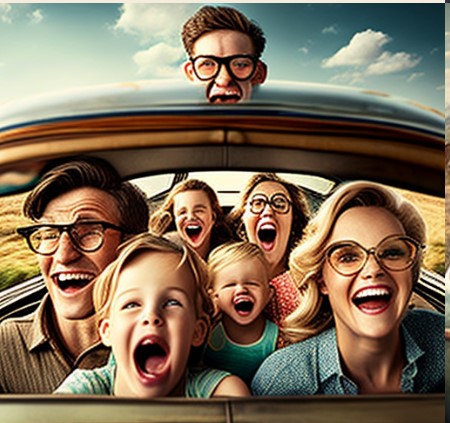 ---
The eyes, it is all in the eyes… definitely, one of my favorite AI Image Fails, LOL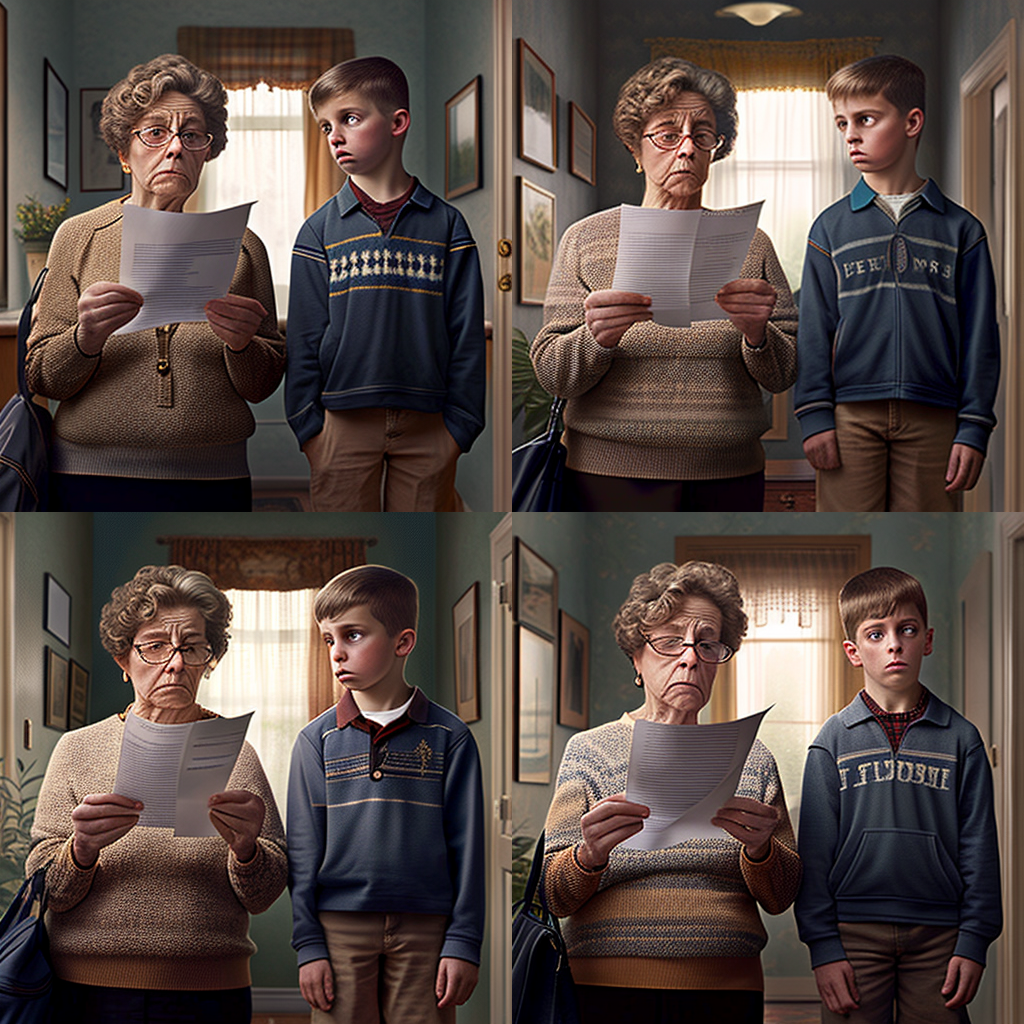 ---
I would not want to be the teacher of this classroom.. this is yet another AI-generated art fail that came in the form of a portrait of a classroom that was filled with students. This was intended to be a realistic representation of kids in a classroom with a teacher. However, the AI seemed to struggle with the concept of proportion, resulting in hilariously distorted faces that looked more like something out of a horror movie than real people. It's a reminder that, while AI can be incredibly powerful, it still has a long way to go in terms of truly understanding the complexities of human features.
---
I asked the AI to create a picture of an old couple looking at a computer and to make them look really sad. I guess it was what I asked for… But, the old man in the third picture could be in a horror movie.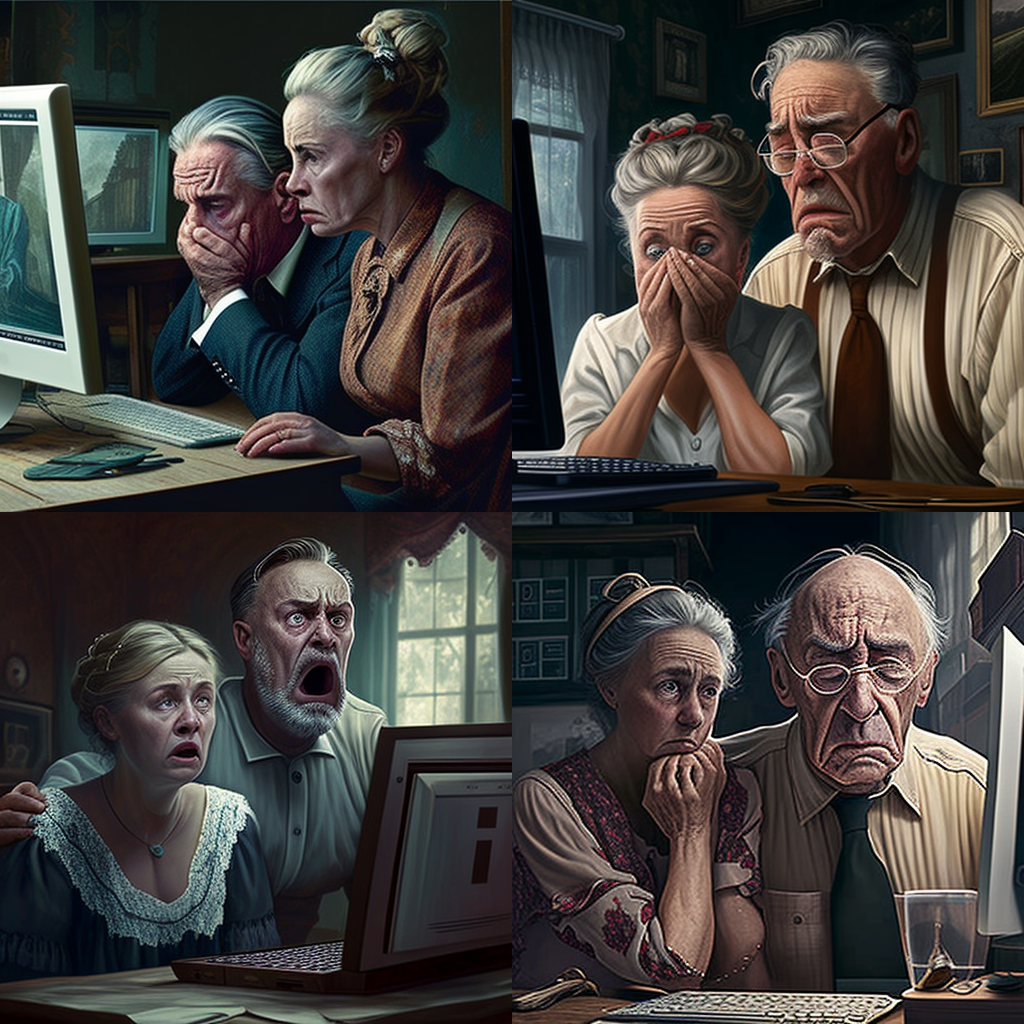 ---
I asked the AI to create a picture of a woman dancing with a man. Looks like this woman isn't having it! She is ready to punch that old man.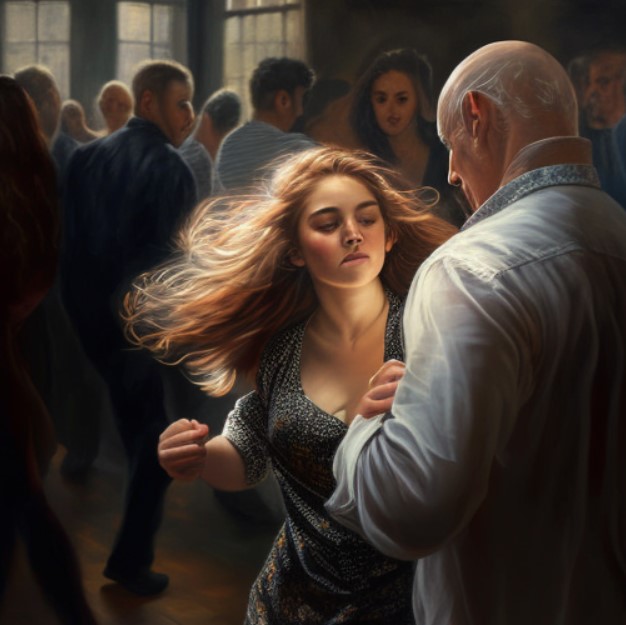 ---
An old woman screaming, but her fists are just all sorts of wrong.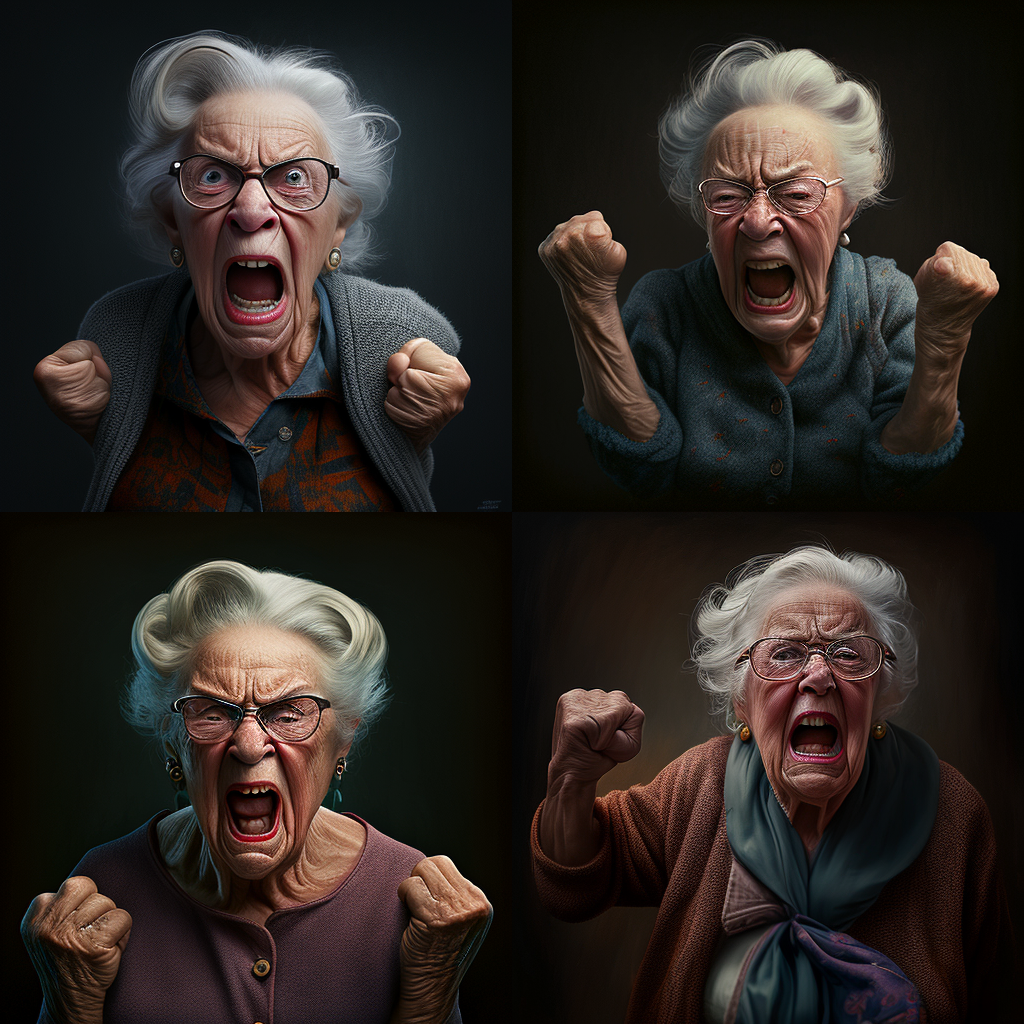 ---
I really just wanted a picture of a cute couple sitting on the couch together looking at their phones. I did ask the AI to have the guy's face sad-looking, sigh… This isn't what I wanted, but close enough?? And the chic in the last picture's, face? Dear me! She might be sucking her thumb for a bit of comfort.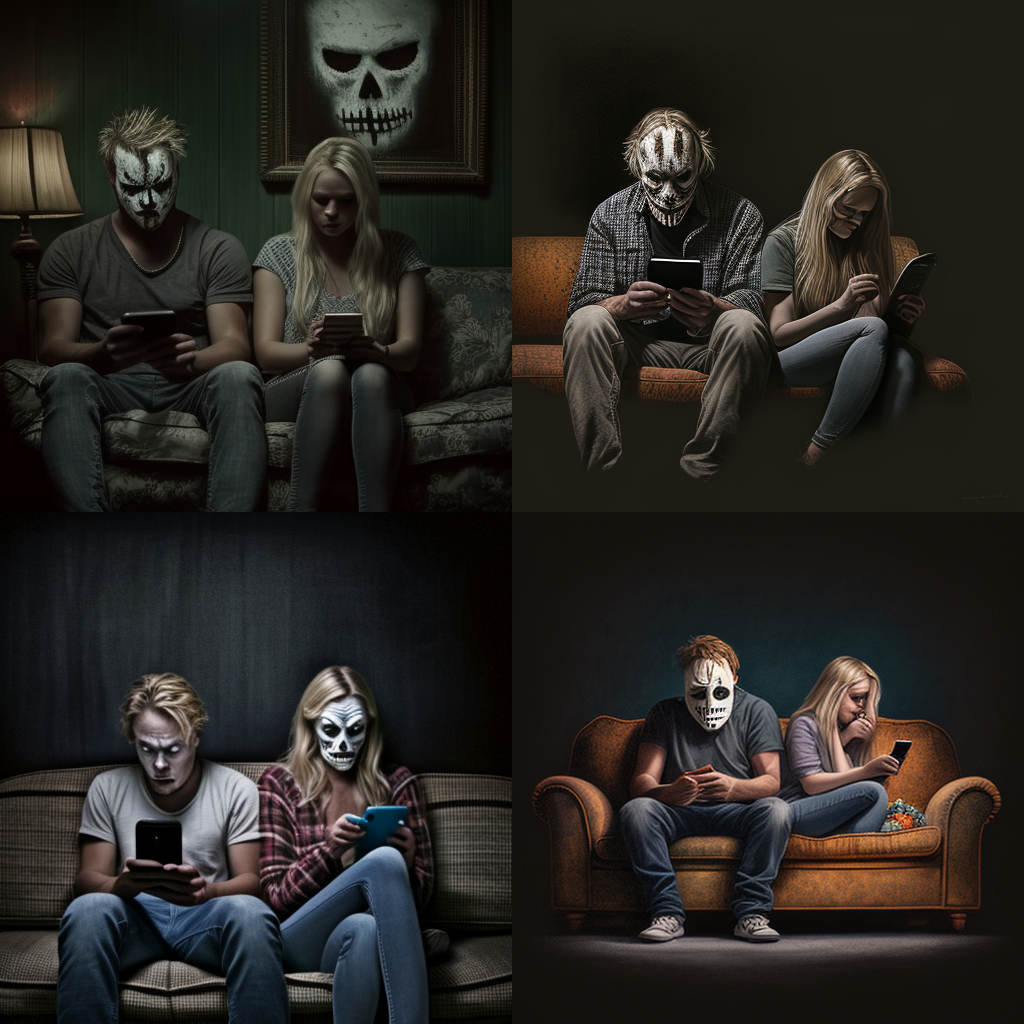 ---
While AI-generated art data has come a long way so far, these hilarious AI fails serve as a reminder that there is still much to learn and improve upon. As with any new technology, there will inevitably be some bumps along the way, but it's these missteps that make the journey all the more interesting, entertaining, and hilarious! So the next time you come across a ridiculous AI-generated artwork, just remember – this is the future, it's all part of the learning process, and feel free to laugh your butt off!
As I create more AI art fails, I will add them to this post. So check back often because I am ALWAYS using Midjourney, it is just so dang fun!
If you want to find out more about Midjourney and join (for free), you can check them out by clicking that link. After you sign up for Midjourney you will need to sign up for Discord (if you haven't already) because they go hand-in-hand with each other and that is how you create your AI art! I think we can follow each other on Discord, so here is my username so you can follow me: shopwithmemama#0876
Excited to see what you create or the Hilarious AI Image Fails you create so we can giggle! 😉
---
PIN IT!