*Product was received, opinions are mine. This post contains my personal affiliate links.
Little Tikes Anchors Away Pirate Ship Water Table
Goodness it has been warm here lately! I am NOT complaining either, we love it! Every chance I get, I am on my deck soaking up the rays with my kids playing nearby.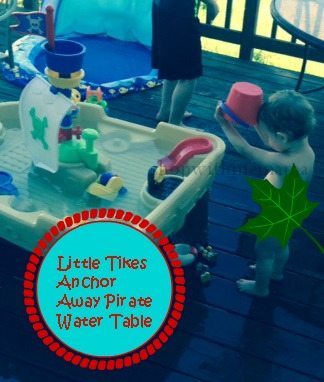 Up until a week or so ago, my little toddler only had a small kiddy pool to play in. But now, he has a new fun toy to play with when he is outside with his mama!! He received the Little Tikes Anchors Away Pirate Ship Water Table to check out and he loves this thing!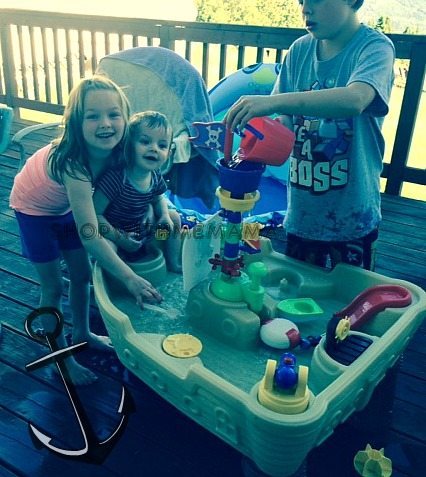 When this came in the mail, it was my 8-year-old boy and 6-year-old girl who wanted to put it together! They actually did for the most part, but I did the screws. Soon, the water table was ready for baby (and bigger kids!) to play with.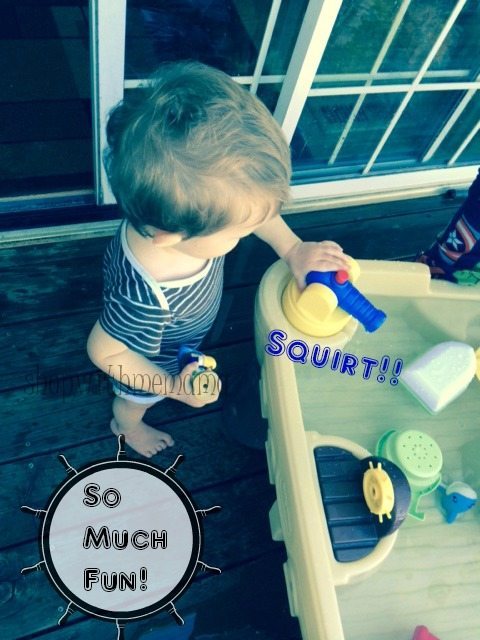 It comes with so many fun little add ons. Like a bucket (for pouring water on sissy's head!) or a squirter toy cannon or a floaty boat for the cute little people that it comes with. I was really impressed with all the accessories in this. It has a cute anchor on the side that makes noises when you reel it up or down. The lookout thing in the middle (that you see my older son pressing down on) pumps water up and out. There is just a lot to this little water table!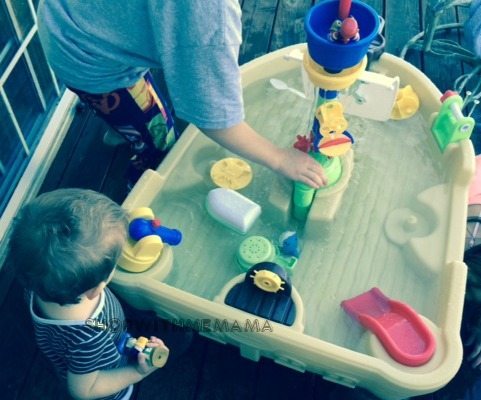 This table is great for ages 2 on up. It was easy to assemble and offers lots of fun, creative play for your little ones.
Features:
• Fun pirate ship themed outdoor, water playset loaded with spinning features
  • Keep water moving with pump or by pouring water into the crow's nest and watch 
    everything spin
  • Spinners cause current in the ship which moves floating objects around
  • Kids can aim and squirt water from the water cannon
  • Steering wheel spins
  • Anchor raises and lowers by cranking the handle 
  • Assembly Required
Buy
You can purchase the Little Tikes Anchor Away Pirate Water Table online at http://www.littletikes.com/. It retails for $79.99!