I don't know about you, but I LOVE mangos! And so I was thrilled when I learned how to make solid lotion mango bars! Dearest me, they are amazing! This Mango Butter Body Lotion Bar Recipe is to die for! My kids and I love making homemade bath and skincare products to use!
It makes your skin so soft and leaves your skin smelling absolutely delicious! Just like a fresh mango! This lotion bar recipe is non-greasy is great for dry skin. You can keep it in the fridge, so it will be a cool feeling when you use it. This would be a great solid lotion bar to use after you have been in the sun all day and to help ease a sunburn.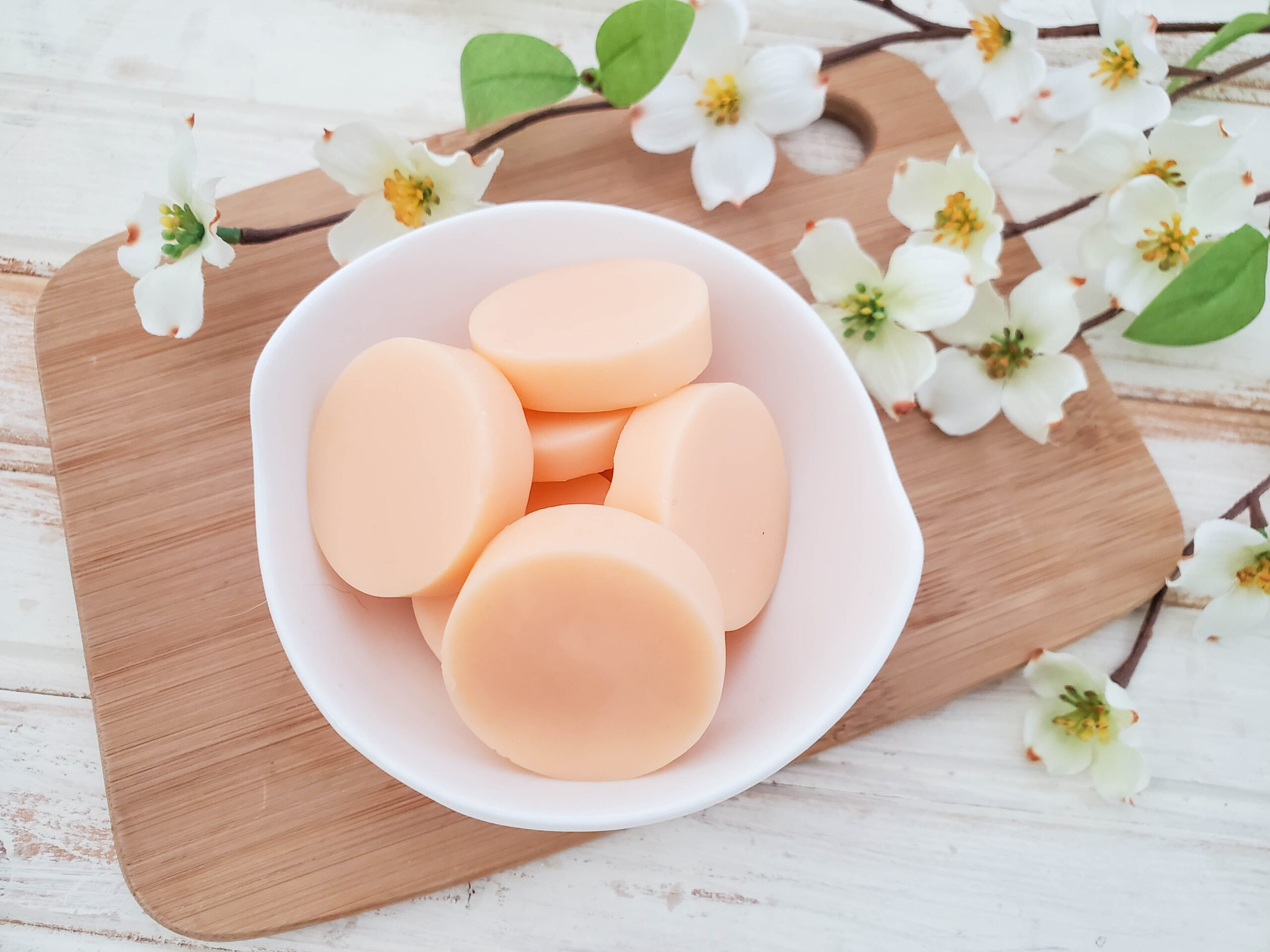 So, if you want to use the best lotion bar ever, I recommend my mango butter body lotion bar recipe! The solid lotion mango bar would also make the perfect gift for a loved one on their special day. Think birthdays, anniversaries, Mother's Day, Father's Day, graduation gifts, and more! Everyone loves a good lotion bar!
Solid Lotion Mango Bar
Let's make some of these yummy scented body lotion bars, shall we? They are easy to make, and you only need a few things so let's get started!
Supplies Needed To Make The Solid Lotion Mango Bars :
This recipe will make 9 bars (if you fill each cavity of the mold ⅓-½ full)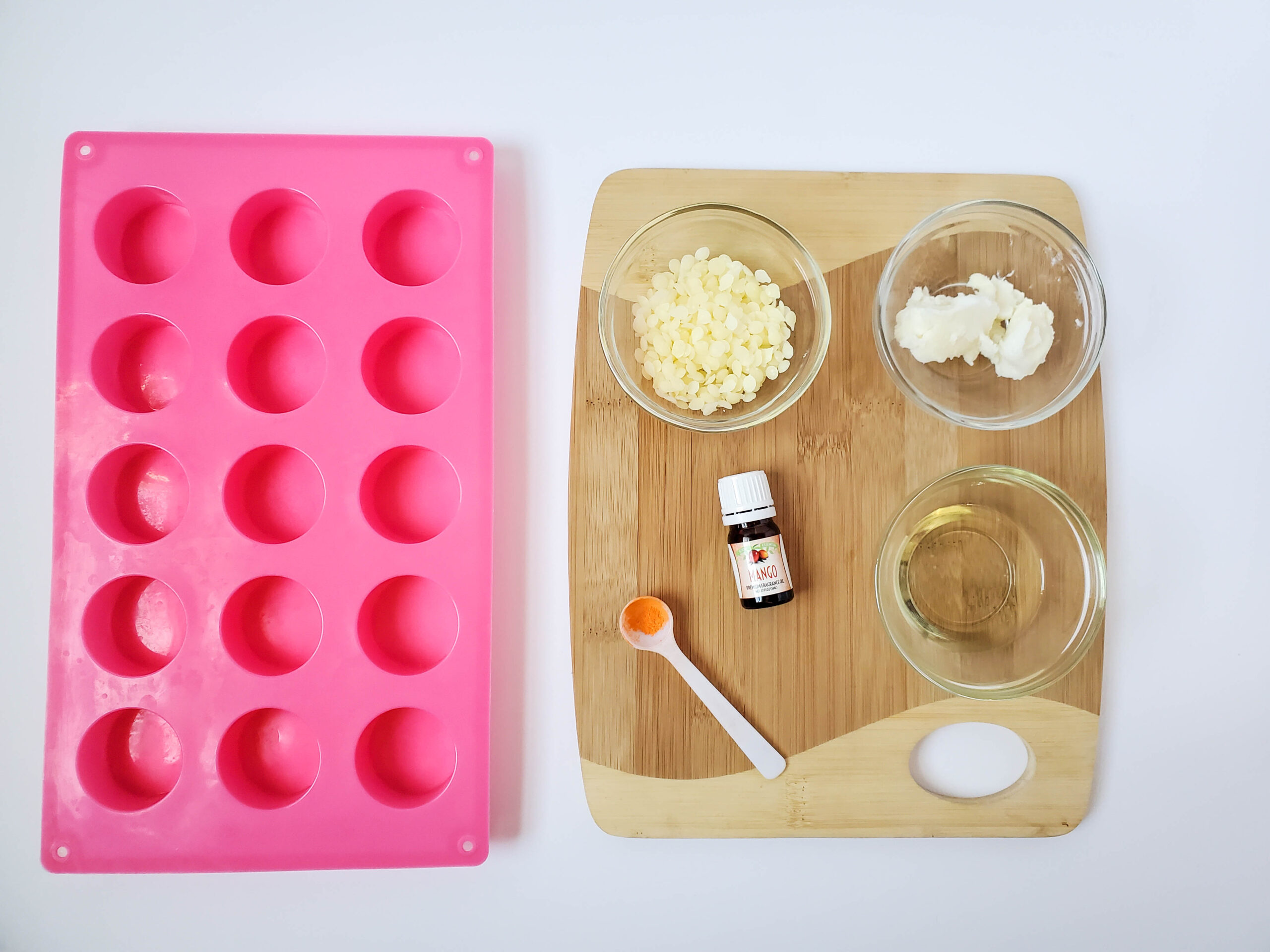 *This post includes my Amazon affiliate links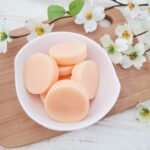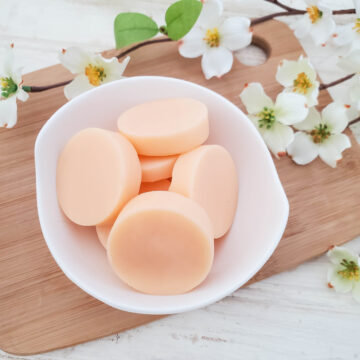 Print
Solid Lotion Mango Bars
These lotion bars make your skin so soft and leave your skin smelling absolutely delicious! Just like a fresh mango! This lotion bar recipe is non-greasy and is great for dry skin.
Instructions
Add shea butter and beeswax to a heat-safe dish and heat in the microwave on high for 1 minute. Remove and stir well. Repeat 1-minute heating sessions until the beeswax is completely melted

Add mica powder and fragrance oil. Stir very well

Pour into mold filling 9 of the mold cavities ⅓-½ full

These bars will set in about 5-10 minutes, and you will see the color change as they harden

Leave in the mold for about 1 hour so that they can become completely solid

Carefully turn the mold upside down and press the bottom of the lotion bar out of the mold

You can keep these in your bathroom or in the fridge and take them out as soon as you are going to use them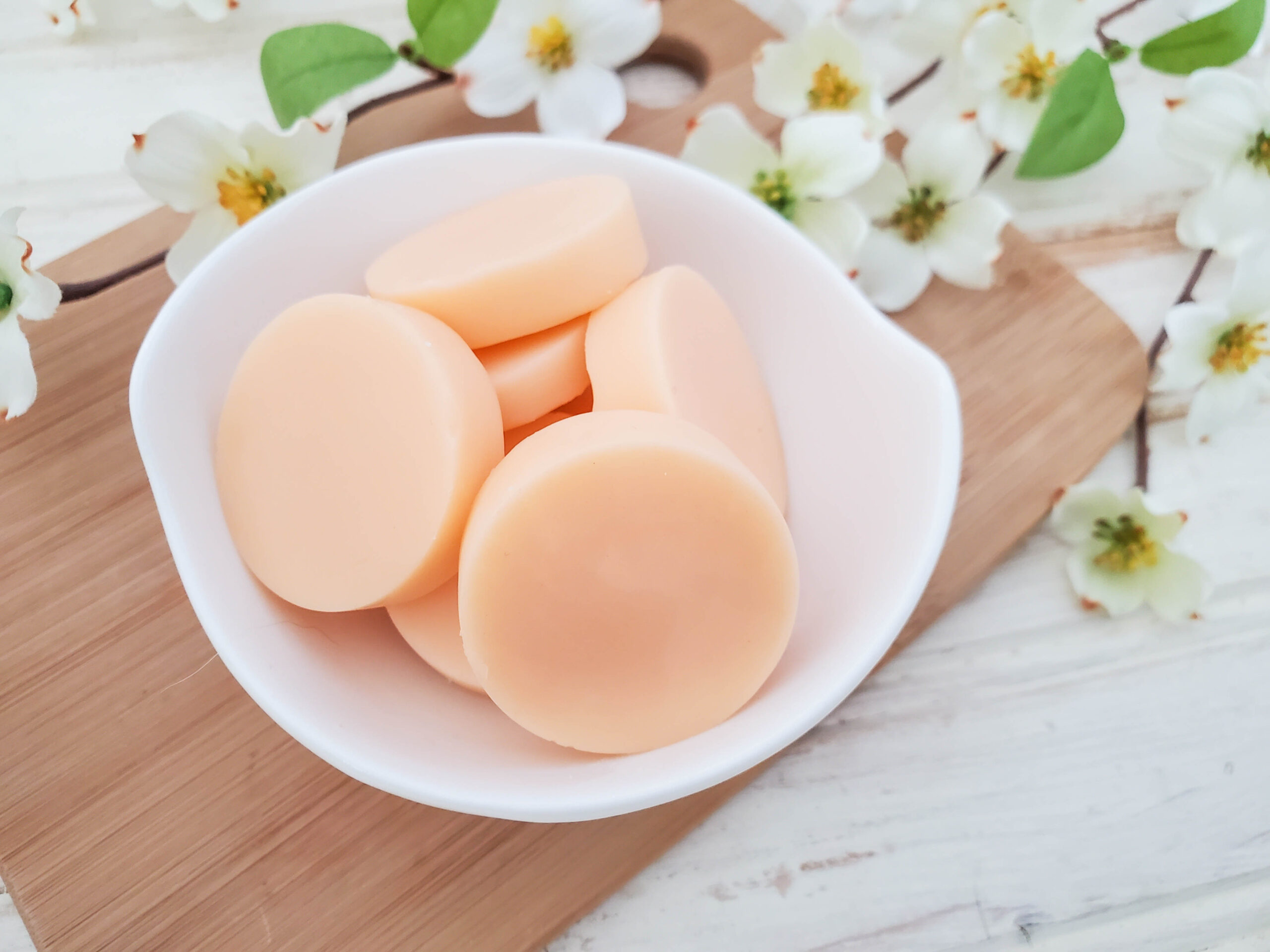 How To Use Lotion Bars
These solid lotion bars are a perfect size and are good for several uses. You can also use these in the shower! I use them right when I get out of the shower and my skin is still a bit wet. Just glide them over your skin wherever you need to be moisturized. Then, I let my skin air dry. After doing that, my skin is SO soft and smells delightful!
Get Your Kids Involved In Making These Solid Lotion Mango Bars!
My kids use them too and help me make them! So, you get 'mom and me' time AND a mango-scented body! That is a win/win in my book! My kids love helping me make these and it makes them feel like they accomplished something. This would be a good homeschool activity.
Let me know if you make these Solid Lotion Mango Bars! I would love to know how yours turn out!
PIN IT!