The love of that yellow sponge never ends! SpongeBob SquarePants: The Complete Twelfth Season now available on DVD from Paramount Home Entertainment and Nickelodeon Home Entertainment. My kids love this yellow creature and all the laughs he brings!
It's time to revisit the adventures of SpongeBob SquarePants and his Bikini Bottom friends in SpongeBob SquarePants: The Complete Twelfth Season, yay!! My kids were really excited to watch this season because there is so much fun and laughter in this season!
*DVD was received. This post includes my Amazon affiliate link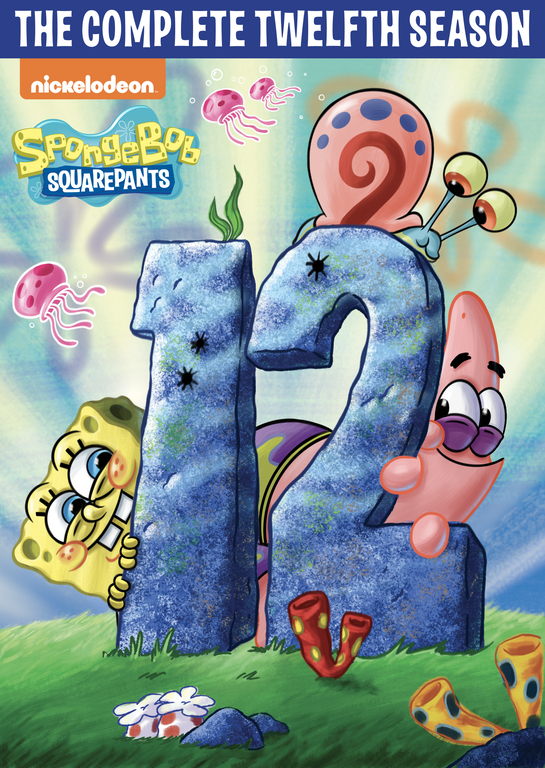 Witness Gary try out a new pair of legs to keep up with SpongeBob and Plankton and practice ruling the world in SpongeBob's aquarium. Join Plankton as he creates clones of himself and Mr. Krabs, and follow Squidward as he tries out another line of work before SpongeBob and Patrick come to ruin it! Watch as the newly reformed "Clean Bubble" takes a job at the Krusty Krab, and Mrs. Puff, Karen, and Sandy take Pearl to a cabin in the kelp for a fun weekend.
Featuring a grand collection of season 12's hilarious episodes, including "SpongeBob's Big Birthday Blowout," SpongeBob SquarePants: The Complete Twelfth Season 3-DVD set is now available for the suggested retail price of $13.99 U.S.
Even if you have already seen the complete 12th season, these episodes can be watched over and over again! My kids literally watch episodes that they have seen already, over and over again! I even enjoy watching the episodes over again. We are a huge fan of Spongebob in this house!
SpongeBob SquarePants: The Complete Twelfth Season Episodes:

Disc 1:
FarmerBob / Gary & Spot
The Nitwitting / The Ballad of Filthy Muck
The Krusty Slammer / Pineapple RV
Gary's Got Legs / King Plankton
Plankton's Old Chum / Stormy Weather
Swamp Mates / One Trick Sponge
The Krusty Bucket / Squid's on a Bus
Sandy's Nutty Nieces / Insecurity Guards
Broken Alarm / Karen's Baby

Disc 2:
Shell Games / Senior Discount
Mind the Gap / Dirty Bubble Returns
Jolly Lodgers / Biddy Sitting
SpongeBob's Big Birthday Blowout
SpongeBob in RandomLand / SpongeBob's Bad Habit
Handemonium / Breakin'
Boss for a Day / The Goofy Newbie
The Ghost of Plankton / My Two Krabses

Disc 3:
Knock, Knock Who's There? / Pat Hearts Squid
Lighthouse Louie / Hiccup Plague
A Cabin in the Kelp / The Hankering
Who R Zoo?
Plankton's Intern / Patrick's Tantrum
BubbleBass's Tab / Kooky Cooks
Escape from Beneath Glove World
Krusty Koncessionaires / Dream Hoppers
SpongeBob SquarePants: The Complete Twelfth Season Synopsis:
Who lives in a pineapple under the sea? SpongeBob SquarePants! Follow the adventures of this enthusiastic, optimistic sponge whose good intentions inevitably lead him and his friends into trouble, even after 12 seasons!
You can check out SpongeBob's ninth season, eleventh season, The adventures of SpongeBob Squarepants, or Holidays with Spongebob on my site! Just click those links! See how much we love good old Sponge around here?! Ha!
A SpongeBob Squarepants Rice Crispy Treat Recipe!
To go along with these hilarious SpongeBob episodes here is an awesome SpongeBob Squarepants Rice Crispy Treats Recipe just for YOU! Can I say 'YUM'???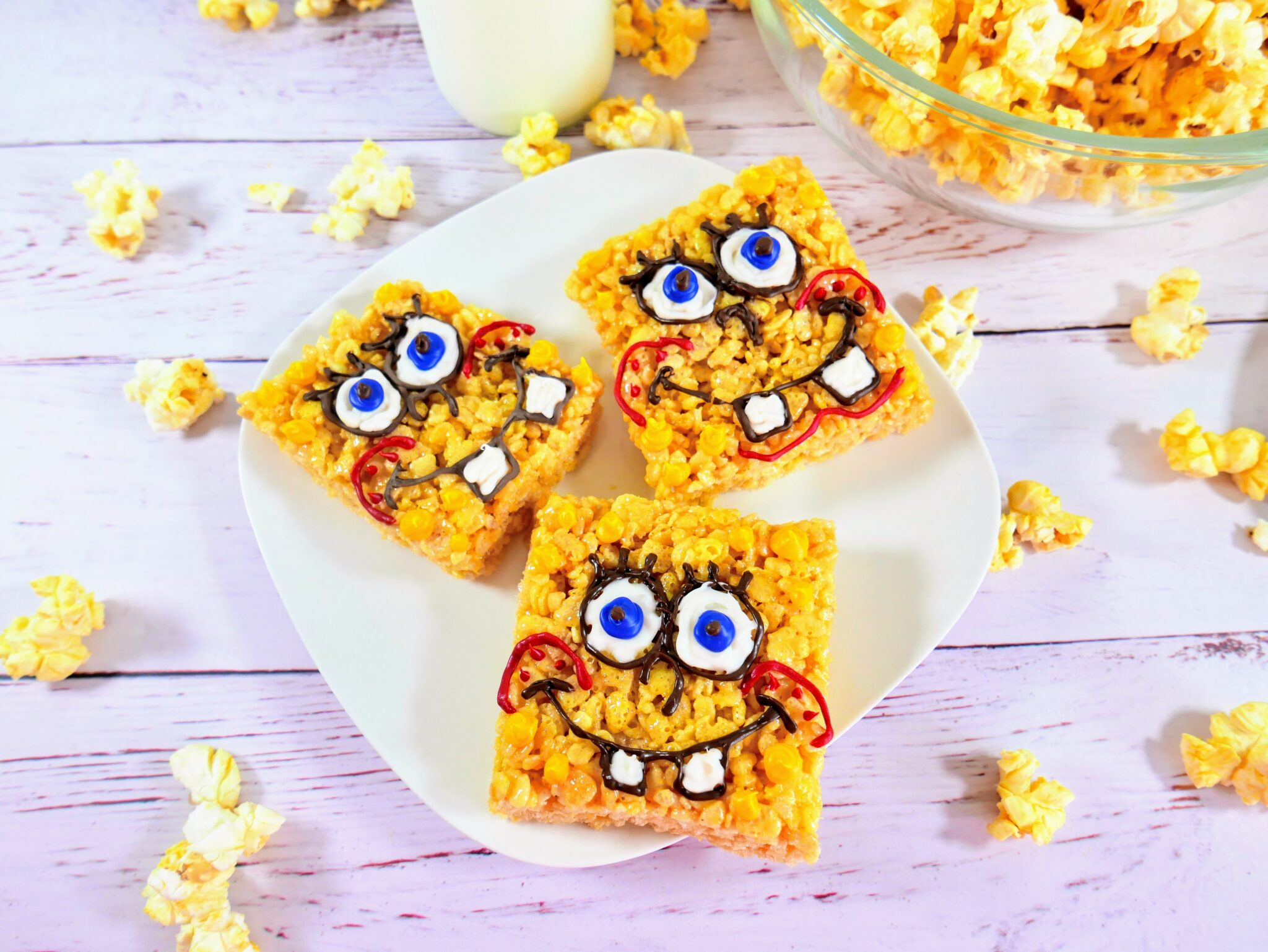 Buy It!
You can purchase SpongeBob SquarePants: The Complete Twelfth Season on Amazon.com!
Win It!
Yay! One lucky person is going to win a copy of SpongeBob SquarePants: The Complete Twelfth Season on DVD! Woot!
Rules
The contest is open to US residents ages 18+. This giveaway will end on February 9, 2021, at 11:59 pm MT. The winner will have only 48 hours to claim their win or a new winner will be selected. I am NOT responsible for lost or stolen mail (DUH!).