This post is all about Choosing Fashionable And Comfortable Clothes! Do you ever feel like you can never win when it comes to fashion? You want to look stylish and current, but you don't want to sacrifice your comfort in the process.
It can be tough to find clothes that check both of those boxes, but it's not impossible. In this blog post, we will discuss some tips for choosing fashionable and comfortable clothes. Stay tuned for some great advice!
*This post includes my affiliate links
Choosing Fashionable And Comfortable Clothes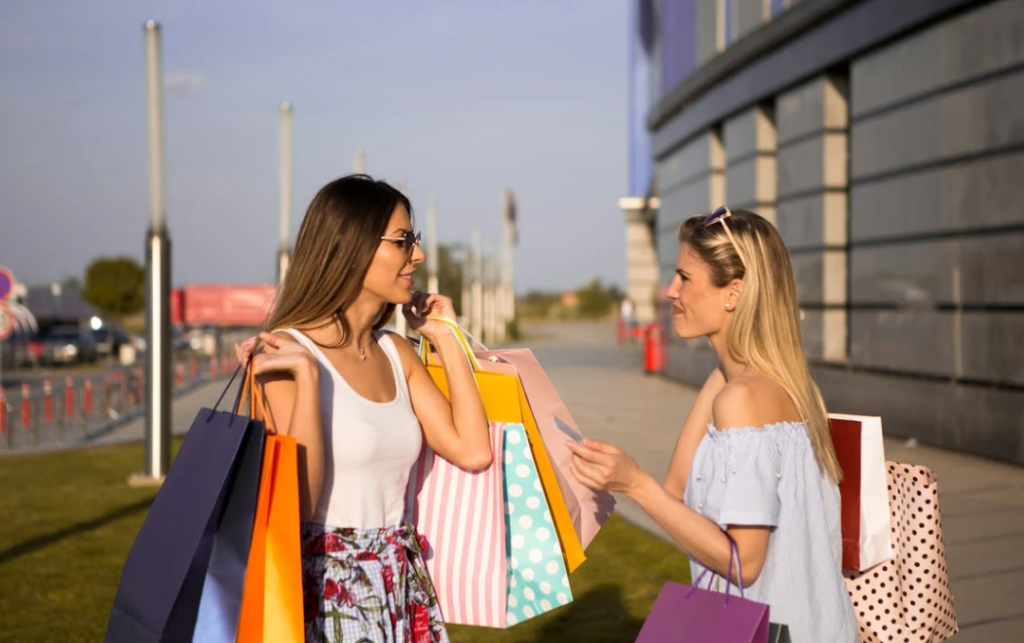 1. It starts with your feet
Compression socks are a must for any woman who wants to be comfortable and fashionable. They provide support for your feet and legs, and they come in a variety of colors and styles. You can find compression socks that match any outfit, and they'll help keep you feeling great all day long.
Some compression stockings even have fun patterns or designs, so you can show off your personality while you're wearing them. If you're going to be on your feet all day, you need to make sure you're taking care of them. That's why we recommend starting with a good pair of compression socks.
These socks will help reduce swelling, fatigue, and pain. Plus, they look great with any outfit. Whether you're wearing jeans or a leather jacket, compression socks will add a touch of style while keeping your feet happy.
Also, don't forget to pack a pair of flats or comfortable shoes to change into when your feet start to hurt. You'll be glad you did!
2. The right bra can make all the difference
Your choice of bra can either make or break your outfit. If you're not comfortable, it will show in your posture and your facial expressions. That's why it's so important to find a bra that fits well and provides the support you need.
There are lots of different types of bras on the market, so take some time to find one that works for you. If you're not sure where to start, ask a salesperson for help.
They'll be able to point you in the right direction and help you find a bra that looks and feels great. Once you've found the perfect bra, don't be afraid to invest in it.
A good quality bra will last longer and provide better support than a cheap one. You'll thank yourself later! When it comes to comfort and fashion, your bra is one of the most important pieces of clothing you'll wear.
3. Clothing with built-in support is your friend
There are a lot of clothing items on the market that offer built-in support. These items are great for women who want to be comfortable and fashionable at the same time. Some of our favorite items with built-in support are tank tops, leggings, and sports bras.
Tank tops with built-in bras are perfect for layering or wearing on their own. They provide support and coverage, without sacrificing style.
Leggings with built-in compression can also be a great choice for comfort and fashion. They'll help keep your legs feeling good all day long, and you can wear them with a variety of different tops.
Sports bras are another great option for support and comfort. They're designed to keep you feeling supported during activities like running or hiking, but they can also be worn as everyday bras.
4. Don't forget about accessories: Choosing Fashionable And Comfortable Clothes
Accessories are a great way to add a touch of style to any outfit. They can also be very helpful when it comes to comfort. If you're going to be wearing high heels, consider carrying a pair of flats in your purse.
That way, you can change into them when your feet start to hurt. A scarf is another great accessory for both comfort and style.
It can keep you warm on a chilly day, or it can add a pop of color to an outfit. If you're looking for a way to add some personality to your outfit, try accessorizing with jewelry or hats.
There are endless possibilities when it comes to accessories, so have fun exploring different options until you find what works for you. You can even add accessories to completely comfy outfits, they don't have to be just for fashion purposes!
5. Look for a relaxed fit
One of the most important things to look for in comfortable clothing is a relaxed fit. That doesn't mean you have to wear baggy clothes, but it does mean avoiding anything too tight or constricting.
Clothing that's too tight can be uncomfortable and unflattering. It can also restrict your movement and make it difficult to breathe.
On the other hand, clothing that's too loose can also be uncomfortable. It can make you feel like you're swimming in fabric, and it can be distracting.
The key is to find a happy medium between these two extremes. Look for clothes that fit well and allow you to move freely. Avoid anything too tight or too loose, and you'll be sure to find an outfit that's both comfortable and stylish.
6. Consider the fabric
The fabric of your clothing can also make a big difference in terms of comfort. Some fabrics are simply more comfortable than others.
Cotton is a popular choice for comfortable clothing because it's soft and breathable. Linen is another good option, as it's light and airy. If you're looking for something a little warmer, try wool or cashmere.
These fabrics are cozy and will keep you warm on chilly days. When it comes to summertime, there are a few different options to choose from.
Linen is always a good choice, but you might also want to try something like bamboo or silk. These fabrics are lightweight and will help keep you cool when the temperatures start to rise.
No matter what time of year it is, there's a fabric that's perfect for both comfort and style. You should avoid scratchy fabrics like polyester or nylon, as they can be very uncomfortable.
7. Know when to sacrifice style for comfort
There will be times when you have to choose between comfort and style. If you're not sure what to do, it's always best to err on the side of comfort.
That doesn't mean you have to sacrifice your sense of style, but it does mean that you should choose clothing that's going to be comfortable for you.
If you're not sure whether an item of clothing is going to be comfortable, try it on before you buy it. Take a few minutes to walk around in the store and make sure that the clothing feels good against your skin. If it's constricting or scratchy, it's probably not going to be very comfortable.
For example, if you're attending a formal event, you might need to wear something a little more dressy than you're used to.
In this case, it's okay to sacrifice comfort for style. Just make sure that you're not going to be too uncomfortable with what you're wearing. If you are, it's probably not worth it.
8. Choose clothing that's appropriate for the occasion
Another thing to consider when choosing comfortable clothing is the occasion. You probably won't want to wear the same thing to a formal event that you would to the beach. It's important to dress for the occasion, and that means choosing clothing that's appropriate for the setting.
If you're not sure what to wear, it's always best to err on the side of caution. That means dressing up rather than dressing down.
For example, if you're unsure whether jeans are appropriate for a wedding, it's probably best to avoid them. However, if you're attending a more casual event, jeans might be perfectly acceptable.
The key is to know your audience and dress accordingly. Some people are more comfortable dressing up, while others prefer to dress down. There's no right or wrong answer, but it's important to be aware of the dress code before you choose your outfit, comfy or not.
9. Consider your style
Your style will also play a role in choosing comfortable clothing. If you're someone who likes to dress up, you might not be as comfortable in casual clothing. On the other hand, if you're more of a cozy sweater and leggings kind of person, dressing up for an event might make you feel out of place.
It's important to dress in a way that makes you feel comfortable and confident. If you're not sure what your style is, take some time to experiment with different looks.
Try something new and see how it makes you feel. You might be surprised at how good you look (and feel) in clothes that are outside of your comfort zone.
You can also get professional help with this by going to a stylist or personal shopper. They can help you figure out what styles work best for you and your body type. It's an investment, but it's worth it if you want to find clothing that makes you look and feel your best.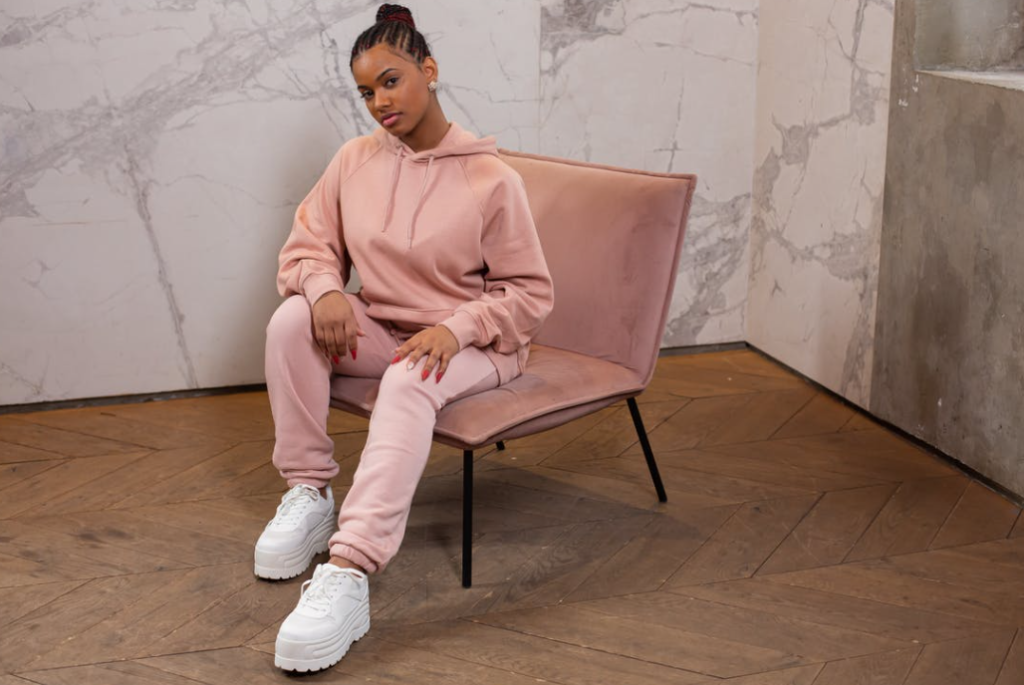 By following these tips, you can have the best of both worlds: fashionable and comfortable clothes that make you feel great.
So next time you're getting dressed, don't sacrifice your comfort for style. With a little bit of effort, you can have both! Thanks for reading. We hope this blog post was helpful.