I am a designer jeans type of gal, but I do own a few pairs of regular jeans too. I am VERY picky when it comes to my jeans. They have to have a certain look and feel to them. They also have to make me look slimmer then I really am 🙂
Jeans that can slim you down are a big 'YES' in my book! Recently I was sent a pair of Lee Jeans to try out. I own several pairs of these jeans and love the brand. You can search my blog if you don't believe me!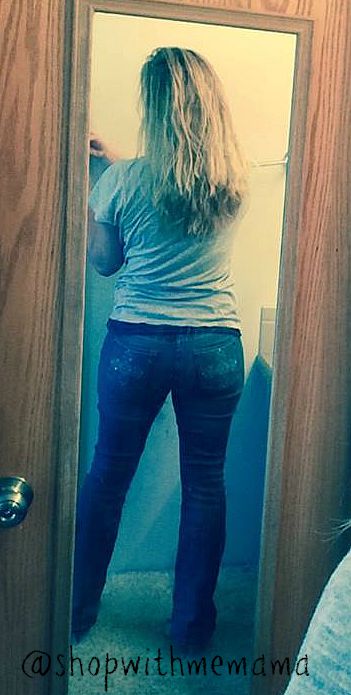 The jeans I chose from Lee Jeans was the Slender Secret Madeline Bootcut Jean. These are really cute and I chose these particular jeans, because I loved the little details on the back pockets. I thought they were really stylish. I was right! They fit me sooo good and feel sooo good on.
They are a softer material and the material moves with me as I bend and twist throughout the day. They stay up and don't sag down AND they seem to make me look slimmer. I DO have a LOT of 'junk in the trunk' as you can see in the picture, BUT (no pun intended 😛 ), these jeans make my butt look good. After saying all of that, I truly love these jeans.
Jeans that slim you down is probably every women's dream jeans, am I right? If you are looking for a great pair of jeans that does not have the designer jeans price tag, I definitely recommend these! I love how the ultra stretch denim contours to your curves while retaining its shape throughout the day!
My husband and kids wear Lee Jeans too. In fact, stay tuned for a new review from Lee Jeans! My hubby will be reviewing his favorite pair from Lee! Also, my toddler has a little pair of Lee Jeans that he has had since birth (he can finally wear them!) and they are his go-to jeans! I love them on him! My older kids have several pairs of Lee Jeans too! I guess we are just a Lee Jeans family 🙂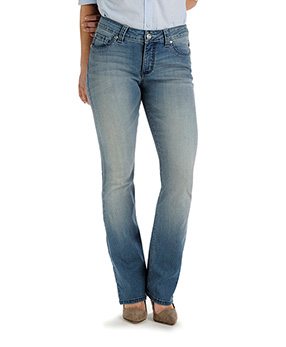 Buy
You can purchase the jeans I received or you can check out Lee Jeans other great products, by visiting them online at http://www.lee.com/. The jeans I received were $62.00 but are now on sale for only $39.99!
Win!
One person will win any one product they choose, on Lee.com!
Rules:
Contest is open to US 18+. Giveaway will end on October 14, 2015 at 11:59 PM PST. Winner will have 48 hours to confirm their win, after I email them, or a new winner will be chosen. I am not responsible for lost or stolen mail.