I have to admit, I rarely shop for myself let alone care about what sheets or fine linens are on my bed. However, since I am started to 'self-care' a bit more, I am starting to care a bit more about things like this.
Having some nice sheets, fine linens, and luxury bedding to crawl into each night after a long, hard day is a MUST. Now I know this. I use to just slap sheets onto my bed not caring about the thread count or how they looked. And, believe it or not, I did not sleep all that well because of this. Well, it may not have been excluded because of the cheap sheets, but it certainly was a factor in me not sleeping as well as I could have been!
*Fine Linens were received. This post includes my affiliate links.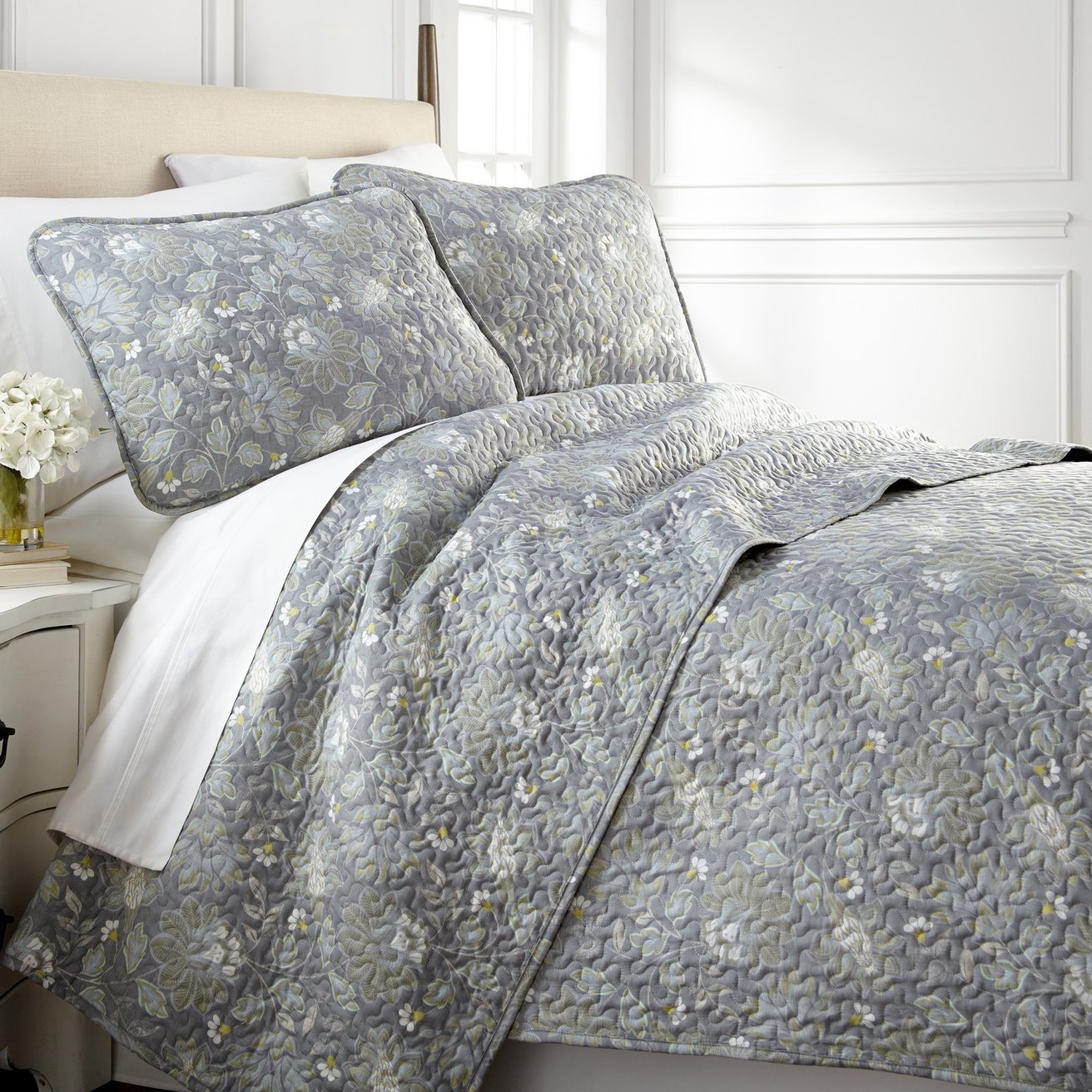 The older I get the more I realize that taking care of me, is something that HAS to be done each day or I can't be the best mom to my kids and wife to my hubs. Fine linens are now on my bed and I have gorgeous, luxury bedding and fine linens too! I received some gorgeous fine linens and luxury bedding from SouthShore Fine Linens. I am thrilled with everything I was sent!
SouthShore Fine Linens is an online luxury bedding store out of Las Vegas and they carry some affordable, luxury bedding. They have a wonderful selection of fine linens, quilts, duvet covers, comforters, sheet sets, bath towels, and accessories!
Fine Linens And Luxury Bedding
The products I received from SouthShore Fine Linens are:
Infinite Blossom Reversible Quilt Set
Extra-Soft Neutral Solid Color Brushed Microfiber Deep Pocket Sheet Set in Light Gray
Winter Brush Print Ultra Soft And Supreme Quality Sheet Set
I got the Infinite Blossom Reversible Quilt Set for my bed and I love it! It is so beautiful on my bed! Now, I just need a headboard to complete the look! I love that the same design is on the other side of the comforter, so I can turn it over for a bit before it goes into the washing machine.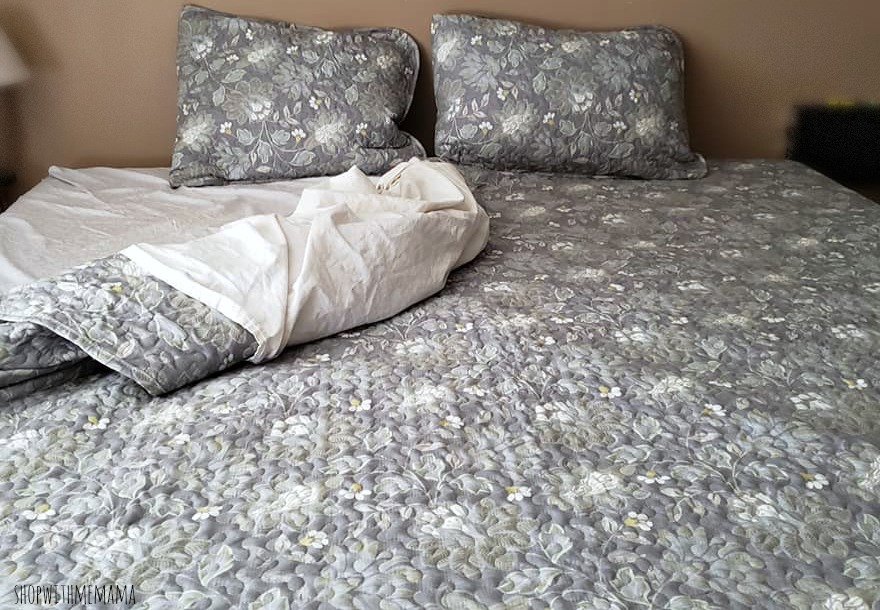 It is perfect for the summer months too. It is light, yet keeps me warm at night and comfy. Create a restful retreat and a relaxing vibe with SuthShore Fine Linen's beautiful Infinite Blossom Quilt and Sham Set. The charming design is elegant and will give your space an upscale classic boutique look! Love these fine linens!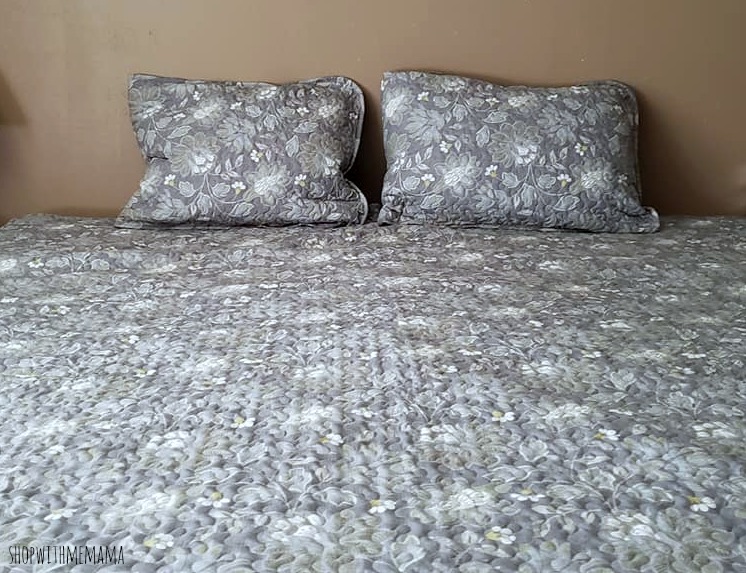 Features:
Material: High-Quality 110 GSM Microfiber
Double Brushed for added Softness
Reversible Floral Printed Pattern
Set includes: 1 comforter and 2 shams (1 sham in Twin/Twin XL set)
Lightweight for all Seasons Comfort
Fade, Wrinkle, and Shrink-Resistant
Easy Care Machine Washable
The Extra-Soft Neutral Solid Color Brushed Microfiber Deep Pocket Sheet Set is SO comfy. I got these for my oldest son's bed. These sheets come in 14 different colors, so lots of colors to choose from! The deep pockets on these sheets make it so that they don't come off as easily. My son tends to move around a lot when he sleeps and his previous sheets came off all the time! He loves that these sheets don't do that.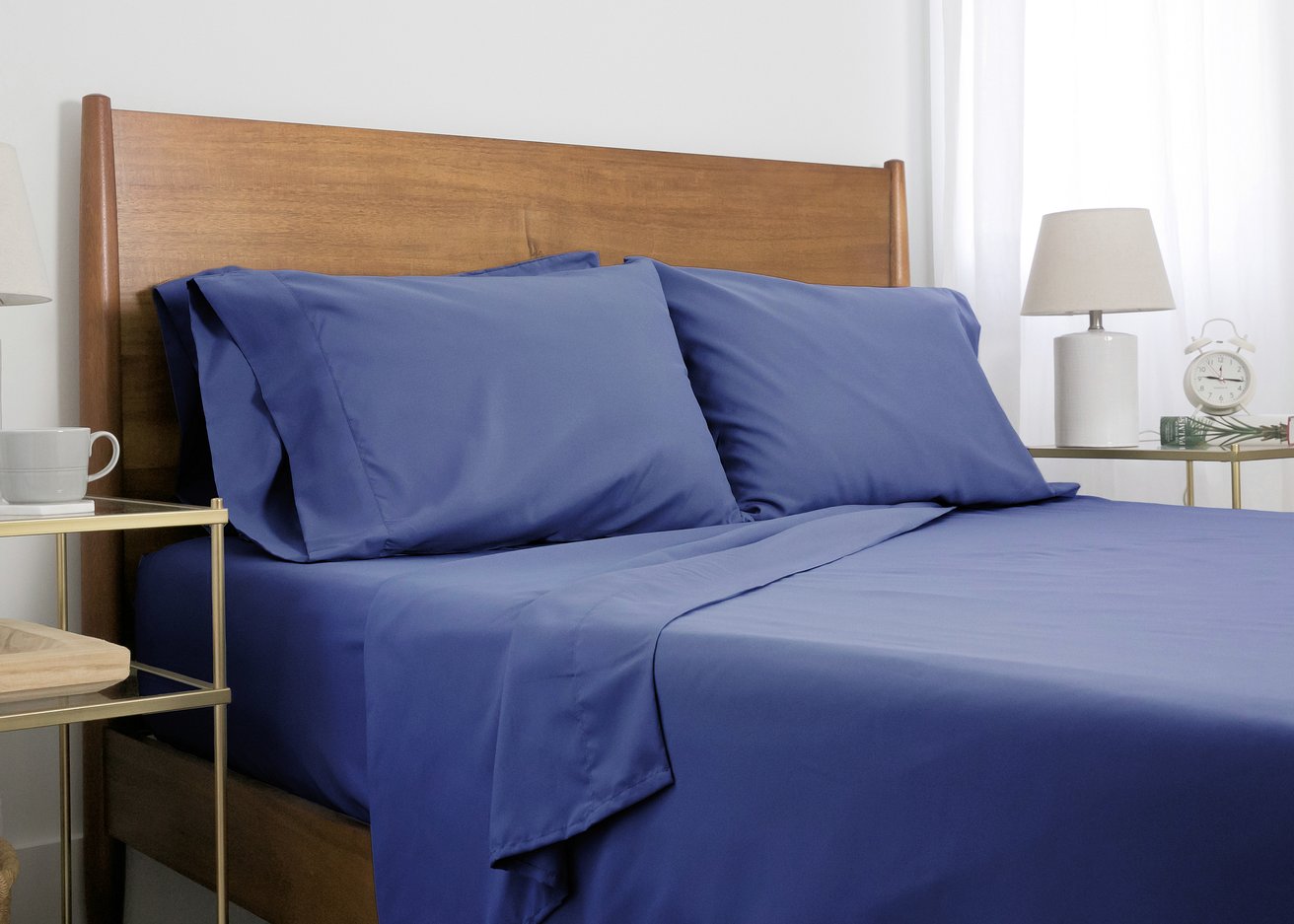 These sheets are made with high-quality Microfiber, and they are ultra-soft and comfortable. They are available in an array of sizes and colors. This sheet set is perfect for styling your college dorm room bedding or updating your master bedroom in your home, SouthShore Fine Linen offers hard-to-find affordable split king sheet sets for your adjustable mattress, too! You can complete the look and have fun mixing and matching your bedding with the coordinating duvet cover!
The Winter Brush Print Ultra Soft And Supreme Quality Sheet Set was for my daughter. She recently updated her room and was looking for some comfy sheets to nestle down in. She loves how soft and comfy these sheets are and really likes the cute design too.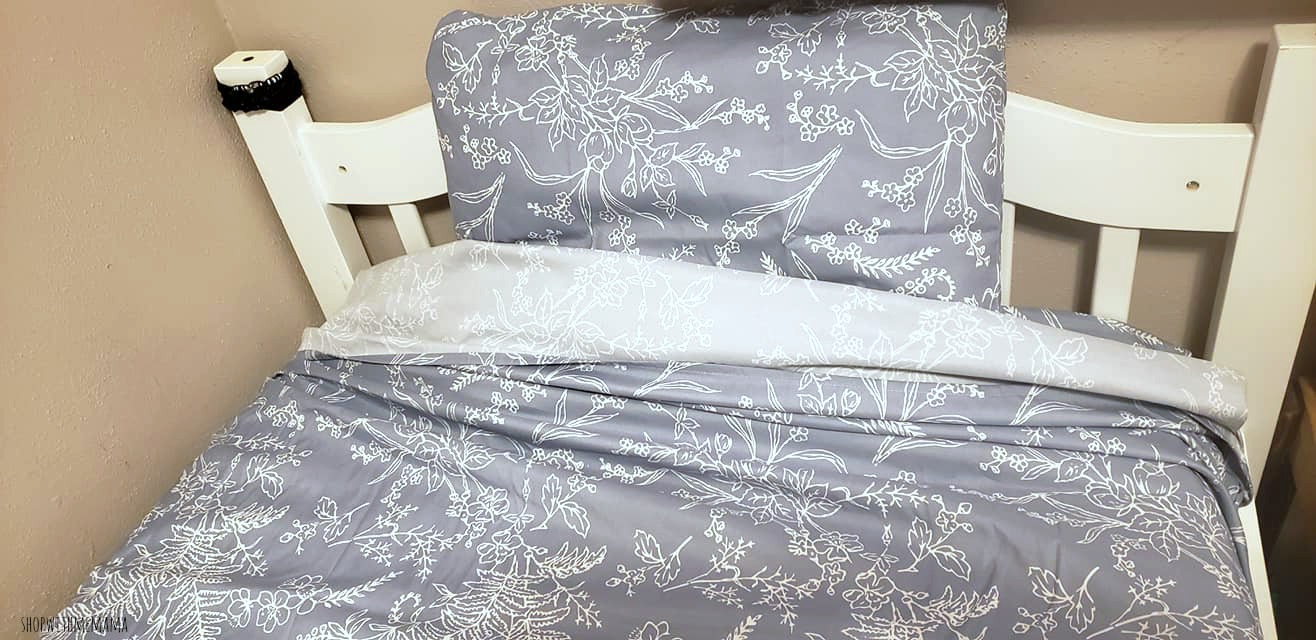 Don't skimp on your comfort when deciding on the best sheets for you. Their deep pocket Winter Brush sheet set is so comfortable and soft because its made with the highest quality 110 gsm microfiber.
This set includes a fully elasticized fitted deep pocket sheet set, and beautiful envelope pillowcases that thoroughly cover your entire pillows. These sheets offer the perfect opportunity to mix and match between floral prints or coordinating solid colors and tie back to the whole Winter Brush bedding collection found here.
Color Options; Warm Sand (tan) Print, Teal Print, Black and White Print, BluePrint, Warm Sand Solid, Teal Solid, Black Solid, Green Solid
Whether you are buying fine linens for yourself or as a gift, SouthShore Fine Linens has some great options for you to choose from at super affordable prices and are constantly having great sales!
Since I am talking about fine linens, sheets, and quilts in the blog post, I wanted to share with you ways I help myself fall asleep each night. Below, are some helpful tips on falling asleep at night!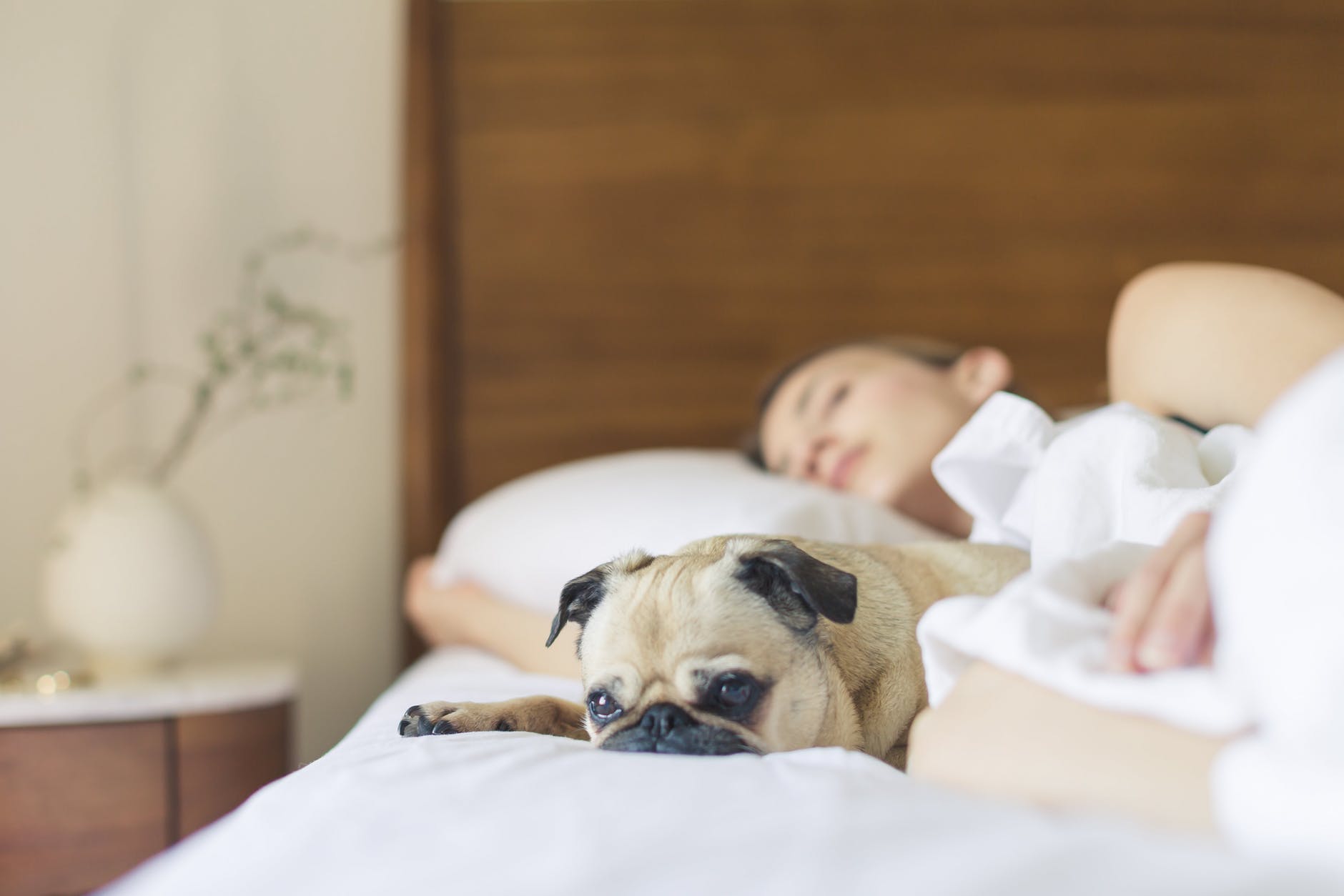 5 Ways To Fall Asleep
*Sound Machine! Oh, yes. Without a sound machine in my room at night, I will NOT be falling asleep anytime soon. I must have one on all night long. I have this sound machine and love it. We just have to get it working again!
*Fan. I am not sure about you, but I and my hubs have to have a fan on at night when we sleep. Even in the wintertime! Even though we have the sound machine on all night, I still need to hear a fan too! Also, I need air circulating in our room when we sleep. I have a phobia of breathing in 'dead' air 😉
*SOFT Sheets! Soft sheets are my newest must-have. No other sheets will do it anymore for me. So, get yourself some fine linens asap!
*Nice quilt or comforter. Since I sleep with the fan on all night (even in the wintertime), I need a nice, cozy comforter or quilt on my bed to cover me up. SouthShore has some great ones, but I am loving my newest one from them!
*A good book! Nothing is better than crawling into your bed and opening up a good book! Reading a book at night helps make me sleepy! I used to be on my phone before bedtime but that just made me more awake and it was so hard to fall asleep. Books are WAY better! Promise! I am reading this book right now and love it!
Buy
You can purchase wonderful fine linens, bedding, and more online at SouthShore Fine Linens.