This post is all about how to Keep Your Home Cool with the Marchpower Foldable Standing Fan. Summer is still here and boy has it been HOT this year! We don't have central air in our home only because we live in an older home. We hope to get it installed at one point though! But for now, we use portable air conditioners and fans!
One fan I love and am excited to tell you about is the Marchpower Foldable Standing Fan. It keeps our living room cool and liveable!
*This post includes my affiliate links
Marchpower Foldable Table and Standing Fan
This fabulous fan can be used on a table or as a standup fan! It is so versatile and I love that. It is also rechargeable and is equipped with a 7200mAh rechargeable battery.
It can be used wirelessly for 5 hours and up to 28 hours after being fully charged (the available time depends on the wind speed ). The charger floor fan can be used while it is charging.
It also comes with a storage bag so you can safely and easily transport it to outdoor activities, bring it when traveling, camping, picnics, and more! I use this fan when I am working on my laptop during the day!
This fan is REALLY quiet too. I was surprised at how quiet it was the first time I turned it on. I love this so much! It has 5-speed levels. You can set the speed according to the temperature around you. It gives a pleasant wind chill effect that I love.
And guess what? It comes with a remote and is remote-controlled! So, no having to get up from where you are comfortably sitting to change the fan settings/speed or turn it off! It also has a timer too!
The remote is good within 4-5 meters. For the timing function, you can choose 1,2,4, or 8 hours. After that time, it will automatically shut off.
This summer fan with an oscillator function can be a convenient way to keep yourself cool, without getting a chill. Since the stream of air will not constantly be on your skin, your body will hold on to a reasonable amount of heat, keeping you at an optimal temperature.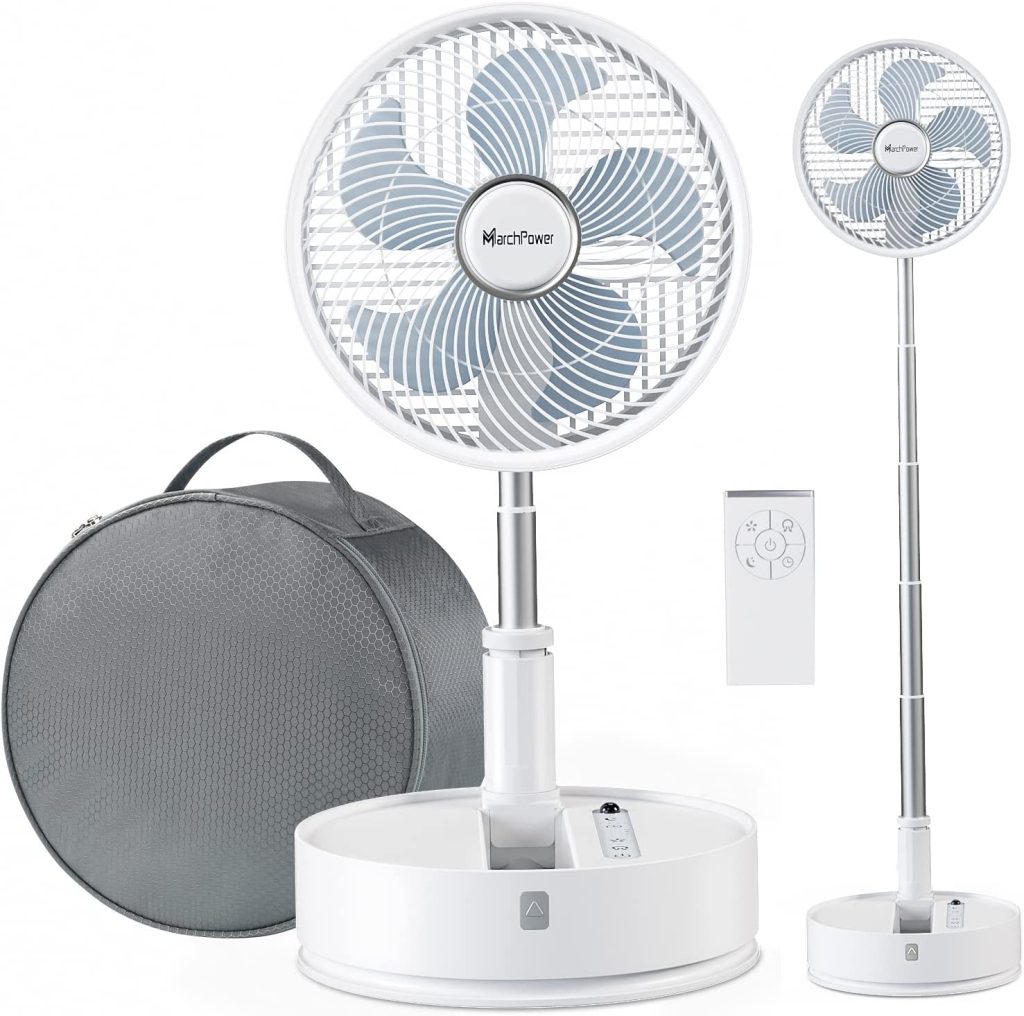 The height of the foldable floor fan can be fully adjusted from 5" to 36", (9″x9″x5.6″ folded size, 16″~36″ adjustable height) it can be used as a table fan, floor fan, or pedestal fan. Thanks to the folding abilities it's convenient to store and save space. Perfect for shops, offices, restaurants, and, even small spaces inside your home. I use mine in an area downstairs in our home which is a small living room area.
This is a great fan and is sturdy. It keeps my downstairs cool and I really like that I can adjust it to a standing fan or keep it as a table fan. The remote control is nice to have because I don't have to get up each time I want to adjust the settings on it.
I love that you can recharge this fan and not have to always have it plugged into the wall. I also like that it goes back and forth so that it is constantly cooling down the whole room. It is quiet and keeps me really cool on those hot, muggy days. I use the Marchpower Foldable Table and Standing Fan all the time, and I especially LOVE to use it when I am working out! It keeps my body cool so that I can work out harder!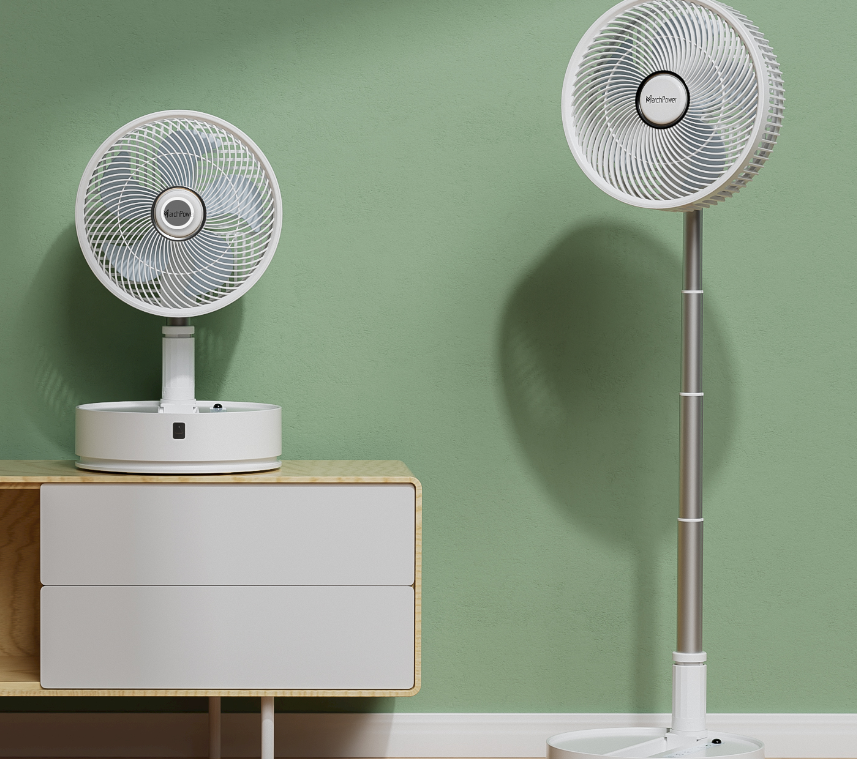 Buy
The Marchpower Foldable Table and Standing Fan can be purchased on Amazon.com.
Discount Code!
Here is a discount code for the Marchpower Foldable Table and Floor Fan for 10% off. Use code: 4BBF8755 This code expires on March 3, 2023.