Today we are discussing the Mira Home Fertility Test And Ovulation Tracking Device. If you read my blog, you know that I talk a lot about ovulation, trying to conceive, miscarriages, and more. Why? Because I have had a heck of a time getting pregnant, staying pregnant, and having experiences with secondary infertility!
I KNOW how frustrating it can be!! Trust me, I KNOW! That is why I wanted to let you know about the Mira Home Fertility Test And Ovulation Tracking Device. This fertility-tracking device is awesome!!
I know I am 45 years old. I started trying to conceive in my early 30s. But, at first, my hubby and I did NOT want any kids. We 'accidentally' got pregnant when I was 31 and when I lost that baby I realized how much I WANTED a baby. So, my hubby and I tried and we got pregnant a few months after my first miscarriage.
*This post includes my affiliate links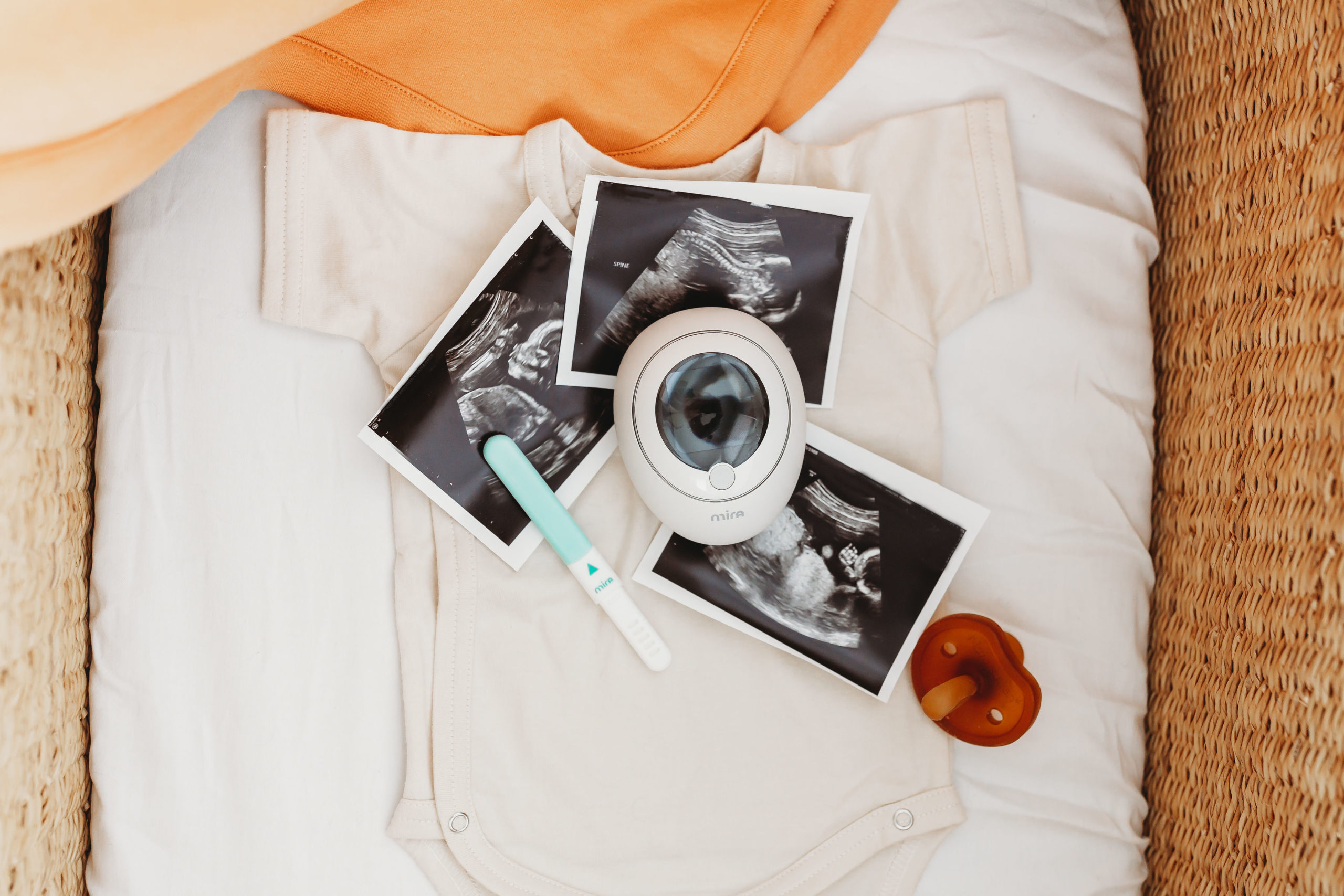 We were SO happy! There were a lot of scary moments in that pregnancy though, lots of bleeding and weird pains. I went to the ER numerous times to hear the baby's heartbeat, just to ease my mind a bit.
A pregnancy AFTER a miscarriage is the worst. You just can never enjoy the pregnancy! You are ALWAYS worrying about losing that baby too 🙁
I have had a miscarriage in between every live child I have. Last January, I found out I was pregnant again, but quickly found out I lost it last March. That was SO devastating!!
Why? Well, first of all, every miscarriage is devastating! But, I was 44 years old and figured that was my LAST chance to get pregnant and have another baby.
And? I lost it. It was just taken from me. I was and still am VERY bitter about that. I mean, why allow my body to become pregnant and then take it from me just like that? How freaking UNFAIR!
Now I am 45 and I have never seemed to fall pregnant again. Absolutely unfair and makes me really sad. I would love to have another child, one more, but I am feeling defeated, I really am. I mean, who has a baby at 45? I only wish I had started my family sooner! But, I didn't…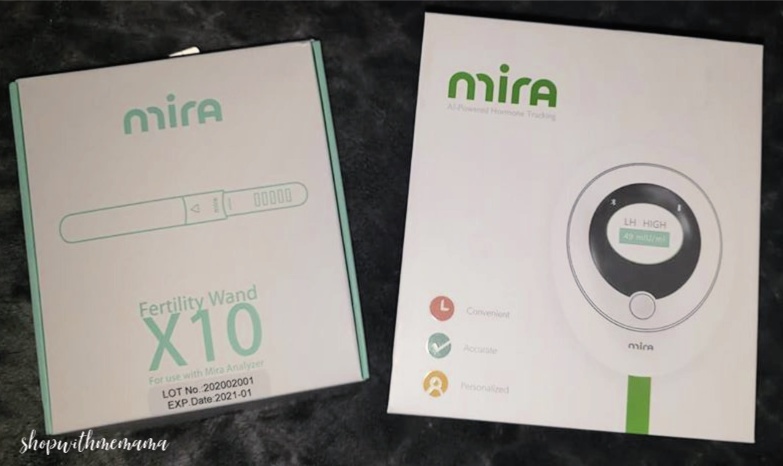 Mira Home Fertility Test And Ovulation Tracking Device
So, in comes the Mira Home Fertility Test And Ovulation Tracking Device. I was sent this to review and try out about 3 weeks ago. I am still waiting to ovulate, but I have used the Mira to start tracking my ovulation and it is getting to 'know' my body and cycles.
The more you use Mira, the more it will know your body and can help predict all of the most important information about your cycles to help you conceive quicker (hopefully in my case!!).
I have tried SO many things in the past, to help with tracking my ovulation that I was feeling a bit burnt out! Who wouldn't, right? So, the Mira is kind of my last hope at trying to catch a quality egg!
I am praying it will happen, but if not, I will be happy with the 3 beautiful, healthy babies I have now. Duh, of course, I am ALREADY blessed, so no need to tell me that!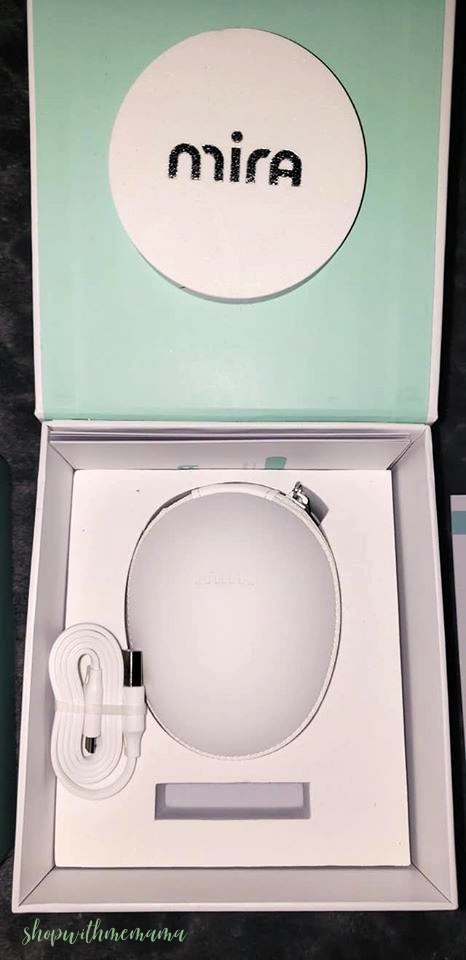 How Can Mira Help Me?
There are many people that are trying to conceive, like me, that try at the wrong times. Some people truly do not know when the right time to have intercourse is. When is their most fertile time? It can be hard to pinpoint that is for sure! I know firsthand!
Researchers found that only 12.7% of women estimated their ovulation time correctly! Can you believe that?? And, only 55% of women estimated their ovulation within their fertile window! So, there is so much room for error, and not conceiving it is mind-boggling!
The Mira tracks your key fertility hormone concentrations to give you personalized insights into your cycle as well as maximize your chances of getting pregnant. The more info you put into it, the more it gets to know you and your cycles, which is so nice! Less thinking on my part.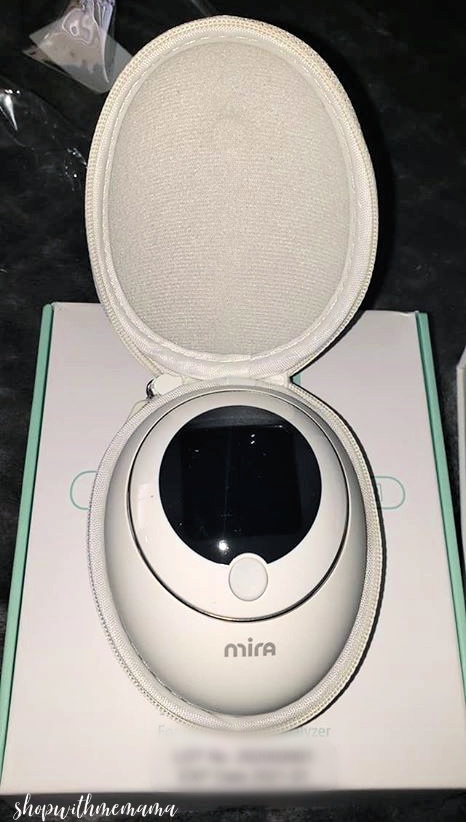 My Fertility Appointments Were Cancelled Due To COVID-19 🙁
A lot of women who are trying to conceive and having difficulty doing so, right now, with the pandemic going on, can be extra stressed out. Why? Because most fertility treatments and consultation appointments were canceled due to the pandemic, having the Mira Fertility monitor at home is even more important for someone who is TTC.
Maybe they had an IUI (I have had numerous IUI's with NO success), or IVF scheduled and now that is impossible for them to have the procedure done. Extra stress is NOT helping, trust me.
It sucks, it really does BUT, Mira can help you out. Maybe not give you the much-needed IVF or IUI procedure you had scheduled, but Mira can help with pinpointing those extra fertile days so that you have the best chance possible, of trying to conceive naturally.
There is hope, there are true stories out there, that give me hope. That gives women who are unable to conceive naturally, hope. Maybe they CAN conceive naturally.
There are ALWAYS hopeful stories to read and that will give you some hope in this dark world right now. We all could use a bit of hope!! Try to stay positive (I KNOW, easier said than done), BUT there is no point in thinking negatively because that has NEVER helped anyone, EVER.
What EXACTLY Does Mira Do?
The Mira Fertility system is the most advanced home monitor device for fertility, that's designed to show you actual fertility hormone concentrations.
No more vague lines and confusing over-the-counter fertility/ovulation tests. I HATE those and I always had so much trouble trying to tell if the line was as dark or darker than the control line.
Trying to conceive is stressful enough, I don't need to be stressing over those dang lines! So, Mira is a breath of fresh air for me and I am sure MANY other women!
Mira measures actual Luteinizing Hormone concentrations (see what this is, below) and automatically connects to the Mira app.
Patented AI algorithms learn your changing hormone patterns to provide you with personalized fertility insights like never before to help you know exactly when your fertile and infertile days are. So, less stress for you and me.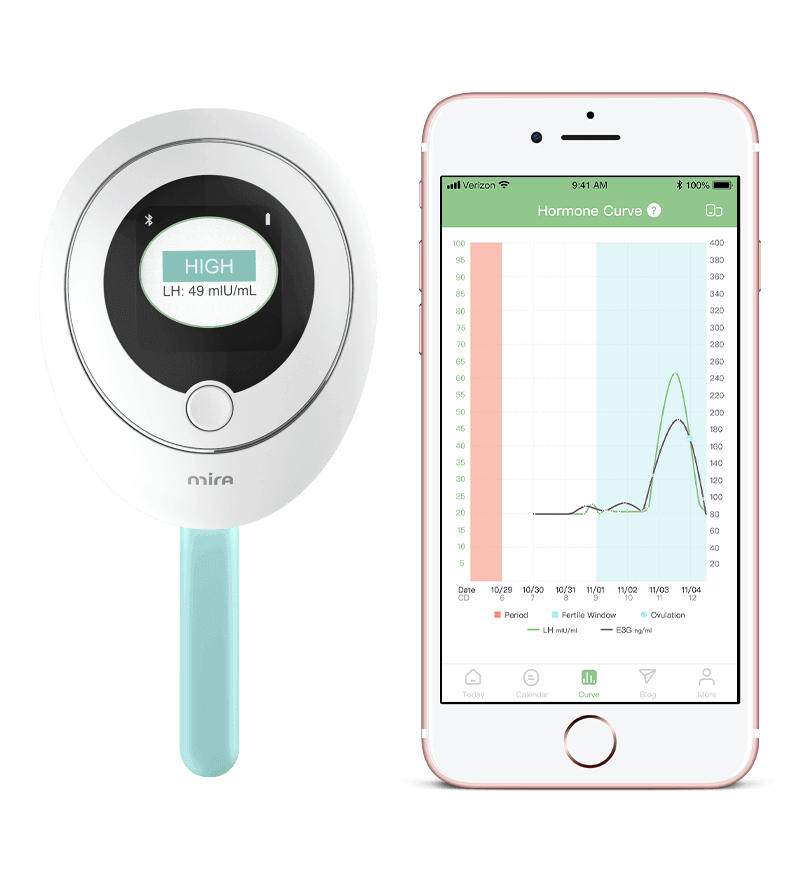 *Never Miss Your Peak!
It is nearly impossible to miss your peak each month. The Mira method of ovulation tracking gives you specific fertility hormone concentration levels, rather than the traditional 'smiley face' approach. So you can feel assured that you are getting ALL the info you need to pinpoint your fertility without the headache of second-guessing.
*Personalized Ovulation Prediction
The Mira Fertility tracker uses AI to learn your changing hormone patterns. This highly personalized and accurate ovulation prediction gives fertility advice specific to you.
*Take Control of Irregular Cycles
The Mira was designed with irregular cycles in mind. Mira analyzes your quantitative hormone (HCG) levels to give you accurate insights into your fertile window and ovulation.
*Save Time and Money
Save money with Mira by eliminating the need to test every day. Automatic Bluetooth syncing or hormone data to the Mira App eliminates manual charting.
What Is Luteinizing Hormone?
Luteinizing Hormone (LH) is a hormone that is produced in your pituitary gland, which is located at the base of your brain. It is the size of a pea. It is SO tiny but does SO much!
For women, this hormone is very important and is a big part of their menstrual cycle. It works closely with your follicle-stimulating hormone (FSH). The FSH stimulates your ovarian follicle which causes your egg to grow and mature.
With the rise in estrogen each month, your pituitary gland stops producing FSH and will start making a lot more LH. Because of this change, your egg will be released from your ovary, and that is ovulation.
When you have an empty follicle (where the egg was released), the cells will then proliferate which turns it into a corpus luteum. The corpus luteum is very important for establishing and maintaining pregnancy.
However, if there is no pregnancy, then the levels of progesterone decline, and your start over again. Usually, this is the time a woman gets sad, depressed, and gutted. Yep, I know that feeling ALL too well 🙁
One Fallopian Tube
I wanted to quickly tell you this: I only have ONE fallopian tube and when I got pregnant with my 3rd child, an ultrasound showed me that I had ovulated on the side with NO tube! This was SO interesting because my tube from the opposite side came and grabbed that egg! Our bodies are SO incredible!
The Mira Fertility Starter Kit comes with 10 Ovulation Test Wands. However, if you feel you need more, you can purchase 20 Mira Fertility Replacement Test Wands at checkout. Just add them to your cart.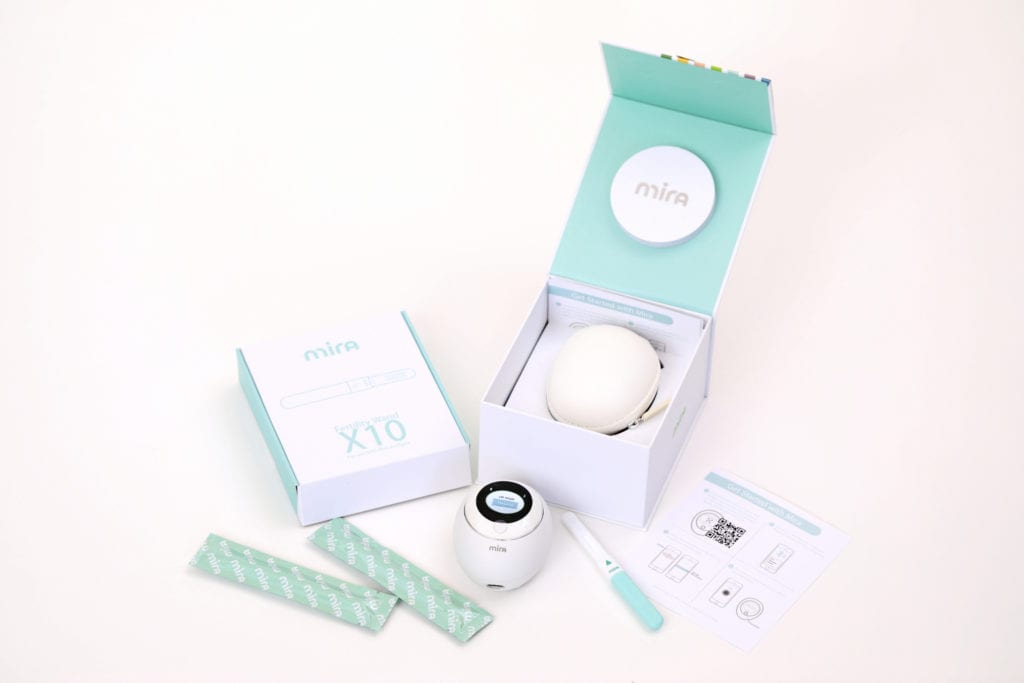 Included in your starter kit:
Mira Fertility Analyzer Box

Mira Fertility Analyzer
Deluxe Mira Carrying Pouch
Charging Cable
User Manual
Mira Fertility Wand Box (10 Qty)

10 Individually Packaged Single-Use Mira Fertility Test Wands.
User Manual
Quickstart Guide: Step-by-step instructions for everything you need to get started with Mira.
My Experience Using The Mira Home Fertility Test And Ovulation Tracking Device
I received this device last month, so I have been using it for around 3 weeks now. When you first open up the box, you will need to fully charge the Mira device. Once it is fully charged, I downloaded the Mira App and synced my Mira with my phone via Bluetooth.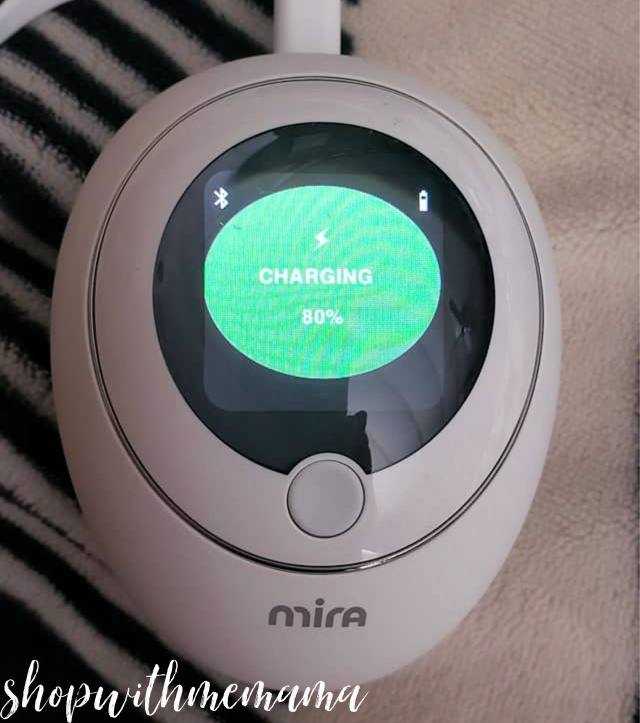 Once my Mira and phone were synced, I then set up my account, and added my information. The Mira arrived after I had ovulated, so I am set to ovulate again soon.
I will use this during that time to pinpoint my most fertile day/s. So, I will keep you updated on that. I will have to buy 20 more tests for this month. However, just to see how it works, I went ahead and took an ovulation test to see where I am at.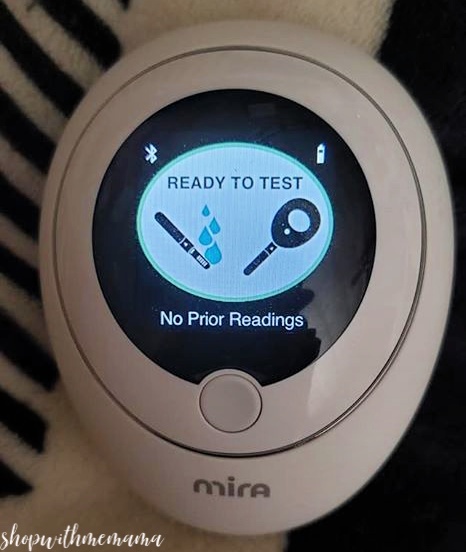 It is simple to take the test. You will pee in one of the disposable cups that is included, and then immerse the test wand into the urine for 10 seconds.
Next, you will insert the wand into the Mira Analyzer (a small open hole in the bottom of your Mira). Your ovulation hormone concentration result will sync into the Mira App giving you your result.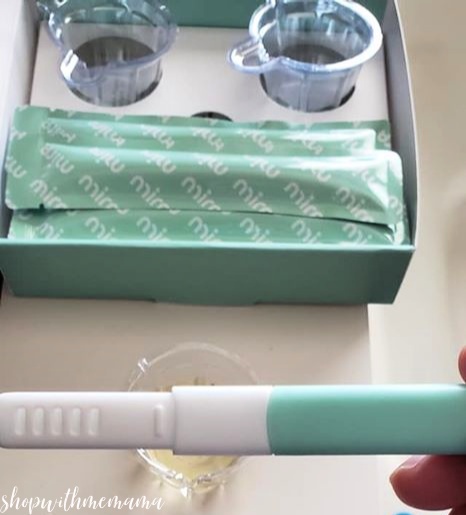 The screen on your Mira will show you your fertility score ranging from 0-10 in terms of your chances of conceiving that cycle. 10 means the most fertile day of your cycle and 1 means the least.
The higher the number, the more fertile you are and you should definitely be having sex (baby dancing!), during those high peak times! It takes 15 minutes to come up with your results.
It has a timer on it so you don't have to worry! See below! Don't forget the sperm-friendly lubricant like Preseed, to help you conceive too!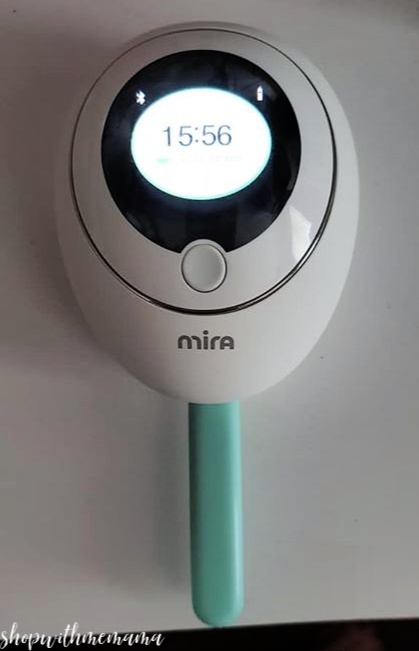 The Mira App lets you record any health details you have about your ovulation and cycles to help you predict and view your fertile window and ovulation more precisely.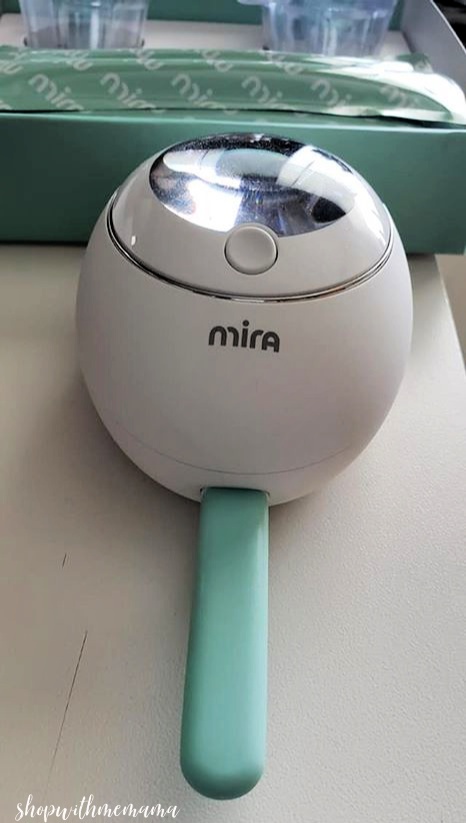 I love the Mira app and all of its features. I now feel more confident with my cycles and when I ovulate. It is so helpful to have this on my phone, so I can adjust it and add notes as I think of them. Plus, the app will let you know WHEN you need to test so that you are not wasting your tests. This was huge for me.
Below, in the picture, you can see my Mira ovulation testing results which I knew would be low because my period is actually just starting. I can't wait to use this on my new cycle coming up! Fingers crossed for some luck!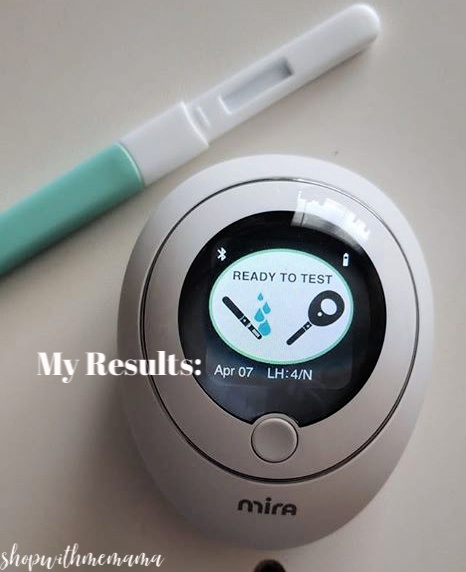 I will keep you all updated on my journey and how the Mira Fertility tracking device is working for me. This is one heck of a device and I am so happy with it so far!
Tracking my ovulation seriously has never been so simple! If you are trying to conceive and having issues with tracking your fertility, then this device is something you absolutely need.
Getting Pregnant with PCOS
Polycystic Ovarian Syndrome (PCOS) is one of the most common causes of infertility in women and affects at least 10% of women.
Women with PCOS often have ovaries with many tiny, benign, and painless cysts, as well as higher levels of testosterone, or lack of ovulation. The hormonal imbalance that accompanies PCOS can also lead to irregular periods. Check out how Mira can help.
Castor Oil Packs For Fertility
I have also heard REALLY great things about castor oil packs for fertility. They are simple to make or you can easily purchase them already put together on Amazon.com. I have used them in the past and they DO seem to be doing something! So, I highly recommend looking into those!
Save $20!!
Buy The Mira Home Fertility Test And Ovulation Tracking Device
You can purchase Mira online and if you use Mira for three months and the LH surge is not detected, you can return Mira and receive 100% of your money back! So, what do you have to lose? On average, the US and UK orders of the Mira Fertility Starter Kit will arrive in 3-6 business days.
Don't forget to sign up for Mira's newsletter today, for updates and receive exclusive discounts on Mira Fertility! You will find out the newsletter sign-up form at the bottom of their page.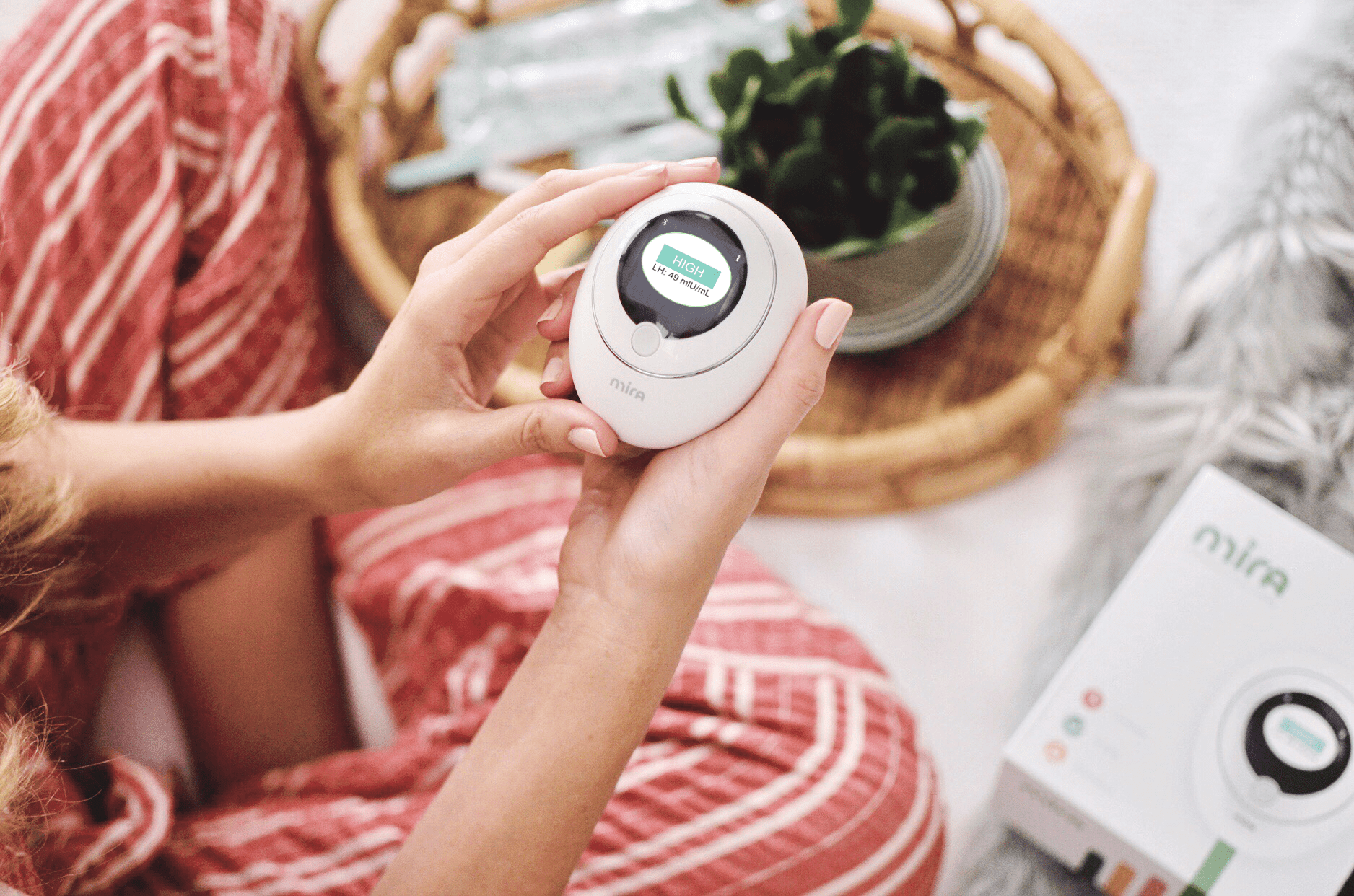 ---
PIN IT!