Do you have a child who will be attending college soon? Or, do you already have one in college? Do they have anything to secure their important and expensive items? Like their laptops, cellphones, important papers, etc.? In this article, we will talk about the best college trunks for dorm rooms.
Every child going off to school should definitely have a place to store their personal and important things. Nothing is worse than having things stolen and never seeing them again.
*This post includes my affiliate links
This world is full of thieves and bad people, however, there are good people too. But, why take the chance when you don't have to? Protect your stuff in your college dorm room with a BunkTrunk.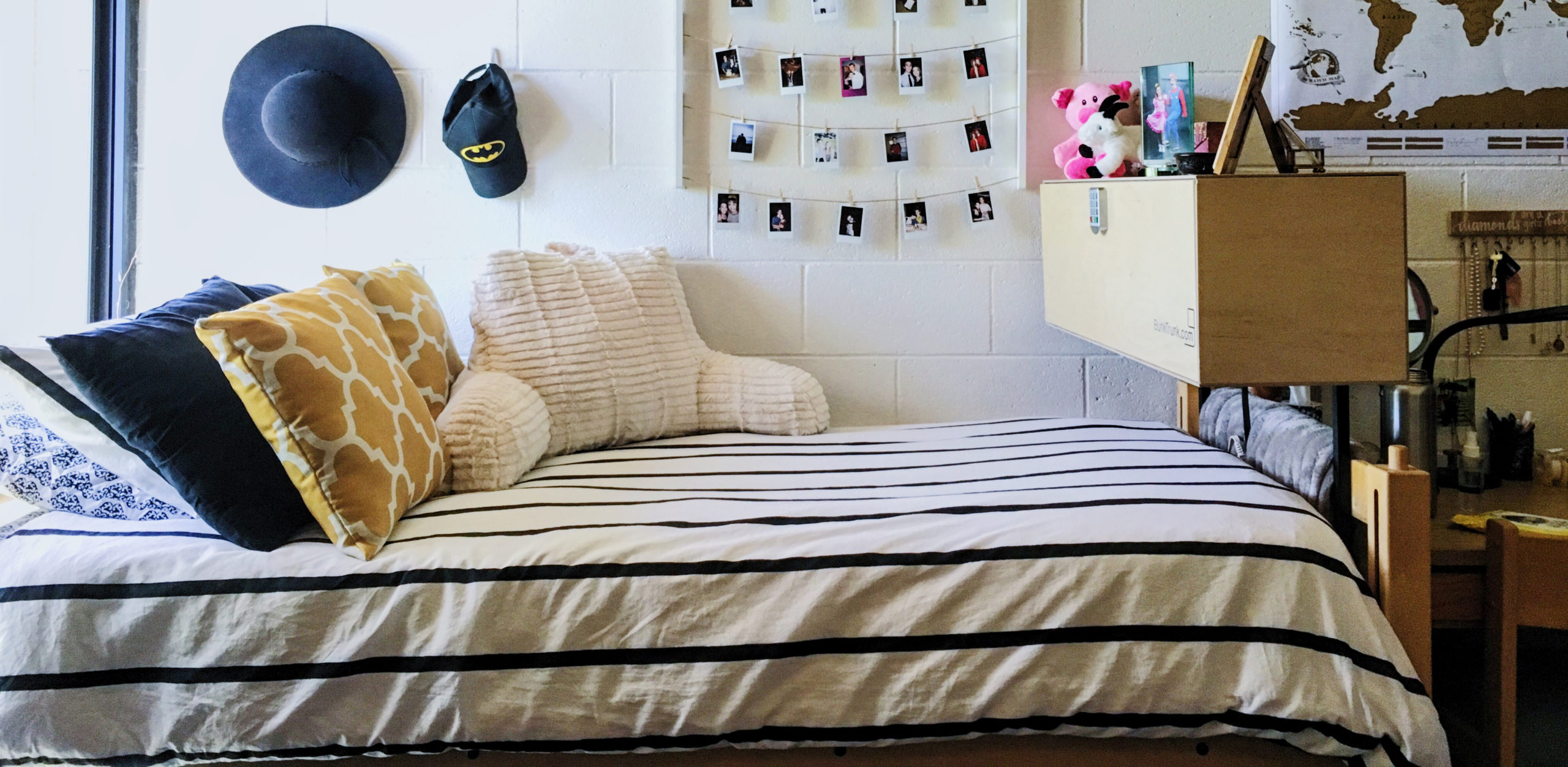 Even if your child's dorm room is not broken into, does their roommate lock the door every time they leave? Does your child lock the door every time they head down to the shower?
What about the impromptu gatherings or surprise visitors who just happen to walk into your child's room? Does your child's roommate borrow personal items without asking? If you answered yes to any of those questions, then your child NEEDS the BunkTrunk College Trunks!
Best College Trunks For Dorm Rooms
The BunkTrunk is a perfect solution to theft in a dorm room or college. Why? Because it is secure and keeps your belongings safe!
No need to worry about theft, when you have a BunkTrunk in your dorm room. The BunkTrunk takes the stress out of dorm living and gives college students peace of mind that their valuables won't be stolen.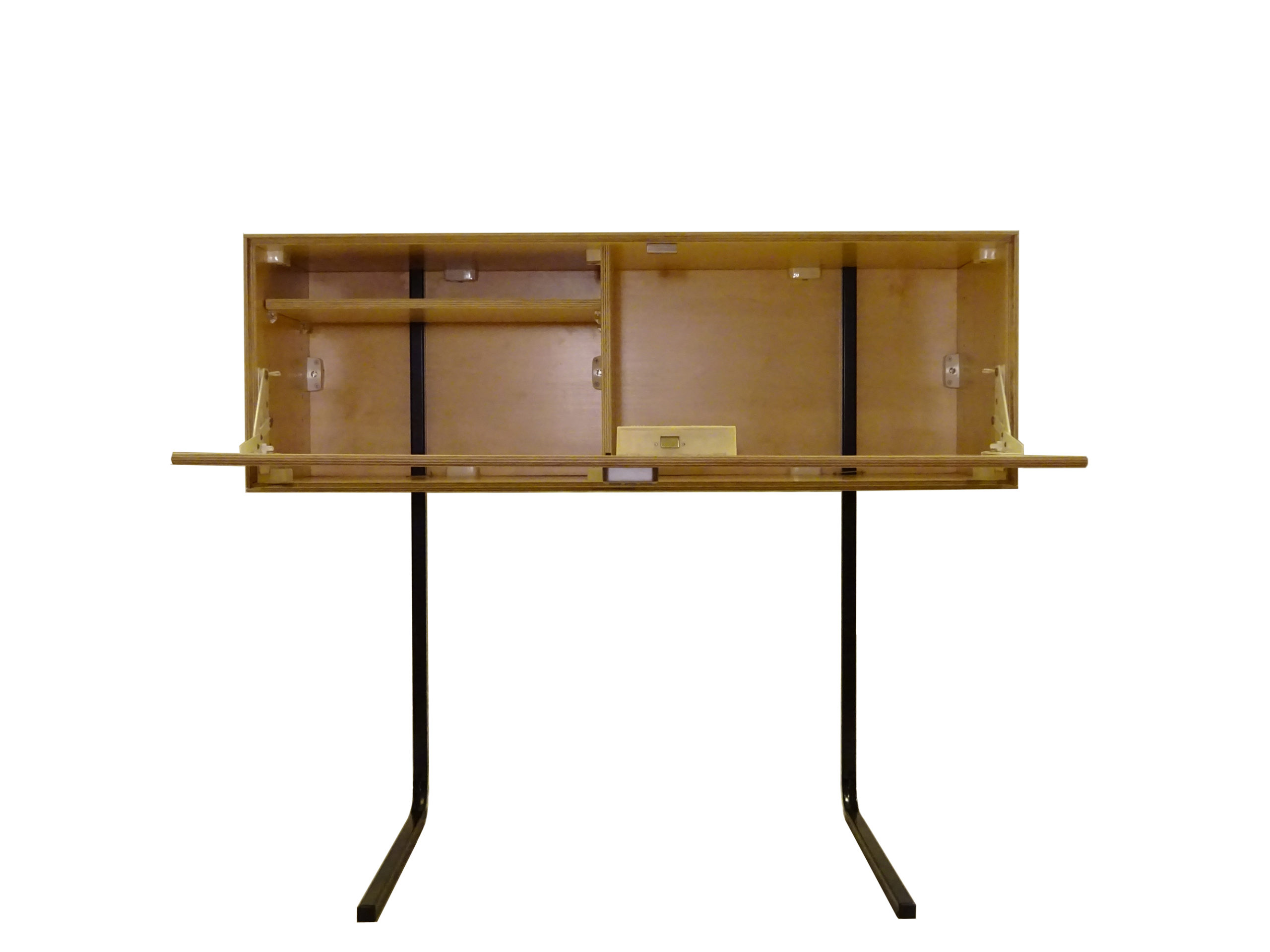 There are three different styles of BunkTrunk:
The Bachelor comes with:
The Masters comes with:
The Ph.D. comes with: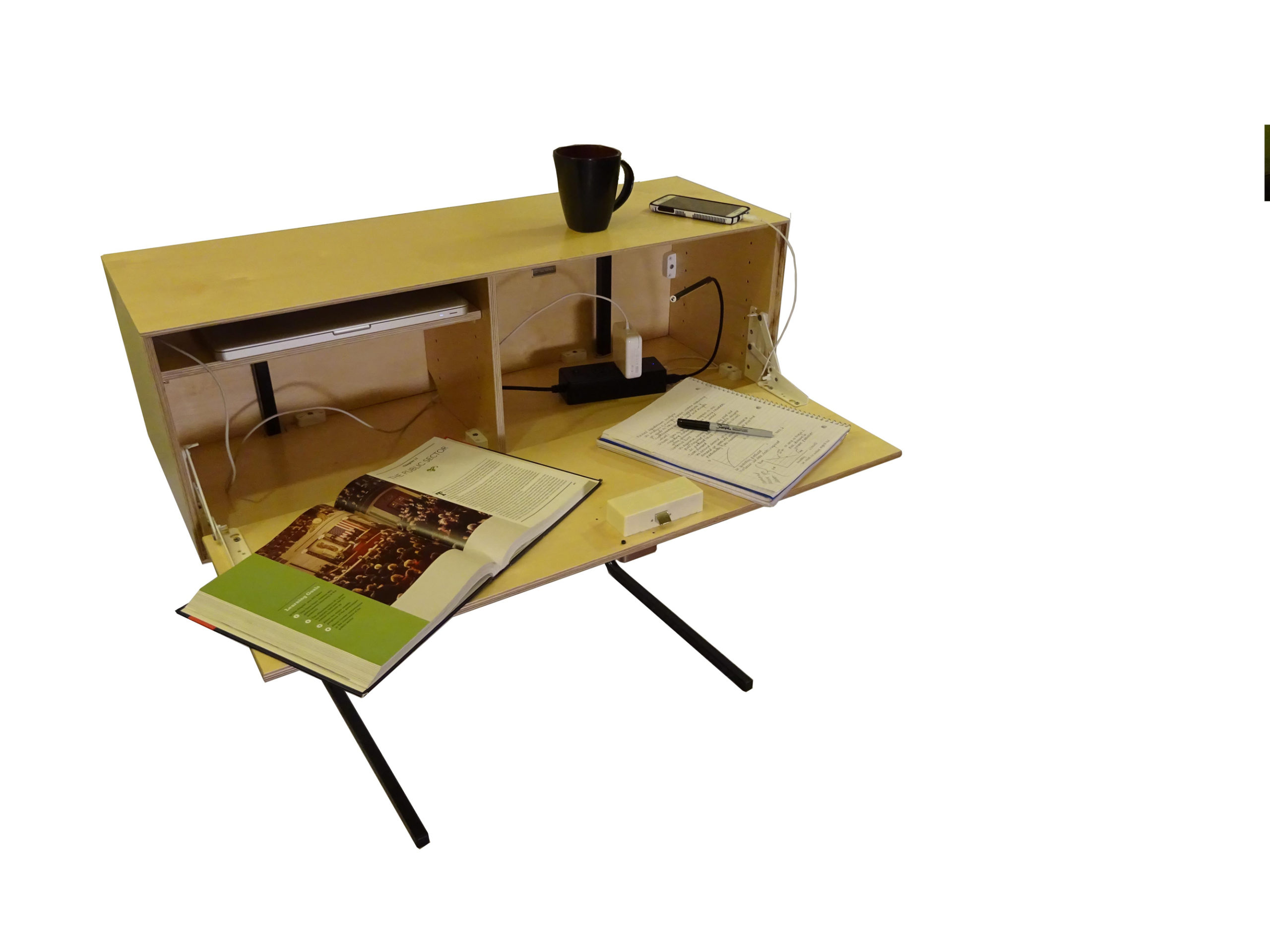 You can add an extra shelf if you love to have things more organized (I do!), and if you want it to have extended legs to keep things a bit more stable.
BunkTrunks College Trunks are manufactured using a unique species of Birch with origins from the Baltic Sea region. Like any natural wood product, variations in grain patterns colors, and mineral streaks add to their beauty and uniqueness. This is natural and to be expected.
What if I don't have a bunk, just a bed?
The BunkTrunk's feet fit under the mattress so it makes no difference if you are on the top or bottom of a bunk bed, or if you're on a regular bed! According to SleepDelivered, most mattresses are heavy enough that they won't shift readily.
The BunkTrunk slides all the way under the foot of the mattress reducing the risk of it moving while you sleep or falling on your feet. Or if you want, you can take the legs off and put the BunkTrunk under your bed.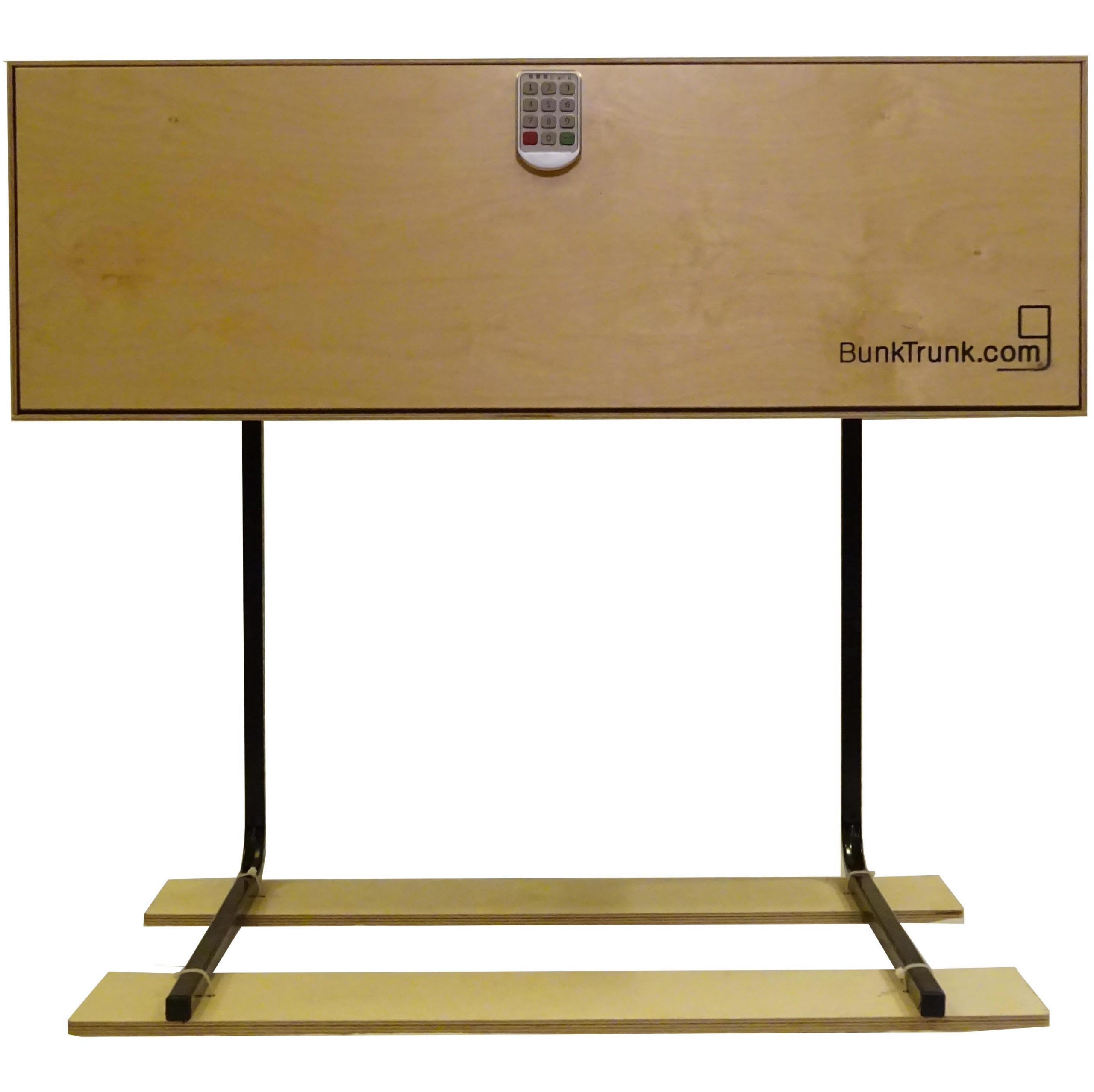 No Tools are Needed To Assemble these College Trunks!
To install the BunkTrunk all you need to do is insert the feet into the BunkTrunk and secure them with the leg pins included.
Then pull back your mattress, sitting the BunkTrunk on your bed frame. Set the mattress down on top of the BunkTrunk legs and you are done!
What Are The Dimensions of These College Trunks?
The BunkTrunk can accept a laptop that is 9.75″ x 15.75″. The depth of the BunkTrunk is 10.25 but the leg makes the area for the laptop a bit shorter.
You need to include your laptop power plug in your measurements because you will want to keep it plugged in while locked up.
Many 15-inch laptops can fit if they are resting on an incline. The BunkTrunk outside box dimensions are 36 inches wide, 12 inches high, and 12 inches deep.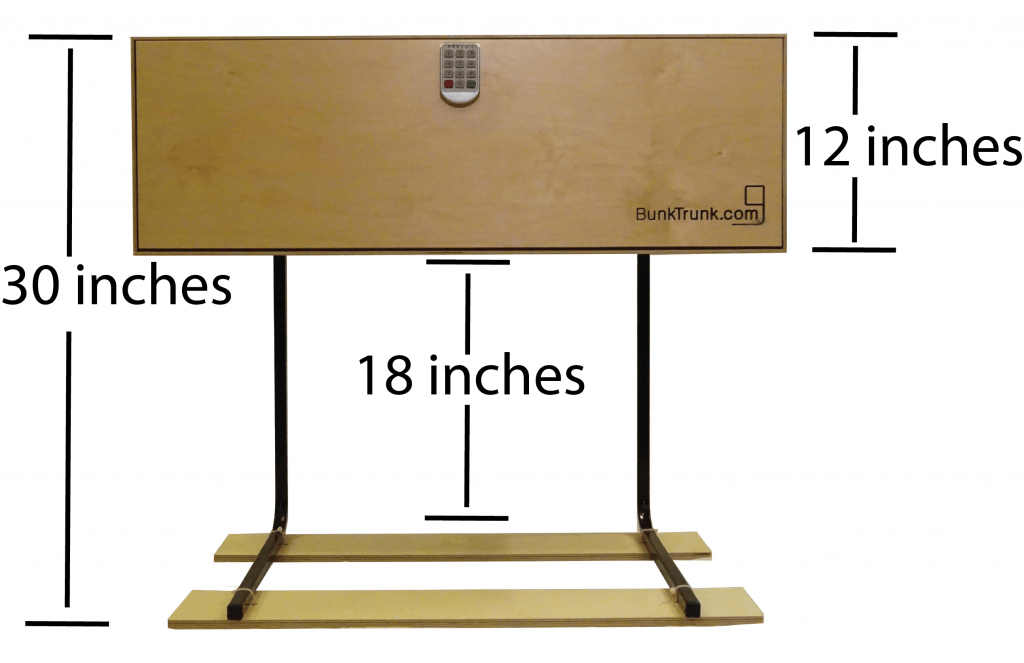 BunkTrunk Extended Length Leg Dimensions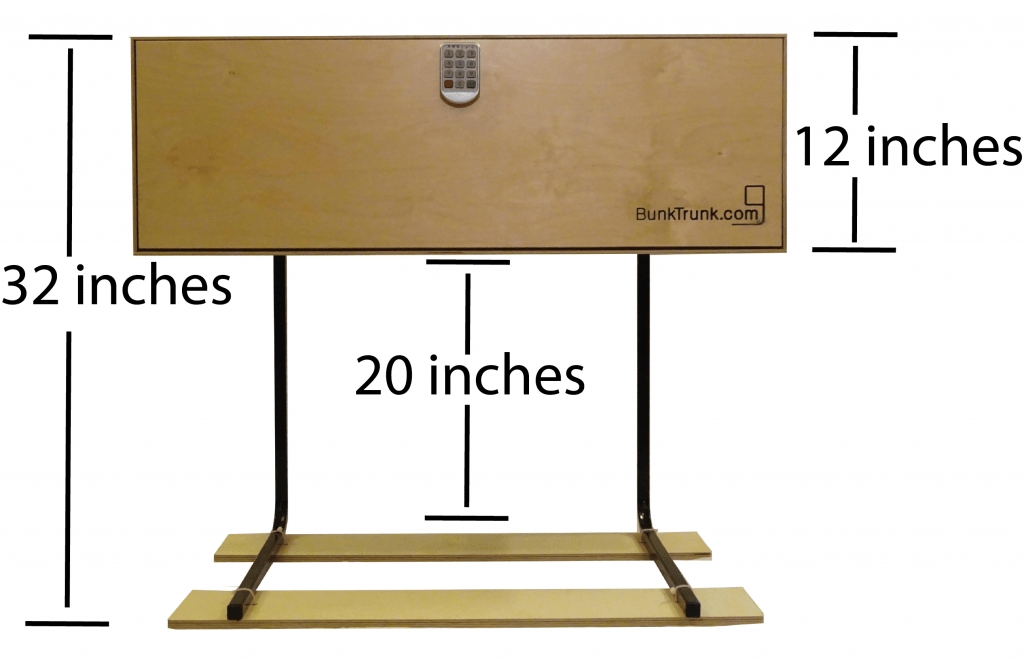 The cost of the BunkTrunk is less than most insurance deductibles. In addition, no college student wants to lose their laptop containing all their school work, including that critical term paper that took countless hours to write. Secure your valuables and your hard work in the BunkTrunk. These are awesome college trunks!
Buy
You can purchase these college trunks online on their website.