*City Beauty products received. Opinions are my own. This post includes my affiliate links.
Are you into beauty? Are you into skincare, and beauty products? If you answered yes to one of those (or both!) then you NEED to check out City Beauty! They have AMAZING skincare products that actually work, and I am going to tell you all about them in this blog post! (Psst! My favorite is City Beauty Lips!!).
First off, it doesn't matter how old you are. The sooner you start taking care of your skin, the better. I started taking care of my skin at a very early age because my mom always stressed how important it was. It is important to take care of your skin!
City Beauty is a skincare and beauty brand that specializes in "functional beauty." This means all of their products are designed to not only make you look beautiful while you wear them but to provide deeper skin-rejuvenating benefits too!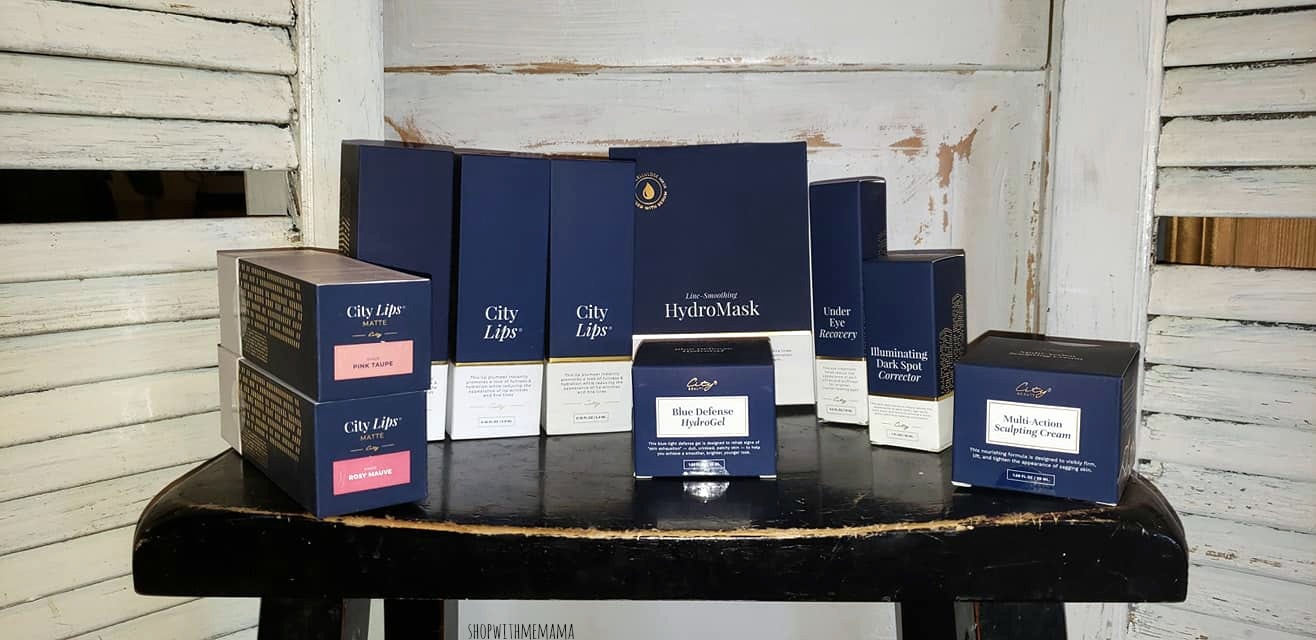 Some of City Beauty's best-selling products include their plumping and hydrating City Lips, the new matte shades in City Beauty Lips, their firming Multi-Action Sculpting Cream, and their super-popular bio-cellulose sheet mask Line-Smoothing HydroMask! Of course, they have so many more wonderful skincare products and beauty products, those are just to name a few!
City Beauty Products You HAVE to Check Out!
Since I am so excited about the results I have been getting from using City Beauty skincare products and beauty products, I wanted to go through all that I received and explain everything in detail so you can make an informed decision if you should decide to buy these City Beauty products too! Yay!
First, here is a list of what I received to review:
*City Lips! Oh. My. Goodness. This stuff WORKS! This comes in clear gloss, and some gorgeous matte colors too! See the results and more about my experience with City Beauty Lips, below!
*Illuminating Dark Spot Corrector
All of the City Beauty products you see above have changed my skin for the better. I love all of the products I received, especially the Ultra-Firming Dry Oil, City Lips, and Blue Defense HydroGel!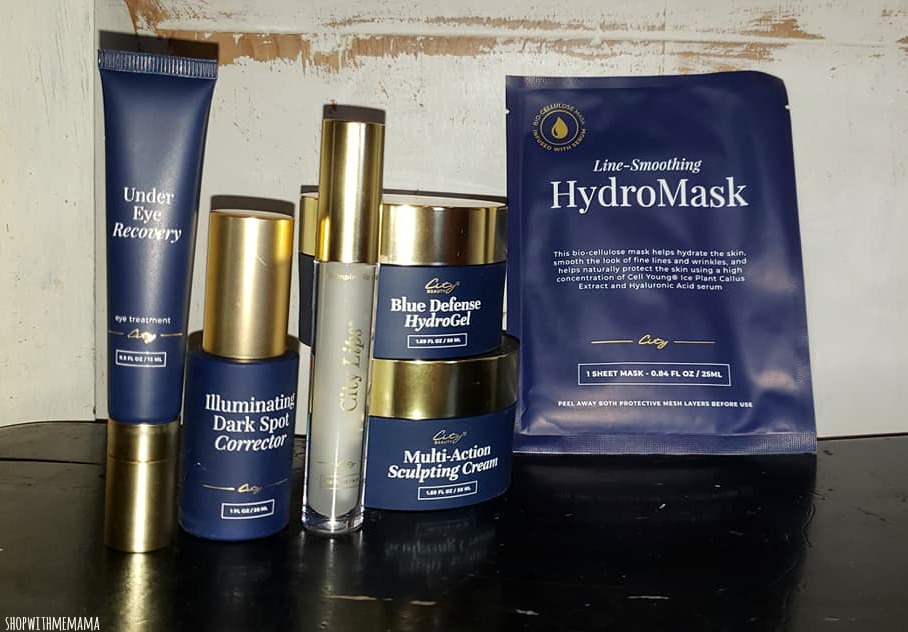 Okay, let's talk about this City Beauty Skincare And Beauty Products!
Ultra-Firming Dry Oil! I only recently received this and I am in LOVE with it already! Ultra-Firming Dry Oil is a non-greasy, deeply hydrating oil that offers a lifted look to the neck & décolletage. This formula supports the building blocks of a youthful appearance — correcting the look of wrinkled, crepey skin at the source.
I use this every night on my neck and chest area. My skin there is SO much softer and smooth-looking since I have started using this about a week or so ago. This year was the year I started seeing aging on my neck and it made me SO sad. I am hopeful that by continuing to use this Ultra-Firming Dry Oil nightly on my neck, it will help with the aging there. So far, so good.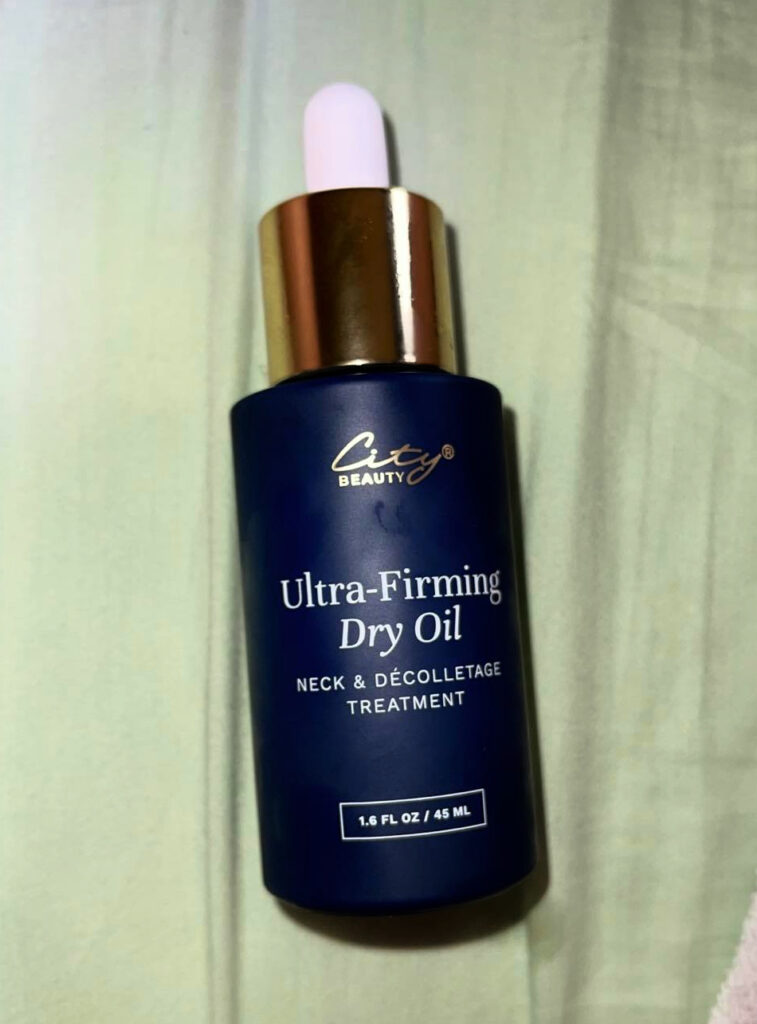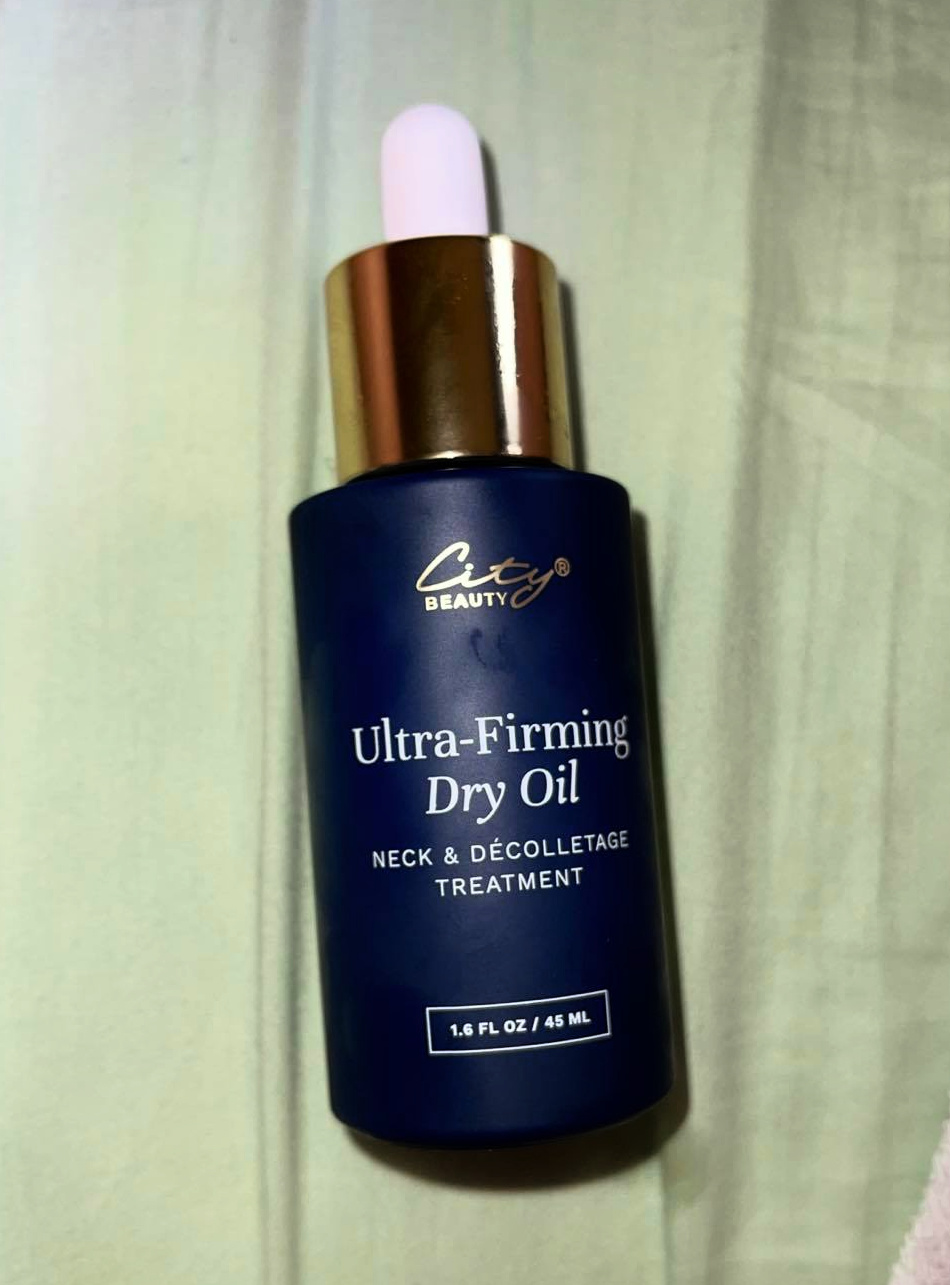 Cupping with the Ultra-Firming Dry Oil!!!
I have a secret too! I use the Ultra-Firming Dry Oil on my thighs where I have a little bit of cellulite and I cup there! Since using this dry oil on my thighs and cupping that area, I have absolutely noticed a HUGE difference in the smoothness of my thighs! If you do not cup, you NEED to. I will have to write up a whole new blog post about that and my results so far. But, by cupping and using this Ultra-firming dry oil, I am blown away by the results!
Right now, City beauty is having a HUGE sale for this firming dry oil. Normally, it is $82 but right now you can get it for only $57! I say, go and grab one or two of these before that sale ends! I promise you won't regret it! Go here to buy now!
NEW Ultra Firming Dry Oil – Up to 42% OFF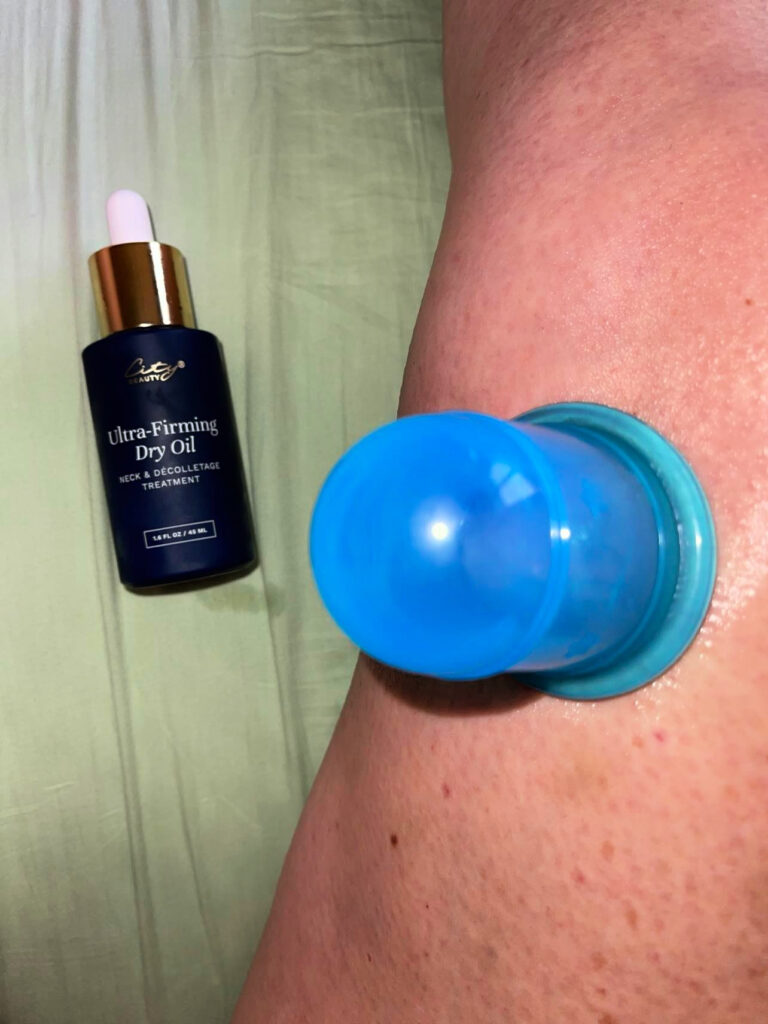 City Beauty Lips! I know there are a TON of lip plumpers out there. I have tried my fair share and I don't think any of them really compare to City Lips. Why? Because City Beauty Lips doesn't 'burn' or 'irritate' your lips when you apply it like so many other lip plumpers I have tried. This stuff 'tingles' on your lips, but that is it. So that was the very first thing I noticed about City Beauty Lips.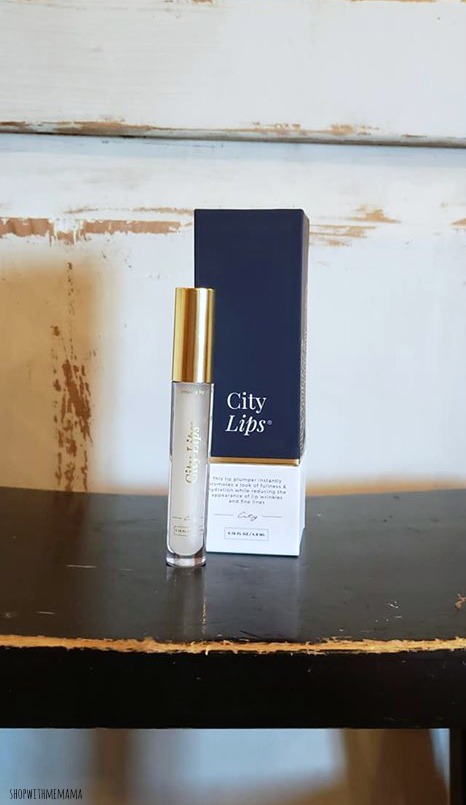 You can apply the clear City Lips to the OUTSIDE line of your lips to help 'plump' up your pout. After you wait a bit, then fill in the rest of your lips with either the clear City Beauty Lips or a beautiful Matte Color City Lips color. They have a few pretty colors to choose from and it comes in Matte or glossy. I never would have thought to apply this lip plumper to the outside line of my lips, until I saw how to do it on the City Beauty website (and numerous times on Facebook!). This was a game-changer for sure!
This literally plumps up my lips. It is like they 'swell' a bit and I love it. My lips feel plumper and more soft. The clear City Beauty Lips is very glossy and thick. It looks great by itself without added color because it will bring your blood to your lips making your lips change color anyways, very natural. This is my favorite way to wear City Lips. However, it is nice to add a bit of color when going out! It is up to you! With continuous use, my lips are softer than they have EVER been.
Don't Believe Me? Take A Look At The Picture Below!!! WOW!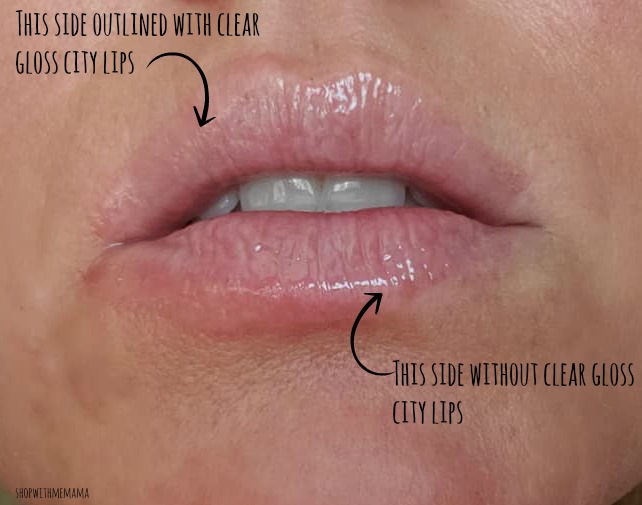 What Does City Beauty Lips Do?
City Lips is a plumping lip gloss that gives you both an immediate and long-term solution for your lips. With innovative ingredients that help restore healthy lips, it delivers deep hydration for instant plumping, long-lasting comfort, and smooths out lip lines & wrinkles. It's been called the best non-surgical lip plumping solution by ABC News and Fox's Good-day LA!
How To Apply City Lips
You can apply the clear City Lips around the outside line of your lips to help 'plump up' your lips. Then I wait about 2-3 minutes before adding a colored City Lips gloss or matte City Lips or I just fill in my lips with the clear gloss City Lips. The City Lips Matte is a non-drying matte lipstick with an innovative formula that supports lip health. Ten richly pigmented colors last all day without bleeding into fine lines or wrinkles.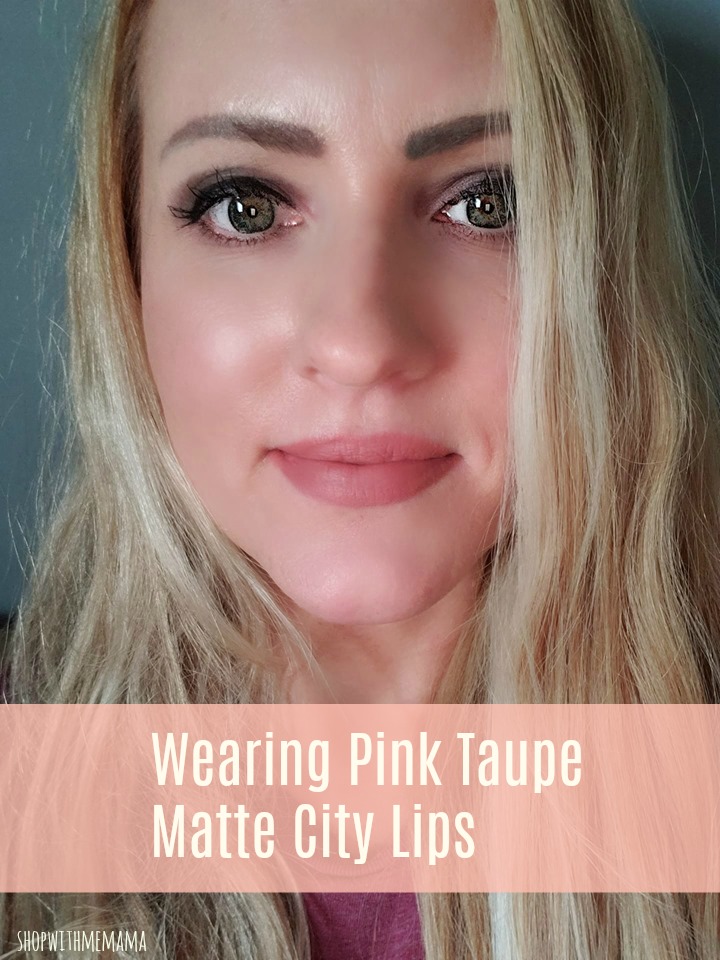 Here is how to apply City Lips from the City Beauty Website:
Apply a generous amount to clean, dry lips. For best results, wait 2-3 minutes before applying lip color. Must continue to use to maintain and improve results.
The colored City Lips offer the same plumping effect. So, be sure to check out all the fab colors in Matte and Gloss, that they have to choose from, on their site! Right now you can buy one City Lips and get the second one FREE!! For a limited time, buy one clear gloss and get one more free! (Or buy 2, get 2 free AND free shipping!) Grab the deal HERE!!!


Undereye Recovery!
If you have dark circles under your eyes or any puffiness, then the Under eye Recovery is something you NEED to be using! This is also a brightening cream that is designed to brighten dark circles while helping to get rid of your puffiness under those tired eyes! This is a powerful formula that also will help smooth out any fine lines and wrinkles around the eye area. So, this takes care of quite a few issues!
My under-eye area feels refreshed, smooth, and less puffy when I use this. You only need to use a tiny amount for each eye area. I blend it in with my ring finger and then pat around my eye area to set it in good.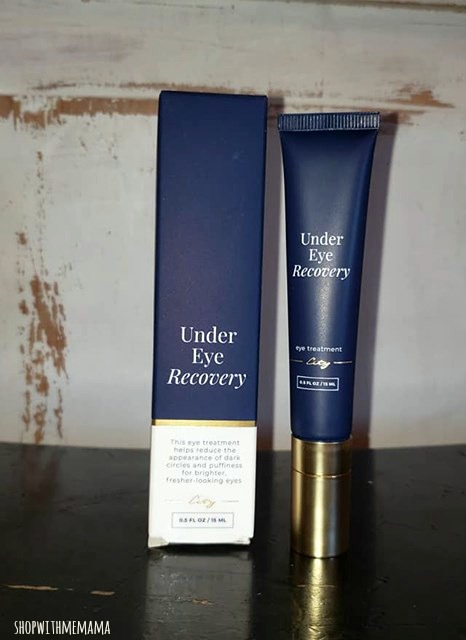 How To Apply Undereye Recovery (Taken From The City Beauty Website):
Using your ring finger, dot the eye cream from the inner to outer corners of your under-eye area. Using a gentle patting motion, blend the cream into your skin, then glide it along your orbital bone to further sink the product into your skin.
Blue Defense HydroGel!
This stuff is pretty amazing. It is a gel and it literally goes on SO smooth. It is slippery and glides so nicely onto my face and neck. I LOVE this stuff! It is always cool/cold and when I smooth it onto my skin, it just feels so good!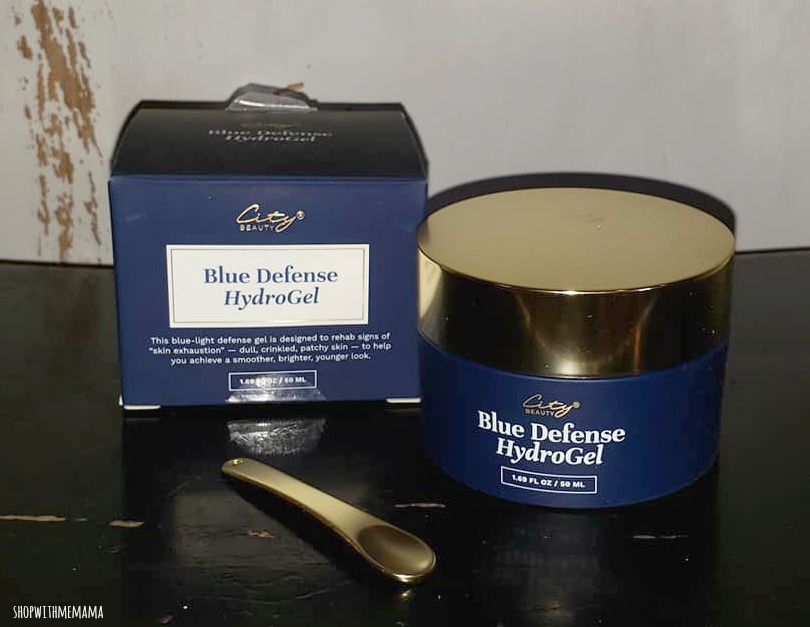 It is lightweight however, a tiny bit goes a LONG way! So, you don't need to use too much to get your skin looking and feeling softer than it has ever felt. My skin stays hydrated feeling almost all day and into the evening because of the dual hyaluronic acid formula. My skin looks more youthful and like it is 'plumped up' a bit.
The Blue Defense HydroGel has advanced ingredients to help minimize the signs of aging accelerated by Blue Light exposure which includes dullness, dryness, and loss of elasticity. Time to regain your youthful skin once again! Amen to that!
How To Apply Blue Defense HydroGel (Taken From The City Beauty Website):
Morning and night, apply a dime-sized amount to clean, dry skin — particularly in patchy or dull "problem areas." Allow to fully absorb before following with other products.
Multi-Action Sculpting Cream!
This is another great skincare product from City Beauty! Again, a little goes a long way with this beauty sculpting cream. It blends into my skin so nicely and leaves my face and neck area SUPER soft.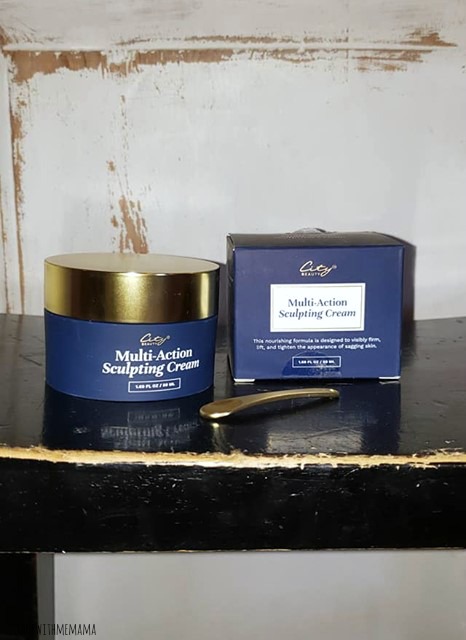 This helps with restoring your skin's elasticity by lifting, tightening, and firming the look of sagging, aging skin (like the skin under your chin or around your mouth). Their special formula nourishes your skin with vital building blocks that give young skin its taut, springy feel. When I use this on my face and neck, my skin is instantly moisturized. Any crepeiness I had on my neck literally vanishes. This is an absolute MUST-HAVE for me to use in my daily skincare routine. I swear by it!
How To Apply The Multi-Action Sculpting Cream (Taken From The City Beauty Website):
Using the included spoon, scoop a small amount of Multi-Action Sculpting Cream into your clean hands. Gently massage the cream into your skin, focusing on areas of concern.
Illuminating Dark Spot Corrector!
If you have any dark spots on your skin, you NEED this! The Illuminating Dark Spot Correct is a serum that aids in visibly reducing any dark spots you may have for a brighter, more radiant complexion. This serum targets age spots on your hands, face, neck, etc., and helps you achieve a younger more youthful look. It has a light texture that absorbs very quickly.
Since using this for 3 weeks, I have noticed the dark spots on my hands fading away. Hopefully, with continued use, those dark spots will go completely away. Can't wait for that!
How To Apply The Illuminating Dark Spot Corrector (Taken From The City Beauty Website):
Dispense a small amount of serum into your clean hands and apply it to areas of concern.
Line Smoothing HydroMask!
Oh, dear me! This is yet another GREAT skincare product from City Beauty that you MUST try! No lie, I LOVE these masks!!! I have been using this once a week (you can use it up to twice a week!) and my face feels like a baby's butt afterward! So dang soft!
HydroMask delivers tons of hydration to your skin, leaving your face feeling fresh and rejuvenated like after a spa facial. Its unique bio-cellulose material pushes a powerful anti-aging serum deep into your skin, to help boost elasticity and smooth out the look of fine lines and wrinkles! This is definitely better than any skincare laser!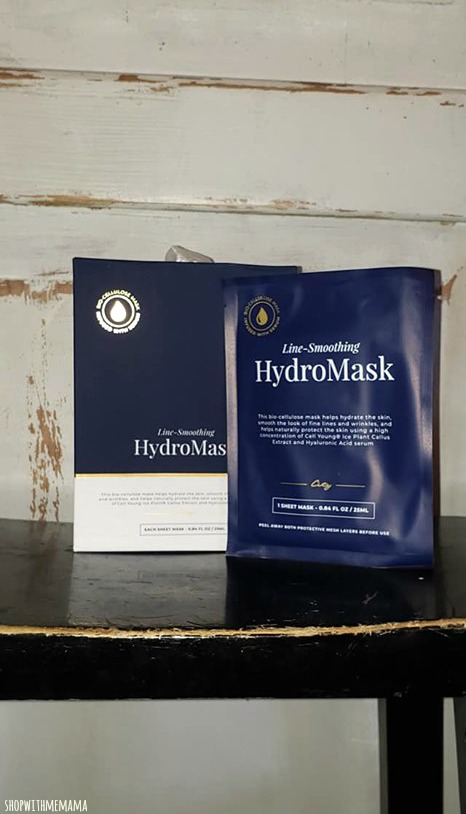 The HydroMask Helps With The Following:
Decreases the look of fine lines
Reduces the appearance of deep wrinkles
Gives skin a plumper, smoother appearance
Noticeable difference after just one use
Improved skin quality with regular use
Promotes visibly smaller pores
Minimizes redness
How To Apply The HydroMask (Taken From The City Beauty Website):
Mask is between two protective mesh layers; unfold & peel away one layer of mesh backing at a time and discard.
1-2 times a week, apply the mask onto cleansed, dry face and adjust to fit comfortably around the eyes & contours of the face.
Leave on for 15-20 minutes and remove.
Massage the remaining serum into the skin until fully absorbed. Do not rinse.
What Other Products Does City Beauty Carry?
They carry some other skincare/beauty products that I wanted to mention to you. See them below!
*Intensive Night Serum: Intensive Night Serum uses cutting-edge, lab-tested ingredients to help reduce the appearance of wrinkles and restore elasticity for firmer, younger-looking skin. Retails for $87
*Ageless Moisturizing Cream: Ageless Moisturizing Cream is more than a facial moisturizer — it's a multitasking, oligopeptide-rich formula that fuels your skin's collagen synthesis. Its lightweight consistency makes it perfect to layer with additional skincare products or under makeup. $59 (on sale right now for $44.25 + Free Shipping).
*InvisiCrepe Body Balm: InvisiCrepe Body Balm is designed to gradually erase the look of crepey skin anywhere on the body. The formula makes long-term repairs to the skin barrier and helps strengthen the skin's cellular protein matrix – resulting in a smoother, firmer, more hydrated feel. $60.
*Advanced Eye Cream: Advanced Eye Cream targets your most stubborn problems around the eyes. It's packed full of antioxidants and peptides designed to stimulate collagen production, protect against free radical damage and increase skin elasticity – restoring the look of hydration and firmness in the orbital zone. $67.
*Youth Rejuvenating Cleanser: This luxurious cleanser gently exfoliates without irritation, removes excess oils without overdrying, and cleans pores without stripping the skin barrier – leaving your skin silky smooth. The soothing formula is designed to calm puffiness, redness, and irritation – all while maintaining your skin's natural pH balance. $38.
*Line-Blurring Wrinkle Filler: This concentrated blurring wrinkle filler spot-treatment instantly blurs the look of fine lines & wrinkles on your face. Meanwhile, active ingredients target wrinkles at the source to create smoother, tighter, visibly-younger skin over the long term. $79.
*MicroBiome Night Mask: This 'sleeping mask' works with your body's nighttime renewal process to help balance the skin's microbiome, support the skin's natural barrier, and reduce the appearance of wrinkles — giving you visibly smoother, denser, and younger-looking skin in the morning. (SOLD OUT)
*Restoring Hand Treatment: This fast-absorbing cream promotes younger-looking hands by targeting the appearance of thinning skin, crepey texture, and dark spots. Rare micro-algae helps "plump" the skin to help diminish the appearance of wrinkles and veins, while hydrating ingredients provide all-day comfort — even after hand washing. $68.
*City Lash: This eyelash treatment is designed to minimize lash fall-out, improve lash texture, protect against breakage, and support the natural lash growth process. As a result, the proven ingredients in this safe formula help your lashes look stronger, thicker, and longer. $90.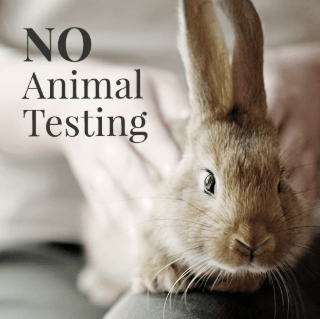 Not Tested On Animals!
This was a big thing for me to learn! That City Beauty does NOT test on our furry friends! City Beauty prides themselves on being a cruelty-free company — and always ensures their products go through the most rigorous quality testing.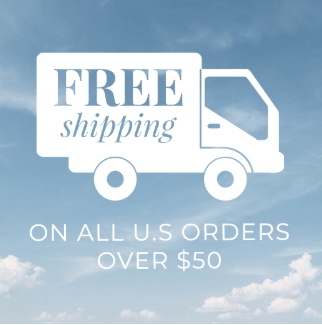 Shop (+FREE Shipping!)
Visit City Beauty online at CityBeauty.com. They offer free shipping and they are having some sales right now worth checking out! And, get FREE shipping on orders $50+!
Win!
One person is going to win the new Ultra-Firming Dry Oil! Yay!
Rules
The contest is open to US residents ages 18+. This giveaway will end on May 29, 2021, at 11:59 pm MT. The winner will have only 48 hours to claim their win or a new winner will be selected. I am NOT responsible for lost or stolen mail (DUH!).