*Conception Fertility Prenatal Vitamins received. This post includes my Amazon affiliate links.
If you are having trouble becoming pregnant, chances are you need to try different things. I should know. I have unexplained secondary infertility and it SUCKS. Between each one of my kids, I had a miscarriage. So each one of my kids is a 'rainbow baby'. I need all the help I can get when it comes to trying to conceive.
I also only have one fallopian tube. Thanks to the dumb doctors at Kaiser, and them thinking my daughter was an ectopic pregnancy when she was not, I lost my left tube. You can read that story by clicking this link: 'The Day I Almost Lost My Daughter'. That is a huge mess and was absolutely horrifying, to say the least.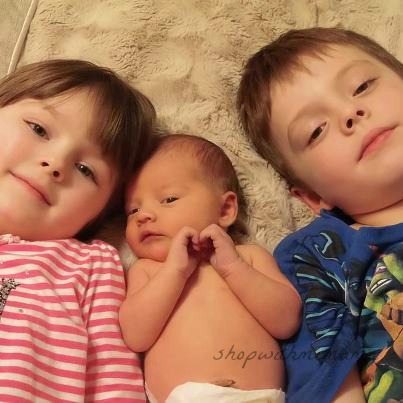 Not many people know this about me because I did not tell too many people because of my age, but this time last year, I found out I was pregnant with my fourth child. We were over the moon excited (well, my mother-in-law wasn't and I will FOREVER remember that….).
However, in March, I started bleeding and I ended up losing that sweet baby that took us 3 years to create. I was SO angry! I thought, why the heck would God give me another baby at my ripe age of 44, only to tear it away from me? I am still extremely bitter about it. NOT FAIR.
Anyway, so, we have been trying for baby number 4 since then. So now it is a total of 4 years of trying and nada. So ya, kinda bitter because I lost that baby last year. So unfair, so cruel! I know, some of you are saying 'why are you even trying again when you are SO old'. Well, to be honest, that is none of your business! And, those are certainly not questions ANYONE should be asking a woman to begin with. We started having kids later in life and we don't feel like we are done yet. That is all the info you need.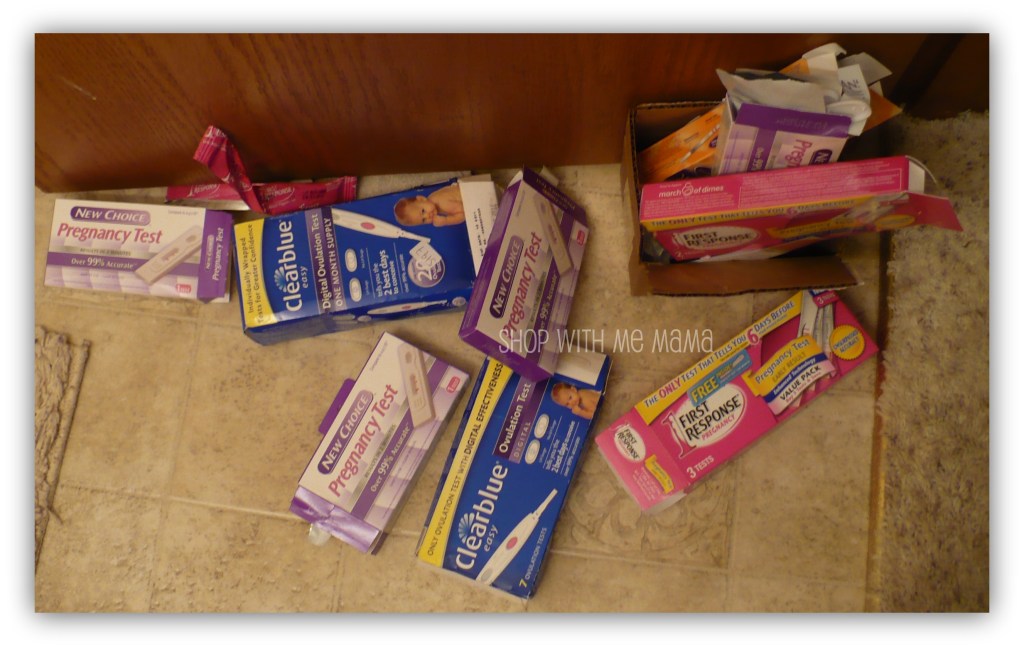 So ya, I have had my fair share of crap thrown my way. But, I do have 3 gorgeous miracle rainbow babies to love and hold. I am so thankful for my three, healthy kids. And yes, I am aware that there are many women out there that cannot have ANY kids and I feel for them, I truly do. But, this is MY journey and my story.
Currently, I am on day 12 after my ovulation and nope, no positive pregnancy test. But, I expect that from my body. Why would I see a positive pregnancy test?? I have taken every vitamin under the sun and then some and NOPE, nothing! I am growing older and running out of time and I guess I am just mad. Mad at every pregnant woman out there who has NEVER had an issue becoming pregnant and staying pregnant.
I am mad at hearing pregnancy announcements. I am mad at STILL not being pregnant but yet a friend of mine has been pregnant TWICE since I have started trying again and has those babies, but I am still on my journey for our fourth. I am happy for these people but I am MAD at MY body for not allowing me to fall pregnant and not lose a baby. It is so freaking frustrating!!!!!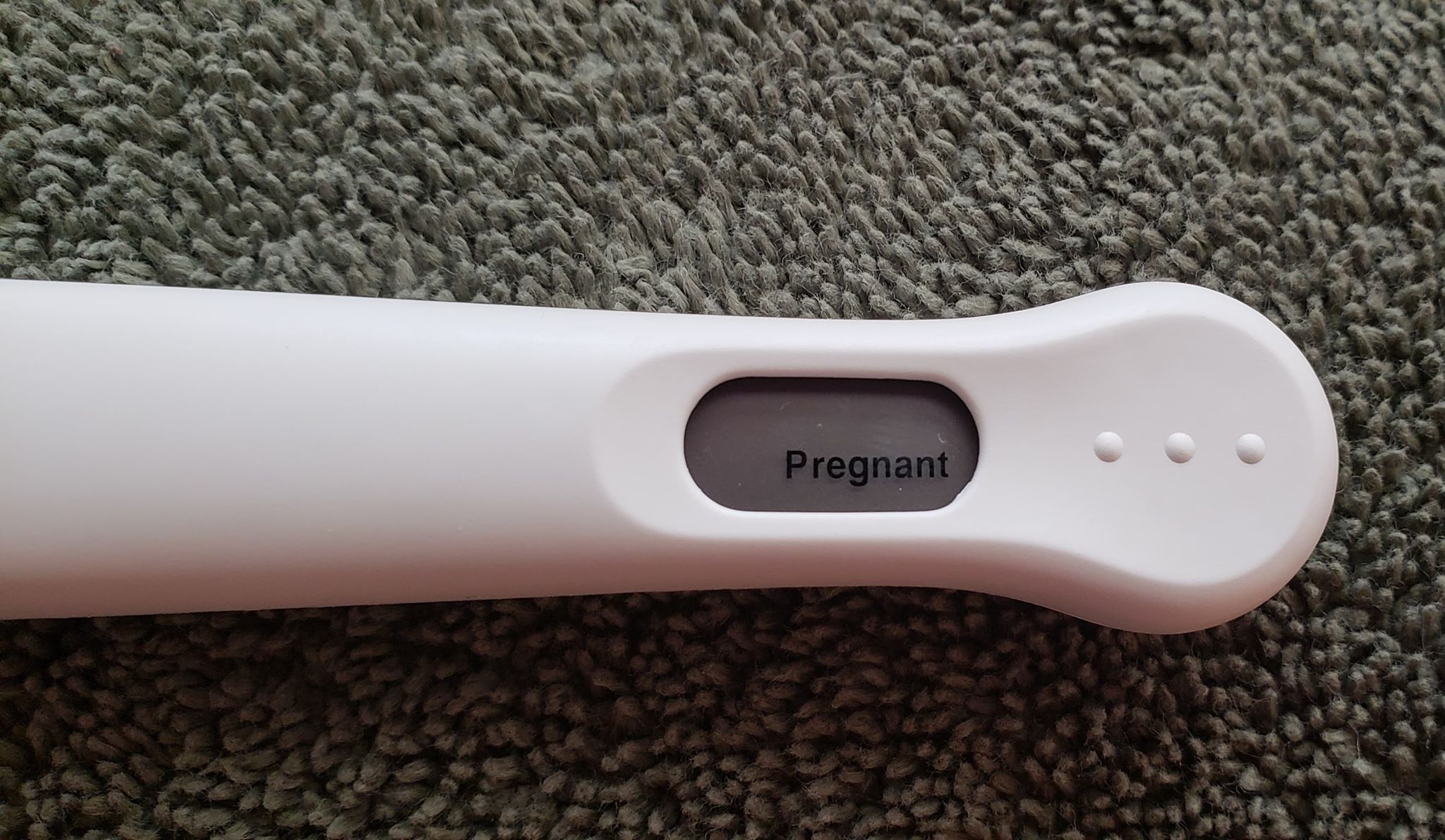 Anyway, enough of my complaining. Here is what I am doing differently for this next month. These are the things I am taking to hopefully, help me conceive our fourth and final healthy child:
Conception Fertility Prenatal Vitamins
Vitamin D
Iron
B Complex
Conception Fertility Prenatal Vitamins
I started taking the CONCEPTION by Eu Natural about 2 weeks ago. I hope and pray they will help me get pregnant and carry a baby full term.
I have noticed no side effects so far. With some fertility pills, I noticed slight headaches or feeling weird. But not with these, which is a breath of fresh air as I have tried SO many fertility supplements!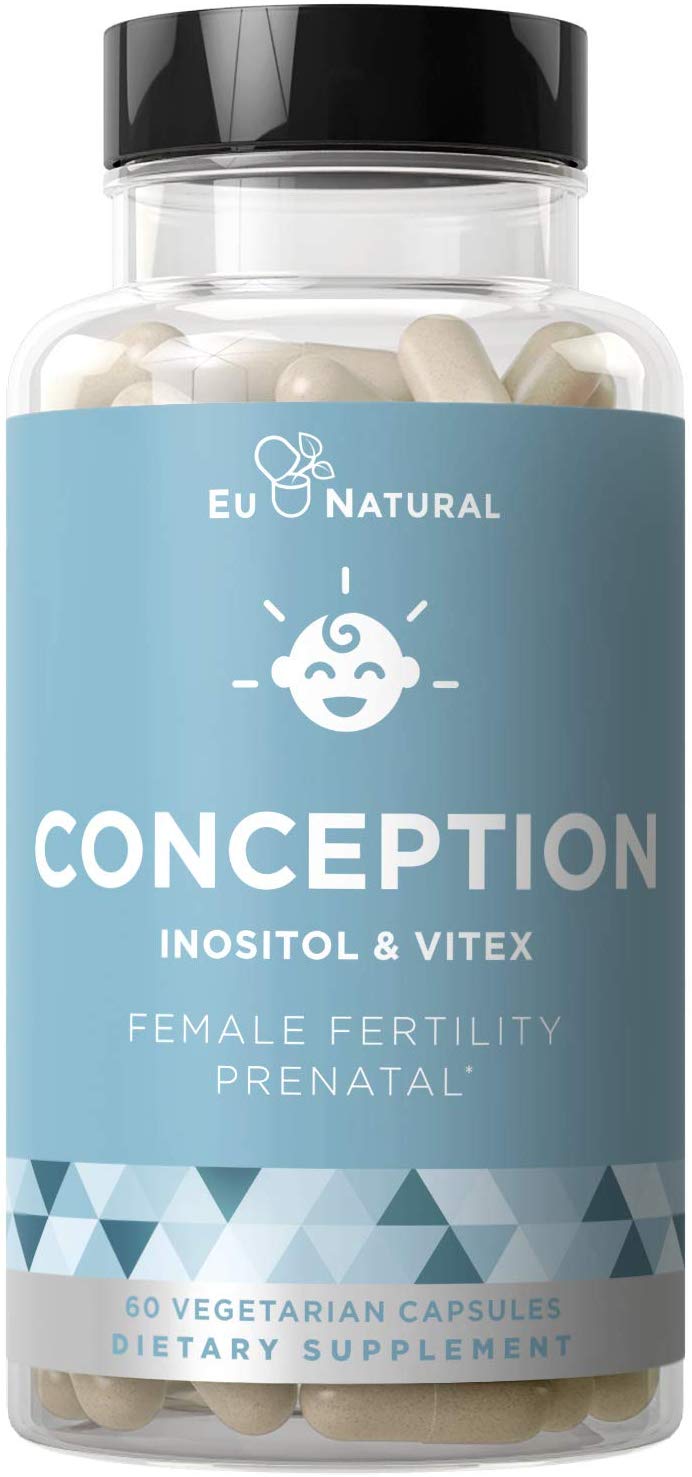 The Conception Fertility Prenatal Vitamins are something I have never tried before, so why not give them a shot? What do I have to lose??? They are a natural fertility aid and that is always a good thing.
These have good fertility ingredients like Ashwagandha, Vitex Chaste Tree Berry, Folate Acid, Vitamin D, Vitamin B, zinc, iron, selenium, and more. All to support and aid in a normal reproductive cycle and pregnancy. They also have CONCEPTION MEN pills for your guy to take to help boost your conception rate.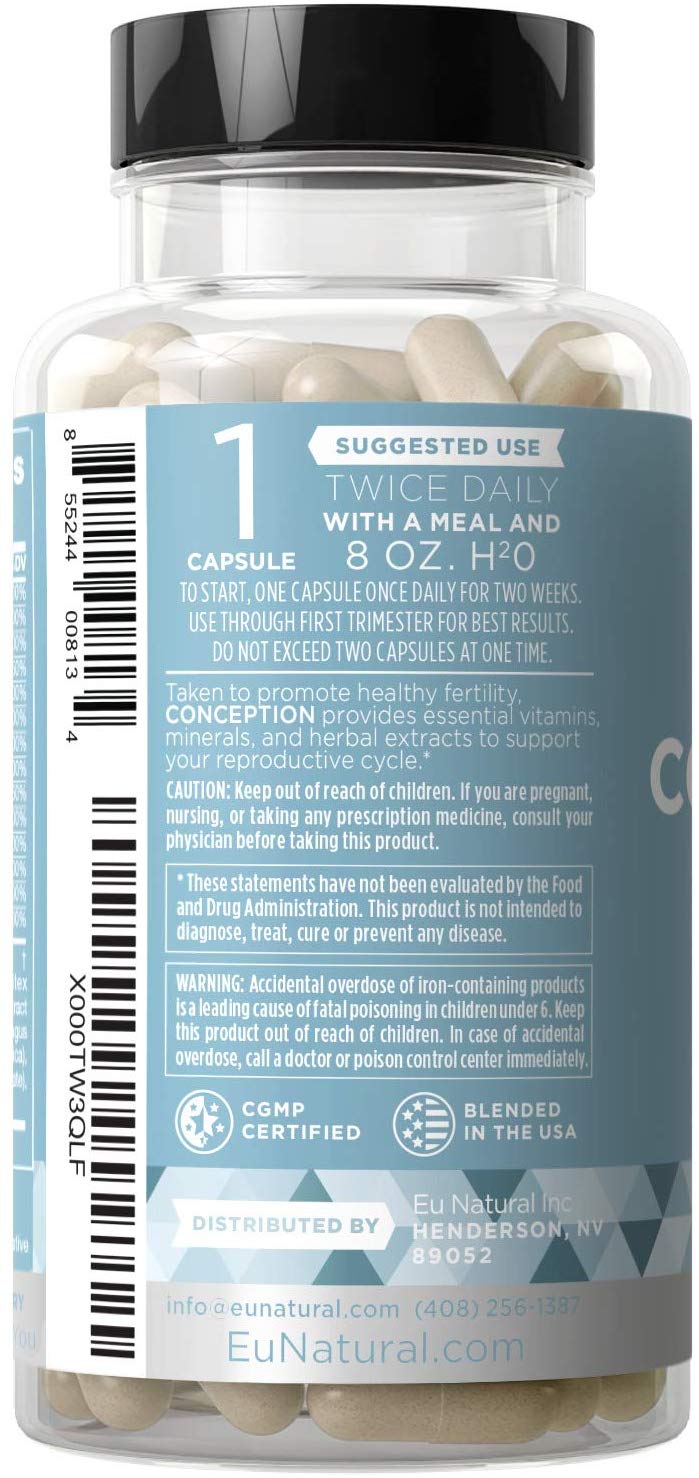 The Conception Fertility Prenatal Vitamins help to regulate your menstrual cycle, aid in healthy ovulation, and it supports hormonal balance. It is made int he USA and is 100% vegetarian. They are easy to swallow and are free of fillers, binders, and artificial ingredients. No gluten, wheat or dairy. And, never tested on animals. And through their Vitamin Angels 1-for-1 Match program, one bottle equals one year of vitamins for a child in need. I thought that was pretty great to learn about.
Instructions:
Take one (1) capsule twice daily with food and an 8-ounce glass of water. To start, take only 1 capsule for two weeks to allow your body to adjust. Use through the first trimester before switching to GLOW Prenatal Vitamins.
This product works best for women with irregular cycles and requiring hormonal support. Consult your healthcare professional before using this product. They use fresh herbal extracts that may have a strong scent, a good sign of their bioactive potency.
Feel free to open the capsules and mix the powder with a fruit smoothie. In case of symptoms of nausea, cramping, acne, or changes in urine color, take only one capsule with food and water to allow your body to adjust.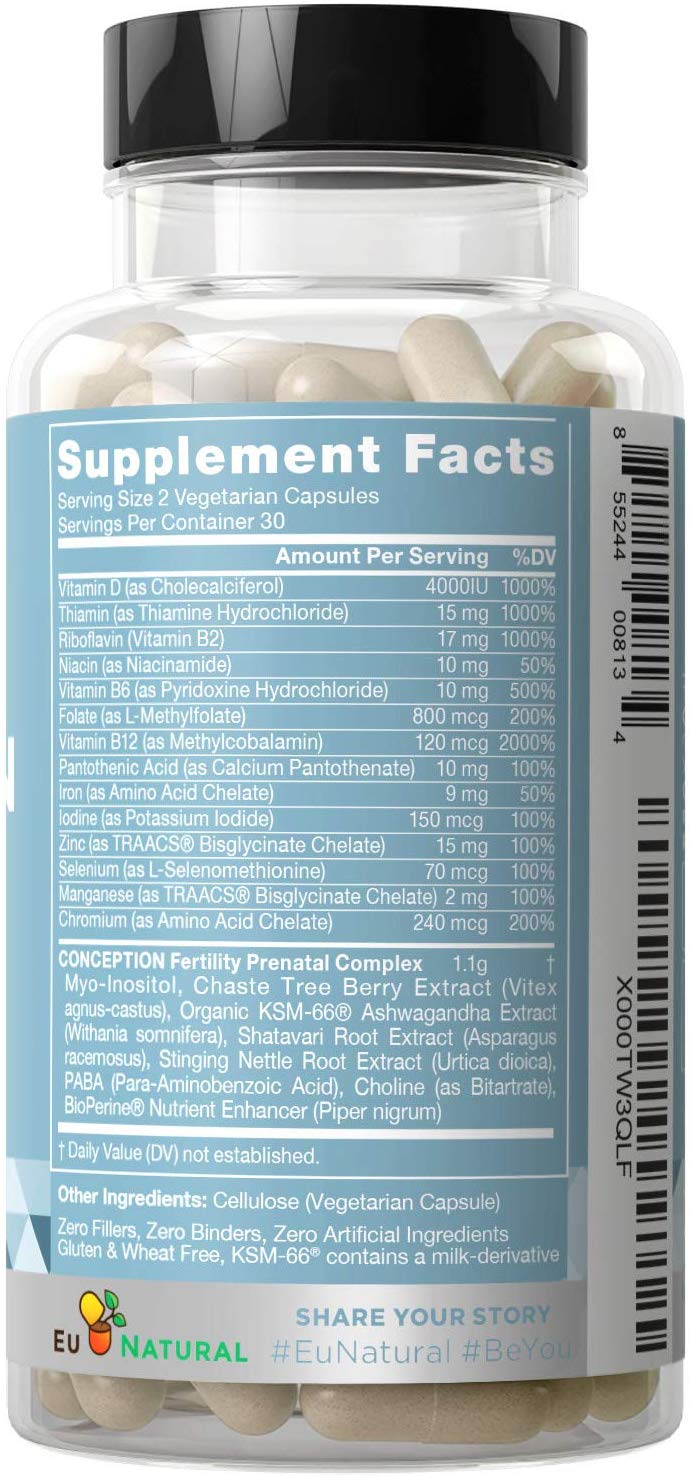 Ingredients
Myo-inositol, Chaste Tree Berry Extract (Vitex agnus-castus), Organic KSM-66® Ashwagandha Extract (Withania somnifera), Shatavari Root Extract (Asparagus racemosus), Stinging Nettle Root Extract (Urtica dioica), PABA (Para-Aminobenzoic Acid), Choline (as Bitartrate), BioPerine® Nutrient Enhancer (Poper nigrum)
*FDA Disclaimer: These statements have not been evaluated by the FDA. This product is not intended to diagnose, treat, cure, or prevent any disease.
Why You Should Take Folate And NOT Folic Acid
I love that the Conception Fertility Prenatal Vitamins contain FOLATE Acid and NOT Folic Acid! Why? I will tell you, below!
Folate and folic acid are different forms of vitamin B9 (Vitamin B9 is an essential nutrient that naturally occurs as folate). Folate plays a crucial role in cell growth and the formation of DNA. Low levels of vitamin B9 are associated with an increased risk of birth defects and other risks.
Folate is the naturally occurring form of vitamin B9. Folic acid is a synthetic form of vitamin B9, also known as pteroylmonoglutamic acid. Unlike folate, not all of the folic acid you take is converted into the active form of vitamin B9 (5-MTHF) in your digestive system. Instead, it needs to be converted in your liver or other tissues.
MTHFR Gene
Taking Folate Acid instead of Folic Acid is VERY important, especially if you have the MTHFR gene. I did not know I had it until I was tested for it. That could be why I am having recurrent miscarriages and so much trouble trying to conceive. If you are having unexplained fertility, etc, I would DEFINITELY recommend getting tested for the MTHFR gene. Ask your healthcare provider and get answers!!! You can read more about the MTHFR Gene AND Folate Acid HERE.
This post may be all over the place, but I have a lot of info on the subject of trying to conceive, miscarriages, secondary infertility, one fallopian tube, etc. So, there is a lot of info!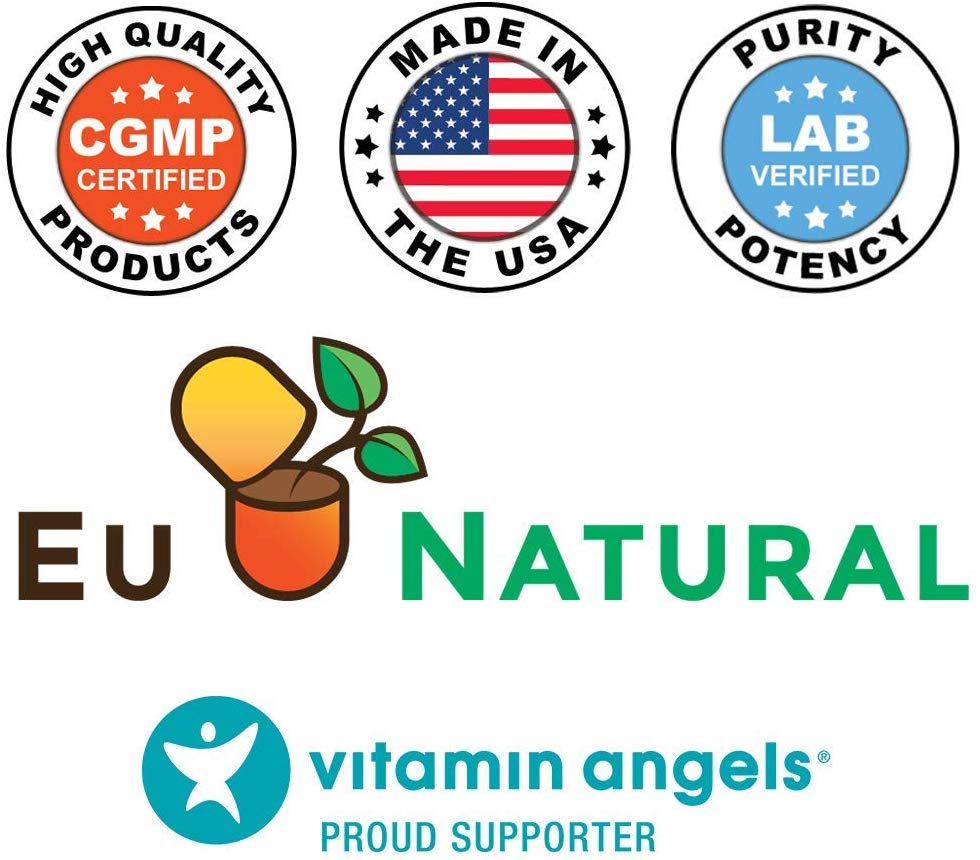 I will keep you all updated on my trying to conceive journey. I am elderly now, so I am not sure how long I will keep trying. However, I will let you know if I do conceive again and if the Conception Fertility Prenatal Vitamins helped me! I sure hope that they will! I DO have some hope left.
Buy
You can purchase the Conception Fertility Prenatal Vitamins on Amazon.com.
Win
3 lucky women are going to win a bottle of Conception Fertility Prenatal Vitamins! Yay!
Rules
The contest is open to US residents ages 18+. This giveaway will end on February 23, 2020, at 11:59 pm MT. The winner will have only 24 hours to claim their win or a new winner will be selected. I am NOT responsible for lost or stolen mail (DUH!).