During these uncertain times, if you're staying home following social distancing rules or preparing for summer with your kiddos, planning some time outside or away from the screens is a sure way to spend quality time with each other. Sometimes it seems really difficult to get your kids to sit still for more than a second, so you have to find a way to keep the little ones engaged and entertained with fun and unique activities. Below are some free printable geography worksheets and games to help keep your kids busy and engaged in something educational, yet fun!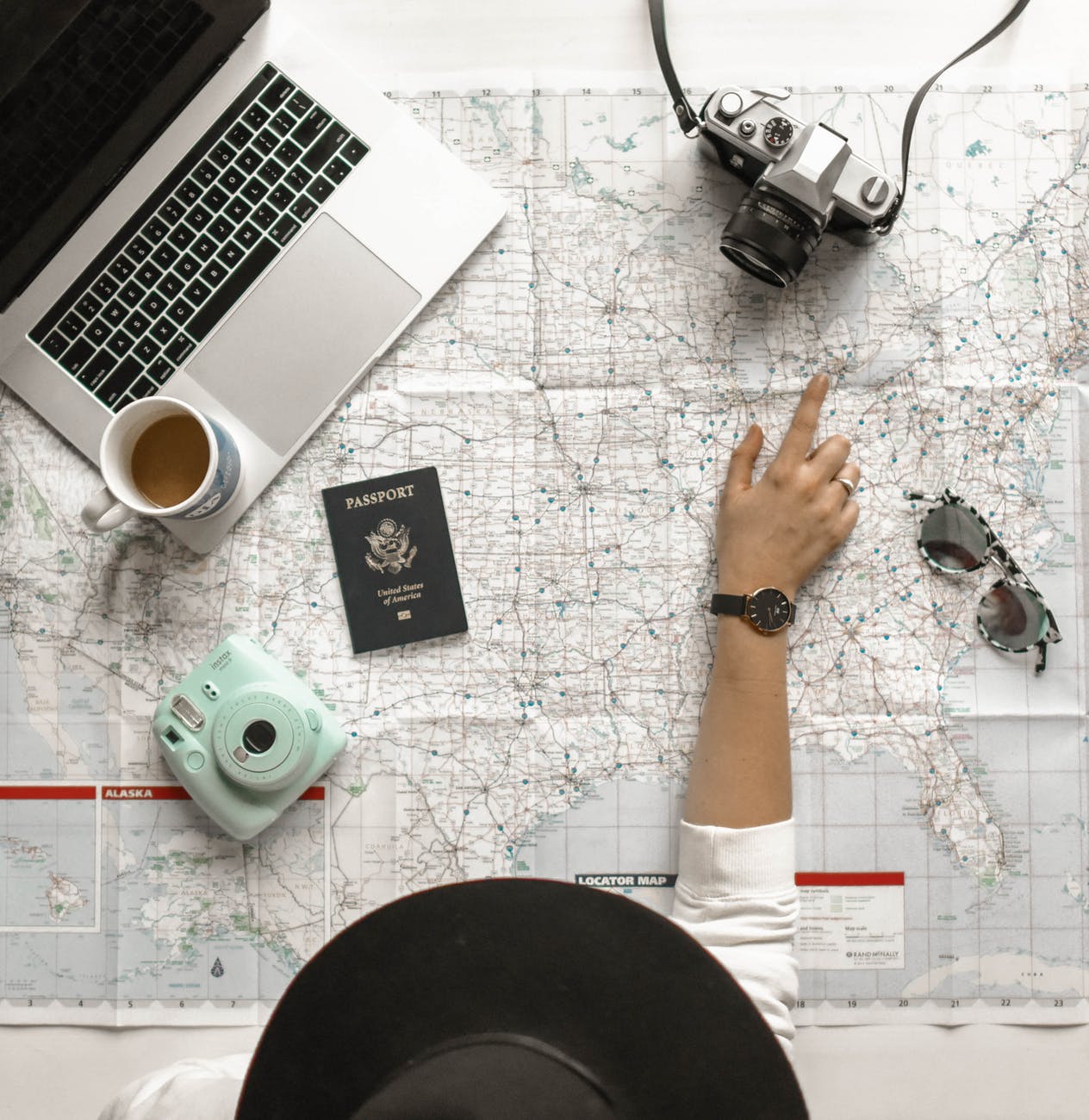 Free Printable Geography Worksheets And Games
A good way to keep your kids' busy and active minds occupied is by promoting wanderlust and a traveling spirit — even if you're stuck at home in the indoors. You can do this through engaging activities like games, cooking, and storytime! Teaching your kids at a young age about the world and its wonders such as landmarks, cuisine, culture, and traditions can help them get excited to learn new things and develop empathy. These free printable geography worksheets and games are sure to put that wanderlust into them!
To make things simple and easy for you and your little ones, here is a list of five fun and creative games and printable worksheets. With these activities, your kids will learn things like famous landmarks, fun facts about places around the world, such as inventors and culture.
Find the Landmarks Location
Association learning is always great for kids who are visual learners! There are many countries that are famous for their landmarks, so your kids will have a fun time with these printables since they are very well-known, like the Eiffel tower! If they're still in the early stages of exploring world geography, associating these cool locations and structures will definitely get them eager to learn more!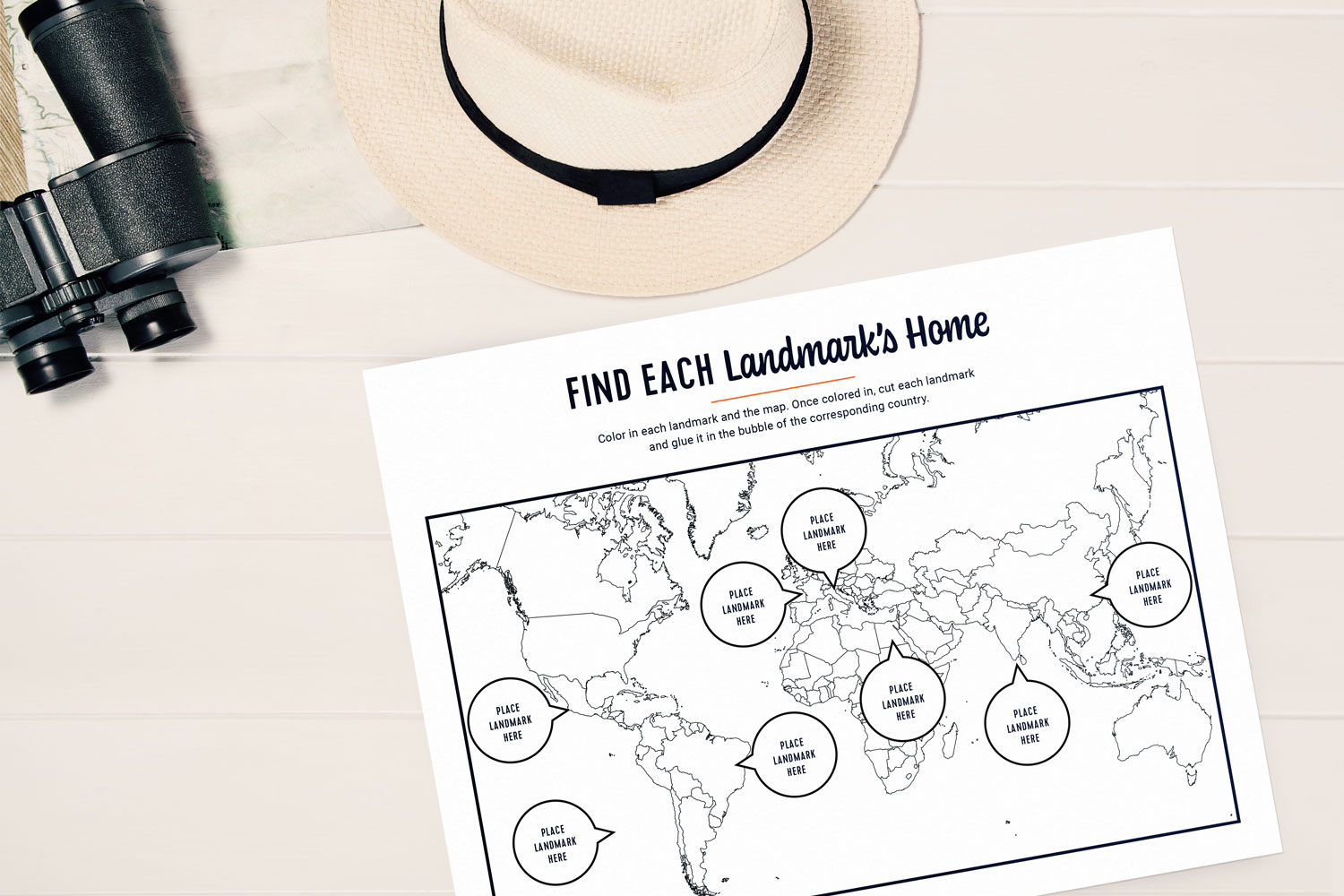 Make a Travel Bucketlist: Free Printable Geography Worksheets And Games!
Help your child construct their own unique bucket list for travel by filling out this printable. As well as making a list of destinations they'd like to visit, the printables ask for places at each destination they would like to see, activities they'd like to try, and the food they'd like to eat.
Follow this printable with an exciting DIY craft like making a pushpin map with a travel theme or crafting a travel scrapbook or journal.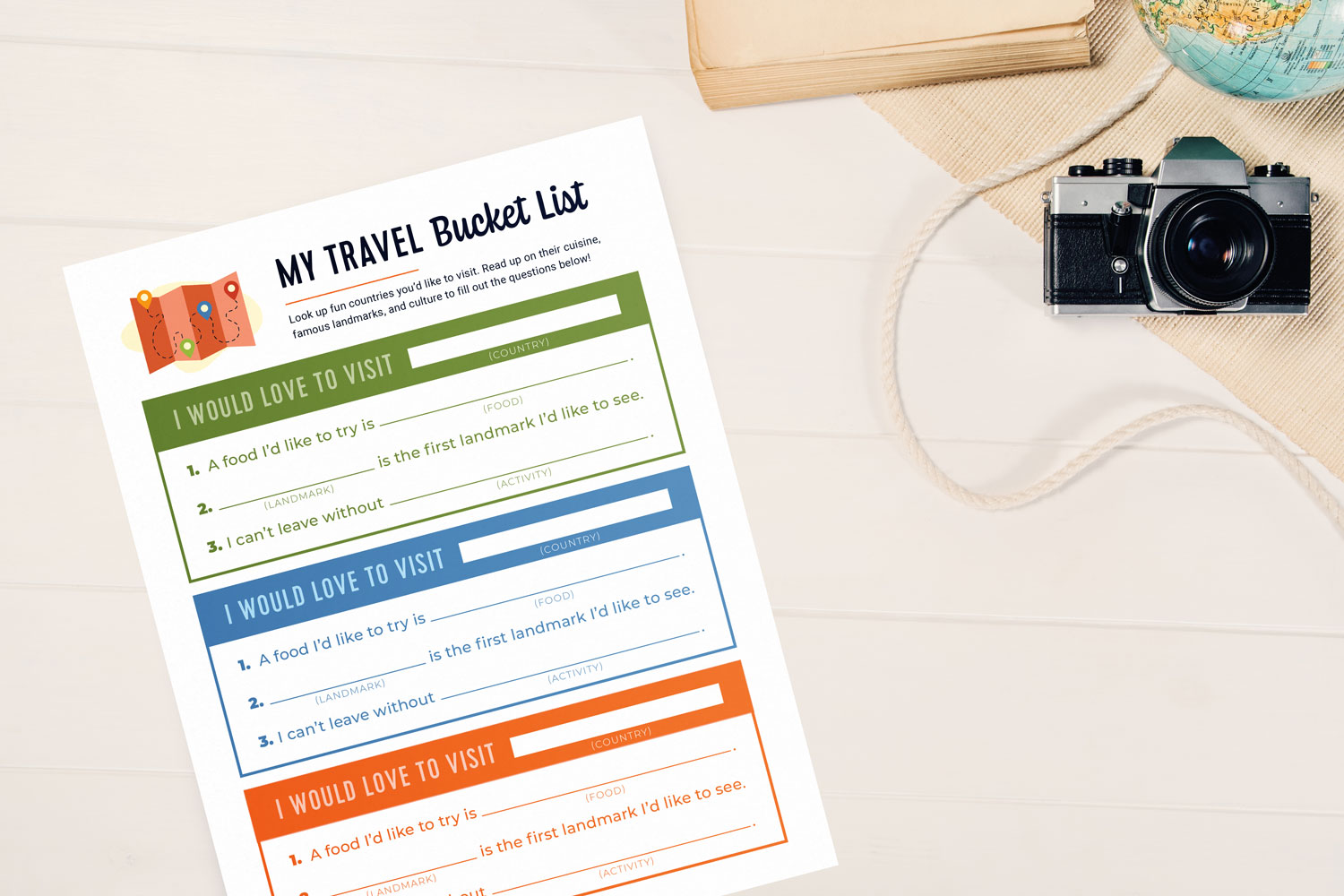 A Crossword Puzzle of World Facts
Being familiar with world facts will be very handy when your kids are first starting off in a geography class. Help them finish this crossword puzzle by dropping more clues with they get stuck on a problem.
From simple questions (what is the largest country in the world?) to more challenging ones (what city sits on two continents?), this crossword puzzle will encourage them to grow their geographical education.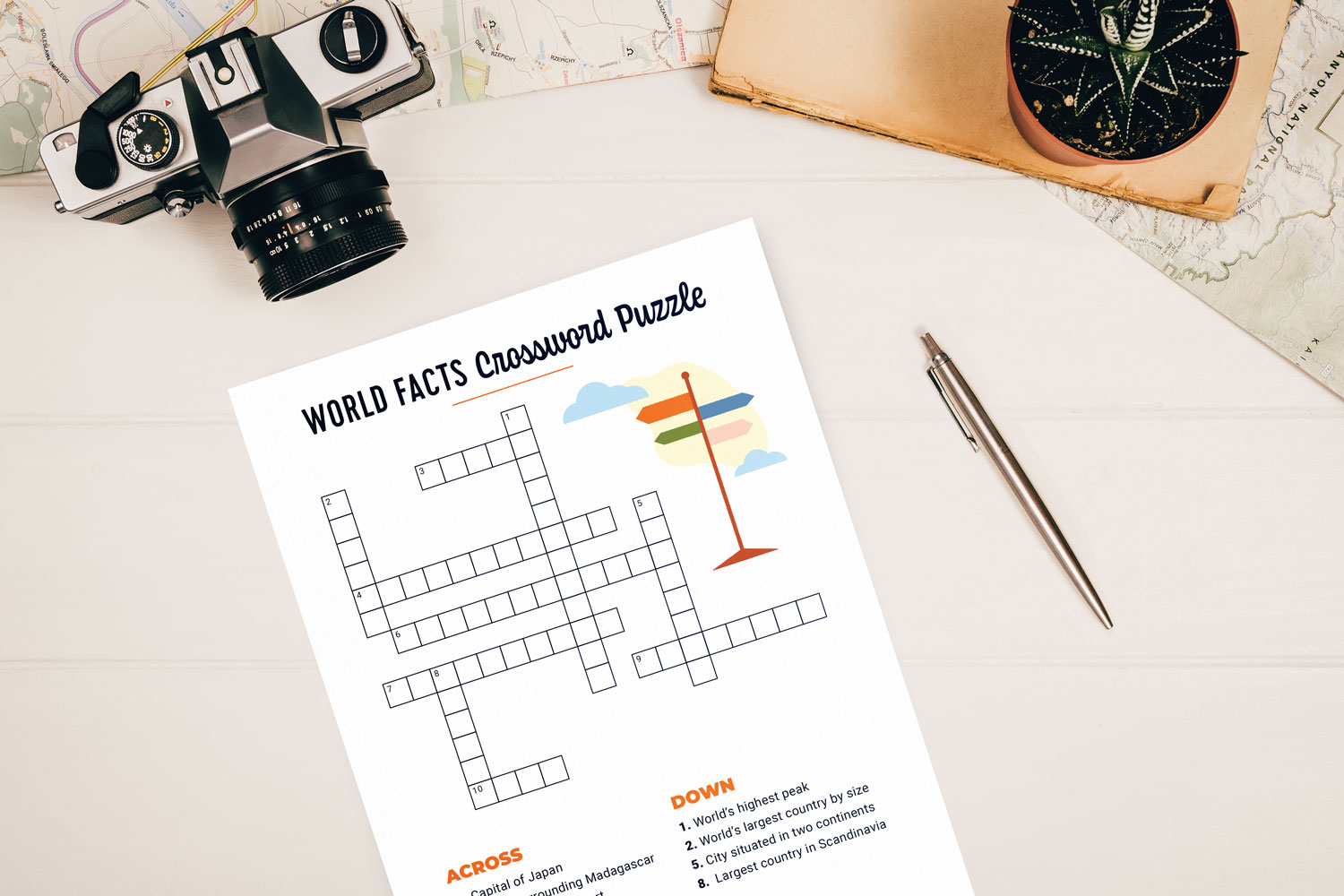 World Flag Color By Numbers
Get your kids to wind down with a color by numbers worksheet. This printable features three of the most colorful country flags in the world to color and express their creativity. Make sure you hang up their artwork on the refrigerator to inspire their wanderlust.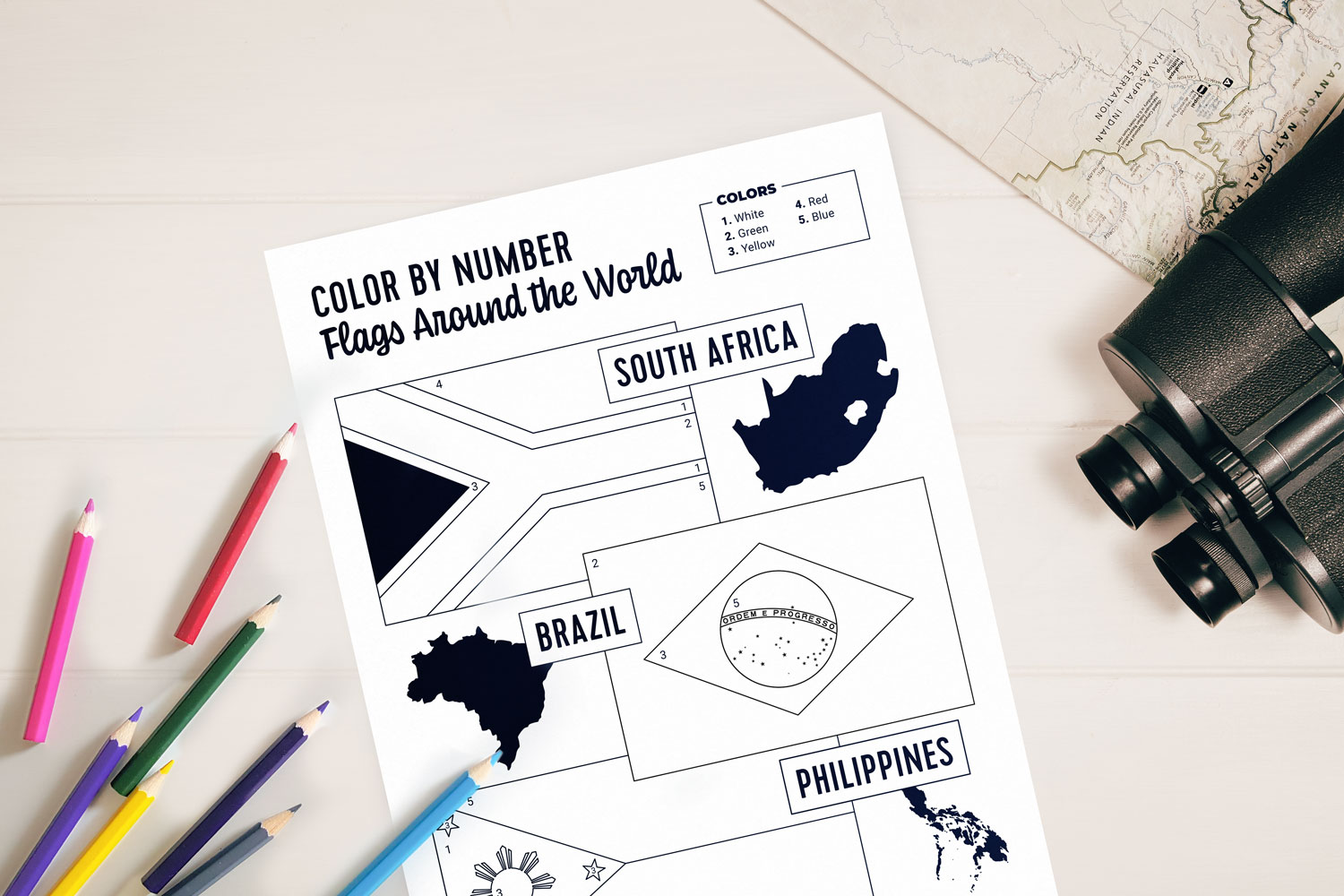 Memory Game With World Capitals: Free Printable Geography Worksheets And Games!
To exercise your little one's brain, check out this engaging world capitals memory game. This game can be an exciting challenge for kids who are starting to learn about political geography since the cards are not identical visual matches. For an extra twist, give them a time limit to finish the game and give a prize if the cards are matched correctly.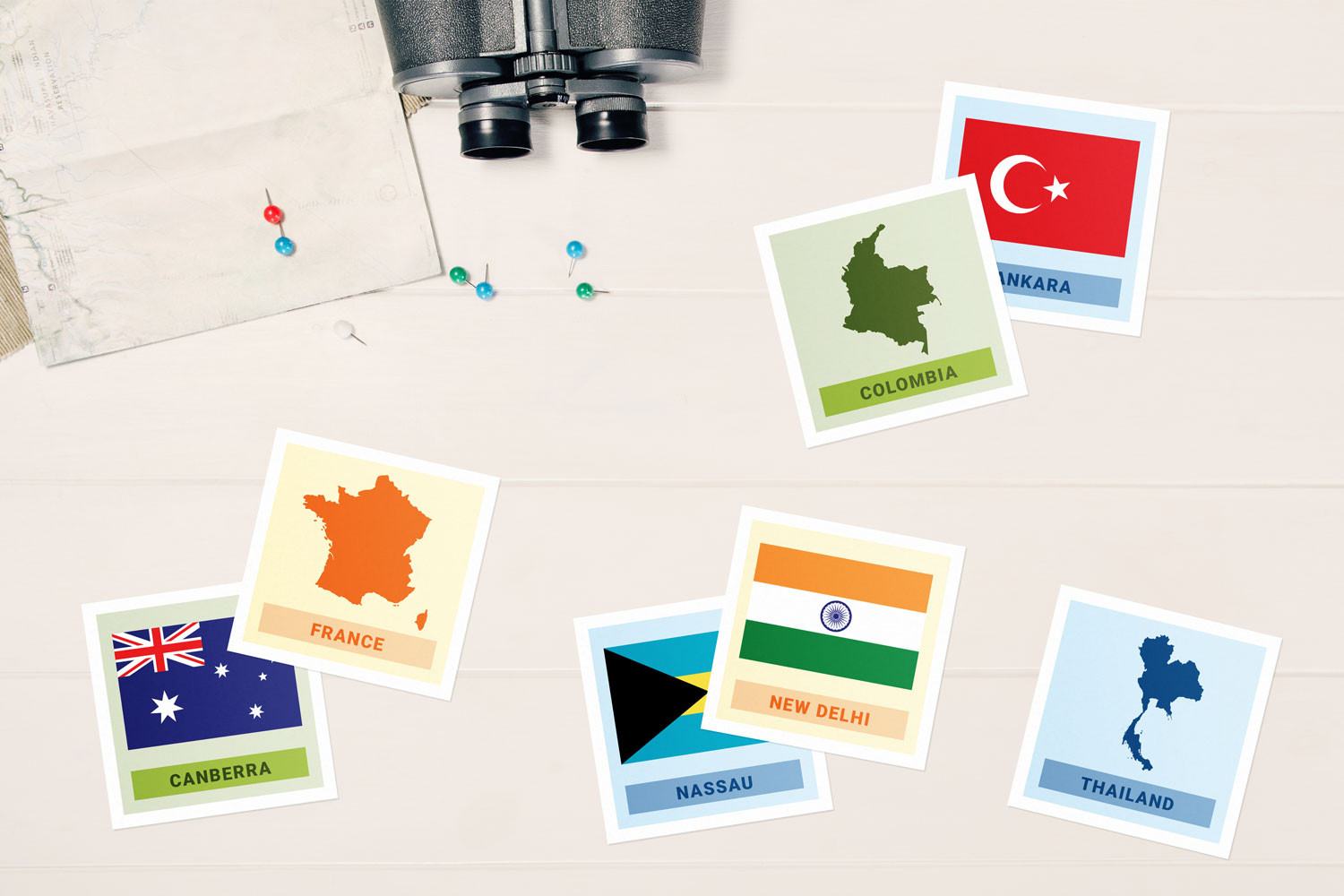 Bonus: Famous Inventions From Around The World
Take your kids on a journey through unique inventions with some interesting origins — did you know the croissant is not from France? Let them unleash their artistic, engineering, or culinary, creativity by having them explore various inventors including the woman who invented the ice cream maker or the man who made the very first toy car.
Here are some inventions you can start with:
Austria: The Croissant credited to August Zang and Viennese cuisine
France: The Aquarium by Jeanne Villepreux-Power
United States: The Ice Cream Maker by Nancy Johnson
Mexico: The Caesar Salad by Caesar Cardini
Austria: The Croissant credited to August Zang and Viennese cuisine
How to Get Your Kids Excited About World Geography!
Read below for some ore ways additional ways and things you can do while at home to get your kids interested in learning about world cultures. If you're a person who normally travels a lot and you want to get your little ones eager to go with you on your adventures, or are looking for ways to increase their curiosity and willingness to learn, then these tips are great to follow.
Enlightening kids about various cultures, perspectives, and traditions can encourage them to develop tolerance and empathy for others. In fact, there are many experts that have often stressed how important is it to embark on early childhood travels and that they have a great impact. Traveling at a younger age will allow them to experience different ways of life and the way people interact in each country. This includes increased independence, easier relationship building, and higher emotional intelligence.
Here are some helpful and simple tips to check out to help your kids become a knowledgeable citizens of the world: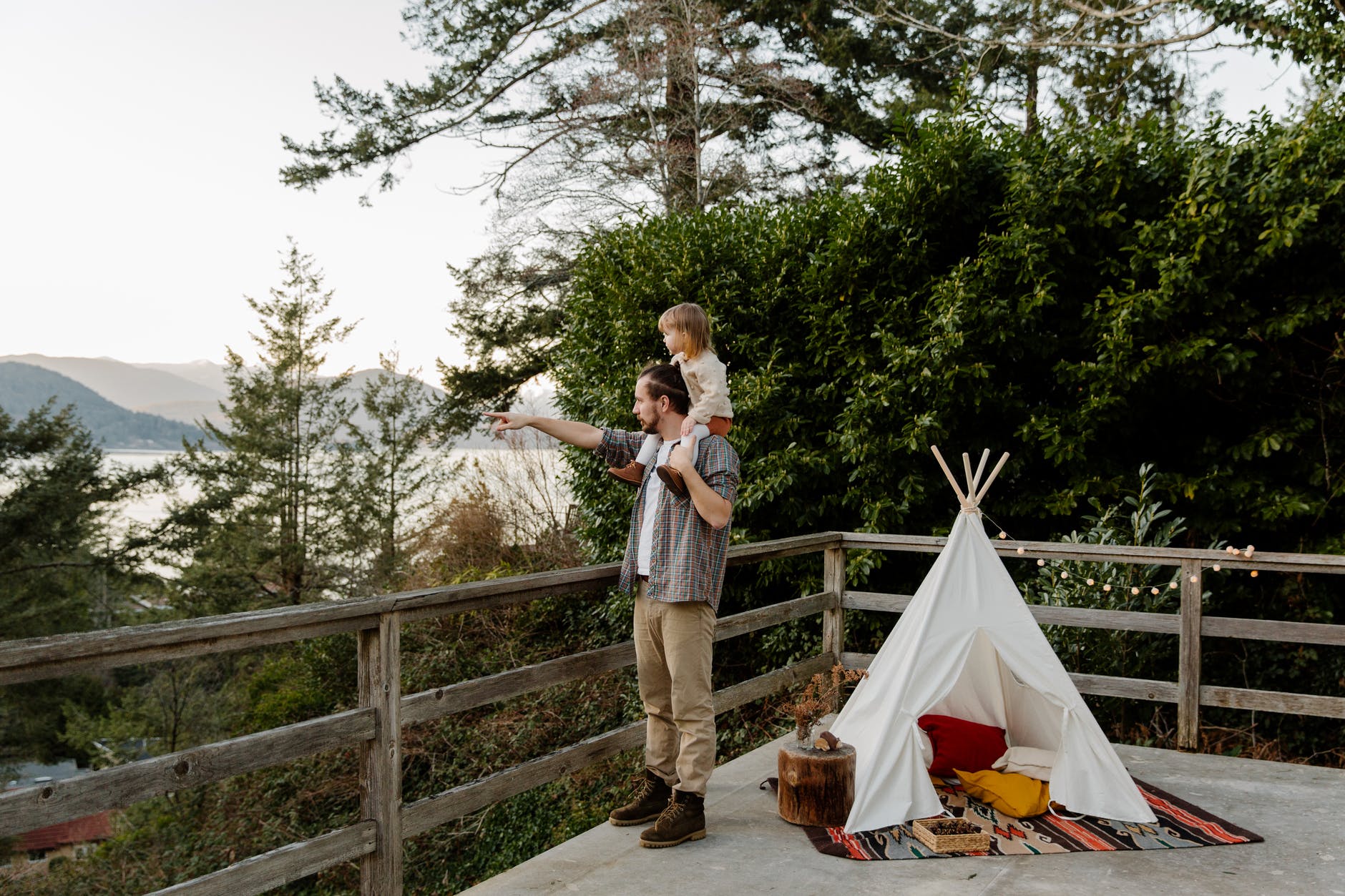 Begin at your home. As a parent, being an example for your kids is the best way to start. You can do activities such as reading books about travel or tell them stories of your own travel experiences.

Teach an additional language. Whether it's through you, school, or even grandma and grandpa, having learned a second language can give your kids a solid perspective on the world and its cultures.

Try something new. Make a new tradition that gets your family to try new things whether it is visiting a culture and historical museum or even trying new and different cuisine at a restaurant.

Promote natural feelings towards diversity. Through travel, community, and family, as a parent you can make diverse settings feel comfortable and a normal part of your kid's life and environment.

Teach that it is okay to have differences. It's very crucial and important to educate young kids that differences in religion, appearance, and opinion are okay and should be met and treated with kindness and mutual respect.
With these fun Free Printable Geography Worksheets And Games on hand, you are ready to embark on a new adventure with your kiddos. During these uncertain times, it is crucial that you're kids are still learning and is still engaged in the world around them. Use them while you're at home to inspire your future travels or to pass the time while still learning. It is so important to keep your kids learning while at home!
PIN These Free Printable Geography Worksheets And Games For Later!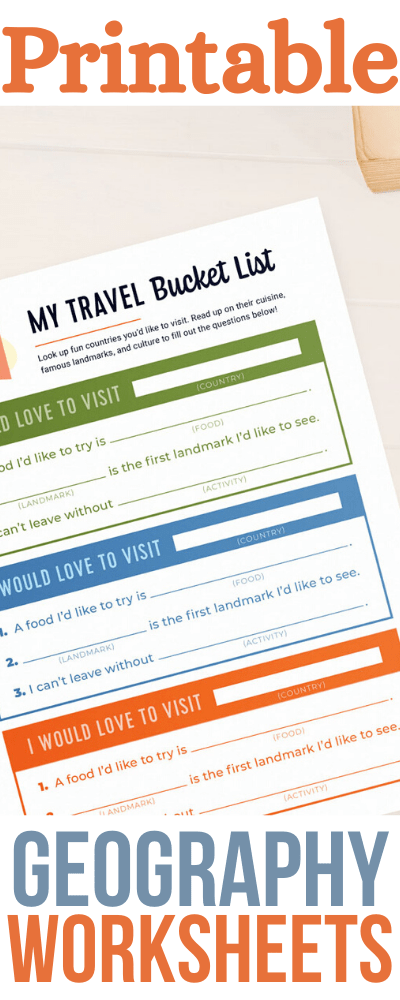 Printables and blog post courtesy of CarRentals