Looking For A Scary Halloween Wax Warmer? You have come to the right spot! Halloween will be here before you know it and we have already decorated our home for it! Yay! Halloween is my second favorite holiday! I love going into the stores with my kids and looking at all of the fun and scary Halloween decor! So much fun! I also love my scary Halloween Wax Warmer! Such a cute little ghost!
*This post includes my affiliate links.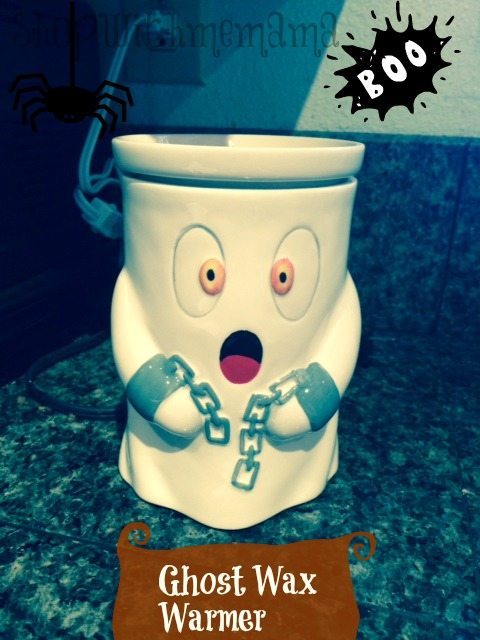 Halloween Forevermore has some really cute and spooky Halloween Wax Warmers! Last year, I received a ghost wax warmer and I still use him every day, even during the year, when it is not Halloween 🙂 He is so cute and I just adore him.
This year, Halloween Forevermore has come out with a really cute Halloween wax warmer and they are so fun! There are some pretty scary and cool-looking ones this year! The scary wax warmers have arrived and can be ordered for immediate shipment from Halloween Forevermore.
The Halloween Wax Warmer Lineup: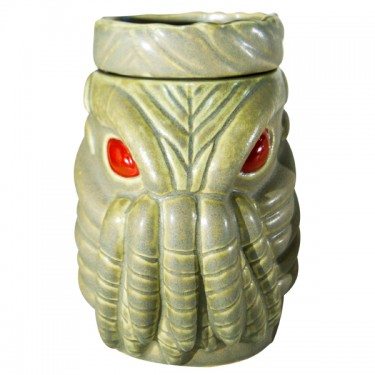 The Scent of Cthulhu: This Halloween wax warmer was inspired by H.P. Lovecraft's Cthulhu mythos. Warm your favorite wax scent on top of this slumbering behemoth of doom. But be careful not to awaken him. For if you call, he will come!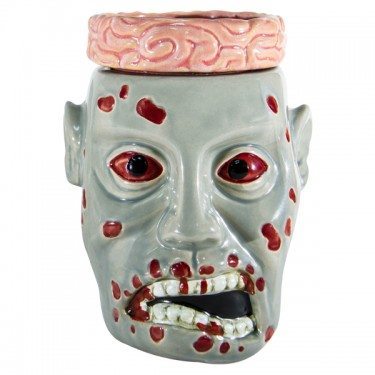 zombie Apocalypse: Waiting on that Zombie Apocalypse that we all know is coming? Tide yourself over with this great zombie Halloween wax warmer. Want to know why our zombie is the perfect warmer? He always has wax on his brain!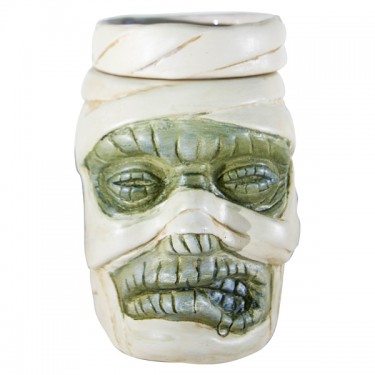 Mummy Dearest: Mummy lovers will come completely unraveled with this mummy design Halloween wax warmer! Melt your favorite wax in your own petrified pharaoh without the hassle of an Egyptian curse!
Don't forget the Monster Melts wax tarts!!! You can purchase them on Amazon.com.
Monster Melts Wax Tarts
Autumn Notes — Comes in three fruity sweet and spiced scents: Boneyard Blend, Rising Spirits, and Bloody Shot of Berry.
Holiday Spirit — The package of six includes three fun and festive shapes: Black Bats, Orange Pumpkins, and Red Cats.
Flameless Fragrance — Monster Melts are safer than candles with wicks and last longer than oils. After melting, the wax can be stored and used again at a later date.
Freshens Anywhere — Fragrant wax melts are perfect for placement in bathrooms, bedrooms, or shared spaces like the living room.
Easy to Use — Developed to complement Halloween Forevermore wax warmers, but compatible with any Halloween wax warmer. Simply pop it out of the mold and allow to gently melt.
My Thoughts About the Monster Wax Melts:
This Monster Melts fragrance is not as strong as other wax melts I have used before. So, if you want more of a potent scent, I recommend buying another brand. However, these are great for people who have a sensitivity to smells/scents.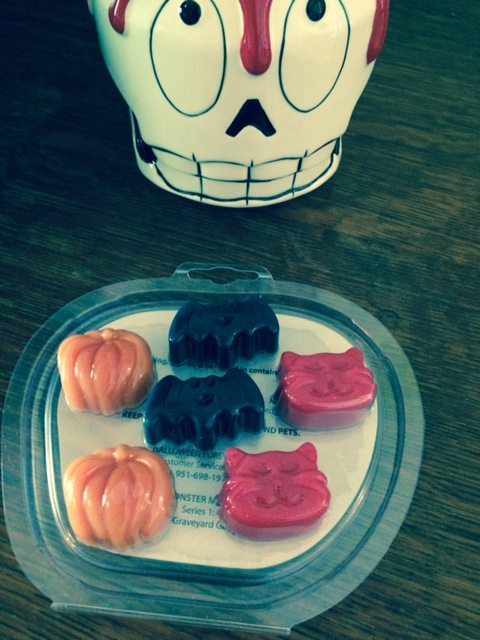 Halloween Wax Warmer Features:
DECORATIVE ACCENT — Uniquely spooky ceramic character wax warmers are crafted by hand. Perfect gift for any horror fan, Halloween party host, or gothic-style enthusiast.

EASY CLEAN — Removable wax dish allows for quick cleaning. Simply pour the leftover wax back into its container, and clean the tray with hot water to remove the excess scented wax. OR you can use tinfoil for easy cleanup. Just put a small piece of tin foil inside the removable wax dish. When it is all melted and you are done with it, pull it out and throw it away. Replace with a new piece of tin foil.

ELECTRIC POWERED — Evenly dispersed heat gently melts the wax and safely releases fragrance throughout your home without soot, smoke, or flame.

SPOOKY WARMTH — Use wax melts of your choice, or use Autumn-inspired Monster Melts by Halloween Forevermore. Scented wax melts are sold separately.

LOW MAINTENANCE — Electric plugin source gently melts the wax, so a bulb or candle replacement is never necessary.
These scary wax warmers are $29.95! So be sure to check out a Halloween Wax Warmer and grab one (or two!) for yourself!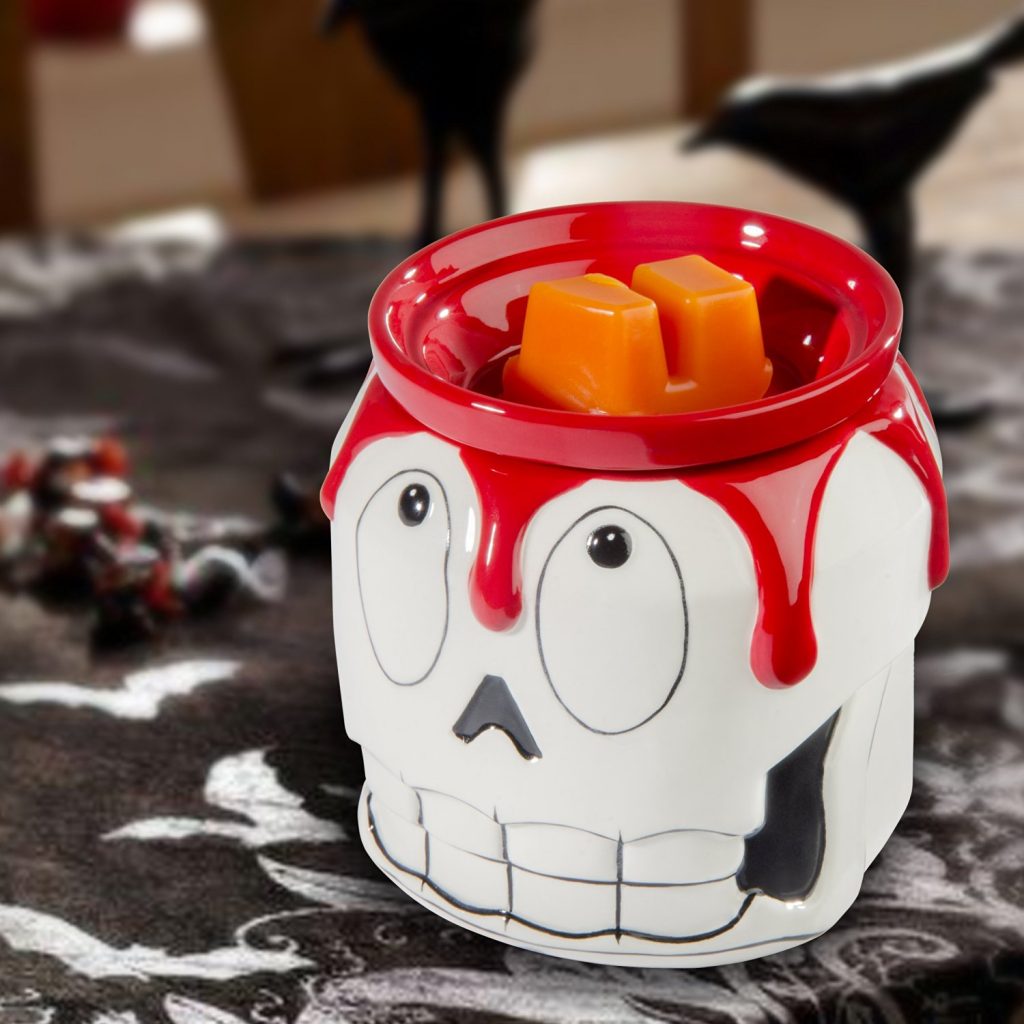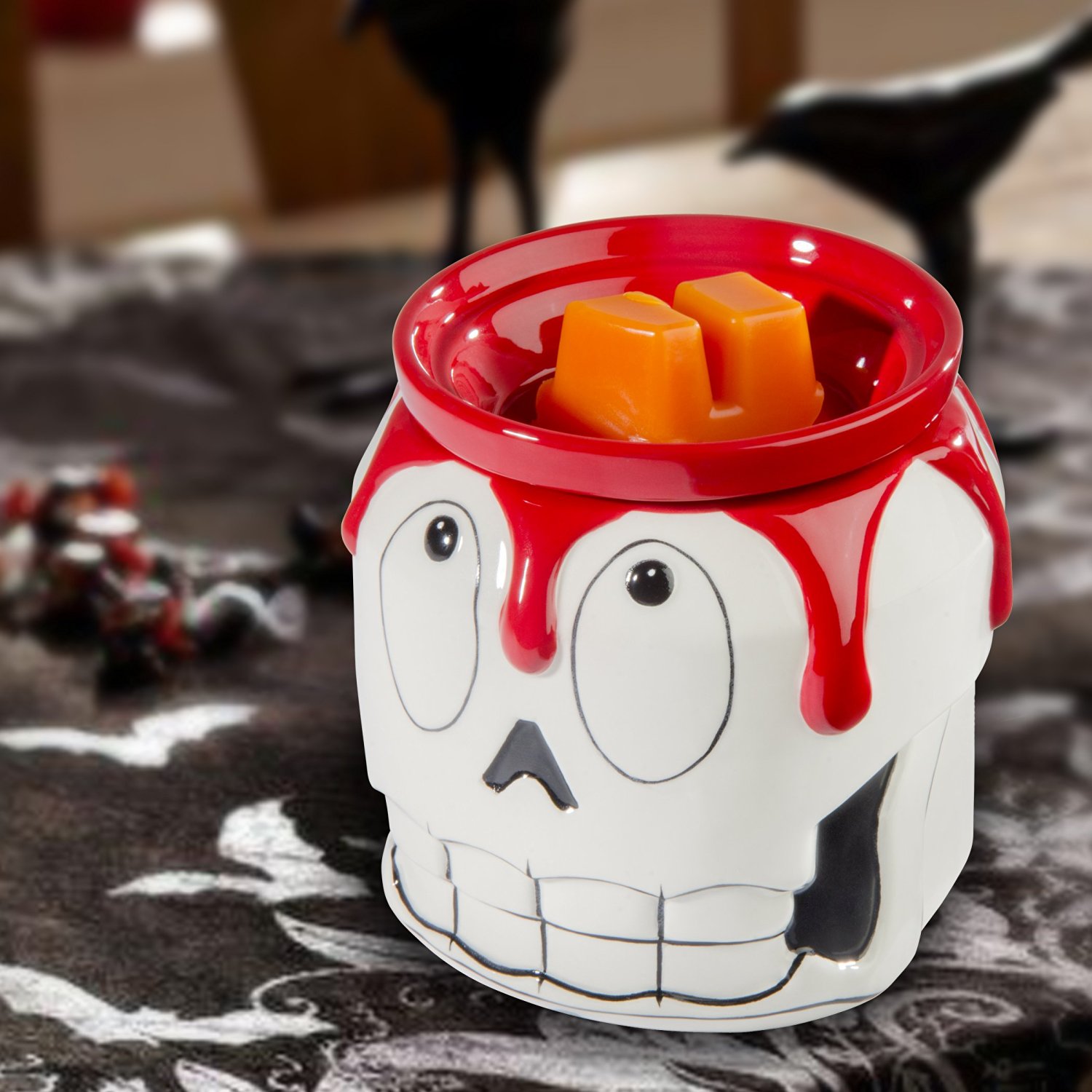 The scary wax warmer I received this year, is Josephine's Skull Wax Warmer and some scary wax tarts to go with it! Talk about a cute and scary wax warmer! Even the wax tarts are festive and scary!! These are great items to buy for your next Halloween haunted house party! I give them 5 stars!
Josephine's Skull Wax Warmer is sitting on a table in my living room. She looks so good there and this scary wax warmer melts the wax tarts quickly, leaving your room/home smelling fantastic!
Tip!
For best results in getting the wax tarts out of the plastic container, I put them in the fridge for a few, first!
Shop
You can purchase the scary wax warmers online at Amazon.com. They retail for $29.95. The Monster Wax Melts retail for $7.99 for a package of them. Put a few in your online cart and purchase them today!
Coupon Code!
Grab your coupon code for 20% off with a minimum purchase of $20. Use coupon code: SHOPWITHME at check out!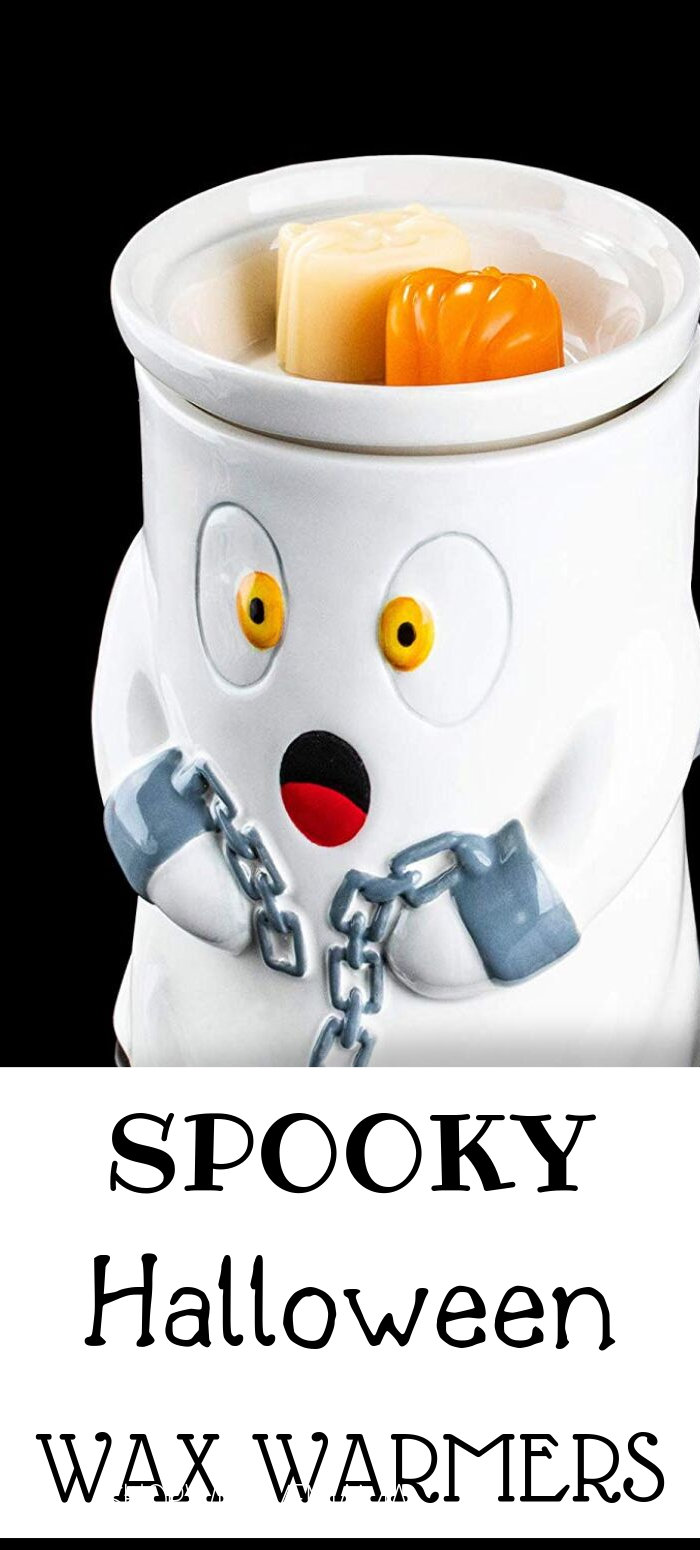 What Do You Think Of These Scary Wax Warmers? Which One Is Your Favorite?