CONGRATS TO
Virginia Mugerdichian Rowell #339 And Angela Kinder #1146!
*I received product to review. All opinions are mine.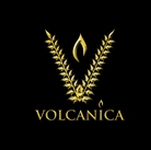 Being that it is fall now, I find myself lighting candles constantly. I have a candle, literally, burning in every room of my home. I start the day off, lighting my candles! Love it!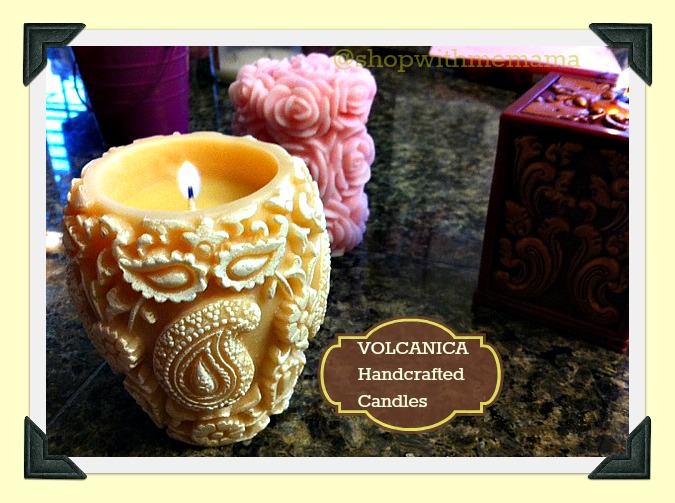 I have all sorts of yummy smelling candles and unscented candles. Recently, I added to my candle collection! I received some beautiful candles from VOLCANICA. They are all handcrafted from Bali and I am in love with the three I was sent.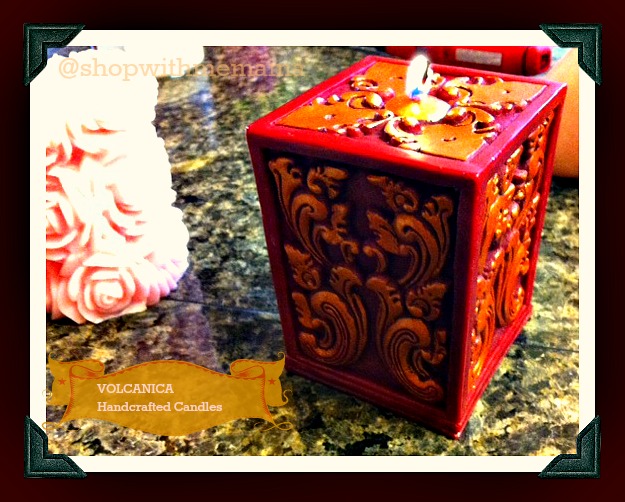 These candles are not only gorgeous, but Eco friendly too. Each exotic candle is a unique decorative work of art. When lit they burn from within to illuminate the rich, often gold-dusted pattern on the outside. They are simply, breathtaking!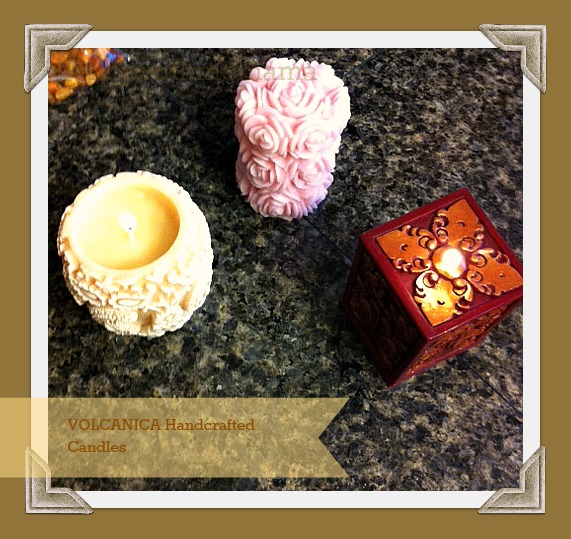 They burn a really, really long time and when they are all done, you can reuse them, you will WANT to reuse them! Simply put a tea light in them after they have burned down, for a pretty decorative container. Or, put flowers in it!! Use as a pencil holder, the uses for them are endless 🙂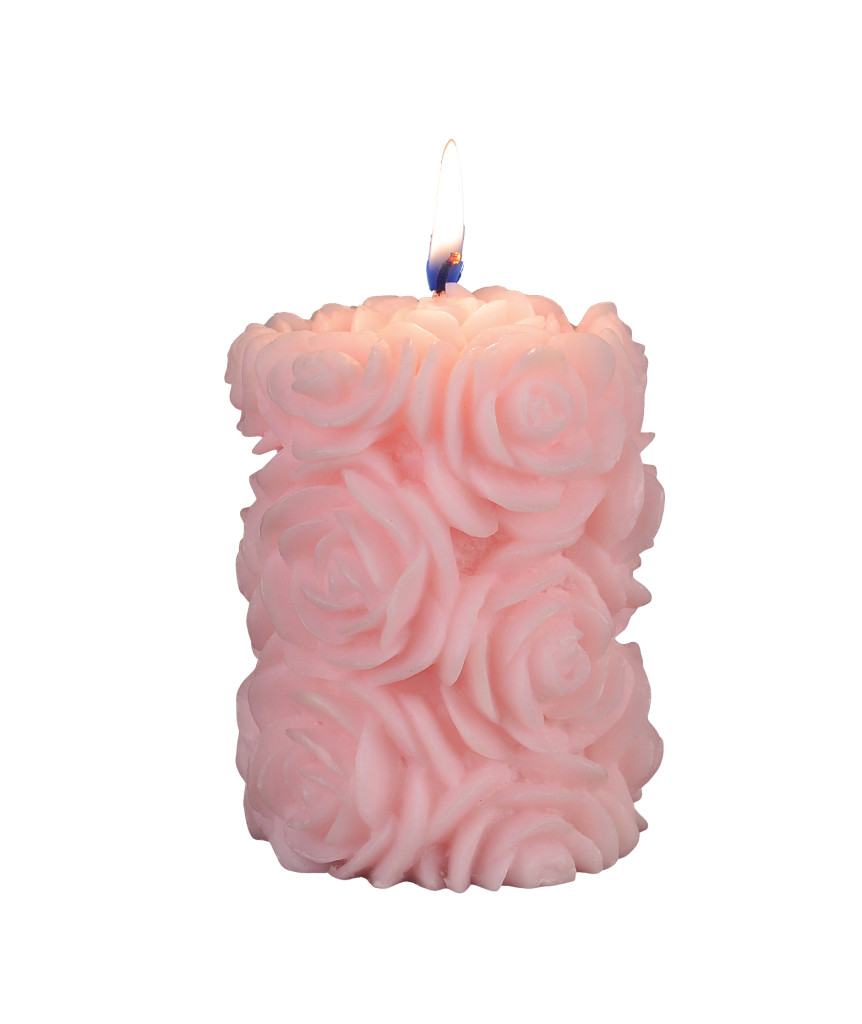 My three candles are simply beautiful. I have one in my room, one in my livingroom and one in my kitchen. They do not have any scents to them, but are stunning all the same. I wish they had a scent to them, but then again my home is filled with scented candles so it really goes unnoticed anyways.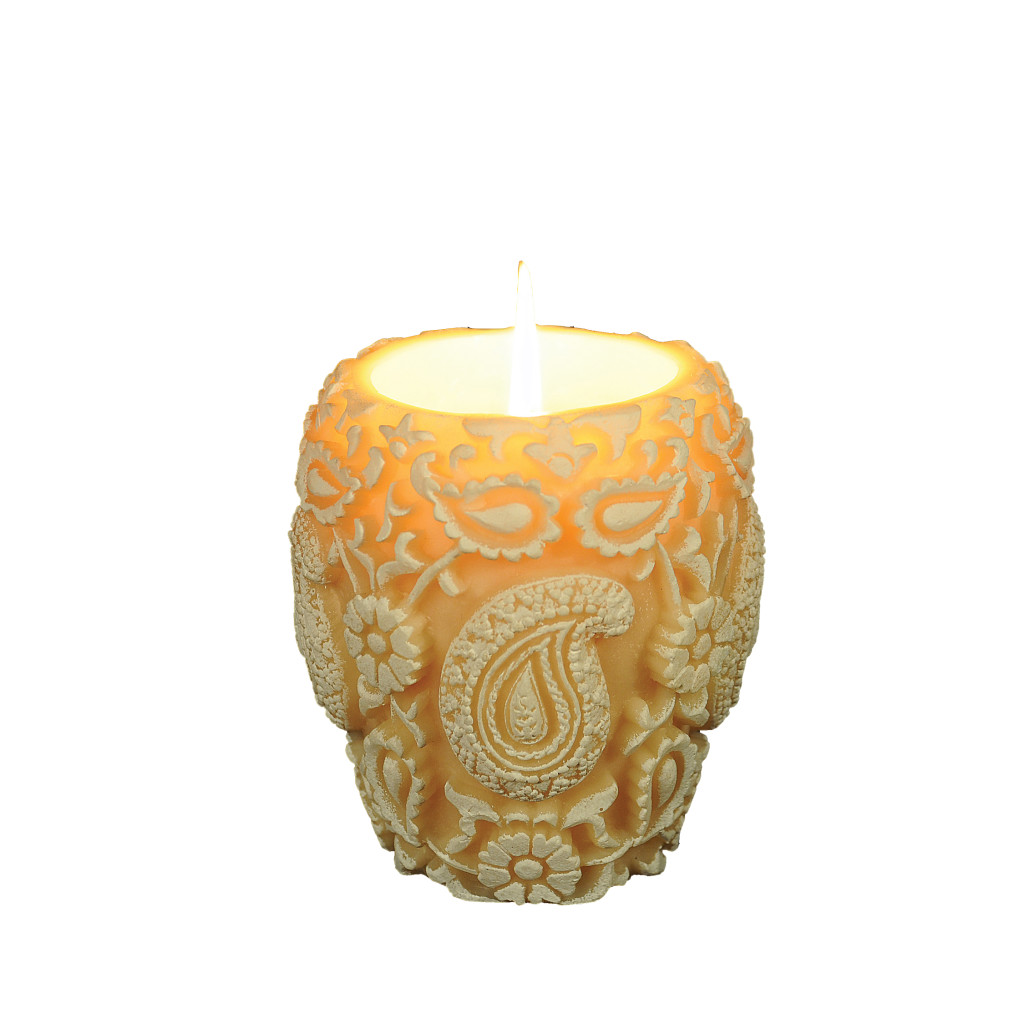 The boxes that these candles came in, were gorgeous! Then you get inside of that pretty box to find another gorgeous piece of art, the candle! It is like two gifts in one, really, because I am reusing the pretty box for paper clips, pens and markers!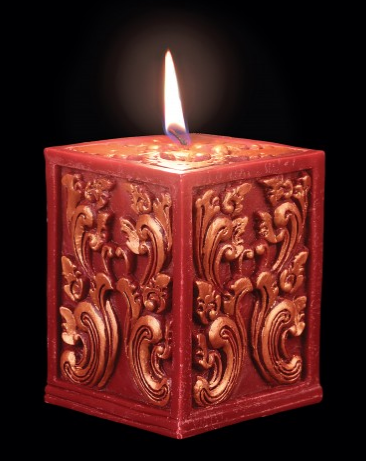 No soot, no smoke, these are made from natural bees and palm wax. Although not all are aromatherapy, the essences are pure essential oils in scents like Magnolia or Country Apple Spice. So that is good to know! There are 221 in the complete VOLCANIC CANDLES collection and they are all so pretty!!!
The candles I received are:
Trance White Vase
Enliven Small Pillar
Opulence
Buy
You can purchase the beautiful, handcrafted in Bali candles online at http://www.volcanicacandles.com/. These make for a wonderful Holiday gift!
Win!
Two people will each win a the gorgeous pink rose Enliven Vase!
How?
Easy! Just use the Rafflecopter form below! GL!