In this blog post, we will talk about Vacationing in the Summer: Pros and Cons. Our vacations are very dear to us given how monotonous life can get nowadays. We slip into boring routines that can be broken while we are away. Hence, it has become necessary for us to ensure we settle for the best vacation experience possible. While we micromanage and plan all aspects of our trip, like the accommodation and conveyance, we must also consider the weather.
It plays a significant role in how our getaway turns out. Most people choose the summertime to travel. This decision is based on a lot of different variables. However, there is much controversy on whether the summer is the best time for traveling.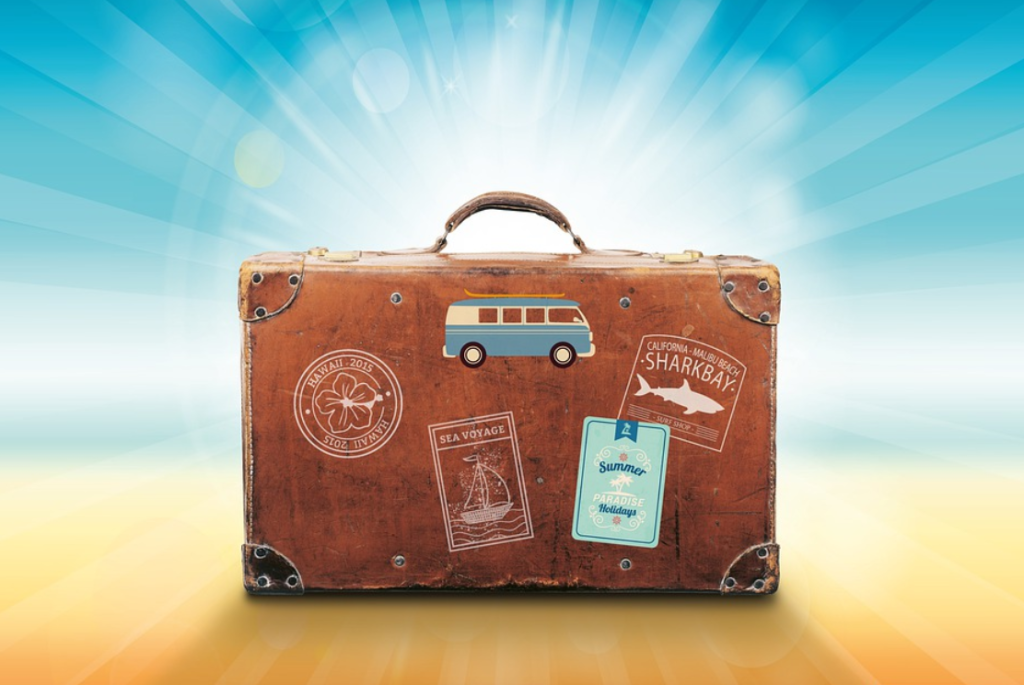 Vacationing in the Summer: Pros and Cons
Continue reading as we dive into the pros and cons of vacationing in the summertime!
The pros of traveling in the summer
1) School holidays
Families with school-going children usually prefer the summertime because the kids are free. It is easier to plan vacations without requesting leave from school. There is no fear of missing an exam or too much of the syllabus. Working parents can take time off work, and the entire family will be ready for a trip.
2) Everything is possible
There are close to no restrictions on any activities during the summer season. You can fit anything into your itinerary without fearing what the weather will be like. Suppose you're planning on visiting Gatlinburg and want to stay for a few days. Then you can find hotels in Gatlinburg with indoor pool facilities, shared apartments, and condos suitable for single travelers, families, or couples. Hotels and other lodging options are frequently found close to shopping malls. As a result, you may easily find the items you require for everyday use.
More activities are available in the summers than in the winters. Concerts usually happen in the summer for people's convenience. Similar is the case with music and art festivals around the world. Visiting a place during this time will allow you to enjoy each aspect.
Also, there is a lower chance of your falling sick. No cold flu or sore throats will get in the way of enjoyment. Parents with infants and kids are likely to value this season because of this quality.
3) Packing is easier
It is much easier to pack for summer than it is for winter. There are a lot of cutdowns on the items you need to bring on vacation. No long coats or bulky jackets are required. It also means that there will be more space in your suitcase for other things. All you need is summer dresses, swimsuits, and sandals.
You also do not have to worry about paying extra for your luggage. Summer allows you to pack lighter fabrics and lesser objects. It gives you more room to bring souvenirs from your vacation.
4) The best deals are available
Businesses around the world are aware of the spike in tourism during the summer. So, they offer great deals to encourage people to book early. There is a short time when airfares are low at the beginning of the summer season.
Also, you can travel in big groups with more people off from work. There are even more chances to get deals made, especially for groups. These include accommodation, sightseeing, and tour guide packages.
The cons of traveling in the summer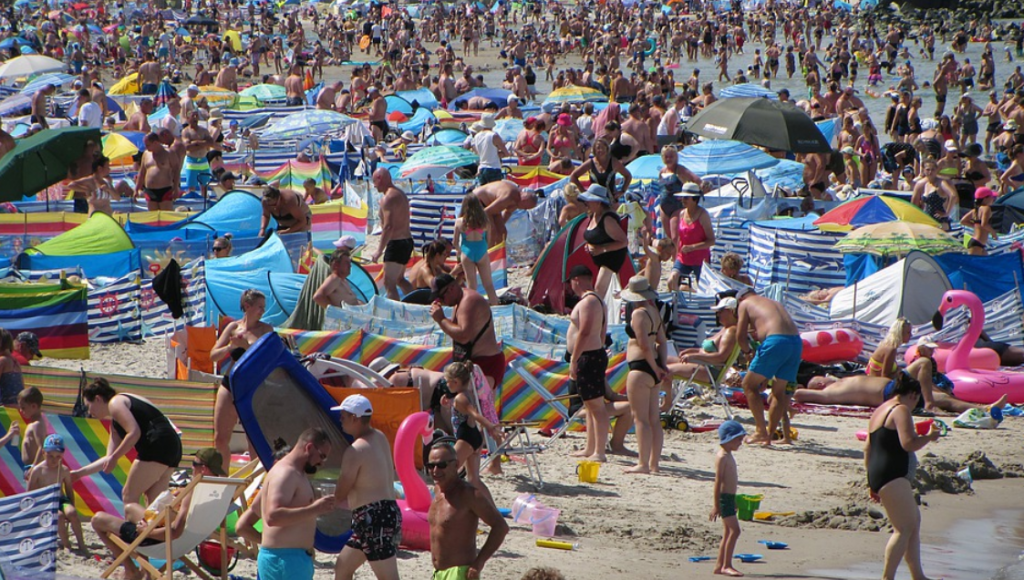 1) Too many tourists
Summer is a popular vacationing season all over the world. You will find a tourist crowd everywhere you go. People on vacation probably wish to visit the same places for sightseeing as you. Hence, all the famous places will have waiting lines.
Just keep in mind that more people means more traffic on the roadways. It might take you longer to get to places. You will have to go sightseeing at odd times. Doing this will ensure that not many people are present on the spot. So, you will either have to wake up too early or sleep too late. It is safe to say that your experience can be unpleasant if you dislike huge crowds.
2) Everything costs more
It is common for local businesses to increase their prices during the tourism season. Places that are popular tourist destinations are more expensive in the summer. You might benefit from a few discount deals on airfare and group packages. However, the advantage does not last for very long.
Hotels and shops ensure to use this tactic to increase their profit margins. Hence, accommodation, food, and transportation will be an issue if you have a small budget. Moreover, the tickets to amusement parks and museums might also cost more.
3) Bugs and illnesses
It is a fact that bugs love summer. Some of them are harmful or transmit diseases. Hence, it might not be the best time to do nature-related activities. Also, summer comes with a rise in asthma, flu, dehydration, and heat stroke. Suffering from any of these illnesses can ruin the entire vacation. Hence, summer might not be the optimum time for vacationing.
4) Sunburns
People love tanning, and vacations are the perfect time for a natural glow. However, the summer sun might be too harsh for your skin. It might even lead to sunburns if you are out doing activities all day. People with sensitive skin might be in trouble when it comes to this.
Also, the heat might be unbearable. It can lead to dehydration and hyperthermia in severe cases. Hence, drinking water and protecting yourself from the sun will become necessities.
Conclusion: Vacationing in the Summer: Pros and Cons
The discussion above clarifies that the pros and cons are equally weighted. There is no correct season to travel. It depends entirely on people's preferences and priorities. Individuals who wish to spend more time outdoors might choose the summer over winter. At the same time, others who love the comfort of the hotel will be satisfied traveling in the winter.
Ensure that you research the best places for traveling in summer and winter. Doing this will save you from the disappointment of having a boring time at the vacation spot. Ask your friends and family members who have traveled to that place or live there.
Lastly, remember to enjoy the vacation regardless of the weather. Even though it is a vital factor, do not let it define your trip. Try to make the most of it no matter the external circumstances.
What did you think of my post about Vacationing in the Summer: Pros and Cons? Do you have anything you want to add to the discussion? If you do, please leave me a comment below! Thank you!