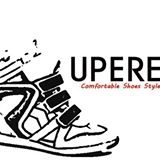 I like to be super comfortable and stylish, who doesn't? I really like to wear comfortable tennis shoes too. She why the heck not, put the wedge AND sneaker together for an all around trendy look??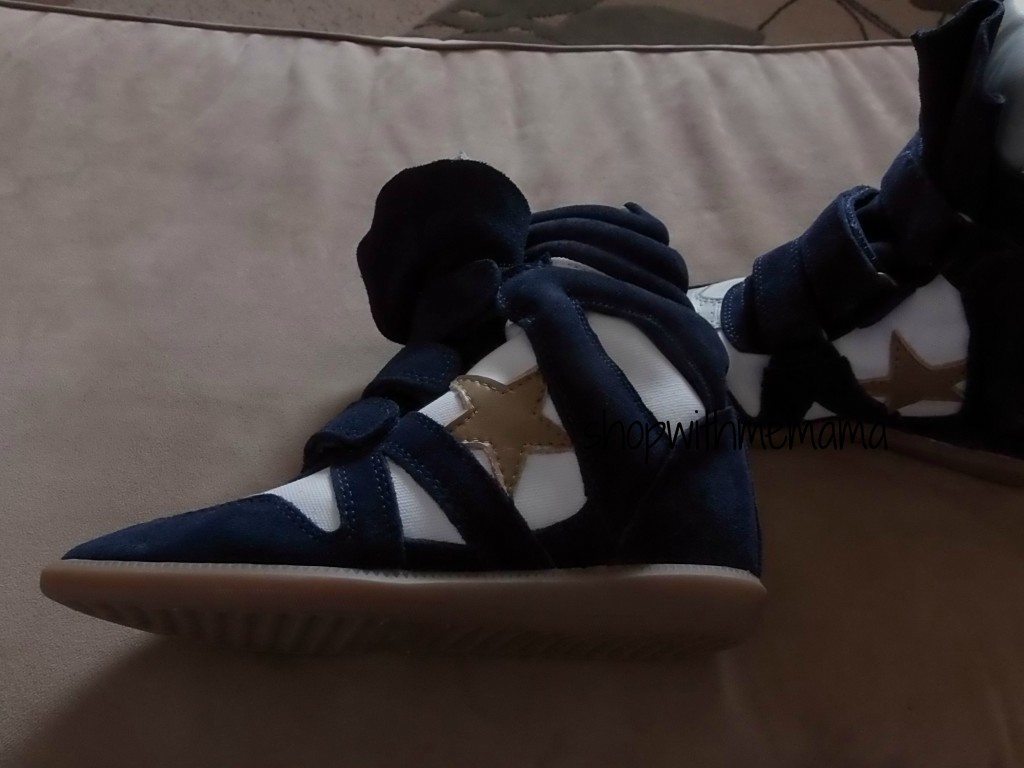 Upere did just that! They put the wedge and sneaker together to make one terrific shoe! I received a pair of the Upere Wedge Sneakers to review. I wanted black ones, but got the blue ones instead, oh well!
I was pleasantly surprised at how cute these wedge sneakers truly are. I love the height on them and the look is sporty and cute. I love to wear them with a pair of jeans and a tight-fitting t-shirt. Very trendy and all the stars are going with the wedge sneakers these days including: Jessica Alba, Kim Kardashian, Dakota Fanning and more! If they can do it, I can do it too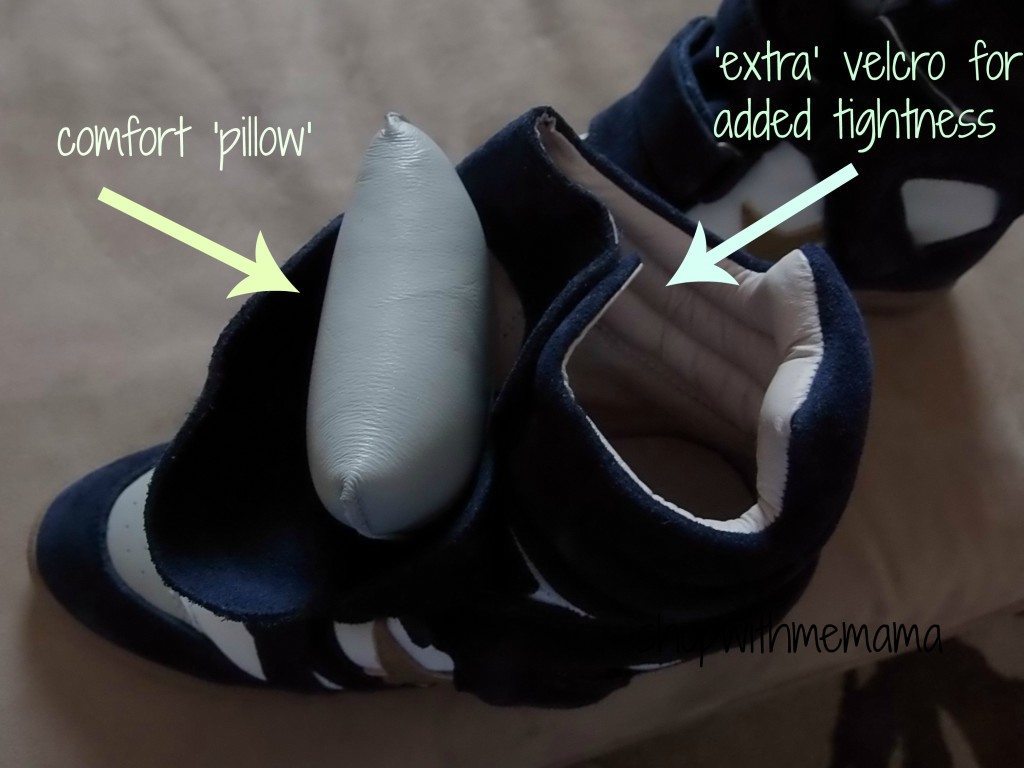 These shoes look like your average high top tennis shoe, but has a little height to it! A wedge is nestled inside this tennis shoe to give it a 'lift'! These are really cute.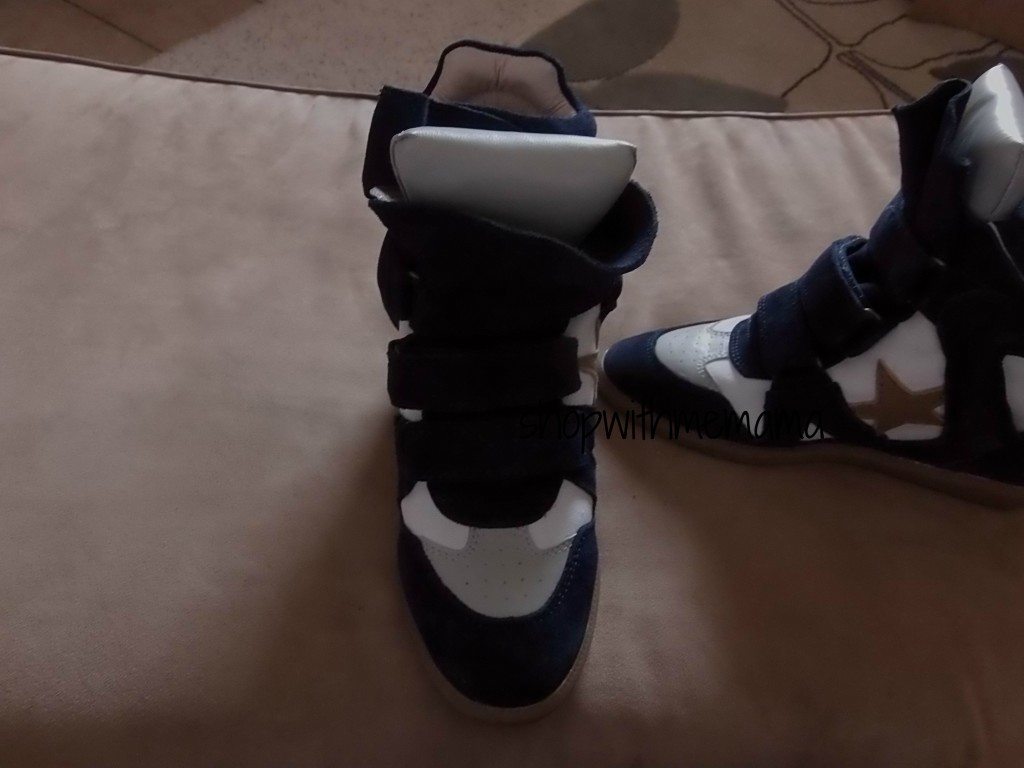 They are comfortable too. I like how they feel on my feet. Not uncomfortable, considering their height. They are trendy and fun and I like that I can wear them with jeans or leggings. They have an extra velcro band that goes around your ankle, to tighten it nicely, then it has that 'pillow cushion' for added comfort, then you have the other velcro fastenings. All of that makes for a great, comfortable, plush fitting! I think these kinds of shoes you just have to check out in person. You just cannot tell how cute they are or comfy they are until you have them on YOUR feet.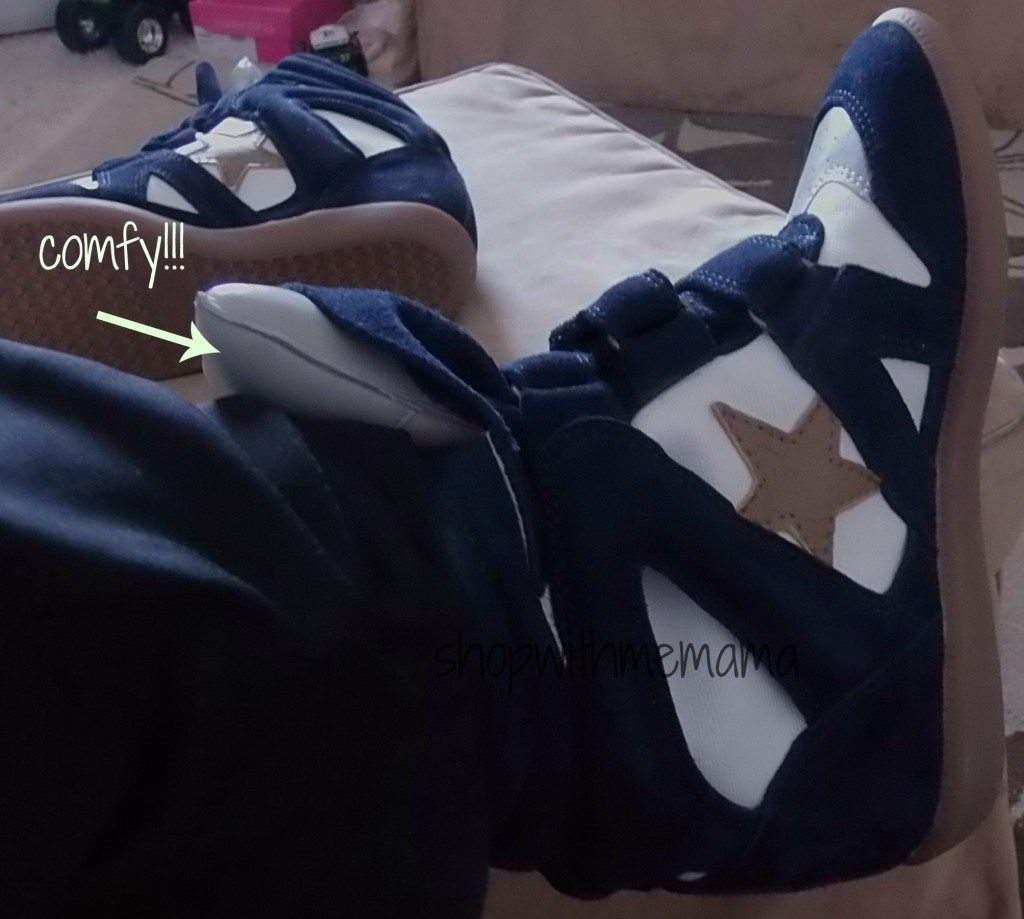 Upere is a new fashion brand that was established in 2012. It is mainly specializing in producing high-end and trendy wedge sneakers and wedge shoes for women. So you will have to check them out!
Buy
You can purchase their wedge sneakers online at www.upere.com. They are kind of spendy, but totally cute and well made.
Coupon Code!
You may use the code "UPERE" to get 15% off on the wedge sneakers!!!
Connect!
You can follow Uphere on Twitter,Facebook and Pinterest!