*This post includes my affiliate links
I Am Always Stressed Out And Have So Much Anxiety!
Does that sound familiar to you? I am always stressed out and have so much anxiety, EVERY day! I hate it too. I am always on edge and always have a million and one things to do on my to-do list. It seems like I need 34 of me just to get through the day without feeling stressed out or anxiety stricken!
If that is you too, then read on…
I have been prescribed by my doctor, anti-anxiety meds. Sure they seem to work for the first month or so, then nada. I get so frustrated because I just want my anxiety and stress levels to be normal if there is such a thing. I do not like being short-tempered and I certainly don't like to feel like a house is sitting on my chest. It is not pleasant 🙁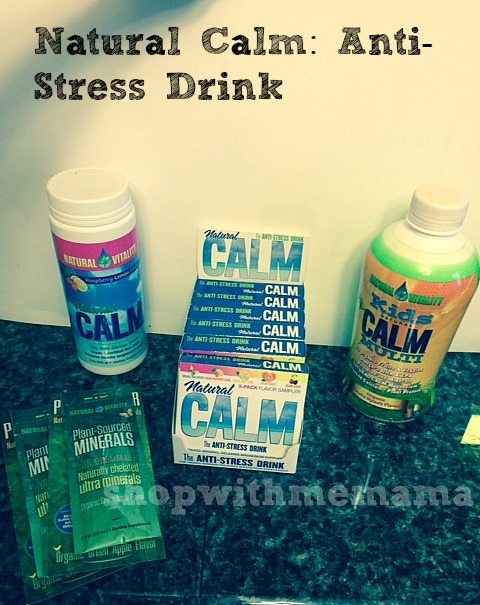 I do the essential oils and those seem to work when I remember to use them (normally at night time), but during the day it is what I need to work on.
I would much rather have a natural remedy for my anxiety, instead of taking medications that don't really seem to work anyways, what is the point then? Right?
So, to help me somewhat relax and feel more control over my anxiety during the day, I have been drinking Natural Calm during
the day. I will take this around 2 pm before the kids get home from school. Natural Calm is
a natural and organic powdered drink mix.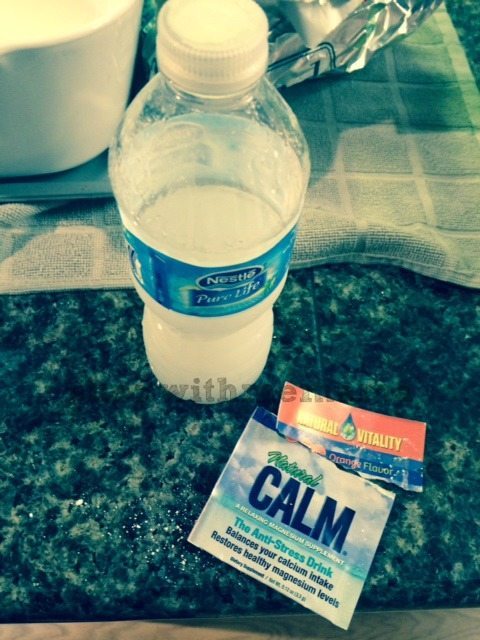 When we are under stress, our cells—which in their resting state contain magnesium—go through a change. Calcium, normally outside the cells, enters the cells and the calcium level becomes high.
This is the action state in which a muscle cell, for example, will contract and tense the muscle. The magnesium then pushes the calcium out of the cell and the cell is again in its resting, relaxed state. Think of it as an on-off switch. The "off" is magnesium and the "on" is calcium.
But what happens to a cell that is not in balance? In simple terms, the 'off' switch doesn't fully turn off. The result is STRESS! And in my case, leads to lots of anxiety and that is not good for anyone! It is NO fun.
The Natural Calm
powdered drink helps to balance me out a bit. No, it is not a 'throw all your anti-anxiety meds down the drain because this is a miracle', type of drink, but it DOES help me calm down, I can tell it does.
Let Me Explain!
Magnesium and calcium are fundamental nutrients that need to be in balance with each other in order for you to fully experience good health. Their importance on a cellular level is critical. Calcium and magnesium are like opposite sides of a coin. Calcium excites nerves, while magnesium calms them down. Calcium makes muscles contract. Magnesium is necessary for muscles to relax. Calcium is needed for blood clotting, but magnesium keeps the blood flowing freely.
I received the Natural Calm
which is Raspberry-Lemon Flavored (it comes in different flavors or no flavor). All you do is add the powder to a little bit of water in a cup (it can be hot or cold) and mix it really well.
Then chug it down. It is really fizzy and sour. But, I only add a bit of water so I can drink it quicker. I actually enjoy the sour taste as it reminds me of sour candy or something along those lines.
Within about 1/2 or so, I start to feel more 'calm' and less stressed out. I have been taking this ever since I received it about two weeks ago. I don't miss a day.
For ME it works and I am enjoying not being so stressed out and frazzled. Sure, I still feel my anxiety, but it is a bit LESS, when I drink this.
Natural Calm
is a relaxing Magnesium supplement anti-stress drink. It is Vegan, Non-GMO Verified and helps restore healthy magnesium levels. ALWAYS ask your doctor before taking anything. This drink worked for me and may not for you.
Calm Your Kids, Naturally
They also have Natural Calm for the kids. I thought this was great as my oldest son is HYPER. I don't mean just hyper and he calms down NOPE. This kid goes from the early am to the late pm, HYPER.
I will NEVER put him on meds, I just won't, but what I will do is go the natural route with him. Again, essential oils and now Kids Natural Calm Multi.
I will have both my kids take this right after a long day at school. Natural Calm Multi incorporates superfruits (organic pomegranate, açaí, goji and noni), fruits (apple, banana, blackberry, blueberry, cranberry, mango, orange, pineapple, rasp-berry, strawberry and tart cherry) and vegetables (beets, broccoli, carrot, collard greens, kale, peas, pumpkin, spinach and tomato).
They took extra care to use organic produce to ensure no pesticide, herbicide or fungicide residues, chemical fertilizers or genetically modified ingredients were included in their formula.
The objective of creating Kids Natural Calm Multi was to combine the beneficial effects of magnesium with a comprehensive premium multi to provide children with key nutrients missing from their diets. My kids are SUPER picky eaters so this was a great way for them to get those missing nutrients.
This is a pre-mixed drink, you just add it to water, shake and give it to your kids. My daughter likes to just drink it without water (likes the tart taste) and my son likes to have it mixed with a small amount of water. They both don't mind the taste, it is a bit tart like I said, but they kind of like that.
We have enjoyed these 'calming' drinks on a daily basis. They also have pre-mixed pouches you can purchase that has the drink in an easy, tear and open pouch for on the go!
I received a couple of those as well and enjoyed the convenience of them. It also comes in little packets for on the go mixing (not pre-made) in a variety of flavors box (or you can get a box that is all one flavor if you desire).
Buy
You can purchase Natural Calm or Kids Natural Calm Multi online on Amazon.com.