In this post, we will discuss 7 chic ways to style your home for fall. Whether you're a summer person or a fall lover at heart, there's no denying that the change in seasons brings with it an undeniable urge to refresh your home decor. With cooler temperatures and falling leaves come fun new colors and inspiring seasonal motifs that can transform even the drabbest of spaces into cozy nooks full of autumnal charm. And if you're looking for ways to style your home this fall, here are some simple tips.
7 chic ways to style your home for fall
As a true lover of the changing seasons, you are likely to be eager to embrace the changing of the leaves and the crisp autumn air by redecorating your home. If so, try these tips.
Decorate your entry door with a wreath
There are many different ways to decorate your front door, but one of the most eye-catching and popular options is to use a wreath. A wreath is a perfect way to add some splashes of color and festive cheer to your home. There are many different materials that you can use to create a wreath, ranging from simple greenery and ribbons to intricate dried flowers or colorful ornaments.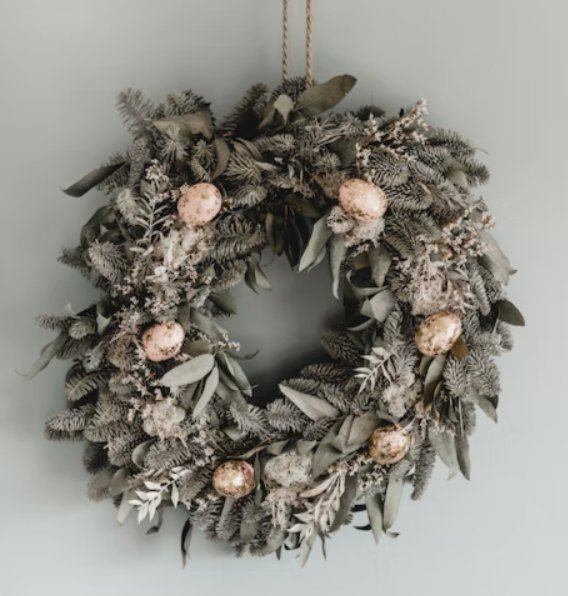 Fall-Inspired chalkboard wall art
One popular way to do this is with a wall-mounted chalkboard that can be used to display artistic designs inspired by fall leaves, brightly colored pumpkins, or cozy harvest gatherings. Not only does such a piece add a unique, fall-inspired touch to your decor, but it also provides an interactive and engaging way for you or your guests to express their creativity. In short, with its dynamic color palette and playful spirit, fall-inspired chalkboard wall art or wood tile boards can be an excellent decoration choice for any home.
Feature Fall décor around your mirror
If you want to add a touch of fall flair to your home this season, one way to do so is by incorporating some fall-themed décor around your home. One great place to start is by adding feature fall décor around your mirror.
By incorporating things like colorful leaves and pinecones into the decorative elements around your arch mirror full-length item, you can immediately add a sense of autumnal beauty and richness to the space.
Not only will these elements look lovely on their own, but they'll also reflect beautifully in your mirror, creating an even more striking effect as you admire yourself each morning or before heading out for the day.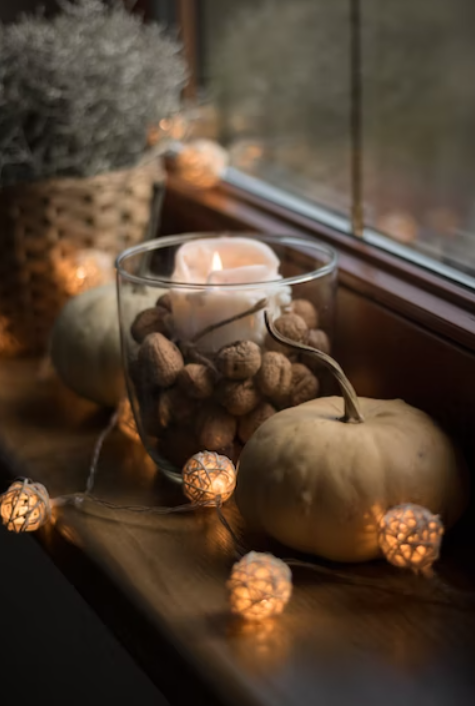 DIY Pumpkins
Pumpkins are an iconic symbol of fall, and incorporating them into your autumn decor is a great way to add some natural charm to your home. Whether you choose to carve them into jack-o-lanterns or simply display them as is, there are endless ways to incorporate these gorgeous gourds into your decor.
You can arrange pumpkin vases filled with seasonal blooms on your mantle, or you could use painted pumpkins as table centerpieces at your next dinner party.
You could even stick some small pumpkins in between the books on your bookshelf, turning them into adorable little bookends that bring a sense of nature indoors. Whatever your preferred style, adding DIY pumpkins to your home is the perfect way to celebrate the season and experience all the joys of autumn.
Integrate rustic accessories
Fall is a time for winding down and reconnecting with nature. With its vibrant colors, crisp air, and endless pockets of natural beauty, fall invites us to slow down, relax, and connect with the simple pleasures of the world around us. In this spirit, many people choose to add an element of rustic charm to their homes during the fall season.
This can be done through a wide range of rustic accessories, from woodsy decor like antlers or woven baskets to warm textiles like sheepskin throws or chunky knit blankets.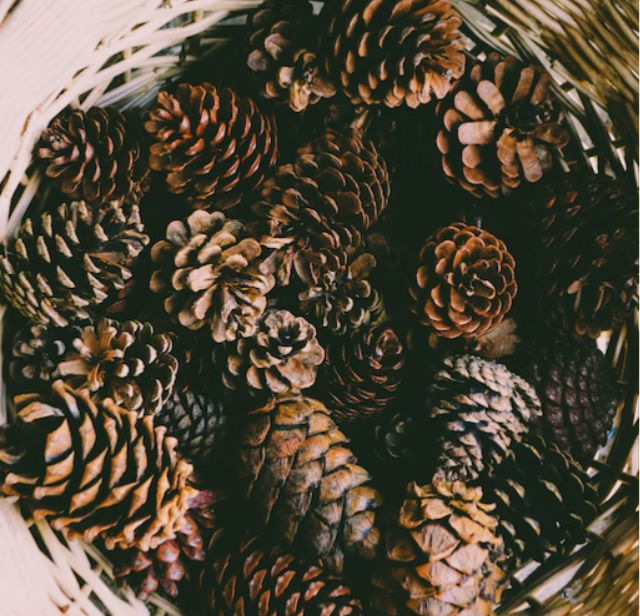 By adapting your home to this inviting aesthetic, you can create a space that feels cozy and comforting throughout the fall months. Whatever style you prefer, embracing rusticity can help you transition your home into the changing seasons with ease and comfort.
Set the tone with warm colors and use customized wallpapers
Whether you are looking to create a sense of warmth and coziness in your home, or simply want to add some aesthetic appeal to your space, custom wallpaper is a perfect choice. Warm colors like red, orange, and yellow can help to set the tone in any room, creating an inviting atmosphere that is perfect for relaxing and entertaining.
Additionally, custom mural wallpaper can be used to add personalized flair to your walls by displaying artwork or imagery that expresses your unique style and interests. Whether you choose colorful florals or abstract patterns, custom wallpaper allows you to create a truly customized home environment that reflects your individual tastes and preferences.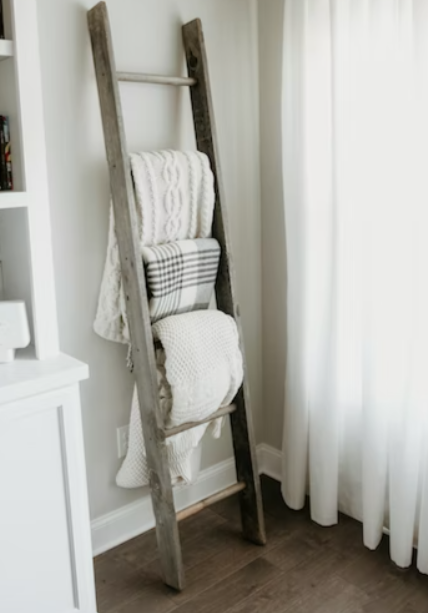 Customize your pillows and cozy up with warm blankets
Customizing your pillows with rich, warm hues that capture the essence of autumn's beauty. Whether you choose jewel-toned patterns or chunky knits in shades of rust and gold, customizing your pillows will add a touch of custom grandeur to any space.
Another great way to infuse fall decor into your home is by adding cozy blankets and throws in rich, earthy tones such as deep reds, golden yellows, and lush greens. Whether draped casually over the sofa or fashioned into a stylish shawl for those chilly evenings, these blankets add instant warmth and charm to any room.
Fall is here. Turn on your creativity and add some fresh air to your home decor. From fluffy wool rugs draped over silk curtains to luminous white pumpkins placed throughout various rooms, there are truly countless unique ways to style your home for fall!
Whatever approach you choose, the key is to have fun with it and let your creativity shine through in every detail. So get out there this season and start transforming your home into an autumn oasis!
Do you have anything you want to add to my post about 7 Chic Ways To Style Your Home For Fall? If you do, please leave me a comment below! Thank you!
Bio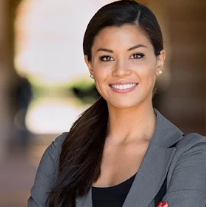 Emma Woodberg is a part of the Content and Marketing team at thewebaddicted.com. She contributes articles about lifestyle, healthy living, and everything in between. She enjoys diving into new aspects of life, learning as much as possible from the business world, marketing, and branding. She likes sharing her thoughts and ideas with the world and helping people to get easier access to the secrets of the world.
*All images from Unsplash.com