Everyone needs a little self care! Below, are some wonderful self care gifts and Ultimate Beauty Gift List for you! Do ever take a glance in a magazine and instantly find that you're putting yourself down? Our social media world can feel so saturated with images of perfect poses, straight teeth, beautiful skin, and incredible lighting it's easy to think that you're not doing something right.
Right now, with everyone staying home, things can get tricky with finding ANY time to do a little self-care. I know with me, I am not only homeschooling my 3 kids, but I am also the maid, cook, and wife! Some days it feels like I will have not even a second to myself and I hate those days. I can really tell when I am in need of some 'me time' stat.
*This post includes my affiliate links
Wanting a little 'me time' or self-care should never come at the price of anxiety, stress, or self-loathing. Below, you'll find 51 Ways To Self Care During Quarantine And Beyond. I have ideas and tips for not only your physical well-being but your mental wellbeing too. That is just as important, if not MORE so!
Self Care Gifts For You and Yours: The Ultimate Beauty Gift List!
Self care is something we all need to take some time on. It's so easy to brush it aside with all the "priorities" we face daily, but it's so important to take care of yourself. The less true you think that is, the more true it inversely becomes.
In times of quarantine, when we are stuck at home with nowhere to go, it's the perfect opportunity to reprioritize and make time in our schedules to beautify, pamper and generally look after our own wellness.
The best way to get started is to shop for some self care products that you can look forward to and be excited about. Below are some of my favorite products to soothe and improve your face, body, hair, and mood!
1. CBD-infused KARIBO beauty and mintedLeaf wellness products
Upgrade your Beauty regimen with the infused calming power of CBD used in KARIBO Beauty products like face masks, moisturizing cream, and body lotion. This body lotion is so moisturizing and leaves my skin so soft!
It smells nice too. If you use the KARIBO Hand and Body Lotion, liberally applying it right out of the shower with skin damp, then buffing with a face cloth, you can get that full-body skin spa treatment effect!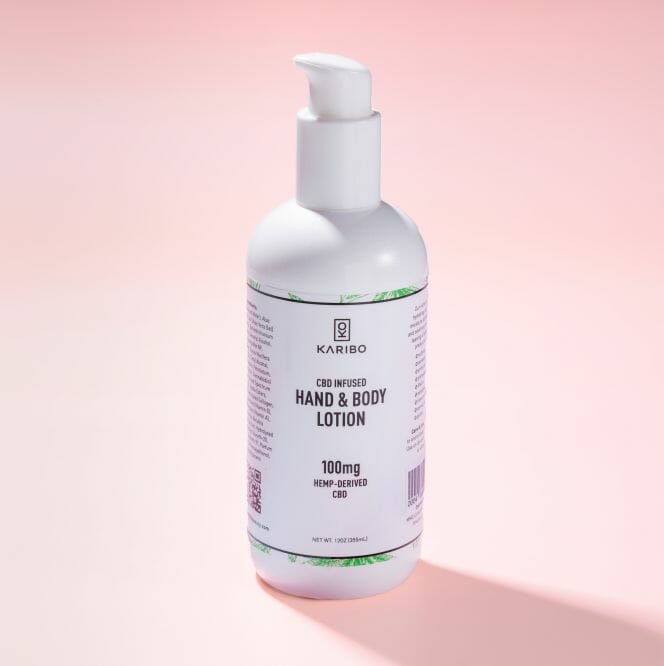 The KARIBO Facemask is an essential treatment for faces too often buried beneath medical face masks. During social distancing, when salons are a no-go, this is great, and when not socially distancing, it economizes on valuable time, the rarest, and most fleeting of assets for busy moms!
Such a nice treat after a long day of serving others! They have wonderful skincare products and I love them all! They all work so well and my skin is so nice feeling after I use them! These are great self care products.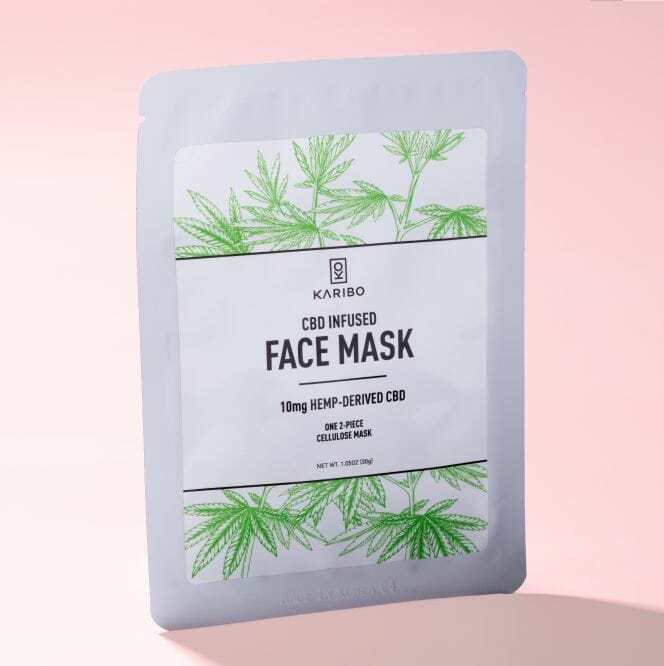 The full spectrum of Hemp oil and extract from mintedLeaf is just the tip of wellness offerings they provide. mintedLeaf CBD wellness tinctures provide relief for men and women from pains associated with intense exercise and the stresses presented by the pandemic. Try their Gummies and cold therapy with CBD, too! This product definitely belongs on my Ultimate Beauty Gift List!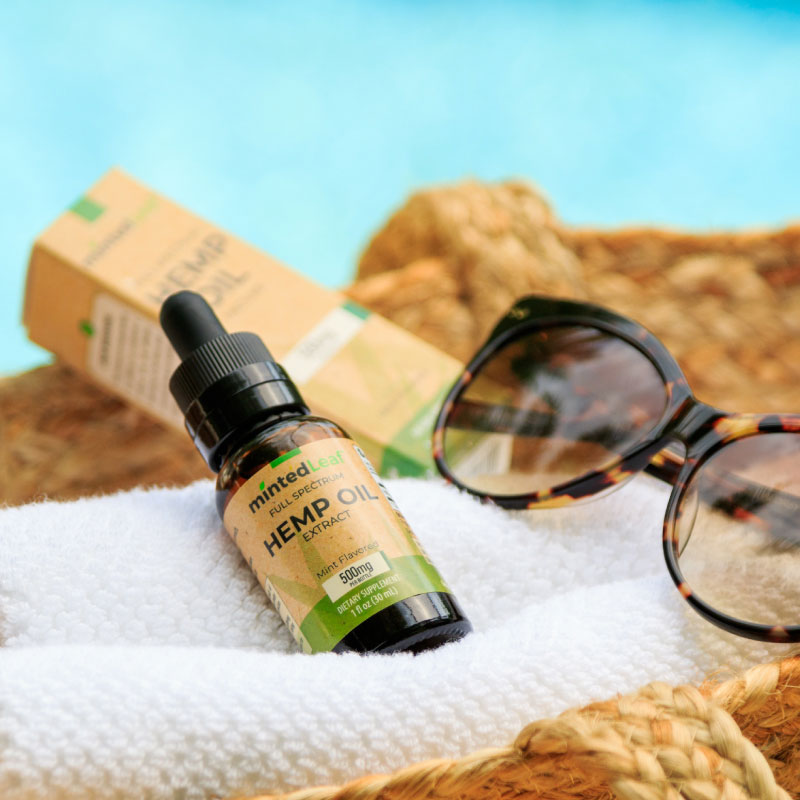 2. The Cure•ist, the first-ever bath bomb prescription made for millennials
What does it mean to be made for millennials? These bath bombs are 100% vegan and cruelty-free. They are also nontoxic, which is an absolute necessity in bath bombs. Can you imagine putting toxins on your skin? No? You must be a millennial. Cure•ist bath bombs also get made in the USA.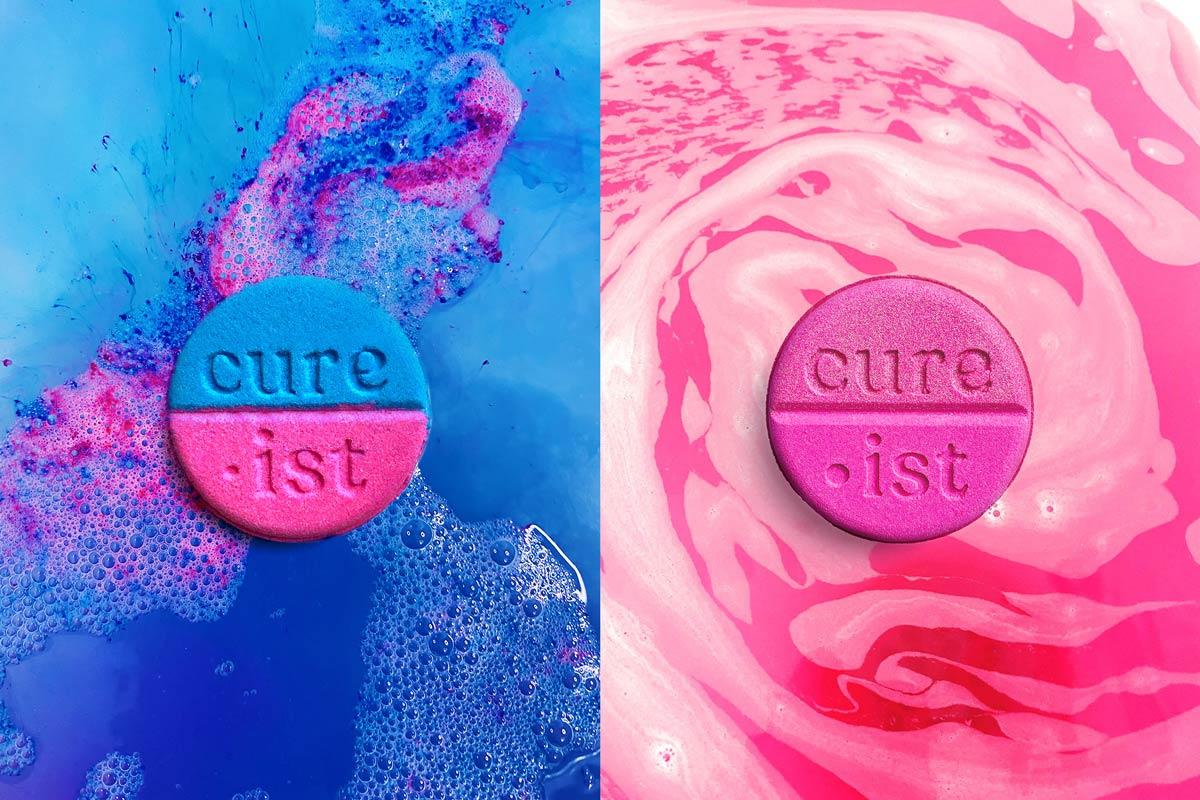 3. Gua Sha
The Gua Sha head massage promotes the health of your scalp and hair, but also promotes deep sleep which helps relieve stress from headache, migraines, insomnia, and more. When you massage your head 4 minutes a day for 24 weeks, you will see the difference! When I use this daily, before bed, I have noticed I do sleep a bit better and I don't wake up with headaches. You can use this anywhere on your body, for aches and pains. This is awesome self care for your head!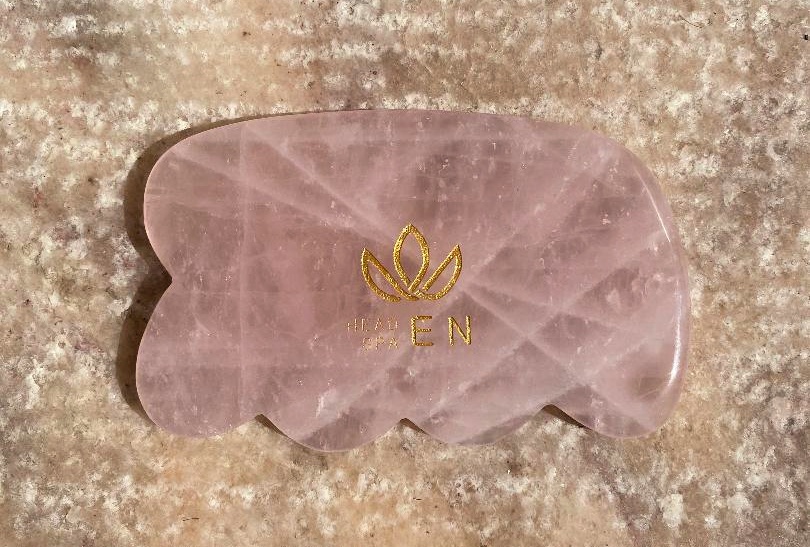 According to Headline, a 24-week study on nine men in 2016 suggested that thicker hair may result when you massage your head 4 minutes/day for 24 weeks. Head Spa EN brings the traditional scalp massage techniques from Japan to western salons. A Gua Sha is just the tool for promoting hair growth. Can't forget this on my Ultimate Beauty Gift List!
4. LAVANILA The Healthy Underarm Detox Mask and Natural Deodorants
No. You did not read that wrong. Finally, there is a beautifying detox treatment for underarms. The LAVANILA The Healthy Underarm Detox Mask helps to remove any impurities your underarms might have built up from years of using a non-natural deodorant before you made the switch. The Underarm Detox Mask also helps you detoxify your armpit in general even if you've already successfully made the switch. Even armpits need a little TLC and self care!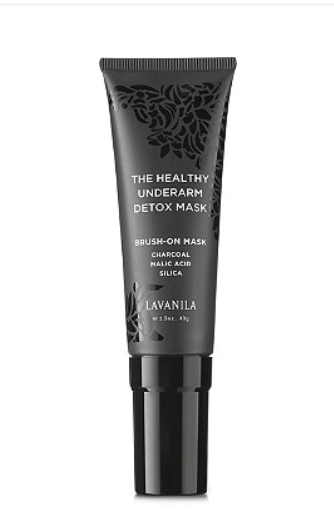 Lavanila's aluminum-free Healthy Deodorant
is powered by award-winning, beta-glucan technology to effectively eliminate odor and minimize sweat molecules while still allowing the skin to breathe. Packed with all-natural ingredients, this baking soda-free formula glides on soft and clean for daily defense and nourishment. No aluminum, paraben, or baking soda. Buy nourishing and effective natural deodorants and underarm detox masks at Ulta.com.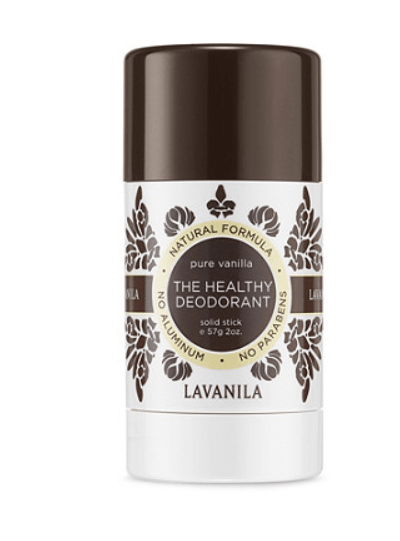 5. Nectar Bath Treats Calm Your Spirit Bath Bomb
Nectar Bath Treats makes excellent bath bombs to use for various bath treatments. The Calm Your Spirit bath bomb uses the calming effects of lavender and the hydrating power of almonds to make a relaxing blend for your evening bath. Nectar is all about fun and functional handcrafted products, mermaids, unicorns, and hi-fives.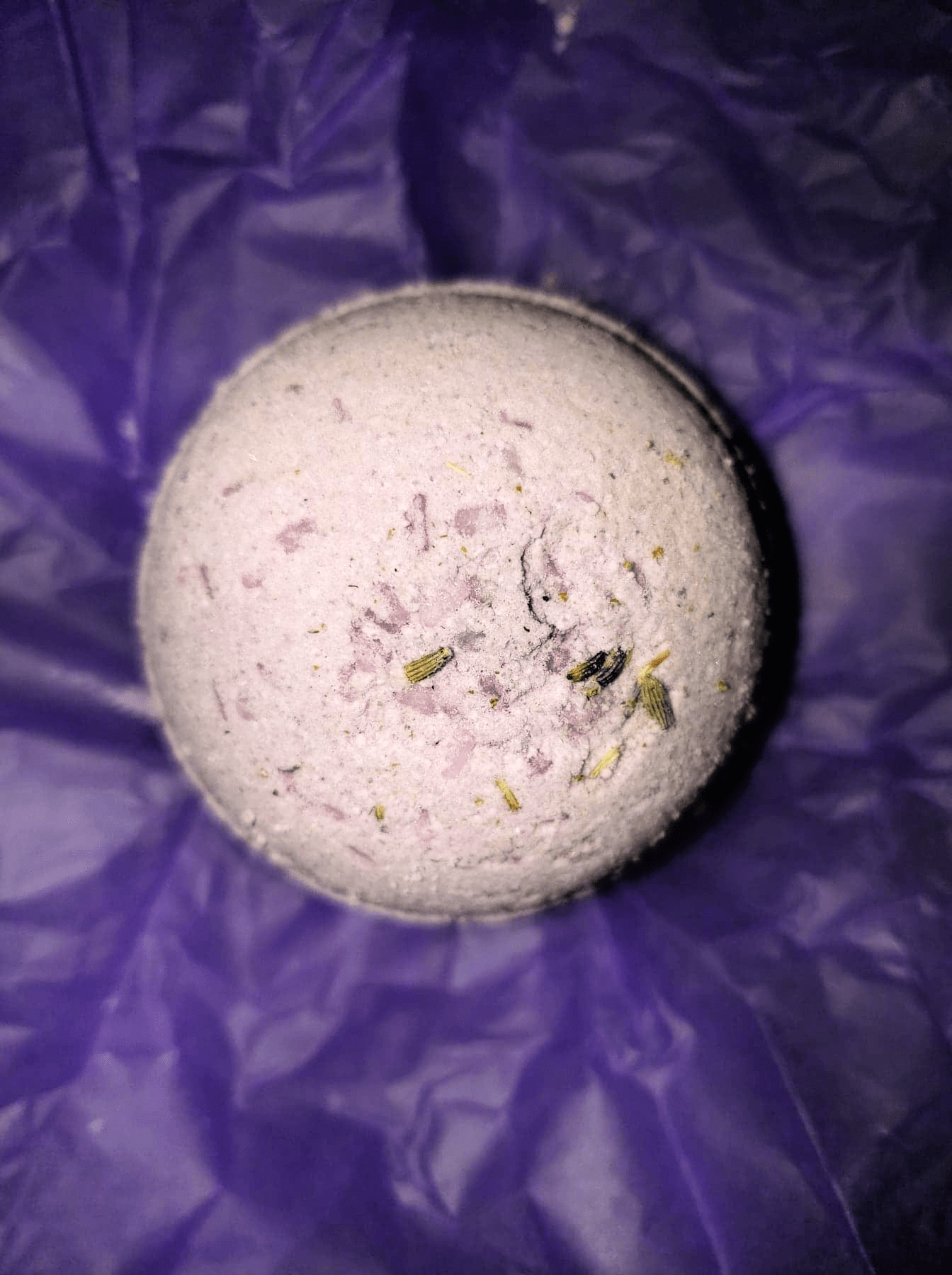 6. Spongellé Botanica Body Buffers
Spongy. sudsy. Fragrant. These body buffers are available in five different collections, including a limited-edition collection of 8 different varieties. With fragrances like Mimosa Petals and Vanilla Peach, you will want to keep on trying out new body buffers after each replacement, which you only need to do once or twice a month since each Spongelle Botanica Body Buffer is good for 18+ uses. Great for my Ultimate Beauty Gift List!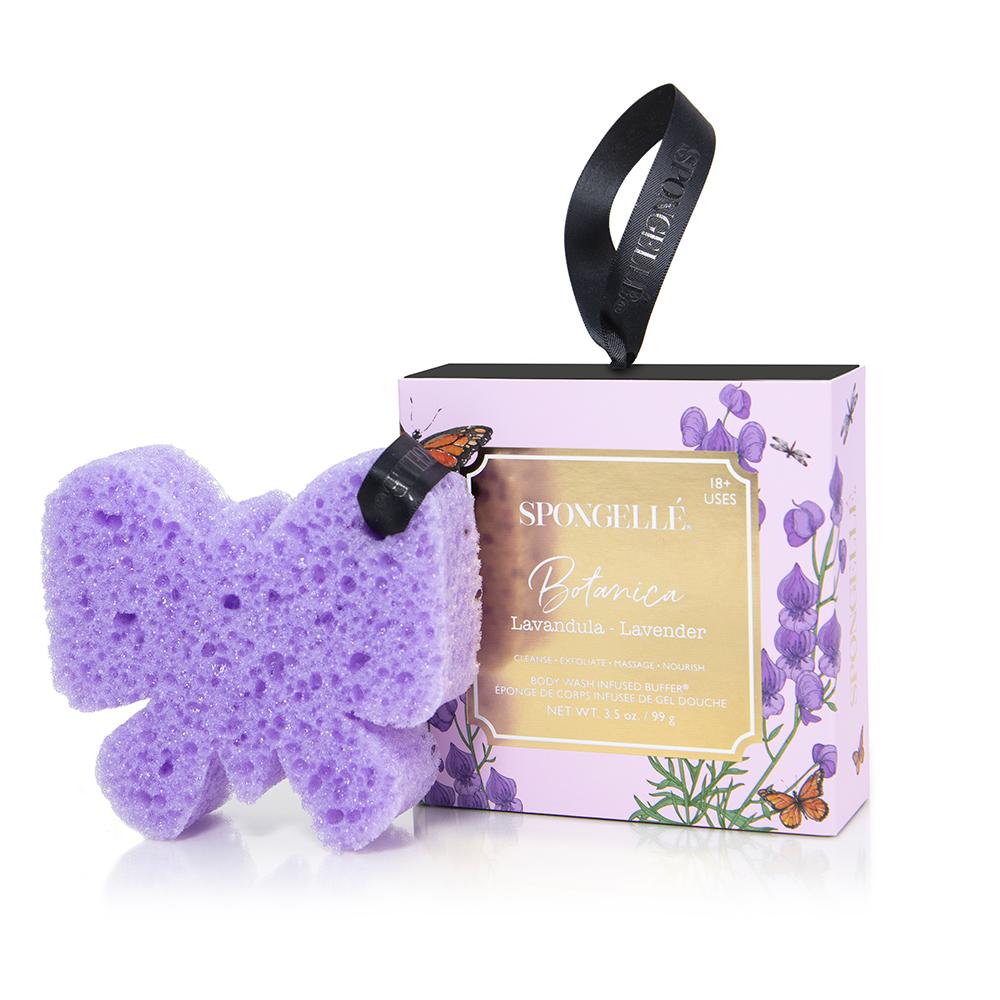 7. Vitabrid C12 Dual Sheet Mask – Brightening & Luminous
Vitabrid is an amped-up revitalizing face mask that synergizes vitamin C and peptides in a hybrid form that packs extra serum to deliver active ingredients quickly for instant results. This is great for repairing tired or distressed skin. Apply the Vitabrid C12 Dual Sheet Mask to diminish fine lines and wrinkles and to encourage radiant supple facial skin.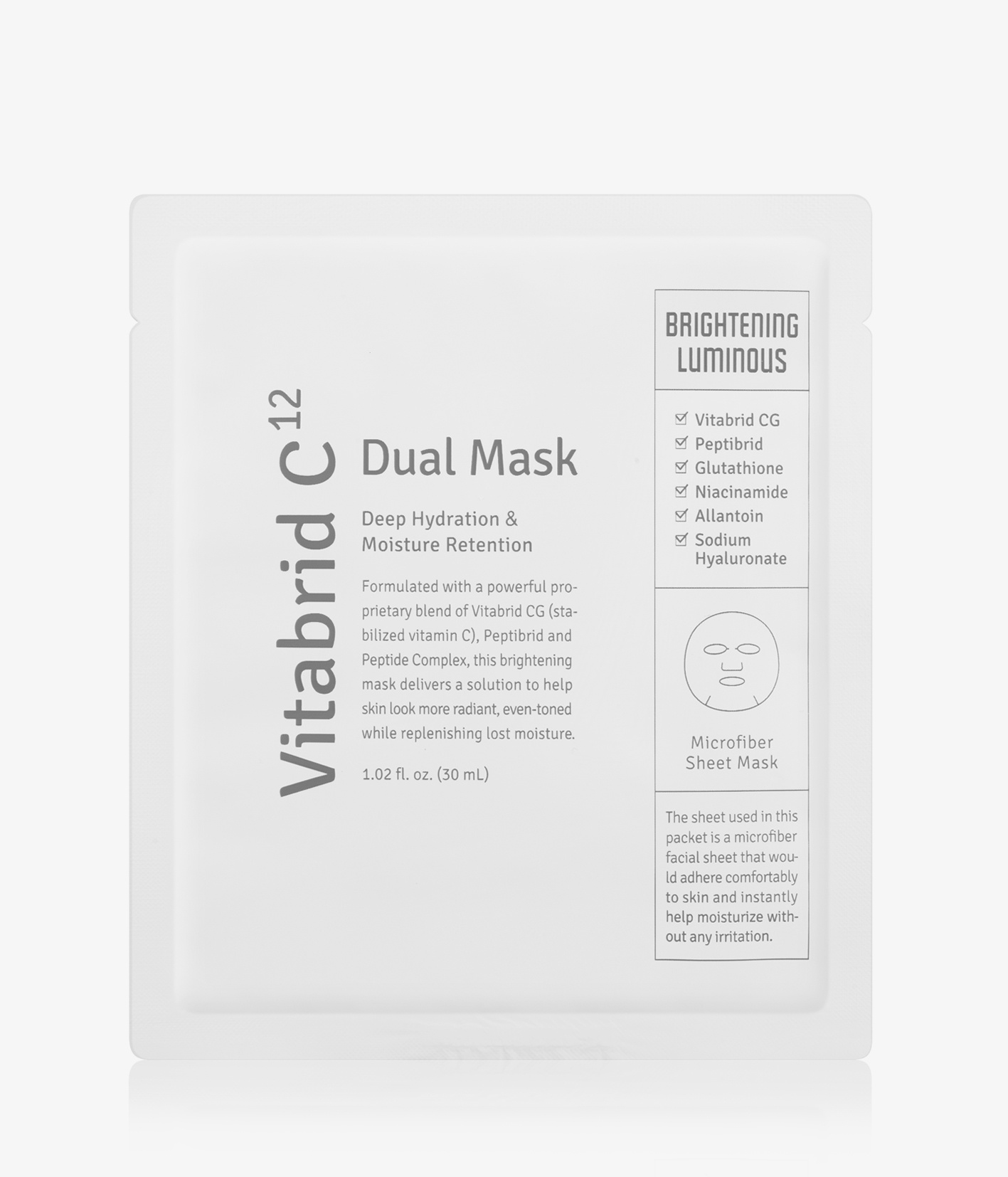 8. CHI Luxury Black Seed Intense Repair Hot Oil Treatment
When you need intense repair, you need CHI. This hot oil treatment is designed to penetrate coarse, dry, or damaged hair with antioxidants and moisture to repair and protect your hair against environmental stressors.
Use this treatment for thirty minutes in your hair before rinsing in the shower. Then continue your usual shampoo and conditioning regimen. You'll love the results! CHI Luxury Black Seed Intense Repair Hot Oil is available on Amazon.com in a 50ml bottle.

9. BioSilk Silk Therapy with Natural Coconut Oil Intense Moisture Kit
This three-pack of coconut oil products comes boxed in a perfect kit for gift giving; Even if you are only treating yourself. The kit includes moisturizing shampoo, leave-in treatment, and moisturizing conditioner. Definitely belongs on my Ultimate Beauty Gift List!
The coconut oil makes these treatments aromatic and therapeutic for your hair. The overall effect of this treatment is to relieve dryness and prevent damage by encouraging healthier hair. BioSilk Silk Therapy with Natural Coconut Oil brings intense moisturizing power and a better clean to your hair care regimen.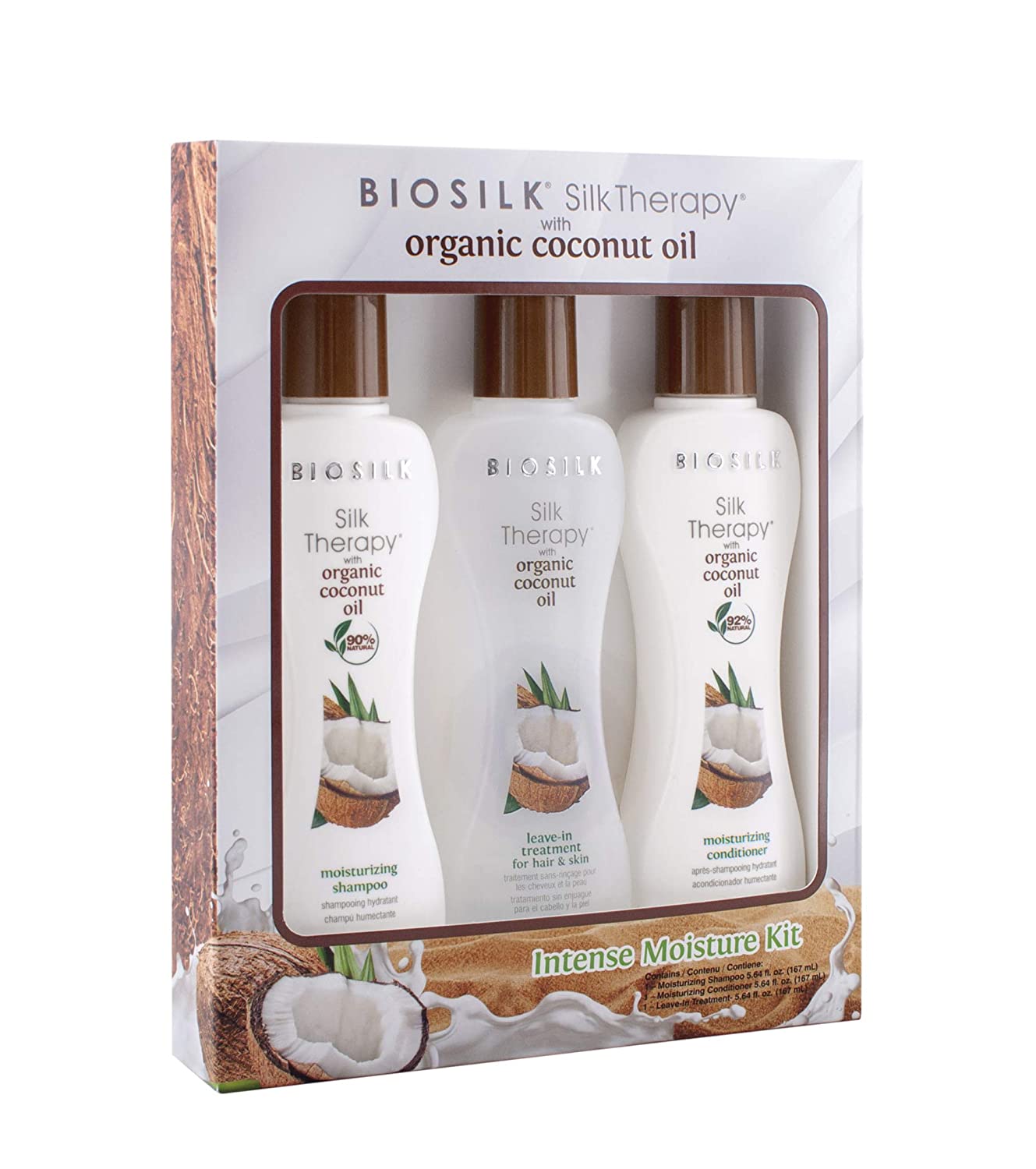 10. Elina Organics Fruit Peel
Organic skincare is the most natural way to take care of your skin and promote good health. The organic fruit peel extract from Elina Organics starts showing results in only a few days after consistent use.
Use the fruit peel extract on dull, wrinkled, or discolored skin to improve your complexion with a healthy glow. The powerful antioxidants and Alpha Hydroxy Acids in this potent blend are perfect for wrinkles and brightening up your skin.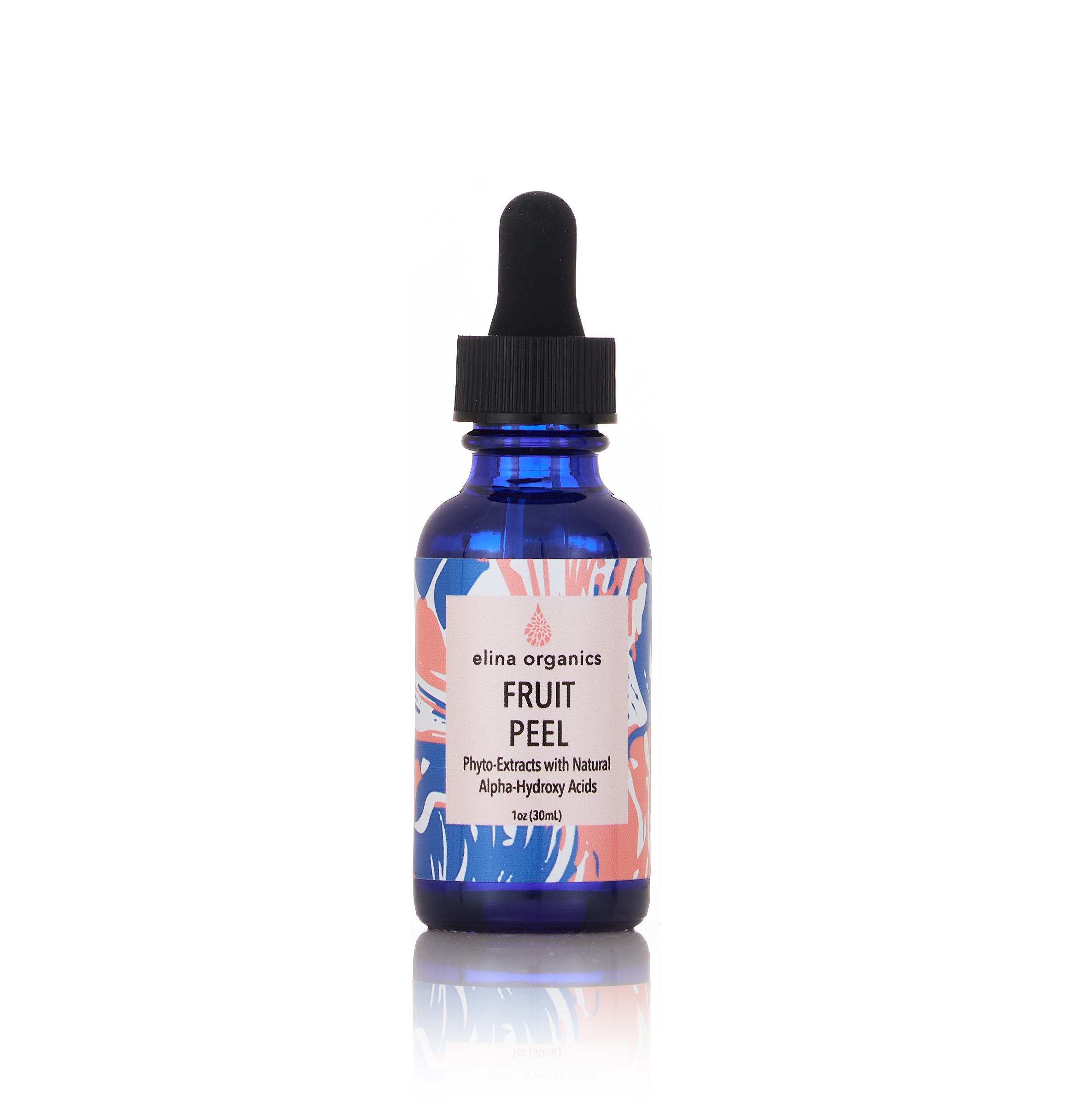 11. Cure Natural Aqua Gel
This exfoliation treatment from Japan is a top choice on the market because it is both gentle and strong. It's a face mask that uses powerful acids to break down proteins while gently catching dead skin on the surface.
There are no harsh chemicals in the mask. Instead, Cure Natural Aqua Gel is a gentle cleansing formula that is suited to all skin types. You can even use it on your body to achieve the same results.
I absolutely LOVE this stuff! You rub it onto your skin and immediately you will feel the dead skin rolling up on your fingers, from wherever you applied this to on your body. The dead skin comes right off and leaves fresh, new skin underneath! AMAZING stuff!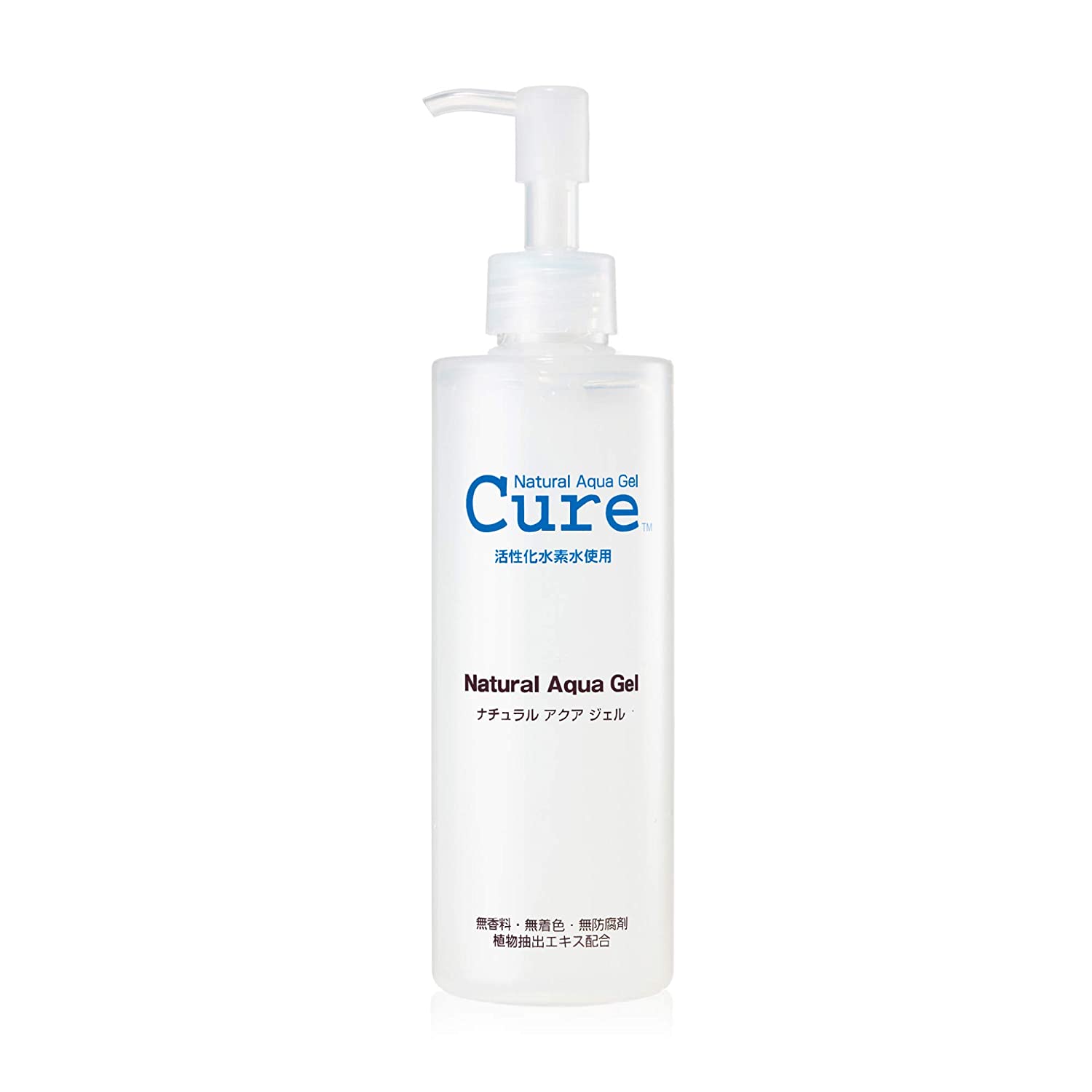 12. Inna Organic Frankincense Revitalizing Face Oil & Face Lotion Duo
This anti-aging wrinkle care treatment uses Frankincense to de-age, moisturize, and clean your skin. It's a duo of revitalizing face oil and moisturizing lotion that softens visible signs of aging while replenishing your skin's natural oils.
Inna Organic Frankincense Revitalizing Face Oil and Face Lotion are certified organic, vegan, and cruelty-free. Improve the elasticity and plumpness of your skin with this effective combo made for all skin types.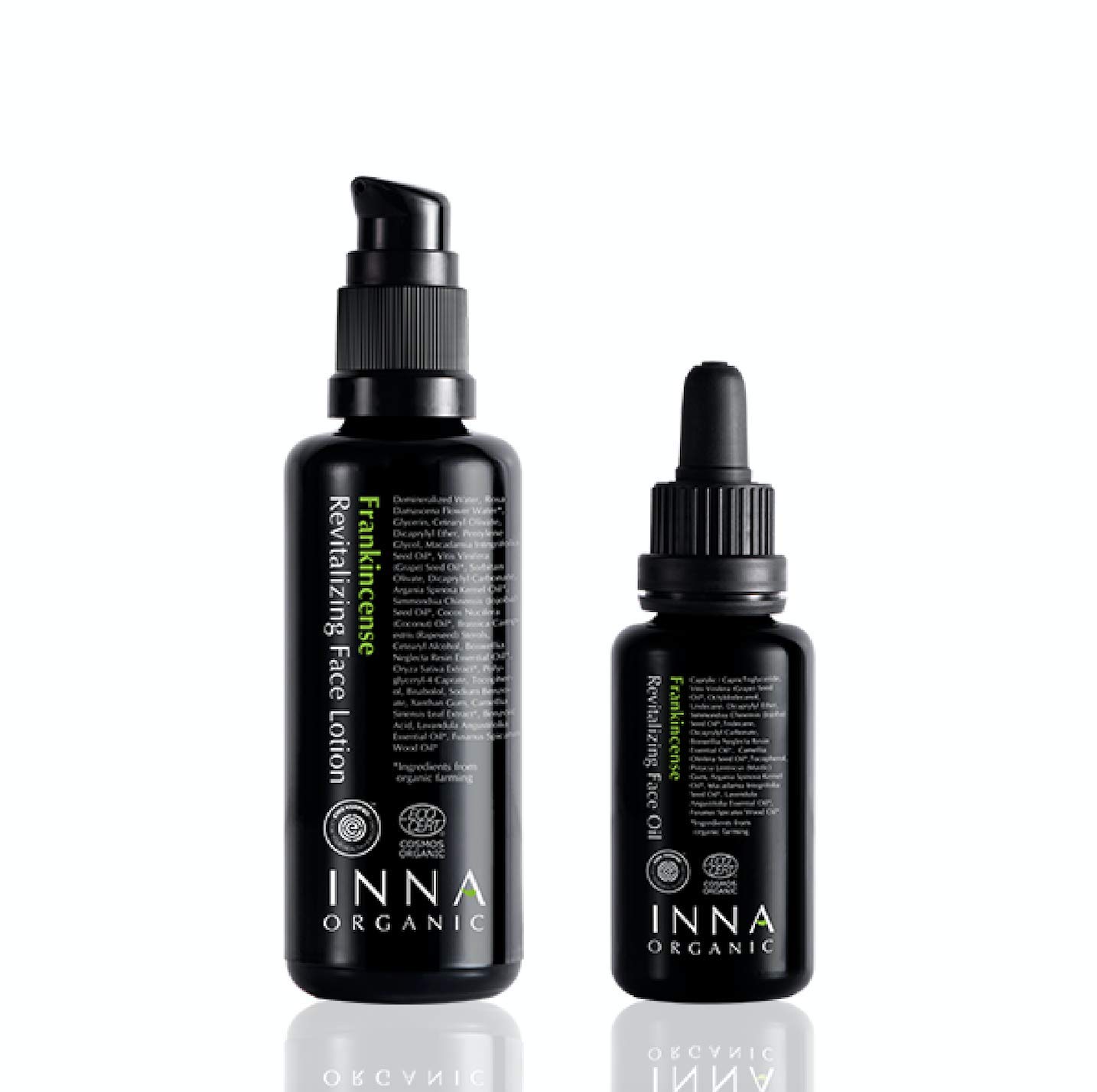 13. Athia Coconut lip mask and scrub
Combine the benefits of a mask with the moisturizing feel of a lip balm and you have this exquisite beauty product that will improve your lips with a reparative formulation of coconut oil and vitamin E. The Athia Coconut Lip Mask improves dry flaky texture and restores healthy appearance.
The Coconut Lip Scrub delivers a sweet solution to prep and perfects dry lips. With fine sugar-based exfoliating particles combined with bamboo stem extract, it gently buffs away dead skin to leave lips feeling soft and smooth. This is a great addition to my Ultimate Beauty Gift List!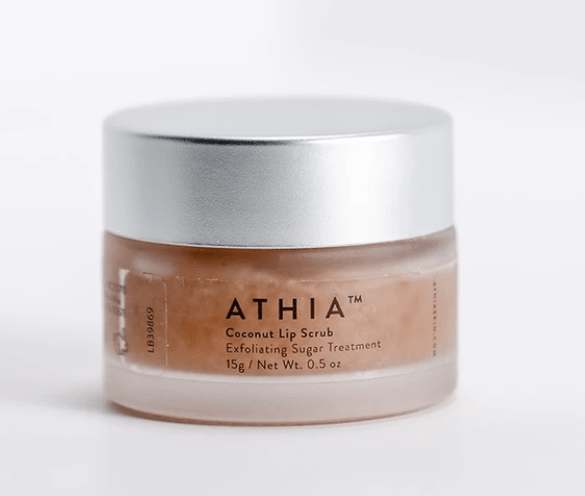 This essential lip scrub helps to protect against dryness, cracking, and chapping while imparting a deliciously sweet, tropical flavor. When I use the coconut lip scrub with this mask, I love the way my lips feel after! They are SO soft and my lip gloss/lipstick looks SO much better!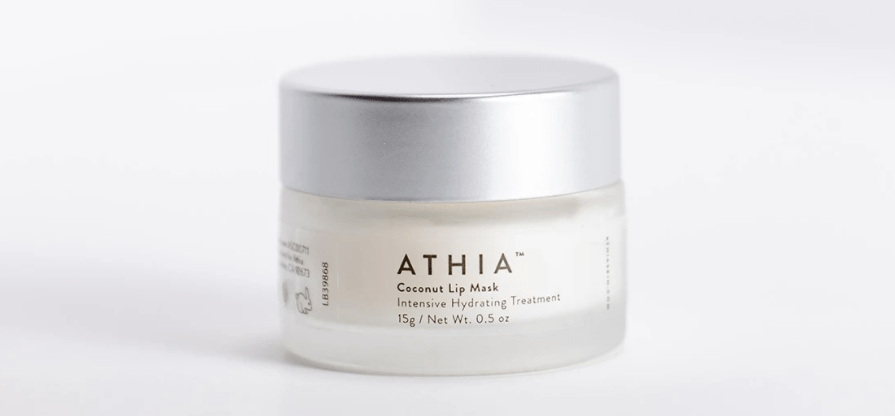 14. Jane Care Kits
Jane Care Kits are a great way to send a gift to women that matter to you. These kits made by women for women are perfectly suited to life's best moments. There are various types of care kits to choose from, including sleep care and on-the-go care. There are care kits for every day, pampering care kits, and even a gentleman's kit.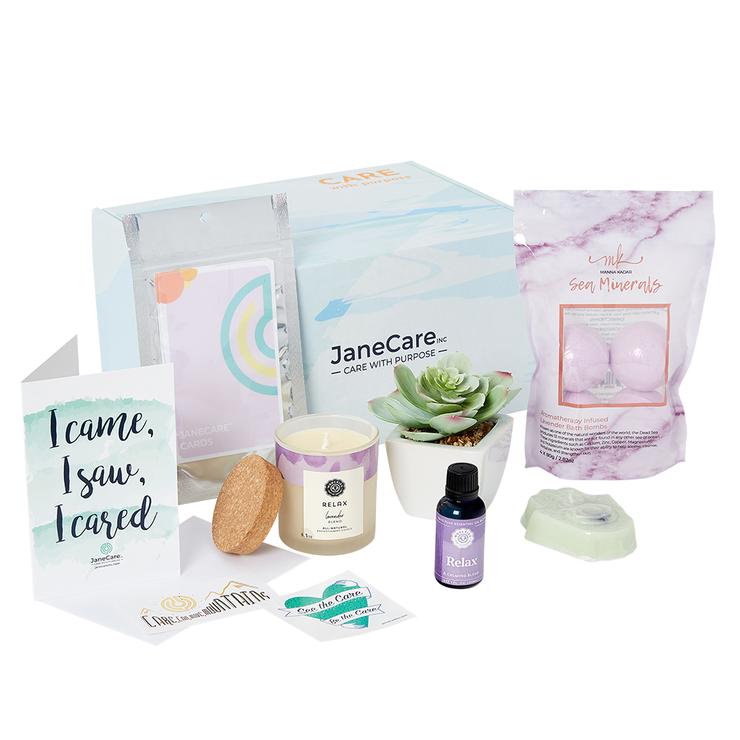 15. Pure Synergy All-Natural Wellness Products
Pure Synergy manufactures all-natural wellness, stress-relief, whole-food ingredients, and vitamin extracts to get you on the right track. They have all kinds of supplements to meet your wellness needs but some of my favorite Pure Synergy products are these health-benefit-producing supplements.
One of the things I appreciate when I buy these products is that the ingredients are natural. Also, each ingredient contains a photo from that ingredient's natural setting.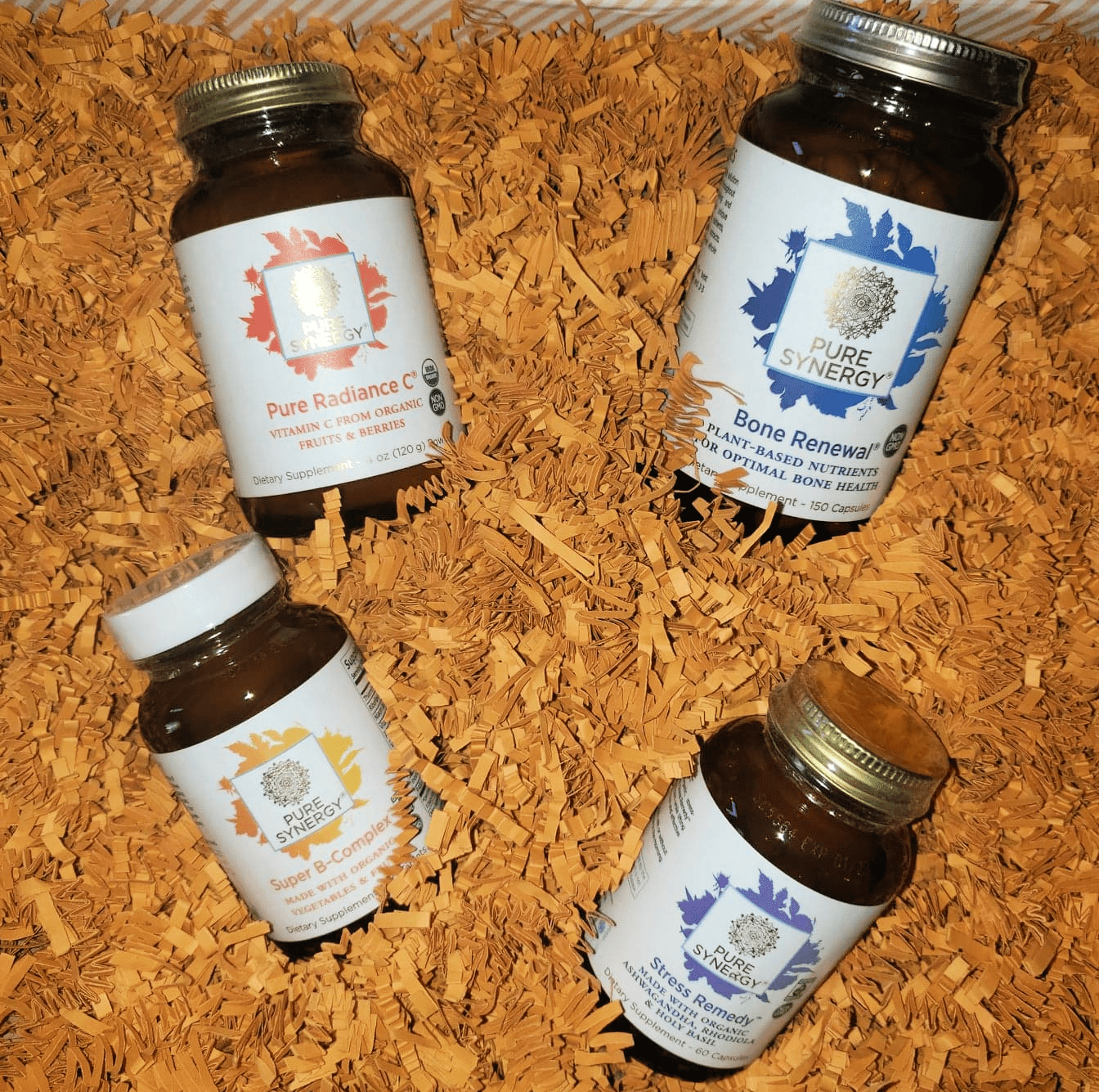 Pure Synergy products are concentrated, and comprehensive, meaning that they are well rounded and very potent. Plus they are organic, vegan, Non-GMO, gluten-free, and free of preservatives!
Stress Remedy: This unique blend of herbal extracts boosts mental clarity and promotes a healthy response to stress.
Super B Complex: The perfect blend of all eight essential B vitamins — only from organic fruits and veggies — enhances energy, stress relief, and a healthy nervous system.
Bone Renewal: Magnesium helps relieve stress and curtails insomnia. Renewal also contains other natural minerals and botanical extracts to keep our bones strong — when we may feel weak from stress.
Pure Radiance C: When our immune system is healthy, we feel better. Some studies also reveal that natural vitamin C helps relieve anxiety.
16. The AAVRANI Ritual
This is a complete skincare ritual set routine comprised of four powerful steps that work together to achieve your most radiant glow. It brightens your skin, shrinks pores, and smooths out those fine lines and wrinkles. My skin has never felt SO soft and supple! I love this ritual skincare set! Works wonders!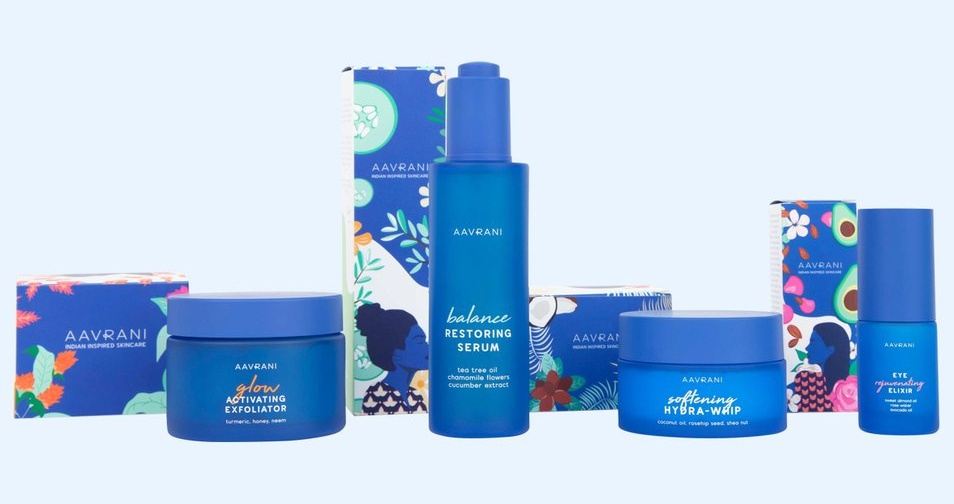 17. Borboleta Lash Serum
This clinically tested and cruelty-free
lash serum
is gaining a huge cult following as it delivers healthy and luscious lashes. Formulated by the experts in lashes, you only need one swipe of this serum each night to make your lashes look longer, thicker, and darker in as little as 4 weeks with maximum results at 8 weeks.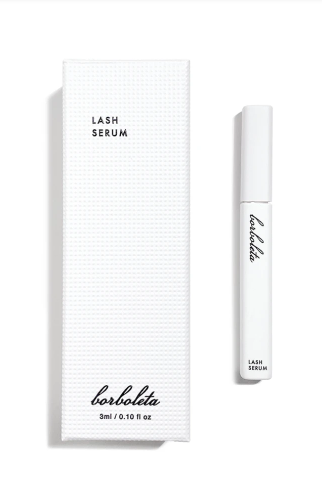 18. Get Outside!!!
Take the time to step away from your screen and your home, if you are able to, each day, and create a time for only YOU. Spend a little time out in nature. Even spending time in your garden, if you have one, and enjoying the fresh air will help you.
Getting some sunshine on your face helps tremendously. If your garden needs some TLC then why not plant a few new flowers to enjoy? Or perhaps invest in some flowering trees from the Tree Centre that you can enjoy every time Spring comes around. If it is too late in the season to plant anything, and you don't have a garden at all, just sit outside!
I like to sit on our lawn and just breathe in as much fresh air as I can. Doing something as simple as getting outside and grounding yourself, is SO important and it is a self-care activity that doesn't require a lot of time or energy.
If you are able to travel somewhere, head out to your nearest National Park, or woodland, lake, or river. Take a picnic and make a day of it! Bring along the family that you enjoy being around, and you can find how easy it can be to leave the stress behind. Take good care of yourself!
19. Ditch The Scale!
Stop weighing yourself every day! Step away from that damn scale! Did you know that your weight can fluctuate each day (between 2-6lbs)? Possibly even more if your period is due! Try to avoid setting yourself up for a fall every morning and remove the scale from the bathroom or get rid of it altogether. I don't own one!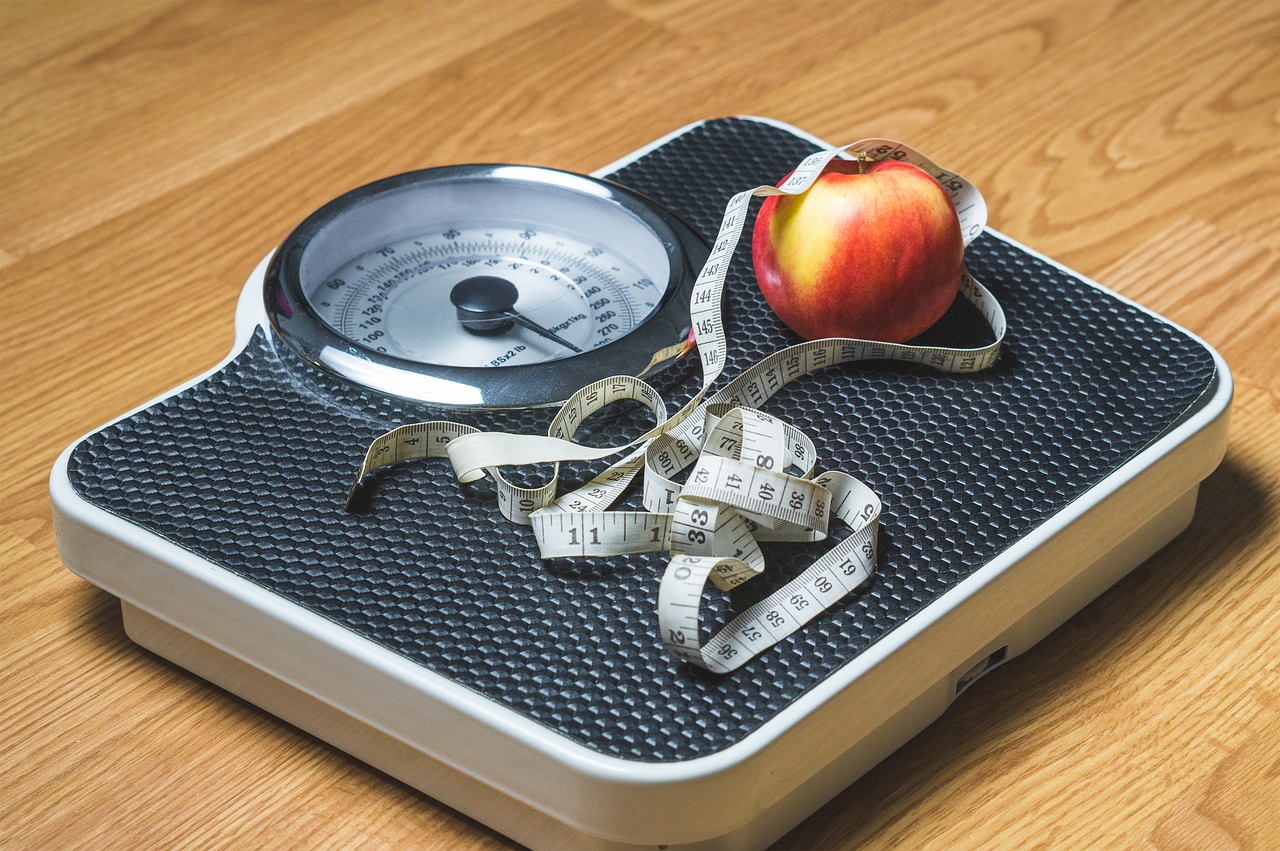 Or you can place them in a cupboard so you don't stand on them without even thinking. If you do want to keep an eye on your weight, try to do it just once a month. Wear the same clothes or nothing at all and don't be so hard on yourself! That is the key to it all!
20. Accept Those Compliments!
Accept compliments! Listen to those compliments! Those of us who have image insecurities tend to brush away compliments or simply refuse to believe them. This is because the compliments we receive don't match the view we have ourselves, so we don't think that they can be true! But they are! Why else would someone take the time to give you a compliment if it were not true???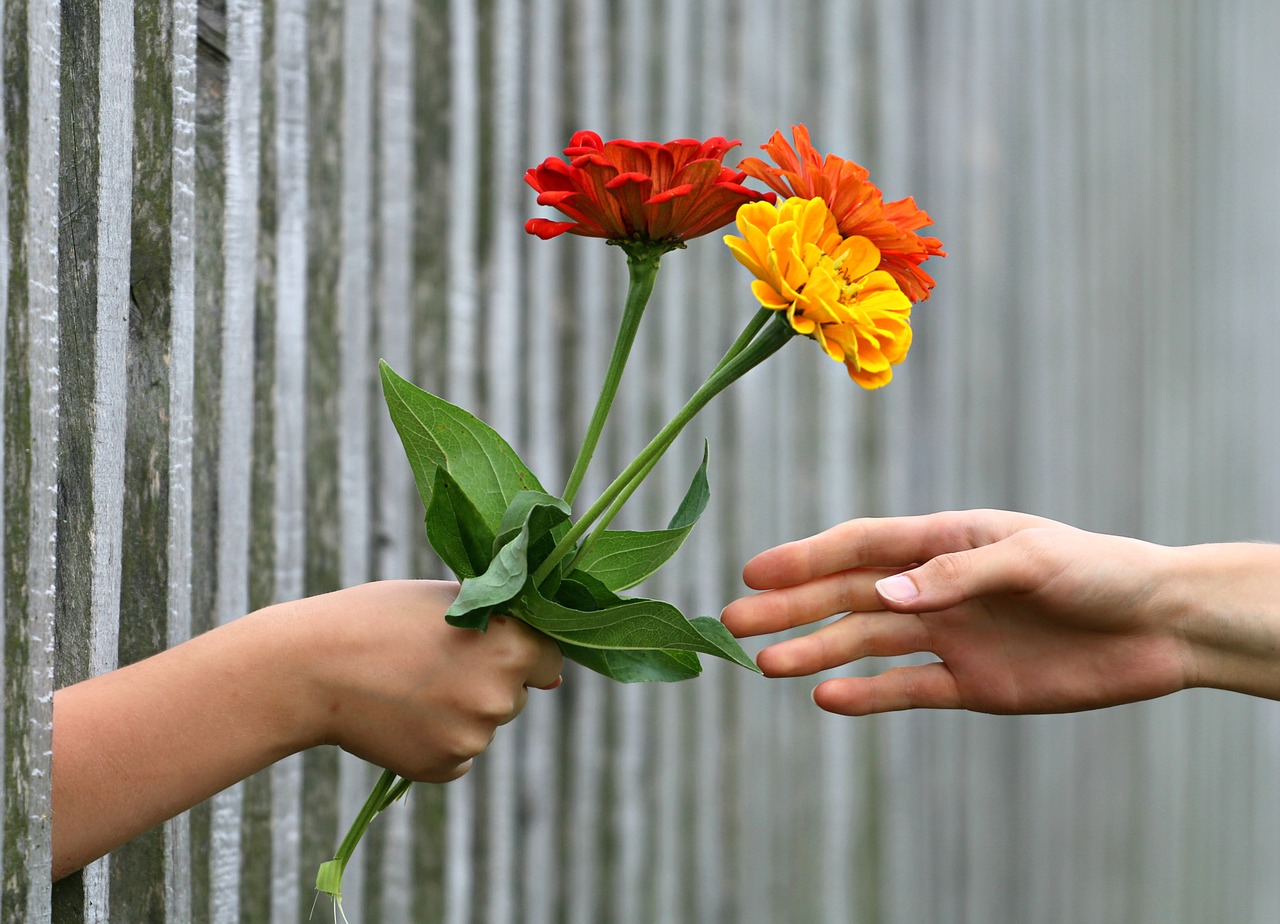 21. Write it down in a journal or notebook!
It doesn't have to be about your appearance either. Whether you're praised at work for dealing with a stressful situation or someone compliments you on your parenting skills, write everything down and then look back at them all at the end of the week or when you are having a hard day.
Re-reading these compliments will make them feel much truer and give you a more positive outlook on yourself and life. I love using my gorgeous art notebook by Jillian Amatt Designs!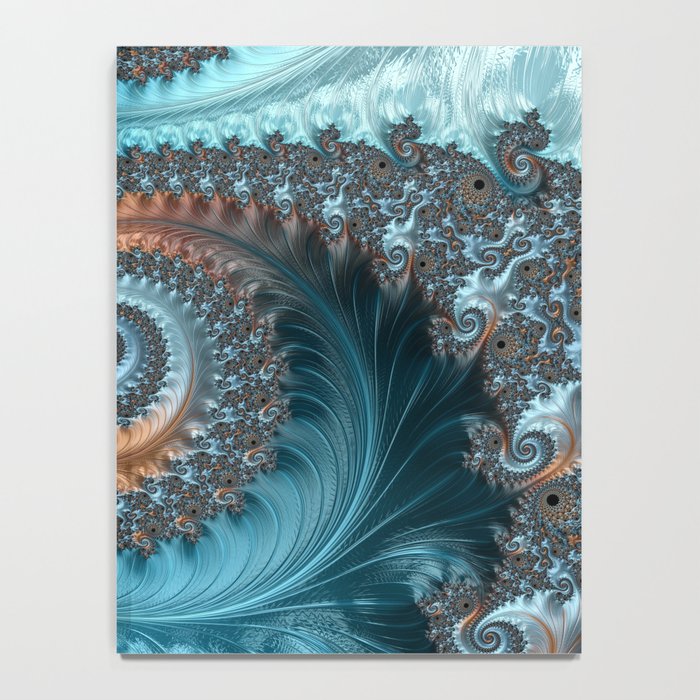 22. Don't Compare Yourself To Others!
Stop comparing yourself to others! Block out celeb culture! It's easy to become obsessed with beautiful TV personalities and those with millions of followers on Instagram. Stop comparing yourself! It's time to unfollow, remove those bookmarks, and throw out those magazines!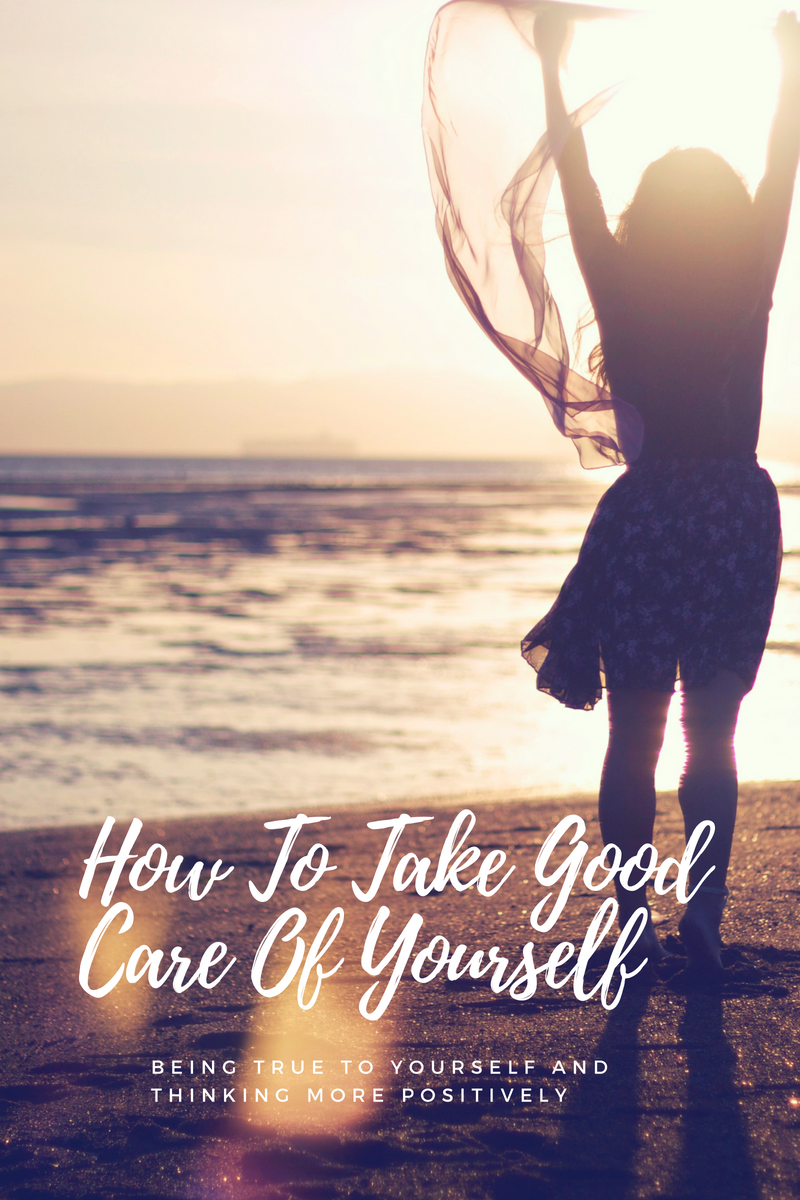 Being true to yourself and thinking more positively about yourself is so important! I can't say it enough. Try to find the best qualities in yourself and flaunt them. Be happy with who you are and I promise you will start feeling so much better about life, yourself, and others!
23. Noble Purple Lip Gloss From Satrell Beauty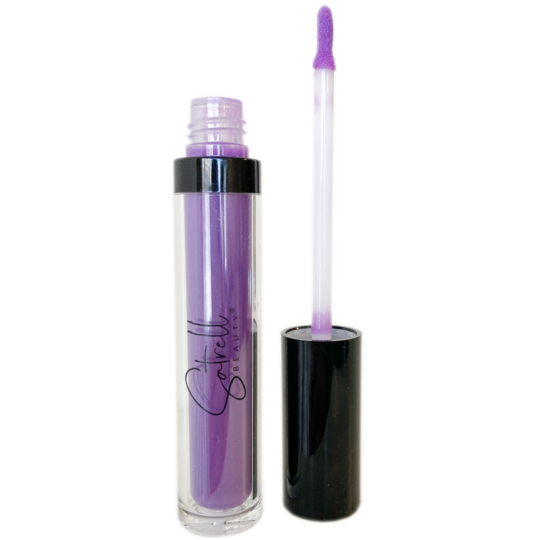 This Noble Purple Lip Gloss is unique because it is a purple color, but it is pretty and super shiny! These lip glosses are Cruelty-Free, Paraben Free, and lead-free. The lip gloss is non-sticky and long-lasting which I love. It contains Vitamin E for moisture and adds just the perfect pop of color to your lips!
24. Make Rosy Nail Polish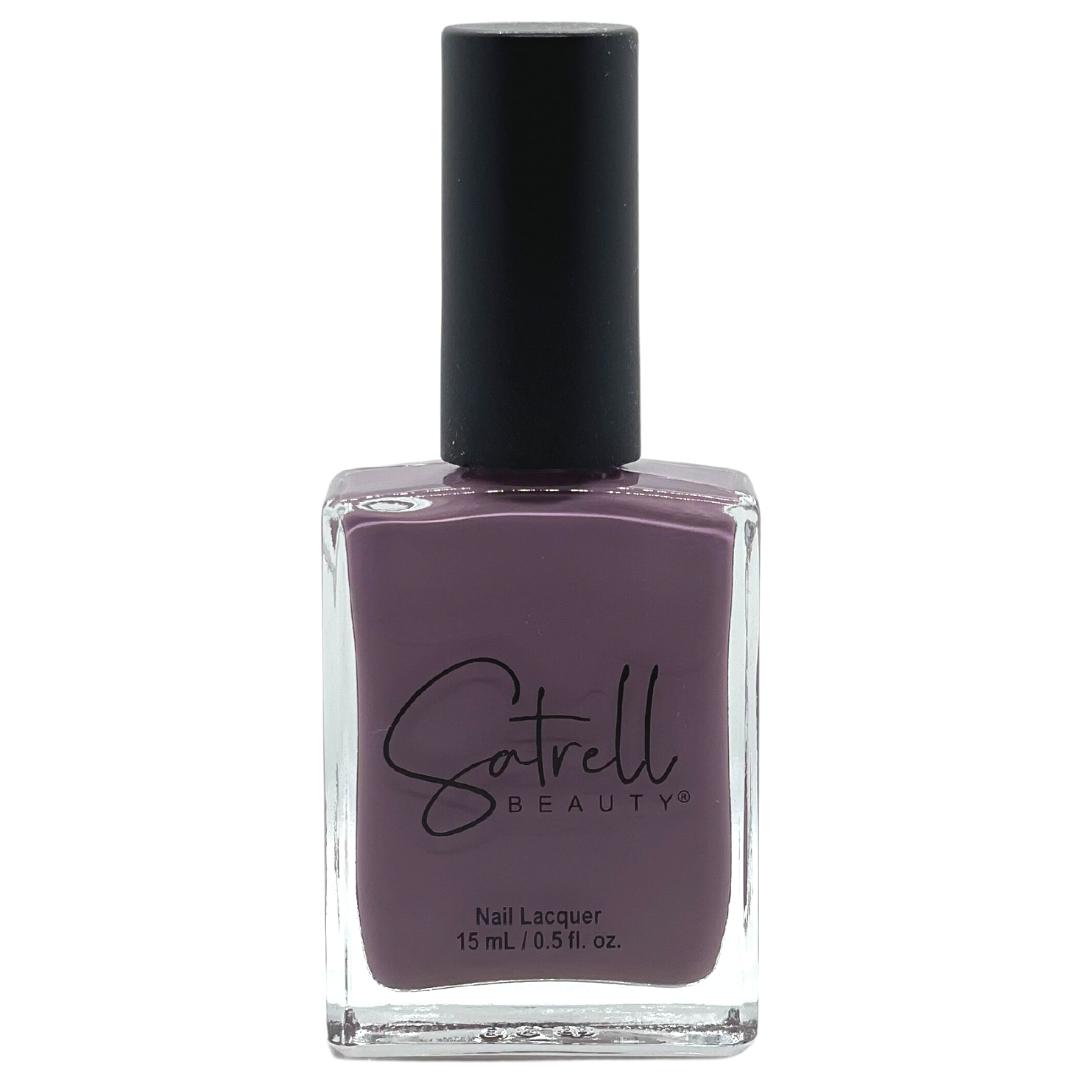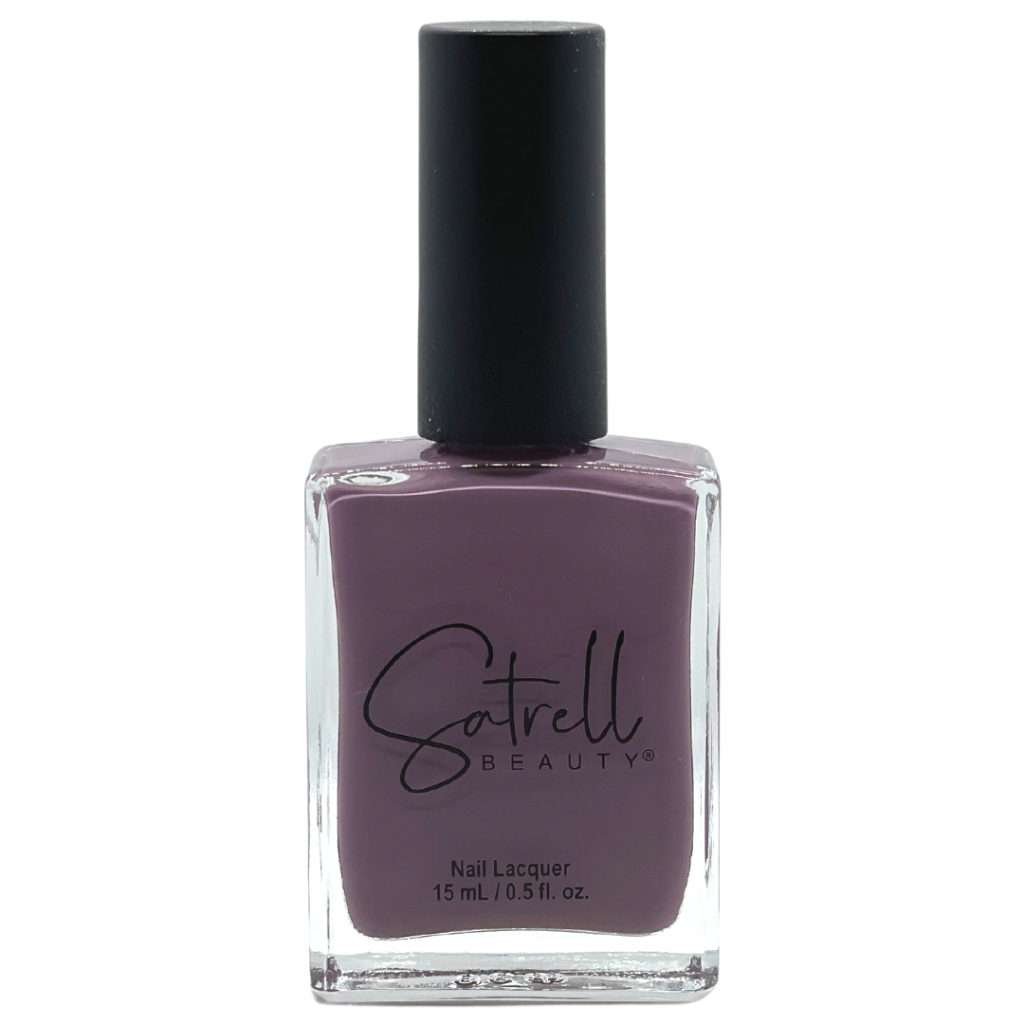 This "Make Rosy" nail polish is 10-Free, vegan friendly, and cruelty-free. We have various colors that are long-lasting and deliver a nice finish to your nails. This nail polish is a really pretty color (we received the pretty purple color!). All of their nail polishes are Vegan, Cruelty-Free, and Non-Toxic!
25. Suntouched Sunshine in a Bottle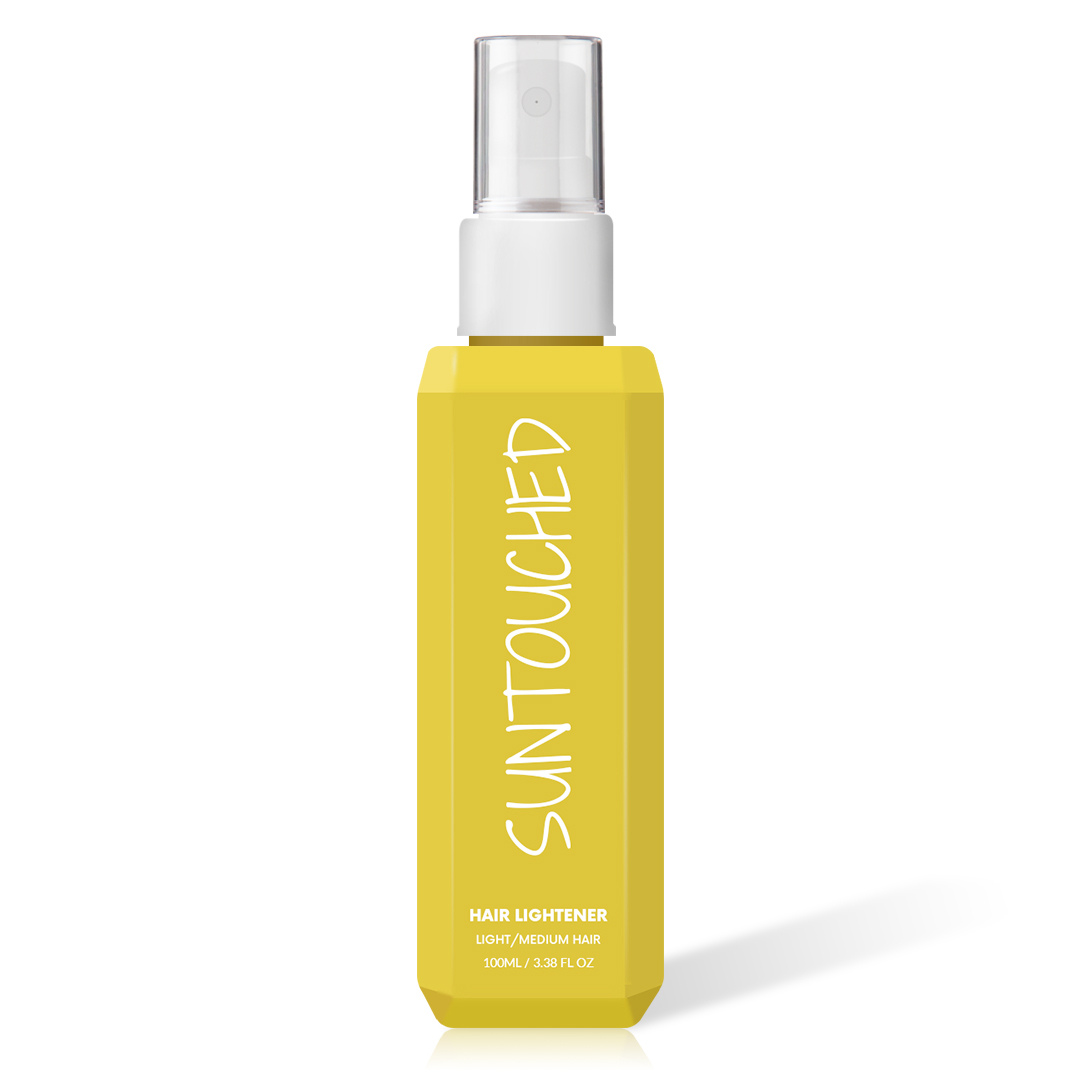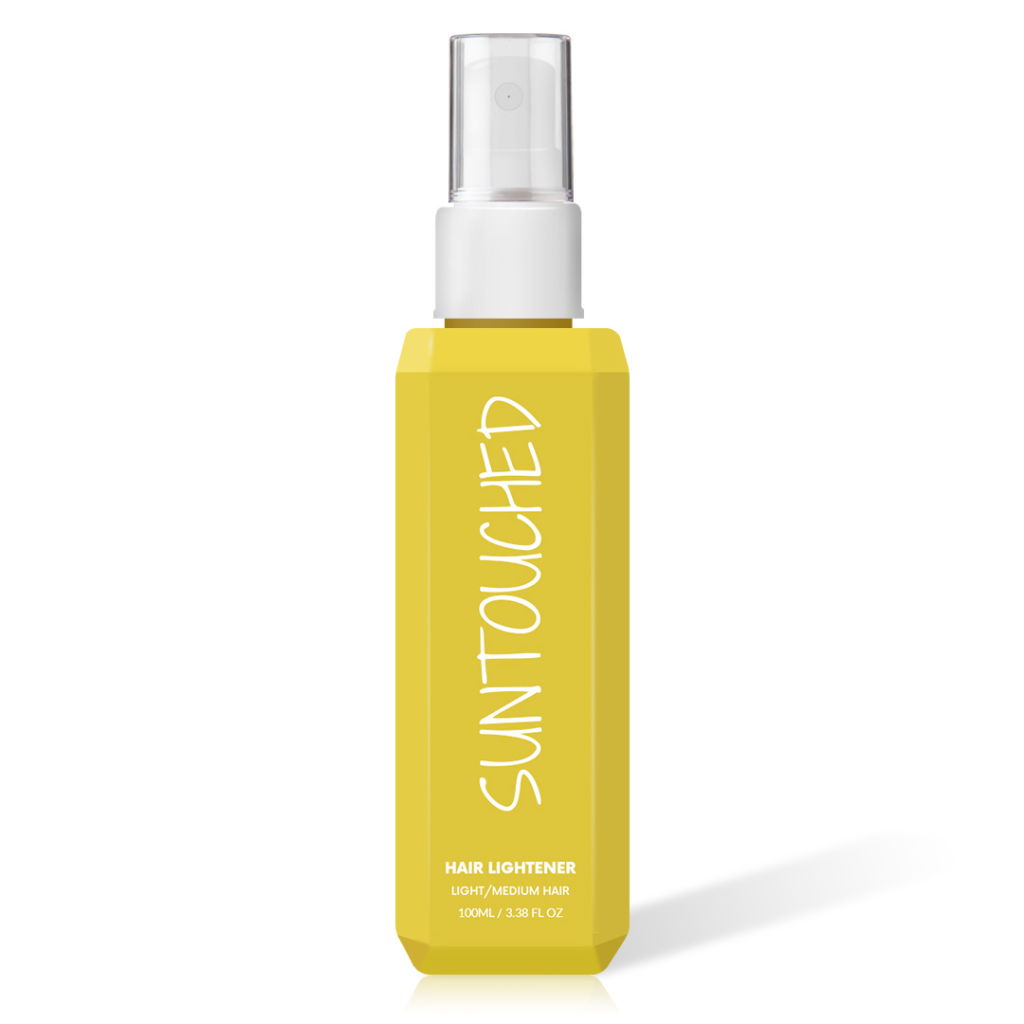 Introducing the Suntouched Hair Lightener: the dream of year-round summer hair is now easier than ever to achieve! This vegan and cruelty-free formula gradually lightens your hair using natural extracts and heat-activated technology to deliver radiant, gorgeous, permanent results up to three shades. Lighten up your look with the Suntouched Hair Lightener!
Retails for $25 and you can buy it for light or dark hair!
How are you taking time out of each day to give yourself a little self care and love? Do you have anything you want to add to my list of self care products and ideas? If you do, please share them below!
Win!
One lucky person is going to win a Satrell Lip Gloss And Nail Polish! Yay!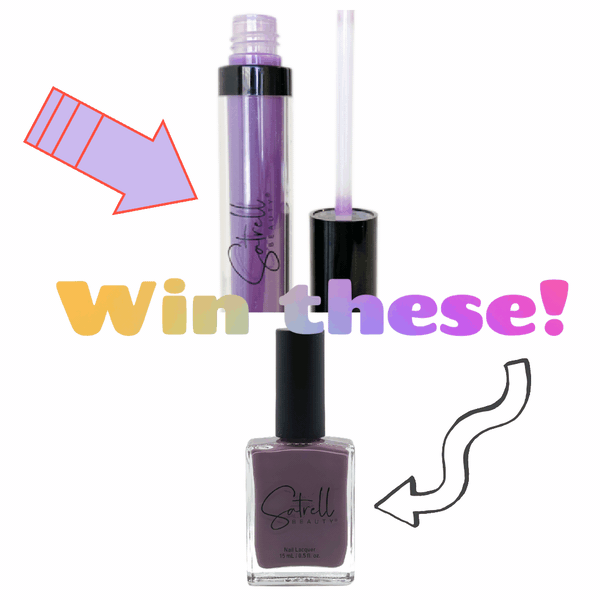 Rules
The contest is open to US residents ages 18+. This giveaway will end on October 26, 2021, at 11:59 pm MT. The winner will have only 48 hours to claim their win or a new winner will be selected. I am NOT responsible for lost or stolen mail (DUH!).
PIN IT!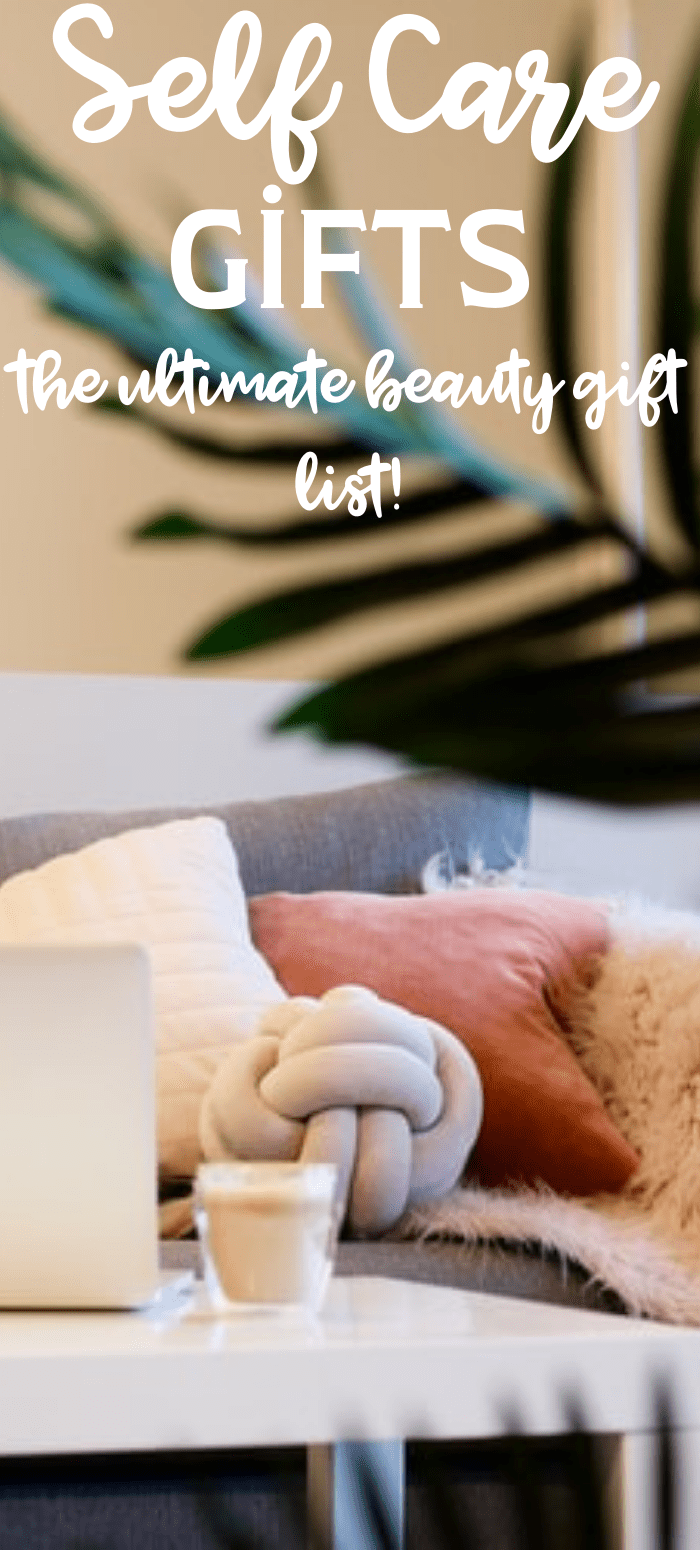 What else would you add to my Ultimate Beauty Gift List?