Sounds like a dream come true, right? Stay tan and cellulite-free with Skinny Tan! Yes, it is true and I have been using Skinny Tan for about 3 weeks now. These products are seriously amazing!
If you know me and read my blog, you know that I am the sunless tanning queen. I have probably used every single sunless tanner out there until I heard about Skinny Tan. I had never heard of it before and was absolutely dead set on trying it.
*Skinny Tan were Products received. Opinions are my own. This post includes my affiliate links.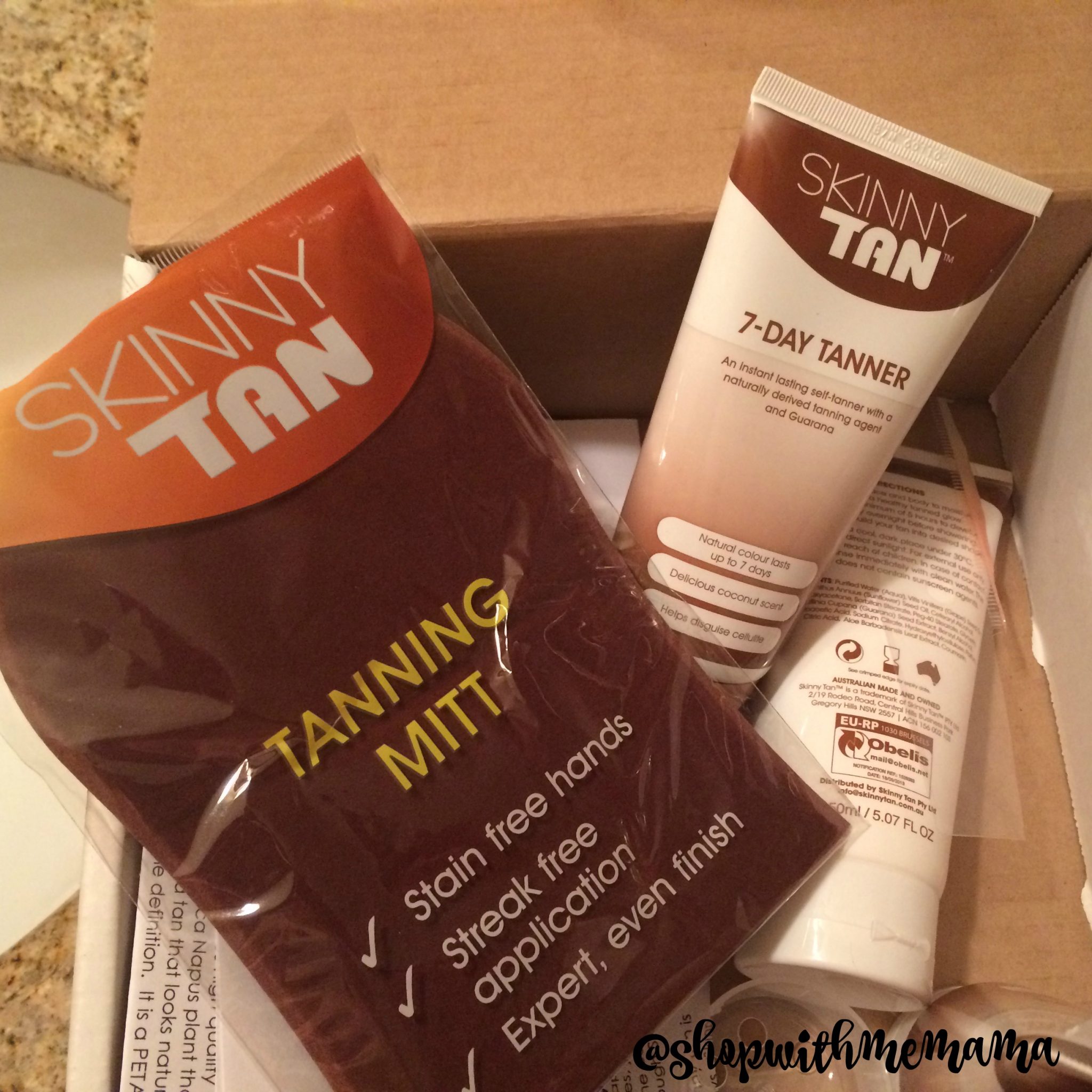 Skinny Tan: Stay Tan And Cellulite-Free!
I received quite a few products to review, from Skinny Tan. This was definitely a package that excited me to receive. I love getting beauty products in the mail to review, they are so much fun to open and try out!
Skinny Tan Products I Received:
7 Day Tanner
After Glow Gloss
Tanning Mitt
Face Application Mitt
Gradual Tanner
Pre Tan Primer
Skinny Tan also carries tanning mist, sunless tanning mousse, and accessories!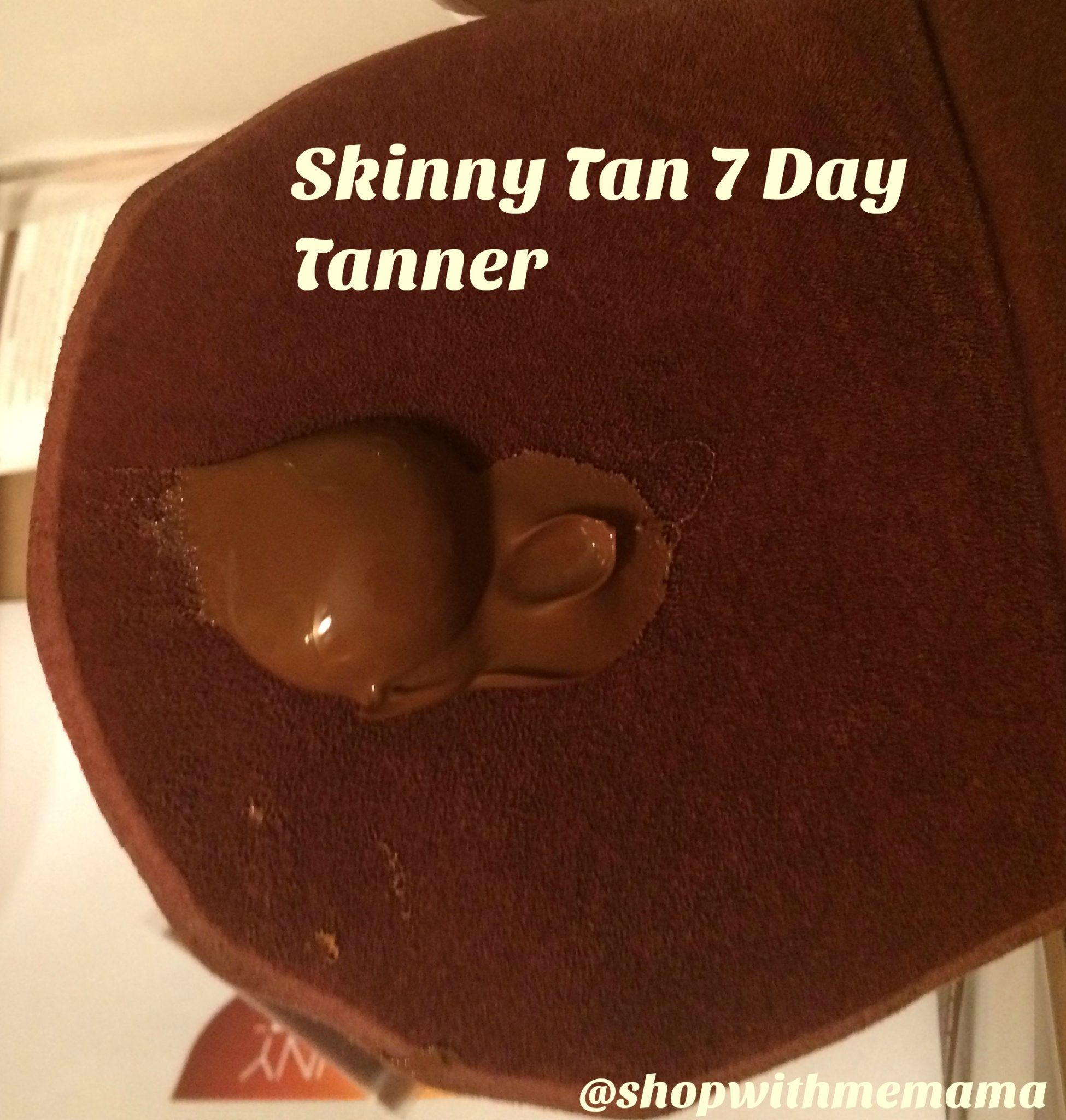 First I will talk about the 7 Day Tanner! This not only smells amazing (seriously, it smells just like coconuts!!!), but it is a great sunless tanner. This goes on with color to help you see where to rub it in more and where more needs to be applied.
It is a guide for you and is not the actual tan, but a 'makeup' to help guide you with applying this sunless tanner and is darker than the tan that will be developing. It ensures you do not over apply or miss any spots.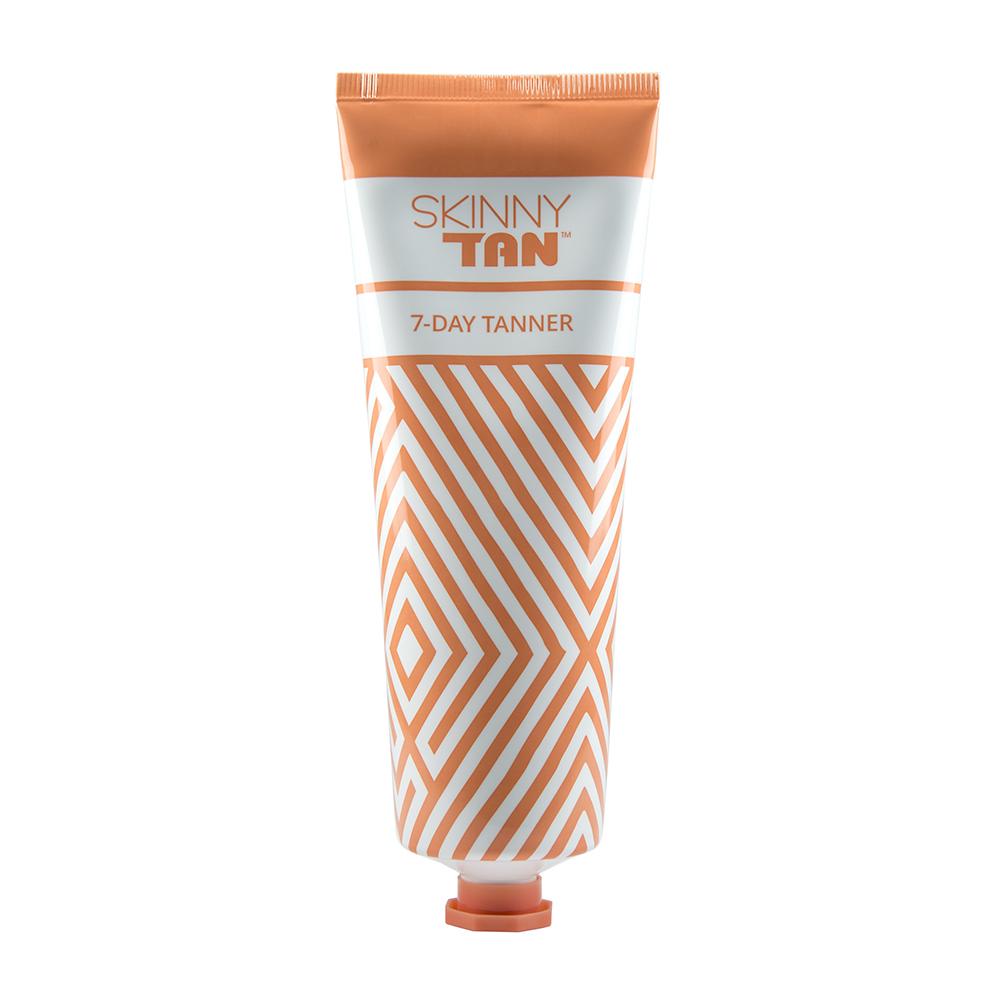 And, even if you do streak the color guide makeup, the tan underneath will not be streaked! The 7 Day Tanner is enhanced with sweet almond oil and Guarana to help reduce the appearance of blemishes and cellulite. I love this! Makes applying your sunless tanner so easy.
The picture below is before using the 7 Day Skinny Tan and RIGHT after using the 7 Day Skinny Tan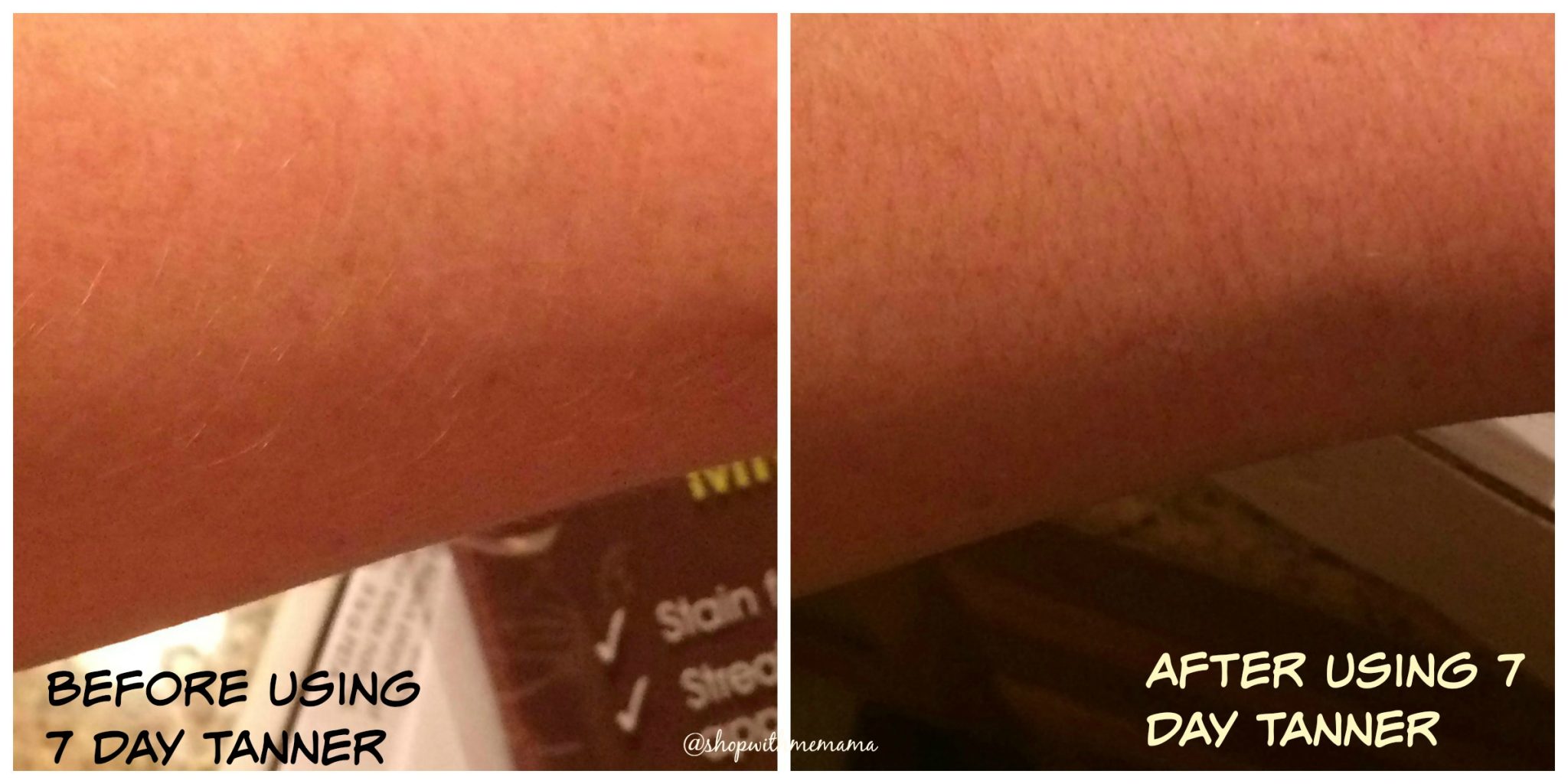 I apply this at night. I haven't really seen any of this come off in my sheets or clothes yet. In the morning I rinse off my body and underneath this is a very subtle, pretty tan. The scent when I put this on my skin, is a rich coconut scent and smells very nice.
In the morning I do notice a 'sunless tanner scent' but it doesn't seem to be strong like other sunless tanners I have used in the past. I am so far, pleased with the results of this sunless tanner. This retails for $24.95.
The After Glow Gloss is kind of like the baby oil gel. That is what it reminds me of. It goes on over your sunless tan to help keep it healthy-looking and to prolong it. I use this the day after I use my sunless tanner, after my bath.
The After Glow Gloss is A sophisticated moisturizing gloss to enhance your tan. Use After Glow Gloss to add a beautiful sheen to your skin, with no gimmicky glitter – just a gorgeous glow. Made from 96% naturally derived ingredients including Sunflower Seed Oil, Macadamia Oil, Caster Seed Oil & Coconut Oil, when applied daily this gloss will not only give a glow to the skin, it will also help keep skin hydrated and extend the life of your tan.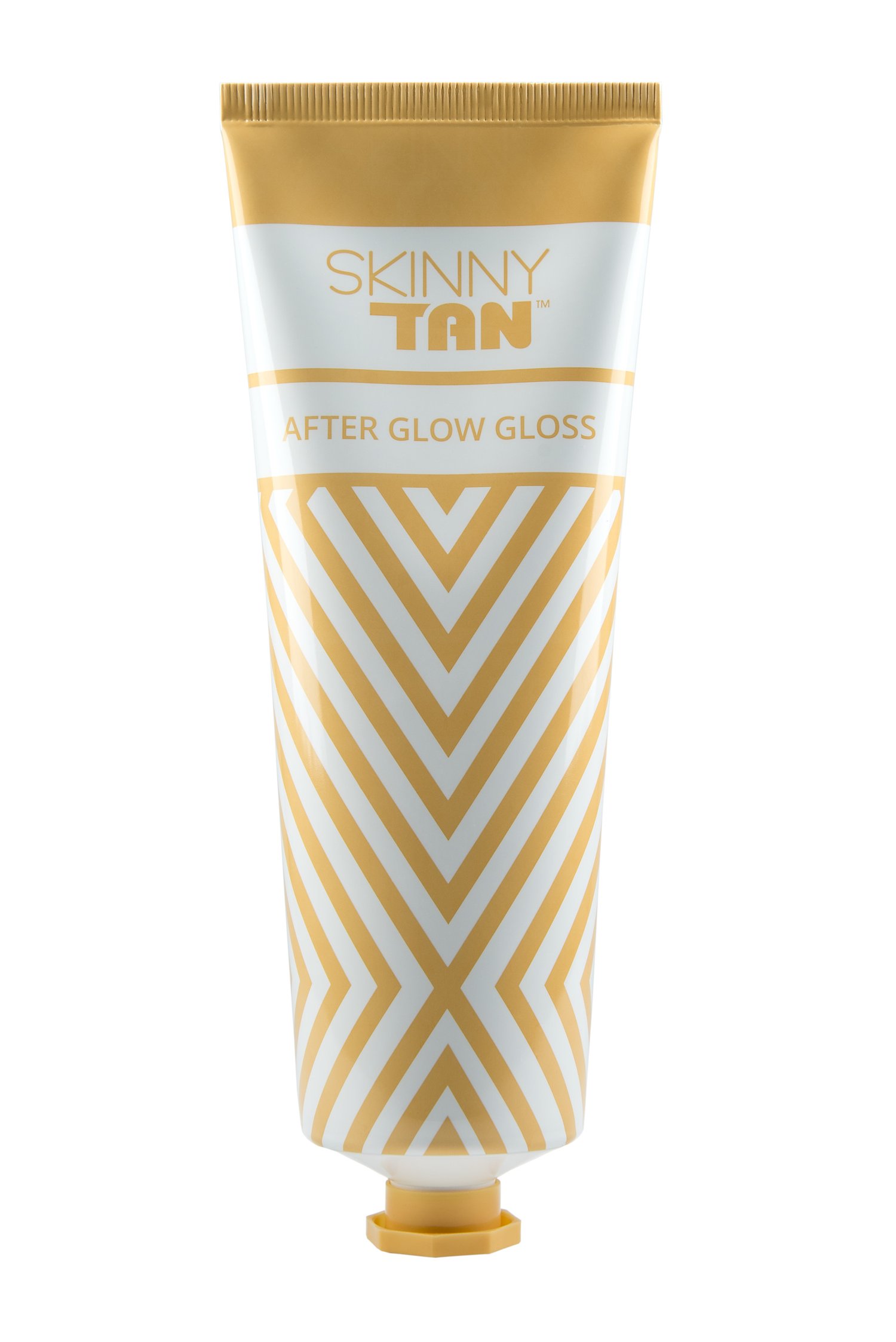 *Note: After Glow Gloss can only be applied once you have washed off your guide color. Do not apply straight after applying your tan.
Next up is the Tanning Mitt and Face Applicator Mitt. These are great to have on hand especially when you are using the 7 Day Tanner because it has that 'bronzer makeup' in it. These mitts tend to move around on your hands when you use them, so be sure to not let that happen by kind of grabbing the inside of the mitts when using them.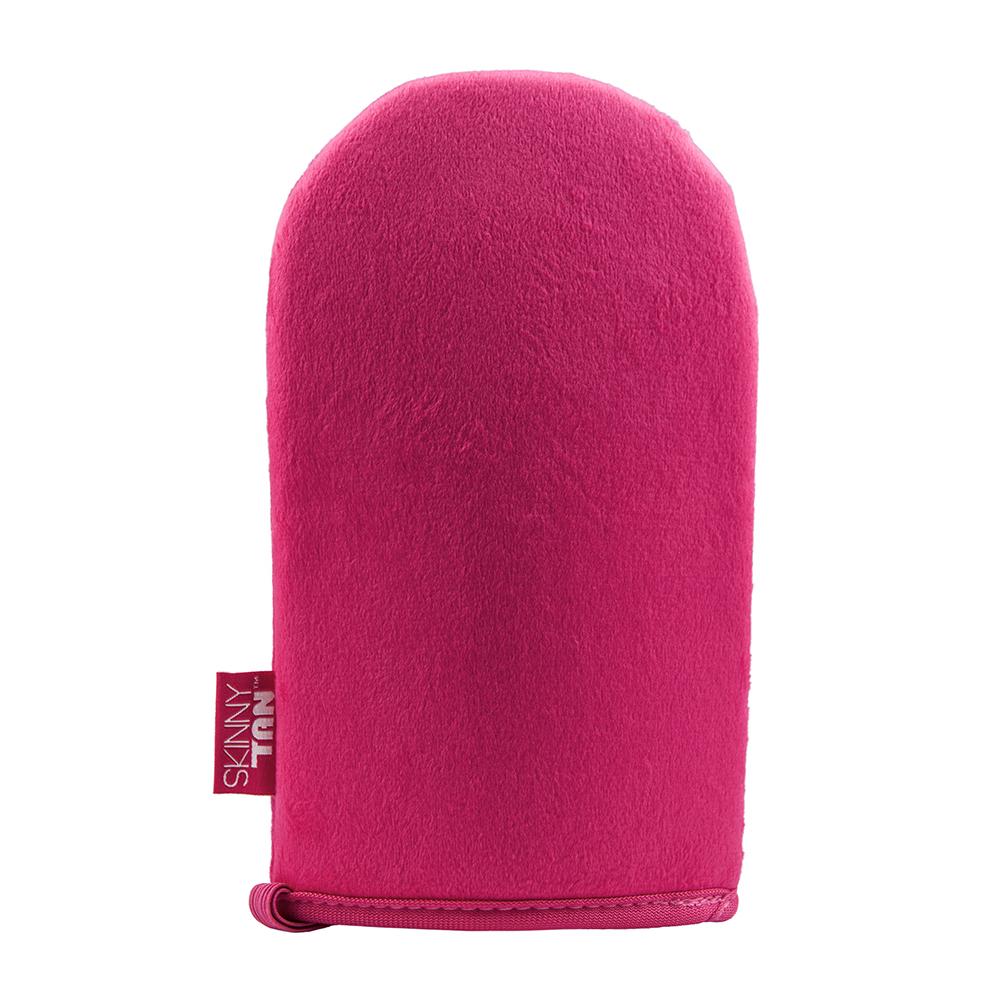 The Face Applicator Mitt is handy to use on small parts of your body. Very helpful to use on your face. Works great and smooths on the sunless tanners nicely and evenly. The Tanning Mitt retails for $20.00. Find out how to apply sunless tanners!
I find myself using the Gradual Tanner more often than the others only because I love how it gives me a glow the next day and they gradually gets darker with more applications. It is easy to use and looks so pretty once your tan has developed.
To me, this is a bit more 'creamier' than the other sunless tanners I received in this package. So, I preferred rubbing it into my skin with just my hands instead of the tanning mitt, because the tanning mitt moved around too much and did not rub it in as well as my bare hands could. I just washed my hands really well after application, then I used the face applicator mitt, to rub sunless tanner to the tops of my hands. Easy, peasy.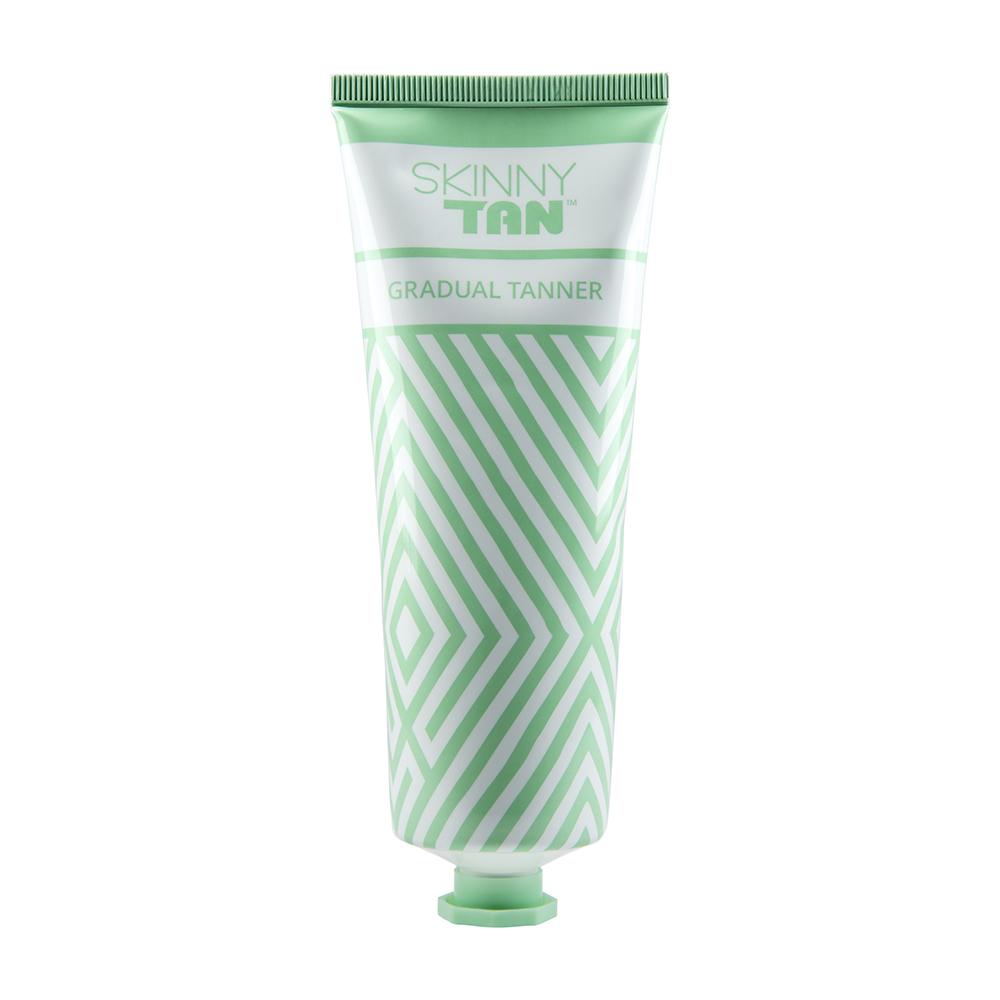 Below, is a picture of my thin, pasty white calf before using the Gradual Tanner. The other picture is one day after using the Gradual Tanner. And yes, I did touch up parts of my leg because I have sun damage on them and did not want you to see that (even though you can still kind of see it, sigh). Did not alter the tan look.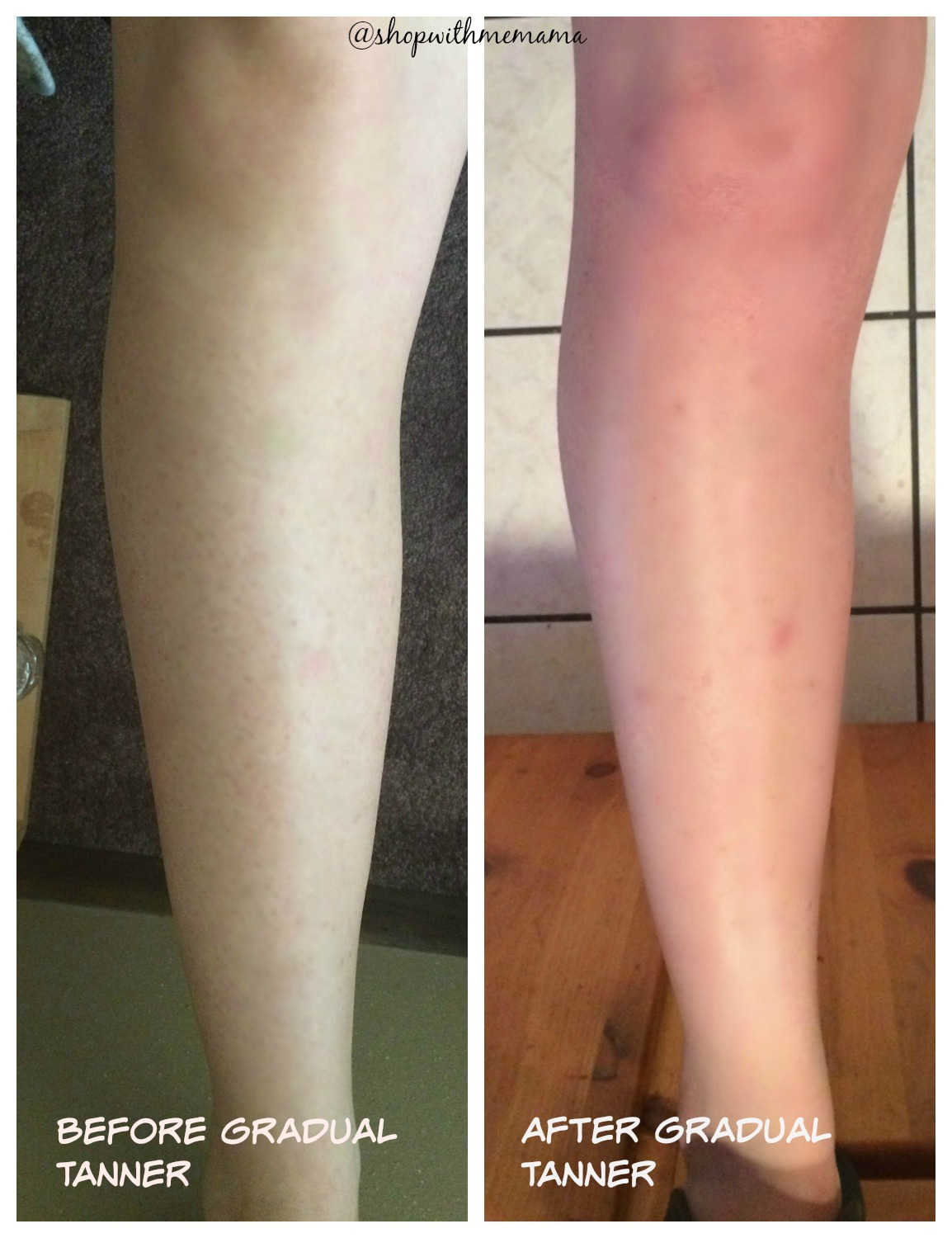 The Gradual Tanner is a beautiful white body buttercream with lower levels of Natural tanning active so you can layer up each day until you reach the perfect depth of tan. Combined with the natural cellulite active Guarana. This retails for $19.95.
Lastly is the Pre Tan Primer. I love this stuff. Talk about polishing your skin and sloughing away all those dead skin cells and rough patches. It also smells amazing (like coconuts, of course!) and leaves my skin so soft and ready for my sunless tanner! You should always exfoliate your skin before using sunless tanners to not only ensure a gorgeous, even tan but also to make the duration of your sunless tanner last longer. This retails for $12.95.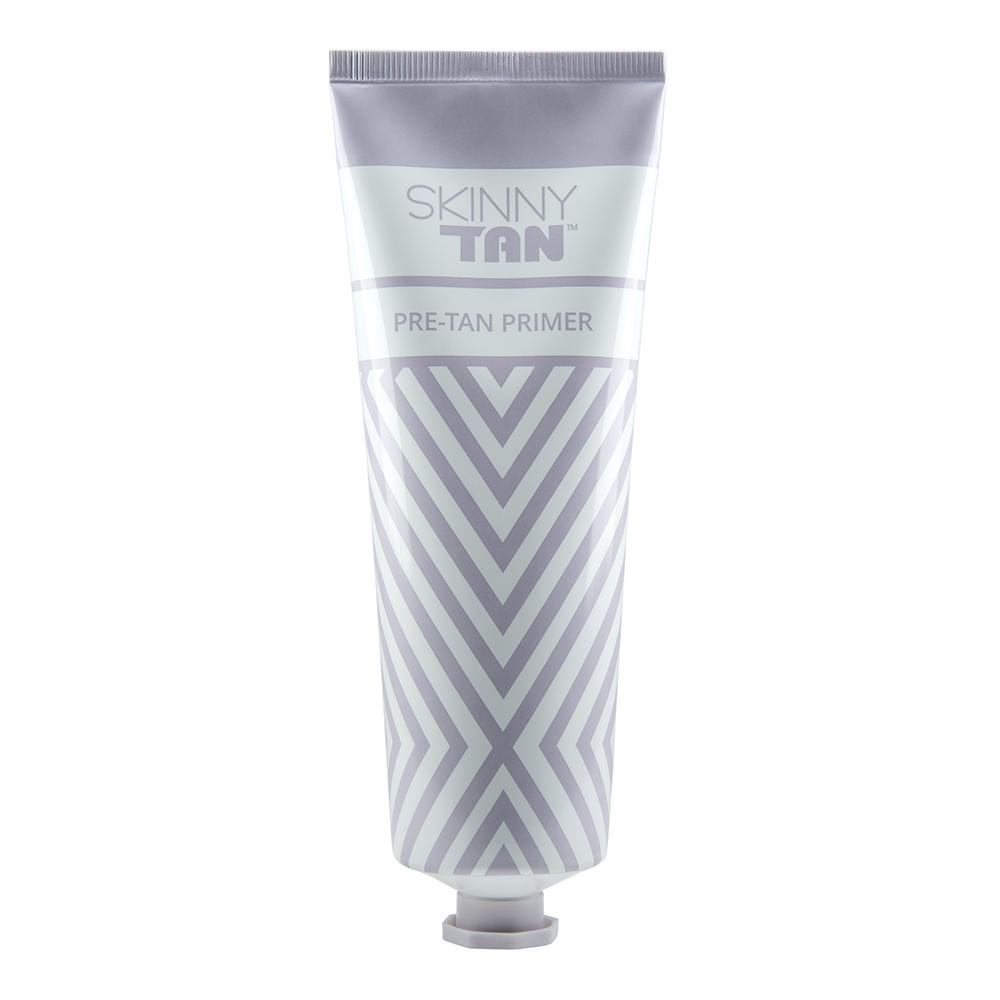 I am very happy with all of these products that I received from Skinny Tan. I am glad I was able to try them and now I have a new favorite sunless tanning brand!
So, grab your coconut water mist and a good book, and relax! Your tan is here!
Did You Know?
Did you know you can spritz coconut water on yourself? You can and it is said to be really healthy for your skin! How about when you lay out in the sun? They call it 'coconut water tanning'! I am going to give it a try!
Buy
You can find out more about Skinny Tan, tips on how to apply sunless tanner or to buy these products, by visiting them online on Amazon.com or https://www.skinnytan.com.au/.