In this blog post, we will talk about several awesome gift ideas for mediation. Meditation is a practice that has been around for thousands of years and has been shown to have a wide range of benefits for both the mind and body.
If you have a loved one who is a meditation enthusiast or someone who wants to start practicing meditation, gifting them with meditation-related items can be a thoughtful and practical way to support their practice. From meditation cushions to aromatherapy diffusers, there are plenty of unique and meaningful gift ideas to choose from.
In this article, we will explore some of the best gift ideas for meditation to help you find the perfect gift for your loved one.
*This post includes my Amazon affiliate links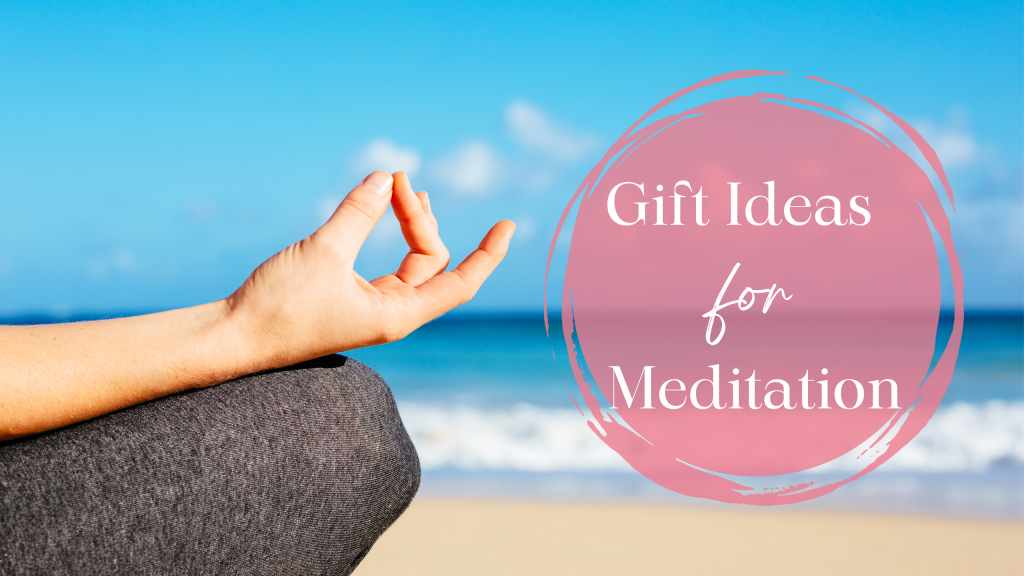 What Are The Benefits of Meditating?
Meditation has many benefits for the mind, body, and spirit. There are many reasons why starting a daily meditation practice can be beneficial for your overall well-being. You can also get your family involved and do some family meditation!
Some of the benefits of meditation include:
*Reducing stress: Meditation can help reduce stress by calming the mind and promoting relaxation. This can help lower the levels of the stress hormone cortisol in the body.
*Improving focus and concentration: Meditation can improve focus and concentration by training the mind to stay in the present moment.
*Increasing self-awareness: Meditation can help increase self-awareness by allowing individuals to observe their thoughts and emotions without judgment.
*Enhancing emotional well-being: Meditation can improve emotional well-being by reducing symptoms of anxiety and depression.
*Lowering blood pressure: Meditation has been shown to lower blood pressure and reduce the risk of heart disease.
*Improving sleep: Meditation can help improve sleep by promoting relaxation and reducing stress.
*Boosting the immune system: Meditation has been found to boost the immune system, which can help fight off illness and disease.
Overall, meditation is a valuable tool for improving your overall health and well-being.
Gift Ideas For Meditation
Now, let's explore the best meditation gifts that will help you or your loved one or family member take their mindfulness and inner peace to the next zen level. Having the right tools and accessories can help you to deepen your practice and get the most out of your meditation sessions.
Morphée Zen
Chill out in 5 minutes at any time of the day wherever you are with Morphée Zen! Morphée Zen is the latest product from Morphée, the company that brought the beloved, unconnected sleep aids of the same name to the market last year. Morphée Zen focuses on instant relaxation, de-stressing, and calm that includes nature sounds, and is a great idea to give as a gift!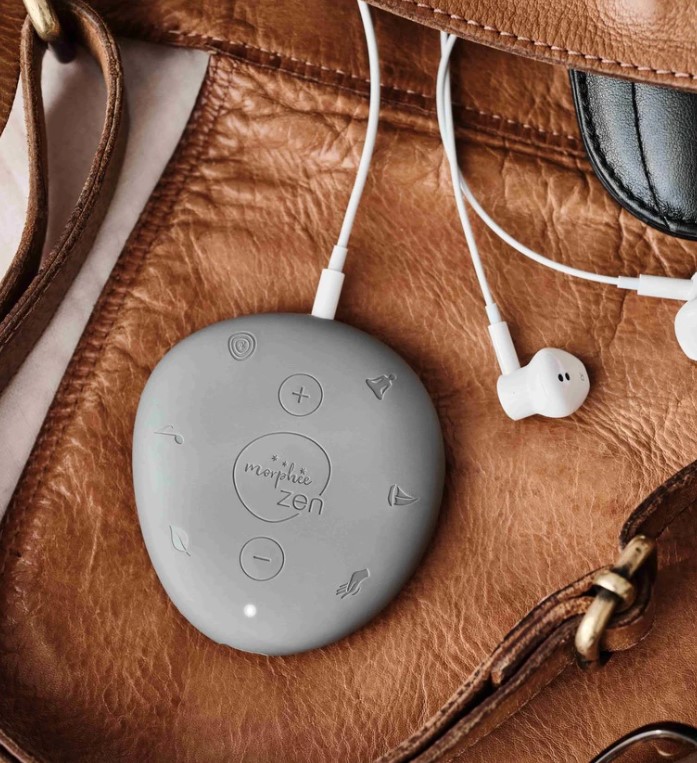 It's highly portable and ready whenever a mental wellness break is needed. With 72 audio sessions based on six themes: dynamic relaxation (known as Jacobson), deep relaxation, and breathing techniques it brings the ability to de-stress and calm down in only five minutes.
Morphée Zen distills the ancient wisdom of being present and helps people take a break from their environment by engaging in a short soothing guided meditation. Being tactile and easy to use, Morphée Zen is a mental sanctuary that can be taken wherever it needs to be. It is a "pause" button for people to be mindful of what is reality and what is just their emotion.
I received this and love love love it! Morphée Zen comes with a USB cable for charging, earphones, and a booklet. It has a battery life of 90 minutes and the product is guaranteed for 2 years! It retails for $79.99.
Anxiety Relief, Mindful Breathing Tool
I think everyone who struggles with anxiety or feels stressed out all the time needs this stress relief and breathing necklace! This necklace is ideal for those of us who regularly struggle with stress and anxiety! This anxiety necklace will help to increase your lung capacity, slow down your heart rate and improve your overall mind and spirit.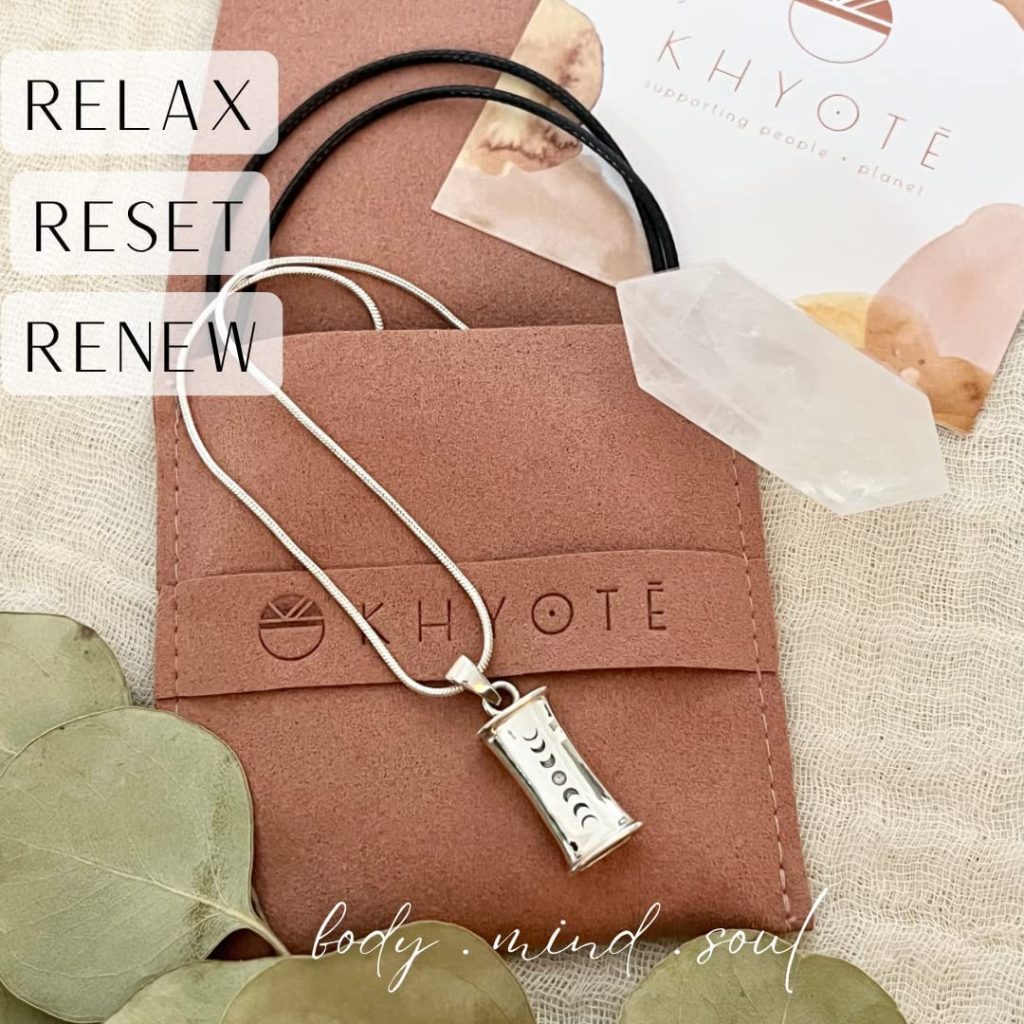 This necklace helps you to focus on purposeful breathing and is a convenient way to help you regulate your breathing, slowing down your breathing, calming your mind, and focusing on being in the present moment. This is a great tool to have with you when you are meditating! It will help to give you inner peace and total relaxation if done correctly. This is also awesome to have with you when you are out and about running errands or at work and feel a panic attack or stressful situation coming.
These anxiety necklaces for women are disguised as classic pieces of jewelry. They help to promote mindfulness and well-being while looking fashionable in the process. It can be worn under your shirt discretely or as a fashionable piece of jewelry.
I love this one from Amazon, it is so pretty and is on my Amazon list for my birthday. I love it! It retails for only $39.95 and has so many health benefits!
Meditation Cushion or Chair
One of the most important things you need for comfortable meditation practice is a good cushion or chair. This is one of the best gifts you could give someone who loves meditating. Sitting on the floor for an extended period of time can be uncomfortable and can even cause pain in your back, hips, and legs. The great thing is that a meditation cushion or chair can help to support your posture and provide a comfortable place to sit in your meditation space.
Meditation cushions are typically made of soft, comfortable materials like cotton, wool, or buckwheat fill. They come in a variety of shapes and sizes, including round, square, and crescent-shaped. A good meditation cushion will provide enough support to keep your hips elevated above your knees, which can help to reduce pressure on your back and hips.
Meditation chairs are also a perfect choice for those who prefer to meditate in a seated position. They typically have a backrest and are designed to provide support for your back and hips. Some chairs even have adjustable height settings, which can be useful if you are tall or have a hard time sitting on the floor.
Essential Oil Diffuser
This is PERFECT for all the meditation lovers out there an aromatherapy oil diffuser! Aromatherapy is a great way to enhance your meditation practice and create a relaxing atmosphere. Essential oils are concentrated plant extracts that have been shown to have a variety of health benefits, including reducing stress and anxiety. They can be used in a diffuser to release their fragrant scent into the air, creating a calming and soothing atmosphere.
Some popular essential oils for meditation include lavender, frankincense, and sandalwood. Lavender is known for its calming properties and can help to reduce stress and anxiety. Frankincense has a woody, earthy scent and is often used in meditation and spiritual practices. Sandalwood has a warm, woodsy aroma and can help to calm the mind and reduce stress.
Aromatherapy Bracelet or Jewelry
There are so many thoughtful meditation gifts out there and an aromatherapy bracelet or jewelry is one I could not leave off this list! I have one and love mine so much. This is a beautiful way to let that special someone know how much you care about them and the spiritual path they are headed down. I wear mine all the time but you can also just wear this jewelry for a special occasion too. Wearing my aromatherapy bracelet is a wonderful way to give me a sense of comfort where ever I am!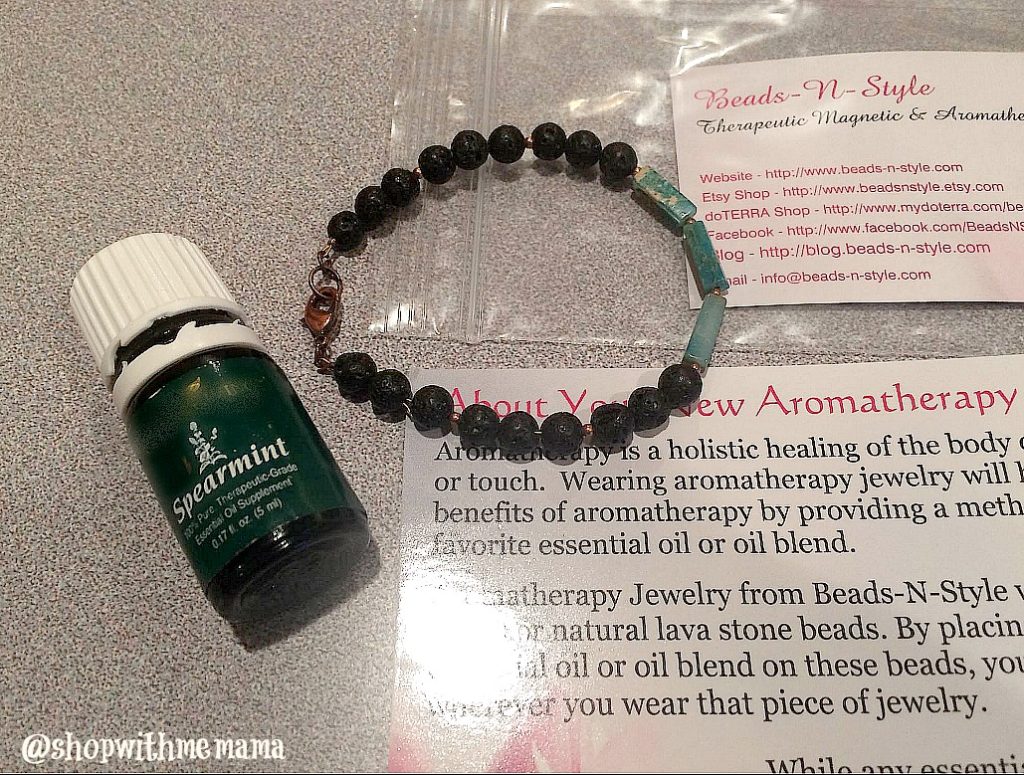 Guided Meditation CDs or Apps
Guided meditations are a great way to get started with meditation or to deepen your practice. They can be especially helpful for those who struggle with quieting their mind or staying focused during meditation. Guided meditations typically involve listening to a recording of someone guiding you through a meditation practice, which can help to keep your mind focused and relaxed.
There are many guided meditation CDs and meditation apps available, so you can find one that suits your specific needs and preferences. Some popular apps for guided meditation include Headspace, Calm, and Insight Timer. These apps offer a variety of guided meditations for different levels and lengths of time, making it easy to find one that works for you. It is so nice to listen to a calm app right before bed! Ahh!
Yoga Mat: Gift Ideas For Meditation
While a yoga mat may not seem like an essential item for meditation, it can actually be quite useful. A yoga mat provides a soft, non-slip surface for sitting or lying down during meditation or during your yoga practice. It can also be used for stretching or doing yoga poses before or after your meditation practice.
When choosing a yoga mat, look for one that is thick enough to provide cushioning, but not too thick that it becomes unstable. A good yoga mat should also have a non-slip surface to prevent you from sliding around during your meditation.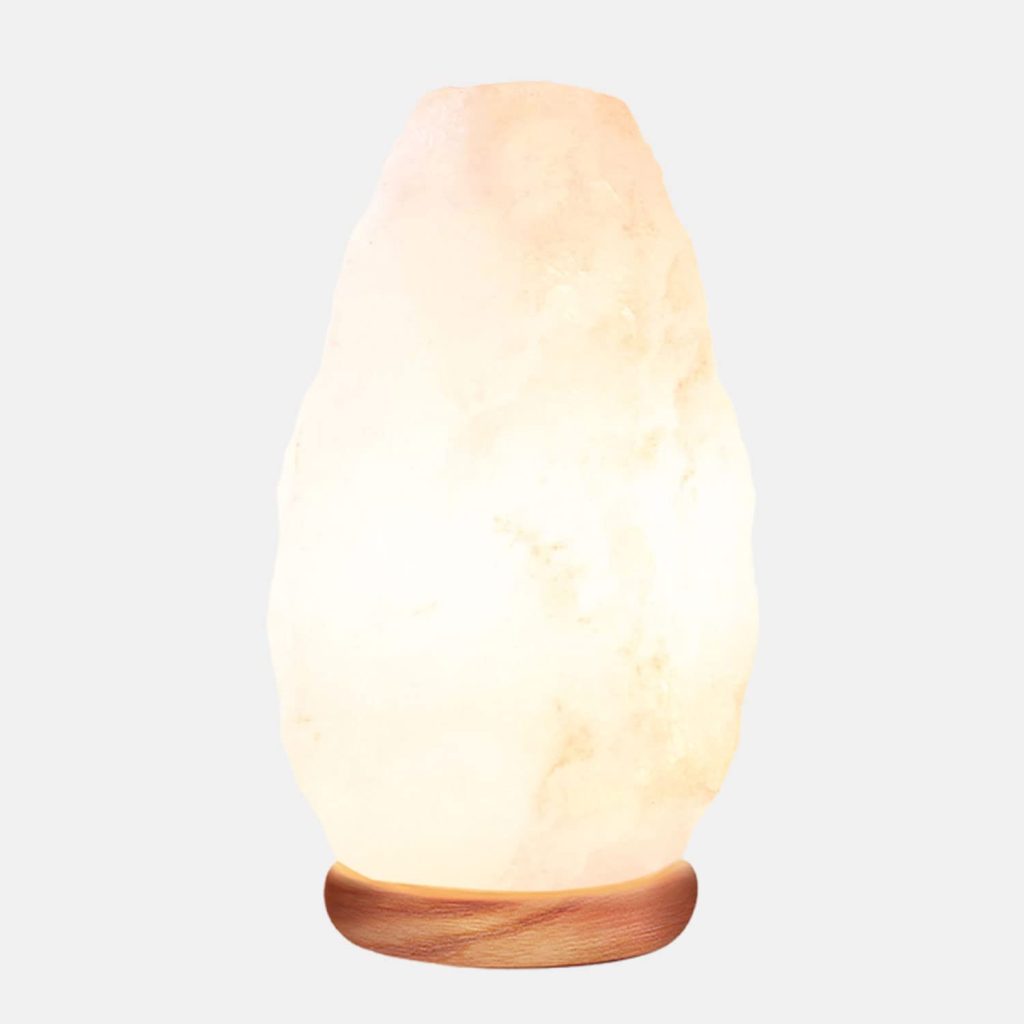 Himalayan Salt Lamp
Himalayan Salt Lamps have gained popularity in recent years for their purported benefits, including enhancing the meditation experience. The soft, warm glow of a Himalayan Salt Lamp creates a calming atmosphere, which can help to reduce stress and anxiety. This can be particularly beneficial during meditation, where creating a peaceful environment can help you to relax and focus your mind. The Himalayan Salt Lamp has a lot of different color choices, there are so many different colors to choose from. I bought mine from Amazon.
Mindfulness Journal
A mindfulness journal is a very thoughtful gift to give someone who enjoys daily meditation. Journaling is a great way to reflect on your meditation practice and track your progress over time and in your daily life. A mindfulness journal can help you to stay focused on your goals in your everyday life and remind you of the benefits of meditation
A mindfulness journal can be used to write down your thoughts and feelings before and after your meditation practice. It can also be used to track your progress over time, such as the length of your meditation sessions or the number of days you have meditated. This can help you to stay motivated and inspired to continue your meditating.
When choosing a mindfulness journal, look for one with prompts or questions that encourage self-reflection and introspection with positive affirmations. This would make a beautiful gift and be a powerful tool for that special someone to help with their mindful living. This would make a great meditation gift!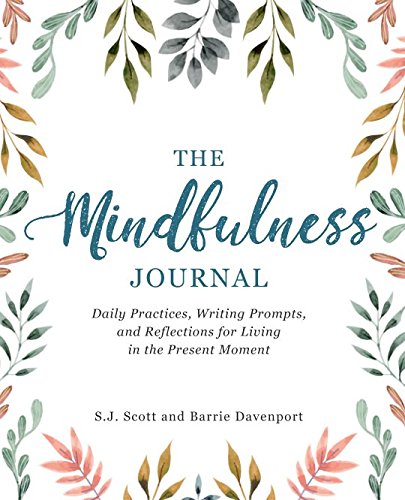 Meditation Timer
Having a dedicated meditation timer can help you to stay focused during your meditation practice and ensure that you don't get distracted by the time. A meditation timer can also be helpful if you are trying to increase the length of your meditation sessions over time.
There are many different types of meditation timers available, from simple apps on your phone (Google Play and the App Store) to dedicated meditation timers that use sound or light to signal the end of your session (this little guy is SO cute!). No alarm clocks are necessary!
Mala Beads
Mala beads are a traditional tool used in meditation and mindfulness practices. They are typically made of 108 beads and are used to count breaths or mantras during meditation. Mala beads can also be worn as a necklace or bracelet and is a perfect way to remind you of your practice throughout the day.
When choosing mala beads, look for ones that are made of natural materials like wood or gemstones. You can also choose beads with specific meanings or intentions, such as rose quartz for love and compassion or amethyst for spiritual growth.
Buddha Board
A Buddha Board is a special type of painting board that is designed to be used as a meditative tool. It consists of a flat surface with a bamboo brush and a water tray. There are so many different versions of a Buddha board nowadays though. Using a Buddha Board Cultivates Mindfulness reduces anxiety and stress, encourages creativity, promotes letting go, and can help enhance visualizations.
Eye Pillows
Eye pillows are little pillows for your eyes that are designed to be placed over the eyes during meditation. The eye pillow blocks out lights reduce eye strain encourages relaxation, enhances your focus, and pampers you with aromatherapy scents that it may be infused with such as lavender or chamomile which both have additional relaxation and stress-reducing benefits to keep you calm and collected during your regular meditation practice.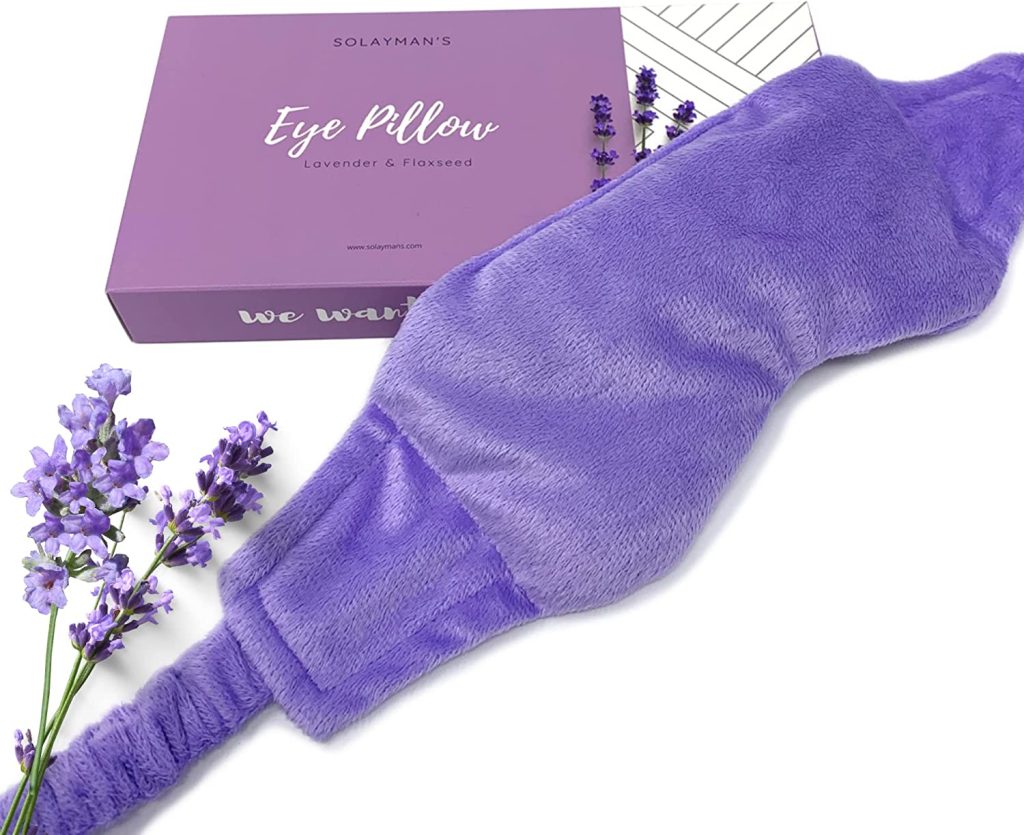 Meditation Books
Meditation books can be a helpful tool for anyone interested in starting or deepening their meditation practice. They can offer guidance, inspire and motivate you and help expand your knowledge by deepening your understanding of the history and philosophy behind meditation. They can also provide support and encouragement by reminding you you are not alone in your meditation journey.
Many of the meditation books also help to promote self-reflection and may include journal prompts or exercises for you. This can help develop a greater understanding of your thoughts, emotions, and behaviors and help to deepen your awareness of yourself and your surroundings.
Aromatherapy Candles
I absolutely LOVE candles, especially the yummy scented ones. They always put me in a good, relaxing mood and I always have to have one lit in various places in my home (I am a little bit obsessed with them!). Especially when I am meditating! Aromatherapy candles would be a great addition to any meditation room or therapy session. I love the warm ambient glow of a candle in my home!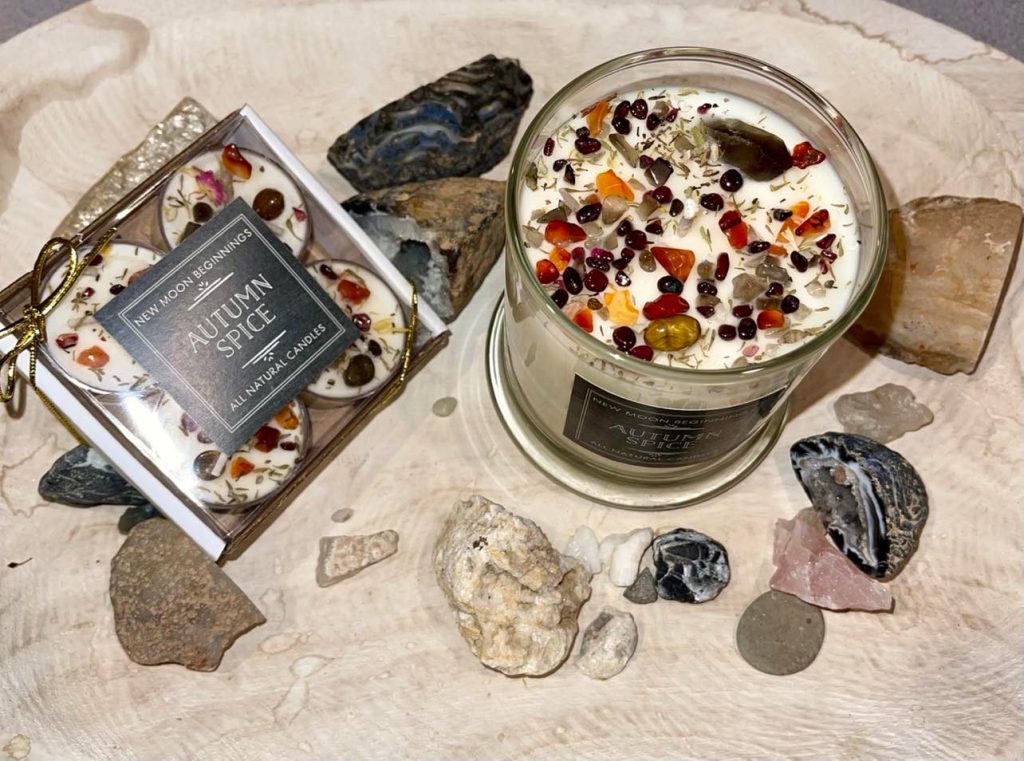 Body Restore Shower Steamers Aromatherapy
Shower steamers are my go-to when I am feeling super stressed out. At the end of a long day, I will use these if needed. Shower steamers that have aromatherapy properties with essential oils help me so much to relax and help me feel so much better. I do this before OR after a meditation session! I get mine on Amazon! I love these ones because they have lavender and are infused with essential oils. They retail for $21.57 for a pack of 15.
In conclusion, there are many perfect gift ideas for meditation that can help you or your loved one deepen their practice and get the most out of their meditation sessions. Whether you choose a comfortable cushion or chair, essential oils and a diffuser, guided meditation CDs or apps, a yoga mat, a mindfulness journal, a meditation timer, mala beads, or candles, any of these items can make a perfect meditation gift for those meditation-loving friends and family members on their spiritual journey. The gift of mindfulness is the best gift of all!
PIN IT